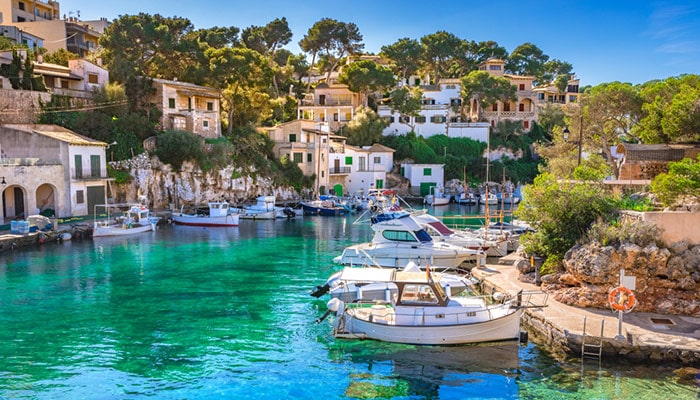 Mallorca sits like a pearl in the tiara of islands that is the Spanish Balearics. Rolling down from the craggy tops of the Serra de Tramantura, it drops to gorgeous bays of white pebbles and rugged headlands topped by stone pines. The waters are famously blue and clear. The beach towns are every inch the holiday mecca, complete with shoreline villas and chic cocktail bars that get buzzy at the sunset hour. On top of all that, Mallorca throws in a stunning historic capital, wild reaches of winelands, and sleepless party hubs – Magaluf, we're looking at you – that entertain the 18-30s crowd from May to October. No wonder this one's such a popular European escape.
If all that's stoked the wanderlust, be sure to read on. This guide to Airbnb in Mallorca has all the information you need to get booking a dream pad on the island. It runs through the best towns and areas to consider staying in, and even showcases a few of the finest individual rentals that are on the menu. Let's get started…
In this Airbnb guide to Mallorca: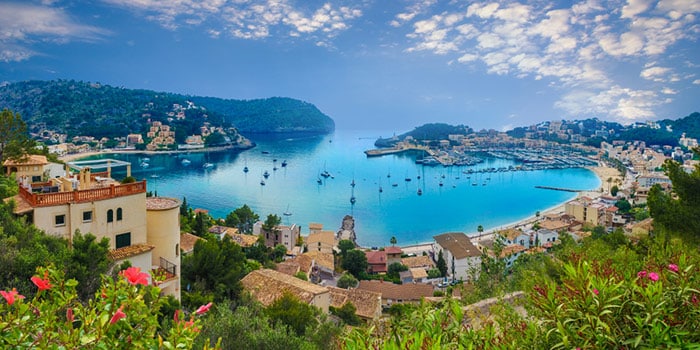 Is Airbnb legal in Mallorca?
Mallorca, like many other destinations in Spain and across Europe, has introduced tough new restrictions to govern short-term tourist rentals in recent years. The result has been a huge dip in the number of properties that are available for rent via Airbnb. What's more, there's been talk of harsh fines for property owners who continue to rent their places without the proper permissions.
Thankfully, the likelihood that punishments will be doled out to travelers who fall victim of illegal listings remains low. What's more, you can now double check that everything's in order with an Airbnb in Mallorca by looking for the registration number on the listing page, or simply contacting your host before booking.
Where should I stay in Mallorca Airbnb?
Most travelers will jet into Mallorca via the airport that's just on the fringes of the great city of Palma de Mallorca (1). A couple of days in that alluring island capital is a must if you've not been before, what with its honey-stone cathedral and maze-like old town. Follow the coast along to the south and west and you'll eventually come to the sleepless party strips of Magaluf (2). Go east and the glinting paradise coves of Cala d'Or (3) could be on the menu. Travelers willing to make for the harder terrain of Mallorca might want to consider a stay in the rustic and peaceful Serra de Tramuntana (4) mountains, but Port de Pollença (5) is another good option on the northern fringes of the range. Cala Millor (6), meanwhile, reigns as one of the top family resorts, touting its two-kilometre beachfront and buzzy promenade.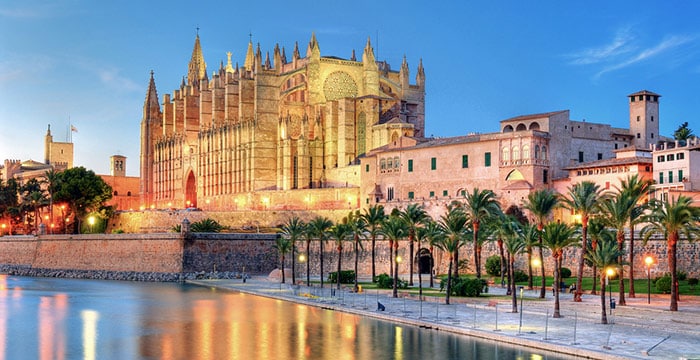 Palma de Mallorca
Pros
The place to be for Mallorcan culture
Great nightlife
Beautiful history sights
Cons
Not the best beaches
Loud and busy
Palma de Mallorca – just Palma for short – is the biggest (actually, the only) city in the Balearic chain. It's a true Spanish gem, mixing Moorish, Aragonese, and Andalusian influences under the gaze of the impossibly wonderful Catedral de Mallorca, a masterwork of medieval Gothic building. Inside the historic centre that swirls around that are traces of Arabic bathhouses, a traditional Spanish bullfighting arena, and a patchwork of small alleys and plazas that pump with tapas kitchens and beer bars. You certainly won't get bored here, either night or day, but might pine for a better beach or the mountains if you linger too long.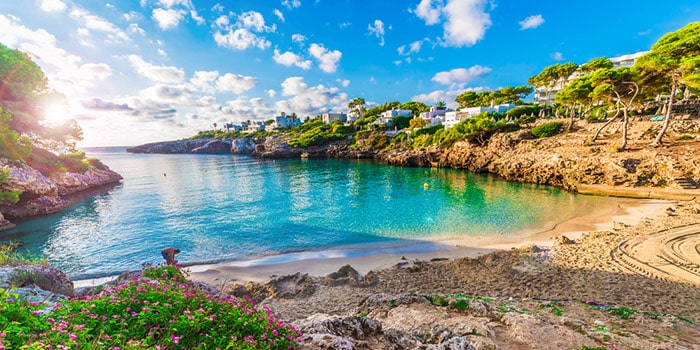 Cala d'Or
Pros
Seriously stunning swimming coves
Family-friendly resort
Beautiful surrounding nature parks
Cons
It's really busy in the summer
Can be pricy
Cala d'Or is fodder for travel brochures and Mallorca postcards the world over, mainly thanks to the five separate coves that dot the nearby coastline. With their backing of stone pines, perfect turquoise water, and slivers of golden sand, they are considered to be the finest swimming spots on the whole island. Sadly, it can be tricky to find a place on any of them during the high summer months – such is the growing popularity of Cala d'Or. Still, the resort itself is a charming option for families and couples, touting a lively marina, welcoming fish tavernas, and forested hills on the outskirts.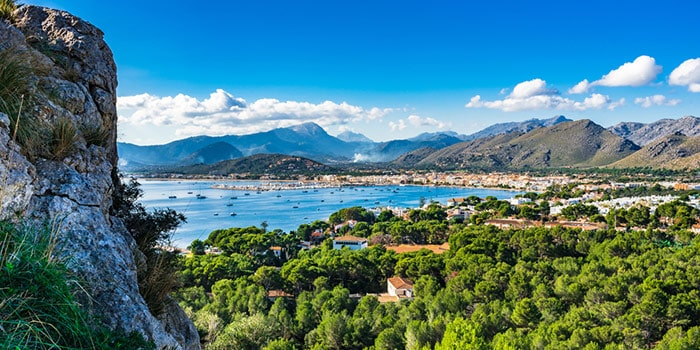 Port de Pollença
Pros
Quiet but stylish
Good for sailing
Great base for exploring rugged northern Mallorca
Cons
Hard to reach from the airport
Very seasonal – some places completely shut in the winter
Tucked into a shimmering bay of sky-blue Mediterranean waters under the rugged Cap de Formentor on the northern edge of the island, Port de Pollença strikes a fine balance between relaxation and jet-setter style. Throughout its history, the little marina – now threaded with kitschy cottages with red-tiled roofs – has been a muse for Latin writers and painters. These days, it's mainly frequented by families and yachters, who strut the breezy Pine Walk promenade, and use the place as a base to explore the windblown capes and winelands of northern Mallorca.