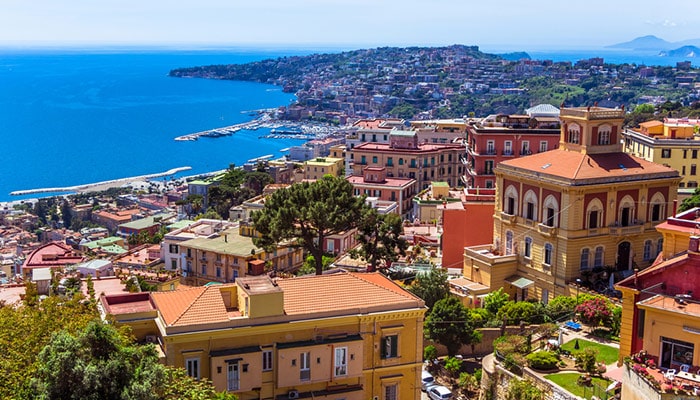 Strung like a tiara around the glistening Bay of Naples, this southern Italian jewel has been a favourite holiday retreat since the times of the Romans. It was rocked by the eruption of smoking Mount Vesuvius – the hulking volcano that overlooks the town – back in 79 AD, and you can still seek out the villas and cobbled lanes of old Pompeii and Herculaneum frozen in time somewhere nearby. More recent centuries have imbued Naples with a certain noir charm. The city is wrapped in tales of the Camorra mafioso and the legacies of brooding artists like Caravaggio, it's famed for its pollution-stained palazzos and feverish streets like Spaccanapoli where you'll dodge scooters and espresso drinkers and more. Oh, and did we mention that this was where pizza was invented?
If all that's tickled the wanderlust, be sure to get a-searching for your pad in Naples using Airbnb. The sharing service is loaded with oodles of options when it comes to places to stay in the southern metropolis. You'll find bright, light apartments nestled deep in the historic centre, alongside luxurious villas in the nearby hills, not to mention honeymoon-ready pads clutching the UNESCO-tagged Amalfi Coast. Let's take a closer look…
In this Airbnb guide to Naples: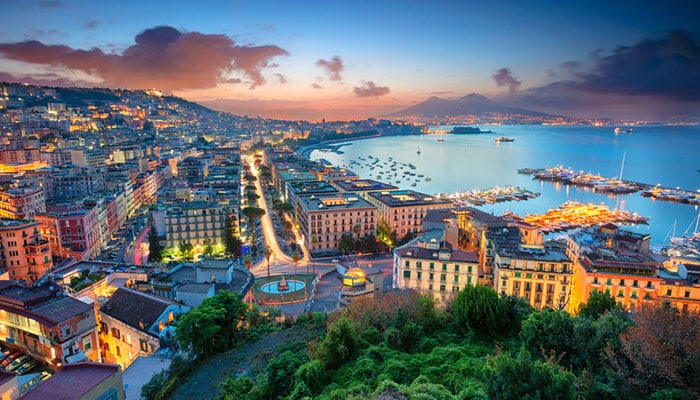 Is Airbnb legal in Naples?
Yes. You won't have to worry about falling foul of the law in Italia when you book an Airbnb in Naples. There are zero restrictions on the service, or at least zero restrictions that directly affect travelers. Hosts are required to register their property, pay certain duties, and notify the authorities of all guests who come their way. The upshot? You might be asked to present your ID card or passport at check-in, or pay a local tourist tax, but that's no different than a conventional hotel.
Where should I stay in Naples Airbnb?
Naples has evolved over thousands of years of human habitation; a new settlement here, a new neighbourhood there. That means it can be pretty tricky to navigate. Some areas you should definitely get to know include the vibrant Spaccanapoli (1), which slices through the churches and old tenements of the city, and the Quartieri Spagnoli (2) – what many consider to be the beating heart of Neapolitan culture and life. Vomero (3) is on the hills just above, offering something quieter and more refined, while Chiaia (4) is the seafront retreat of hipsters and creative types. Other potential options for Airbnb stays could be the salt-washed Santa Lucia (5) area (once home to the town's fishing fleet) and the greater Bay of Naples (6)(perfect for honeymooners with their hearts set on the Amalfi Coast).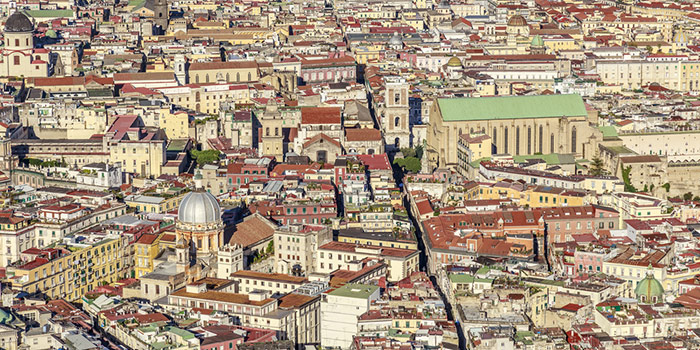 Spaccanapoli
Pros
A vision of the real south of Italy
Excellent people watching
Pizza is everywhere!
Spaccanapoli actually refers to the long, narrow alleyway that bisects the Centro Storico of Naples, but locals use it as a byword for the ancient heart of the city as a whole. Get ready to be overwhelmed, because this is one heady and frenetic district. Its main street is all age-stained cobbles that run through a montage of haunting Baroque churches, body-packed cafeterias, and ramshackle bookstores. There's hardly space to move; scooters purr this way and that; washing lines and balconies spill out overhead. If you're after a sampling of the real, raw south, you'll certainly find it in these parts.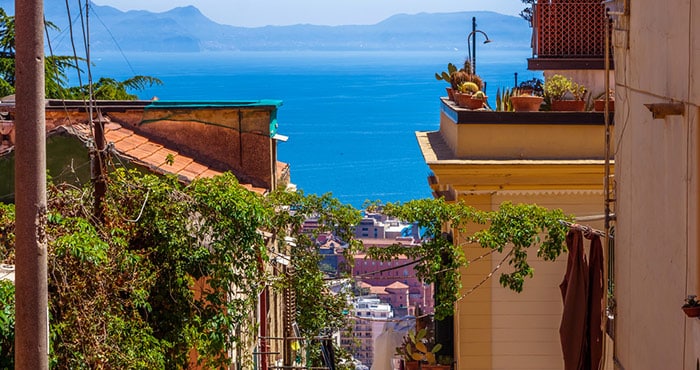 Quartieri Spagnoli
Pros
See the real Naples
Is quite a cheap part of town
Good local restaurants
Cons
The Airbnbs tend to be quite small
Can feel unsafe after dark
More of authentic Naples awaits over in the Quartieri Spagnoli, which forms a tight-knit grid of a barrio that runs westwards from Via Toledo. Delve in and you'll find haphazard alleys barely wide enough for a Fiat Punto, occasionally scented with the aromas of fresh-cut buffalo mozzarella and bubbling Neapolitan ragù – the local osterias and eateries are actually fantastic. For a break, the close-by Galleria Umberto I is a turn-of-the-century arcade with beautiful boutique shops and lovely decoration.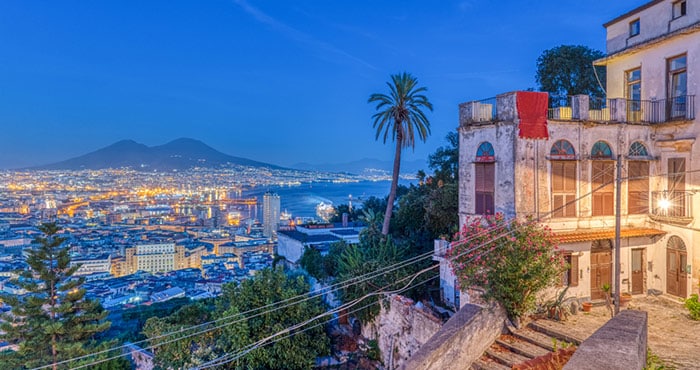 Vomero
Pros
Great views of the city
Quieter and peaceful than down below
Sea-view Airbnbs on offer
Cons
Expensive
A little far from the real Naples
Just a funicular ride from the grit of the Quartieri Spagnoli can transport you to the whole other world of Vomero. Languishing on the pine-spotted hills above the downtown of Naples, this well-to-do enclave of vintage villas promises to put the brakes on. The streets widen, fountains babble in the piazzas, and pastel-painted apartment blocks cast their gaze out across the cobalt waters of the Tyrrhenian Sea (you might find an Airbnb in one of those if you're lucky!). The cloisters of St. Martin and the soaring Sant'Elmo fort are the main sights.