The capital of the island of Sicily, Palermo is the fifth largest city in Italy, and, like many of its Italian counterparts, it is steeped in history, culture, and architecture. At over 2,700 years old Palermo is a city you will want to visit to experience its history, but it is also a great destination for lovers of gastronomy, and it's graced with an excellent Mediterranean climate. Full of beautiful landmarks, the only problem you will have when visiting Palermo, is having enough time to see everything. To help you along, we have compiled a list of the top 10 things to do in Palermo.
10. Teatro Massimo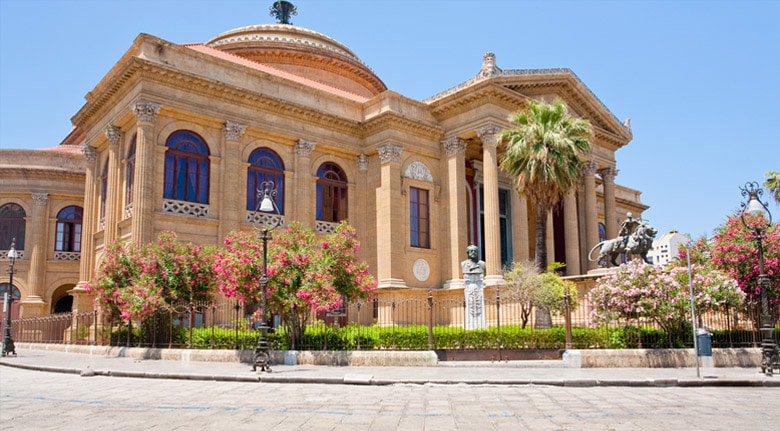 In English, Teatro Massimo means Greatest Theatre, and when they named this Palermo attraction, they weren't kidding! This theatre is the largest in Italy, and the third largest in Europe, and was opened in 1897. Known for its amazing acoustics, this is a place to not only see, but to experience. Add Teatro Massimo to your list of things to do in Palermo, but be sure to try catching a performance to really get a feel for the acoustics and the grandeur of this opera house.
9. Catacombe dei Cappuccini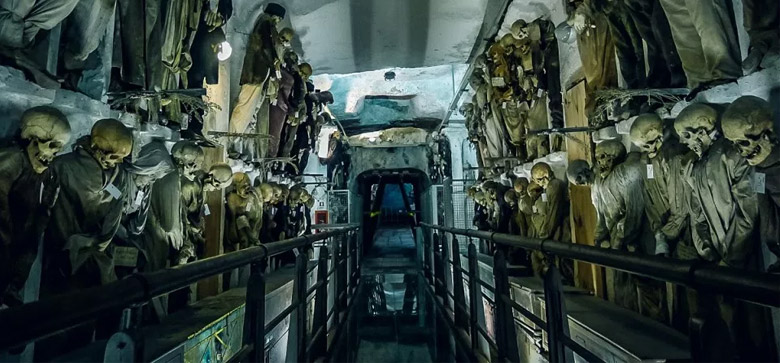 If you enjoy catacombs and slightly creepy places, then you should definitely add the Catacombs of the Capuchin convent to your list of what to do in Palermo! While many catacombs will contain just bones, this one is unique in that its 8000 or so residents have been placed here, fully clothed, and many of the bodies have kept very well preserved that you can make out their features. The bodies have been dried and mummified to preserve them, then placed standing up. This won't be an attraction that appeals to everyone, and may be a little frightening for children, but it's certainly unique.
8. Mercato Ballaro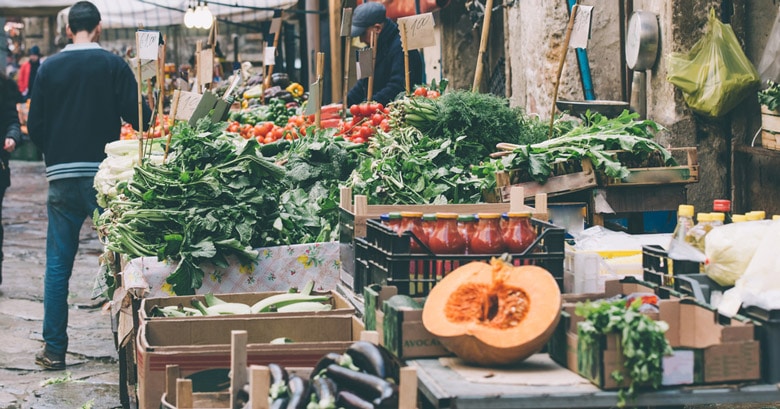 A large and colorful market, Mercato Ballaro gets you up close and personal with the local Sicilians for a chance to see what they buy and eat on a daily basis. Rich in fruits and vegetables, the market also sells a great assortment of fish and seafood, plus you can sample local street food dishes, or buy herbs and spices for use back home. This quite large market is a fun thing to add to your list of Palermo attractions. Just try not to get lost when wandering around it!
7. Mondello Beach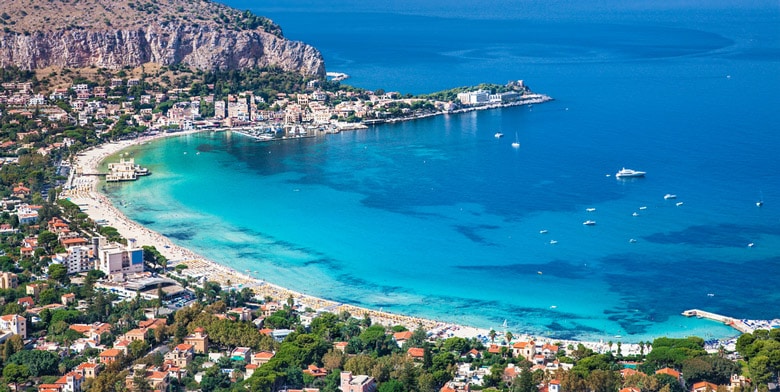 Walking around and sightseeing is great, but if you want a change from the landmarks and a chance to enjoy the great Sicilian weather, hit the beach! Mondello is a borough of the city that was once a small fishing village. Today it is home to a beautiful sandy beach with clear waters, and is lined with equally beautiful and impressive Art Nouveau villas that were built around the end of the 19th century. Spend some time sunbathing or swimming, before taking a walk along its promenade and admiring some of the best Art Nouveau architecture in Italy.
6. Quattro Canti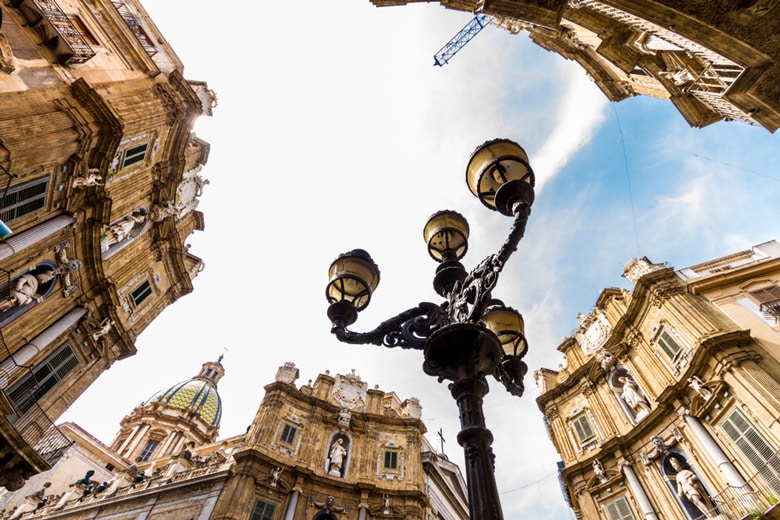 Although officially known as Piazza Vigliena, this small square is more commonly known as Quattro Canti – the Four Corners. It marks the center of the city and the crossing of the ancient main roads, and now divides the city into its four quarters. The four buildings at each corner have nearly identical Baroque facades that are curved, and feature a fountain and statues, representing the four seasons. Built between 1608 and 1620, this central square is a must-see and is just steps away from the impressive Pretoria Fountain.
5. Oratorio di San Lorenzo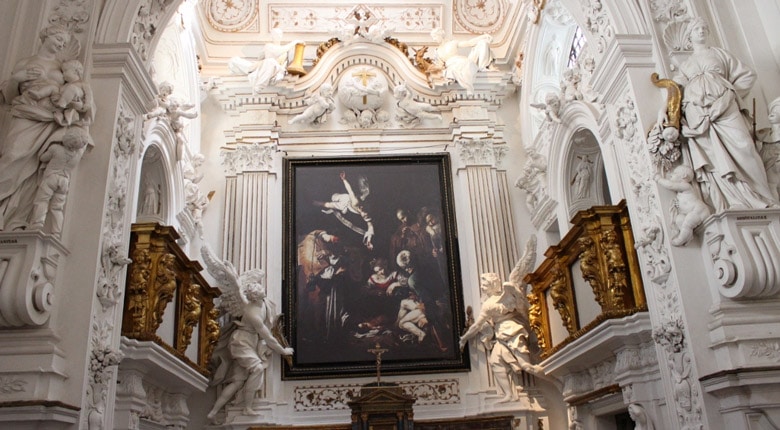 With so many churches, chapels, and other places of worship to see in Palermo, it's easy to think that they all look the same, but this is not the case. Oratorio di San Lorenzo is a worthwhile addition to your list of what to do in Palermo because of its amazing interior. The walls almost appear alive due to the extensive stucco sculptures and statuary that were created by Rococo sculptor, Giacomo Serpotta. Built in the late 16th century, the Oratorio was originally home to a Caravaggio masterpiece, Nativity with St Francis and St Lawrence, but it was stolen in 1969 and never recovered.
4. La Martorana
[vc_images_carousel img_size="full" images="5811,5810,5809″]
Known as both La Martorana, and Santa Maria dell'Ammiraglio, this church is one of the must-see Palermo attractions. The outside gives no indication at all of the beauty that lies within, so don't be fooled by the somewhat plain Baroque façade. Like the cathedral, this church was added to over the centuries and shows a number of different styles, including Byzantine, and it's the 12th century Byzantine mosaics that will take your breath away.
3. Chiesa del Gesu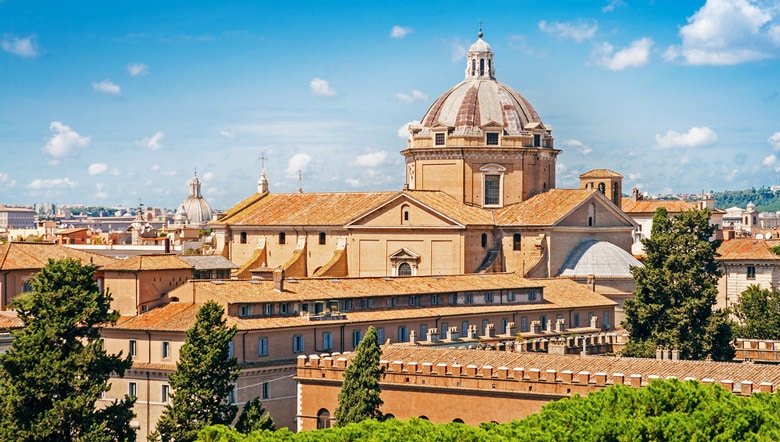 Known as one of the most architecturally important churches in Palermo, the Church of the Jesuits is one that will take your breath away. The Baroque façade is attractive, but it is inside that this church really stands out above the crowd. Beautiful only begins to describe the ornate wall decorations and architecture that include a wonderful ceiling fresco. This church was built between 1568 and 1580, and was officially consecrated in 1584, and, since then it has served as a model for many Jesuit churches around the world.
2. Palermo Cathedral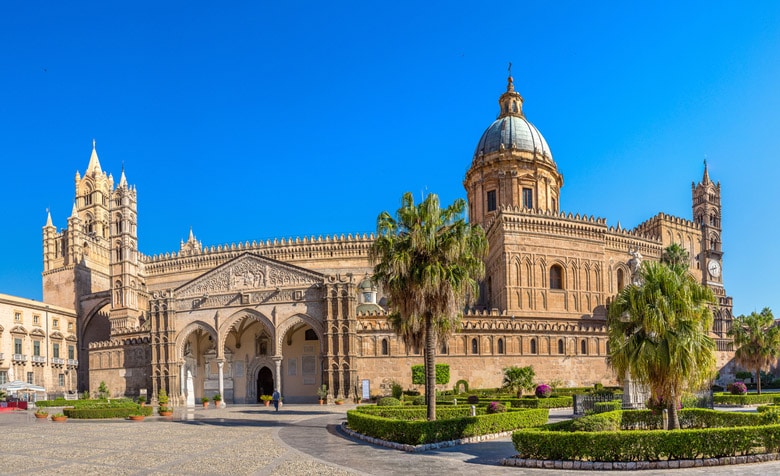 Palermo Cathedral is one of the city's UNESCO World Heritage Sites, and once you've seen it, you'll understand why. Ground was broken on this huge church in 1185, and it was finally completed in the 18th century. With such a long construction time, the cathedral displays numerous different styles of architecture that became popular at different times across the construction period. You will see Norman, Moorish, Gothic, Baroque, and Neoclassical styles here. Be sure to go inside too, and for a nice view of the city, you can also go up on the cathedral's roof.
1. Palazzo dei Normanni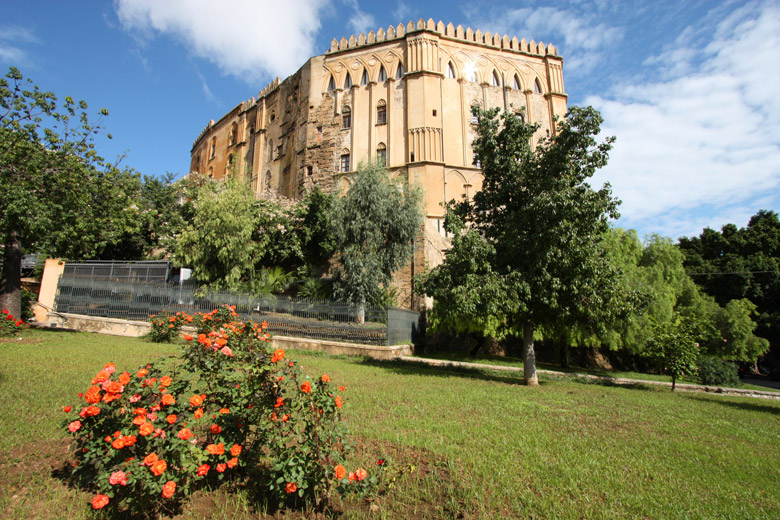 The Norman Palace is a UNESCO World Heritage Site, and is renowned as one of the most beautiful palaces in Italy. The Norman architecture is very noteworthy, but a definite highlight of this Palermo attraction is the famous Capella Palatina – the Palatine Chapel. This is the royal chapel of the Norman kings of Sicily and was built from 1132. Its Byzantine mosaics are stunningly beautiful, and extremely well preserved, while the mixture of architectural styles gives this chapel further interest, including Arabic arches and script, Norman architecture, and Byzantine domes, all of which give nods to both Muslim and Christian religions.