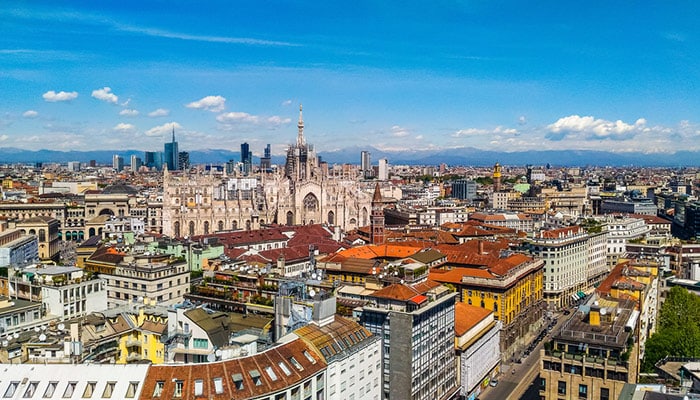 Perhaps you're pining for a glimpse at Leonardo's revered The Last Supper? Maybe you're here for the Gucci boutiques and haute couture of the Quad d'Oro fashion mecca? Have you come to scale the Duomo? Or to taste saffron risotto? Or to breakaway to the glistening waters of Lake Como? Whatever it is, Italy's grand and gorgeous second city awaits. Famed for its Gothic architecture, fast cars, chic designers, and location on the edge of the Alps, it's a fine contender for that next urban break.
Adding to the attraction is a whole antipasto's worth of alluring short-term rentals. A few clicks on Airbnb in Milan and you'll discover elegant penthouses, fashionista pads, and contemporary townhouses alike. This guide aims to help you pinpoint the part of the metropolis that's best suited to you, with info on a patchwork of cool Milanese neighbourhoods and some tempting individual Airbnbs in the city.
In this Airbnb guide to Milan: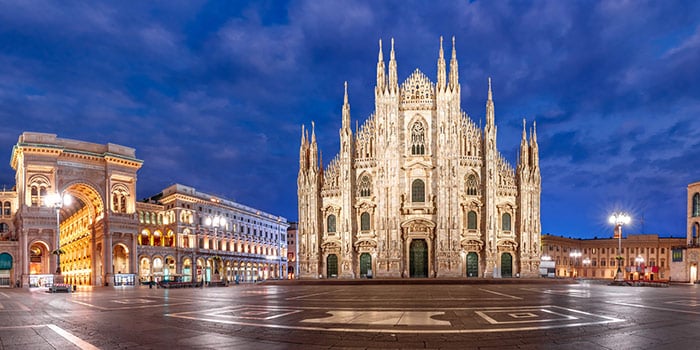 Is Airbnb legal in Milan?
Yep. Feel free to search, rent, enquire, because Airbnb in Milan is 100% legal and above board. You might need to fork out a little extra to cover the 4 EUR per night tourist tax, which is payable on stays of up to 14 days. What's more, hosts are required to send copies of your ID or passport upon check-in. Most renters on the platform are used to sorting all of the above, so it shouldn't be too much of a barrier to a smooth check-in – you'll be sipping that Spritz on the piazza in no time!
Where should I stay in Milan Airbnb?
Navigating Milan shouldn't be too difficult. First off, get your bearings on the iconic Piazza del Duomo (1) and its surrounding streets. From there, you can look north to cool Brera (2), or across to the Fashion Quarter (3) for shopping. Going south will take you to the design hub of Zona Tortona (4), or maybe to the canal-carved area of chilled Navigli (5). To be close to the train stations and big business institutions, modern Porta Nuova (6) should be the speck on your radar.
Piazza del Duomo
Pros
Sights right on the doorstep
One of the most vibrant parts of the city
Lovely people-watching piazzas everywhere
Cons
Expensive
Very busy, all the time!
The area around the Piazza del Duomo is the beating heart of Milan. It extends from the great whitewashed turrets of the Duomo itself all the way down bustling Via Torino in a hubbub of bakeries, high-street shops, and cafés. Typically packed with sightseers in the summer months, it's where you'll need to tread to find the classy boutiques of the Galleria Vittorio Emanuele II and the venerable opera house of La Scala. There is loads to do, but rental rates are among the highest in the city.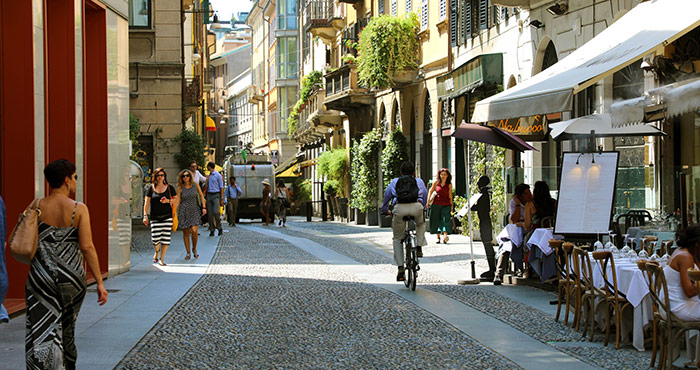 Brera
Pros
Lovely street life with loads of people watching
Cafés and restaurants everywhere
Home of the famous Pinacoteca di Brera art gallery
Cons
This is now one of the city's most expensive areas
Gets busy with locals and tourists
Once a gathering point for Italian poets and thinkers, Brera has since shed its bohemian roots and embraced its more Milanese side. Cue cobbled streets lined with clothes boutiques and shoe shops, little alleys thrumming with café talkers, and fantastic trattoria that issue the scents of saffron and buffalo mozzarella into the air. Just wandering around Brera is a joy, what with those narrow back roads with their overhanging balconies sprouting from pastel-painted mansions. The Airbnb tend to follow suit – they're chic, stylish, and very comfortable indeed.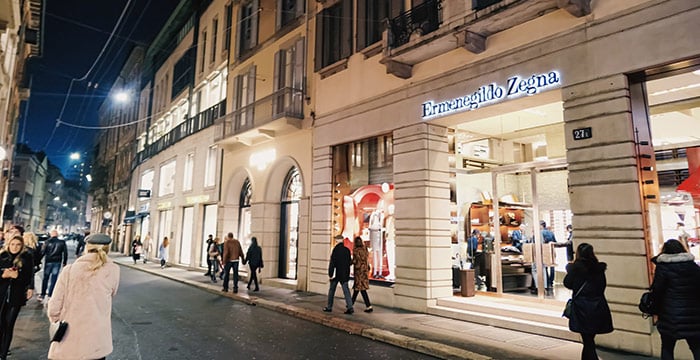 The Fashion Quarter
Pros
Shopping, shopping, and more shopping!
Not many major sights
Well-kept historic streets
Cons
The Airbnb selection is quite exclusive
Ridiculously busy during fashion week
The Fashion Quarter sits coolly alongside Brera on the outskirts of the historic centre of Milan. As the name implies, it's the hub of the city's most famous industry: Fashion. Everywhere you look is a boutique or a workshop selling something bespoke, from handbags with gasp-inducing price tags to mattresses to Jimmy Choo shoes. If retail therapy is your thing, there's simply nowhere better to be! Rentals in the area also edge towards the more luxurious end of the spectrum, hiding contemporary interiors in age-old townhouses.