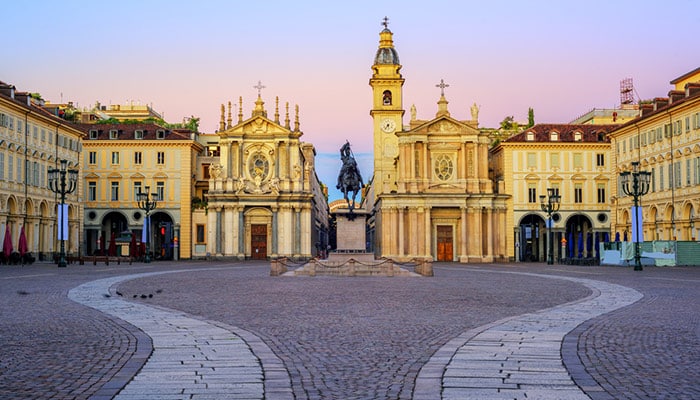 Turin sits in the shadow of the Aosta Alps in the north-western corner of Italy. And if that sounds like a pretty position, just wait until you see the gorgeous boulevards and stately Art Nouveau architecture of the city itself. Famed across the planet as the home of the revered Shroud of Turin (a holy relic that's almost never on display, sadly) and that indelibly Italiano car, the Fiat, Turin mingles creativity with passion, great food with fantastic art and culture. The mighty spire of the Mole Antonelliana – once a synagogue, now a film museum – is what you're likely to see first, but there's a whole hodgepodge of neighbourhoods to explore all around it.
Airbnb in Turin promises all sorts of accommodation options. It's now a fine alternative to the classic hotel, especially if you're seeking self-catering and extra square metreage during your stay in the capital of the beautiful Piedmont region. This guide has all the info you need to kick start that search, starting with an in-depth area run-through and ending with a curated selection of some of the best Airbnb rentals across town.
In this Airbnb guide to Turin: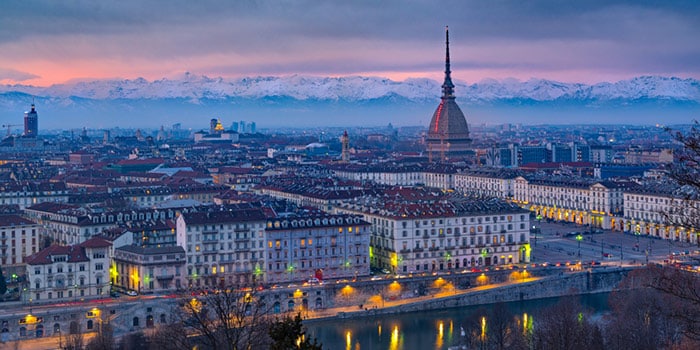 Is Airbnb legal in Turin?
It most certainly is. There are currently no local or federal government restrictions related to using or hosting via Airbnb in Turin or Italy as a whole. Feel free to click over to the site and start sifting through the thousands of flats and townhouses that are on offer in the regional capital. Booking is super simple, because everything can be done online without hassle. You might find that a few extra fees – like a local Turin tourist tax – are payable on arrival. What's more, you'll usually be asked to provide an ID or passport when you come to check in.
Where should I stay in Turin Airbnb?
Turin's Centro (1) is the beating hub of city life. It's a district that clutches the Po River before spilling westwards into the stylish and sleepless Quadrilatero Romano (2) (one for the nightlife seekers). To the south, closer to the train station, boho San Salvario (3) rears its head with cafés and jazz bars, while Aurora (4) offers Italian farmer's markets to the north. Across the river and up in the hills, you can also seek out Borgo Po (5), where wooded peaks and Airbnbs with big gardens are the norm.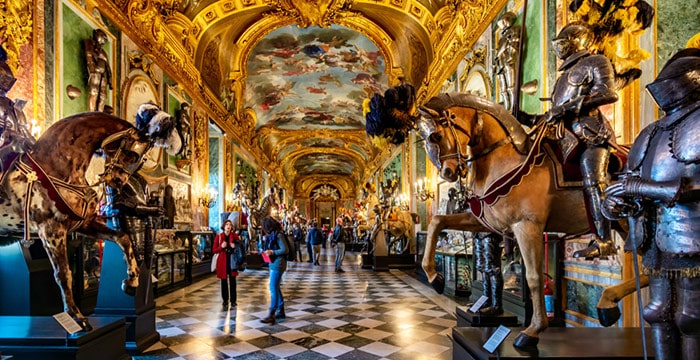 Centro
Pros
Perfect for sightseeing
Lots of shopping
Cons
Very busy
Perhaps the most expensive area of town
Centro officially refers to the entire heart of Turin, but locals usually use it to talk about the bustling retail quarters between the Piazza Solferino and the River Po. The district is home to most of the postcard sights of the city, including that soaring needle spire of the Mole Antonelliana and the handsome Royal Palace of Turin. So, culture vultures certainly won't get bored if they bag an Airbnb in these parts, but neither will foodies and shoppers – they can hit the endless cafés, kitchens, and boutiques of Via Principe Amedeo to keep themselves busy.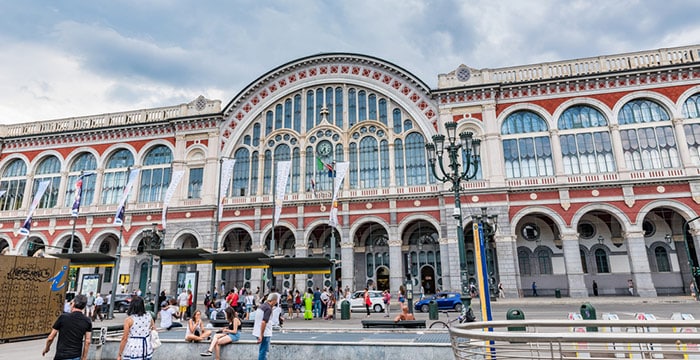 San Salvario
Pros
Best for nightlife
Local vibes
Affordable places to eat
Cons
Noisy after dark
Not very family friendly
San Salvario is now the stomping ground for Turin's university students and resident bohemian crowd. Wedged between the Po River and the tracks of Porta Nuova Station, it's a part of the downtown that's gritty and jazzy and downright cool. On weekends, live music venues burst into action and crowds of Aperitivo aficionados take to the sidewalk bars. You'll hear chatter and clinking wines all down Via Sant'Anselmo, and taste everything from Caribbean seafood to French crepes between the piazzas.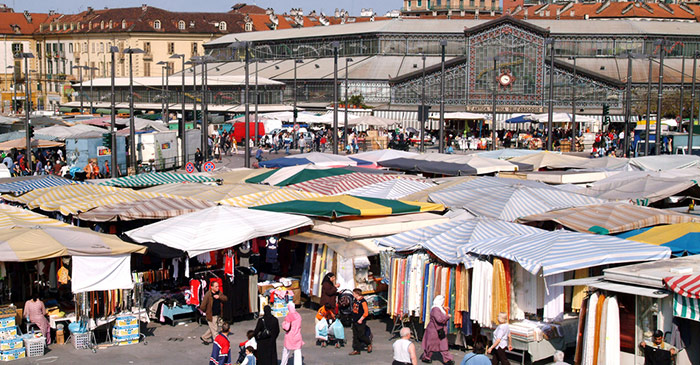 Aurora
Pros
Feel like a local
Best markets in the city
Some quieter areas
Cons
Large area that's not easy to walk around
The north side can be a little soulless
Aurora is known all over Turin as the home of the Porta Palazzo farmer's market. Delve in and you'll find sellers touting everything from fresh-caught Mediterranean fish (the sea's not too far from Turin, you know) to crunchy Italian breads and pastries. Beyond the bazaar, Aurora beckons with repurposed buildings like the Cortile del Maglio – once an arms depot, now an art gallery – and sprawling weekend flea markets. There are also some quieter areas where you can escape into Airbnbs that have that authentic, lived-in Torino feel.