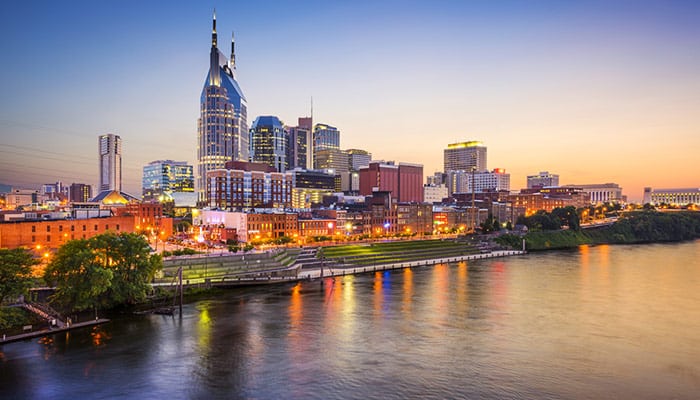 The twang of electric guitar and the bumping baselines of folk ditties are the backing track to Nashville. Welcome to one of America's most musical cities. This is the town that showed Hank Williams and Chet Atkins to the whole world. It's considered the home of country music and hosts the legendary Grand Ole Opry stage. On top of all that, Nashville has positioned itself on the forefront of the modern American South. It packs in smoky BBQ joints and refined gastronomy, edgy whiskey bars and all the grandeur of the state capitol complexes. It's enthralling stuff.
Choosing to stay at an Airbnb in Nashville is a great way to ensure you explore this Tennessee town like a local. There's a real hodgepodge of these sorts of short-term rentals. They cover the heart of the city, around the lively streets of honky-tonks and saloons, and sit out in the more peaceful suburbs. This guide can help you home in on the sort of Airbnb that's right for you and offers some suggestions on the hottest properties around. Let's get started…
In this Airbnb guide to Nashville: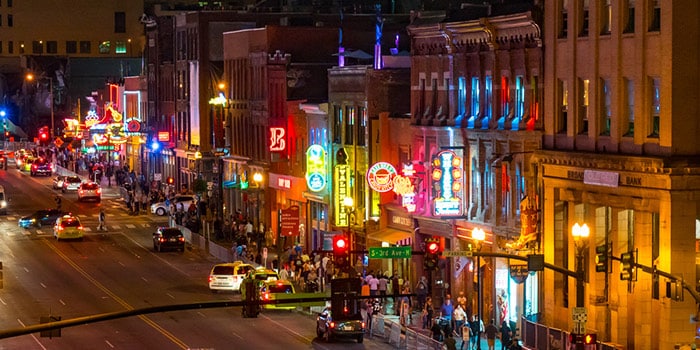 Is Airbnb legal in Nashville?
It sure is. That's not to say there aren't restrictions in place when it comes to renting out on a short-term basis in the Tennessee capital. There are. Every host needs to apply for an annual rental permit and properties have to be located outside of specific zones. The good news is that all that's the responsibility of the Airbnb owner, not you. You're the traveler, so it's just a case of browsing and booking via the web. Of course, if you're in doubt about any property, it's easy enough to ask if all the registrations are in order. Simply click the 'contact host' button and shoot them over a message.
Where should I stay in Nashville Airbnb?
Nashville might have made its name in country music, but don't forget that this is also the proud capital of Tennessee state. The monuments that testify to that coalesce in the bustling core of Downtown and the Arts District (1). They're pretty close to the gastronomic mecca that is The Gulch (2), which is itself right next door to the legendary walks of Music Row (3) – one for anyone who's interested in the great artists that were forged in Nashville throughout the 20th century. North Nashville (4) brings a bit more of a creative spirit to the mix with its urban street galleries. Then comes East Nashville (5), a part of town for living like a real local. Finally, you've got Five Points (6), a rejuvenated area of health stores and eco cafés that strikes a great balance for families.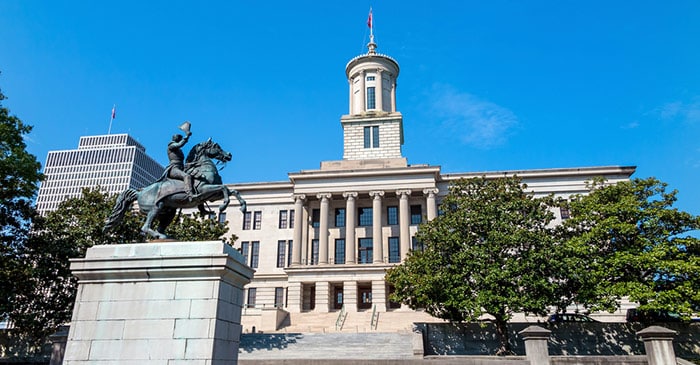 Arts District/Downtown
Pros
Well connected to everything
Home to the lovely state capitol
Good shopping
Cons
Lots of traffic
A little upscale for some travelers
The Arts District is a huge cut-out of Downtown Nashville. It buts up to the Cumberland River as it bends and arches through the very heart of the town. (Don't confuse this one with the other Arts District in North Nashville, because they're pretty different). Here, you get the towering Greek Revival façade of the Tennessee State Capitol looming overhead, grand urban parks, and streets laden with steakhouses and shopping arcades. The beating center of Music City, this one's the place to be if you want to be close to all the sites and enthralling neighborhoods.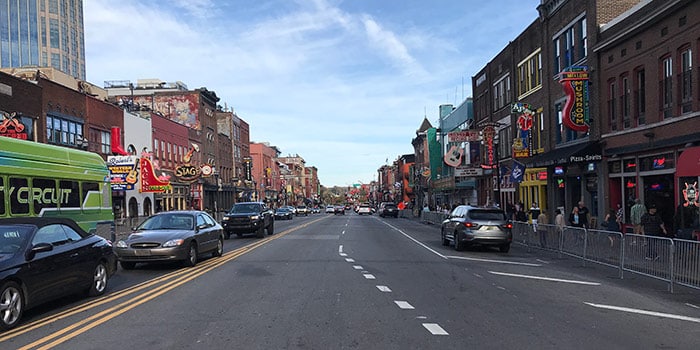 Music Row
Pros
A must-visit for music lovers
Iconic music studios
Good nightlife and entertainment
Cons
It's quite small
Some parts of Music Row are a little run down
Music Row is a small but legendary corner of central Nashville. As the name implies, it's brimming with famous music studios and entertainment venues. Many of the city's most iconic artists have recorded between these blocks, including the maestro guitarist Chet Atkins. Dolly Parton also eulogised the area in a hit single from 1973. These days, Division Street and the start of Demonbreun Street are the most vibrant parts of Music Row. They have plenty in the way of bumping country bars and beer breweries.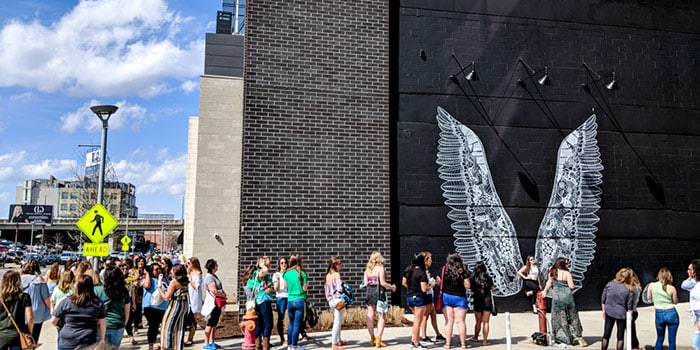 The Gulch
Pros
The best gastronomy in the city
Good nightlife
Luxurious Airbnb rentals
Cons
Can be pricy
Loud on the weekends
There's rarely a dull moment in The Gulch. Packed to bursting with all-American grill houses, Southern BBQ kitchens, and barista-led coffee joints, this one's the gastronomic quarter par excellence of Nashville. One moment you'll be tucking into a smorgasbord of Mediterranean mezze and Greek tzatziki. The next, it's about smashing sambuca shots in a Spanish-styled tapas bar. On top of that, this upscale neighborhood boasts boutique hotels with rooftop lounges, sleek spas, and a luxurious collection of Airbnbs.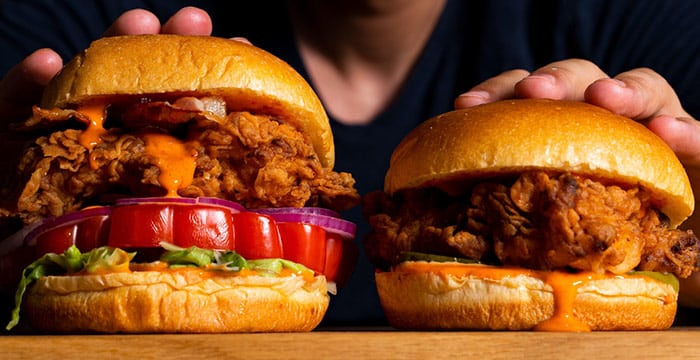 North Nashville
Pros
Edgy, arty area
Upcoming district
It's a street-art mecca
Cons
Not the prettiest part of town
It's a large district, so can be hard to navigate
North Nashville is fast becoming one of the coolest corners of the whole city. It's now host to its own Arts District, which is far edgier and gritter than its namesake compadre in the Downtown. Yep, along Buchanan Street and the Clarksville Pike, this series of blocks comes adorned with colorful street art and spice-scented fried-chicken outlets. There's some culture, taken care of by the Picassos at the Fisk University Galleries. There's also a fizzing creativity running through the whole place – where else could pull off a Jamaican jerk café that's also a car wash?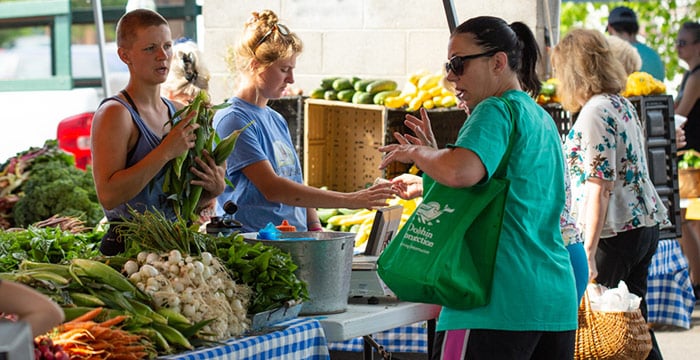 Five Points
Pros
Interesting local food shopping
11th Street nightlife
Off the beaten track
Cons
You'll need to travel to reach The Gulch and Music Row
Not too many Airbnbs here
Five Points is a small enclave within the area of East Nashville that's become something of a local favorite since it was totally revitalized at the turn of the millennium. Now a gathering spot for the city's youthful millennials and yuppies, it's loaded with eco cafés, health-food shops, and farmer's markets. At night, there's a vibrant scene of karaoke bars and gastropubs along 11th Street, which can get pretty loud but is rarely touristy.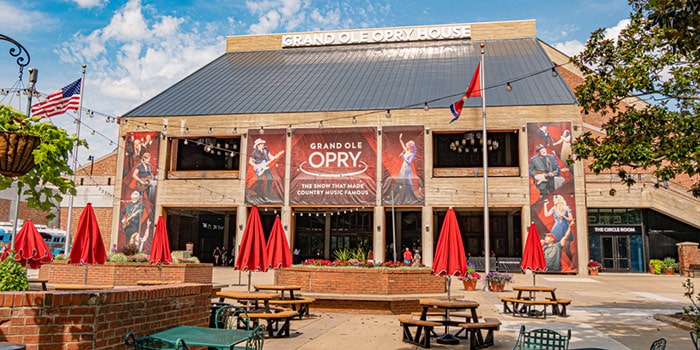 East Nashville
Pros
Quieter than the downtown
Creative kitchens
Close to the Grand Ole Opry
Cons
Far from vibrant hubs like The Gulch
It's a huge area
East Nashville is a colossal area that spans all the way from the eastern banks of the Cumberland River to the outer suburbs that mark the end of Music City, U.S.A. The whole place is anchored on the long roadway of Gallatin Pike. Regimented streets lined with timber-clad Southern homes poke off that central artery to create a place that's got a great balance between the residential and the commercial. Generally speaking, East Nashville has a reputation for creativity and charm. It's a youthful area that packs in ethnic kitchens and fun honky-tonks, all close to the iconic Grand Ole Opry.
Best Airbnbs in Nashville
Best Airbnb apartment in Nashville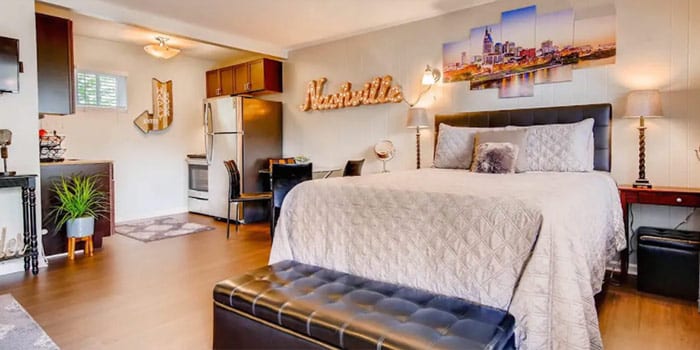 2 Miles to Broadway & Free Parking With Pool!
Small but cozy, this quirky studio apartment oozes Nashville charm. Look out for the neon Nashville signage on the wall and the big murals of the city's bright lights. They dash along just above the double bed, leading to a compact kitchen area that's equipped with a cooker and a fridge. You also get a small seating area with a flat-screen TV. Location wise, you're to the south of the main city, approximately 10 minutes in the car from the restaurants of The Gulch.
Best Airbnb house in Nashville

Soak Up Soothing Vibes at This Spanish Style Casa
There's a hint of Mediterranean charm at this lovely Airbnb Plus property in the happening quarters of South Nashville. Housed in a timber-clad building with a wrap-around deck that's positively doused in sun, it opens into a chic lounge with a toned-down grey color scheme and understated Scandi furnishings. We think a major highlight is the bathroom, which has a tiled Turkish shower and his and her sinks.
Best Airbnb for families in Nashville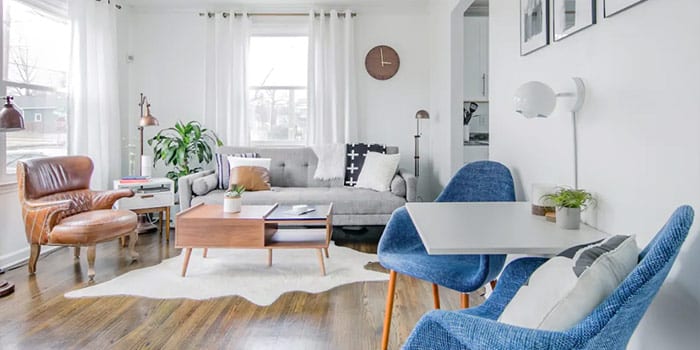 Charming East Nashville Artist Home near Downtown
We think this stylish East Nashville home is the perfect go-to for families looking to explore Music City, U.S.A. Not only is it a lovely place to be, with its own breezy lounge and big bathroom, but it has three bedrooms and space for up to eight guests. Throw in a kitchen with a breakfast bar and a location near the wholesome local shopping walks of Five Points and this could just be the perfect pick…
Best Airbnb for large groups in Nashville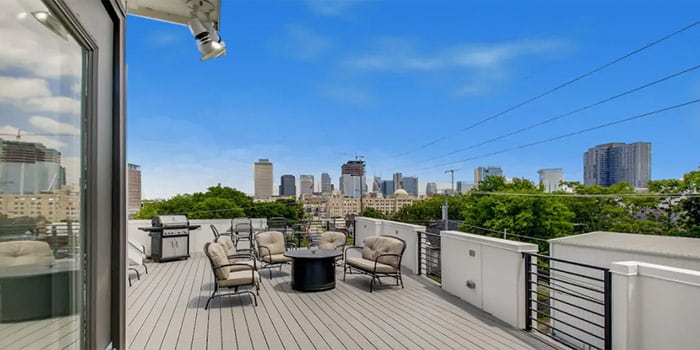 Downtown Home Rooftop with City Views
You can get the whole travel crew into the buzzing area of Music Row with this sprawling apartment rental. It manages to host 12 guests with its clever use of double bunks. They filter through the four individual bedrooms before joining at a large lounge and spilling out onto an awesome rooftop deck that offers commanding views of the Nashville skyline from all sides.
Best Airbnb for a unique stay in Nashville

Remodeled 1928 Guesthouse with a Pool in Five Points
This gorgeous 1920s house channels a little of the creative sprit of Five Points, an area of East Nashville known for its bohemian character. It's a deserved Airbnb Plus listing, so you can expect a truly wonderful finish throughout the whole minimalist interior. The highlight, however, has to be that backyard. On hot Tennessee summer days, you'll have a pool to cool off in, not to mention a firepit for when the evening closes in.
Is Airbnb cheaper than hotels in Nashville?
Generally speaking, Airbnbs in Nashville will be a little cheaper than hotels. Of course, the price always depends on what you go for. Luxury apartments and penthouses with pools cost more. Simpler, more out-of-town pads will be less. Spreading the price of a rental with more travelers is another way you can bolster your budget when in Nashville. There are lots of Airbnbs that sleep 10 or more that can help you do just that. Moreover, you'll find that these short-term rentals often come with self-catering facilities, so there's no need to fork out for Southern BBQ every night of your holiday.

One of the downsides to picking a Nashville Airbnb is the level of service. It's just not the same as in a hotel, which are much more hands-on affairs. Music City, U.S.A, also has some particularly fantastic establishments to pick from, like the Noelle. It's a sumptuous Tribute Portfolio Hotel that harnesses the Art Deco history of the city to create beautifully elaborate interiors. For us, the highlight is the soaring rooftop bar – a cracking place to kick start a night in the honky-tonks.
Whether you come to attend the famous shows of the Grand Ole Opry, taste Southern comfort food, or party the night away in the bars of The Gulch, this guide has you covered when it comes to choosing the top Airbnbs in Nashville.
How useful was this post?
Click on a star to rate it!
Average rating / 5. Vote count: