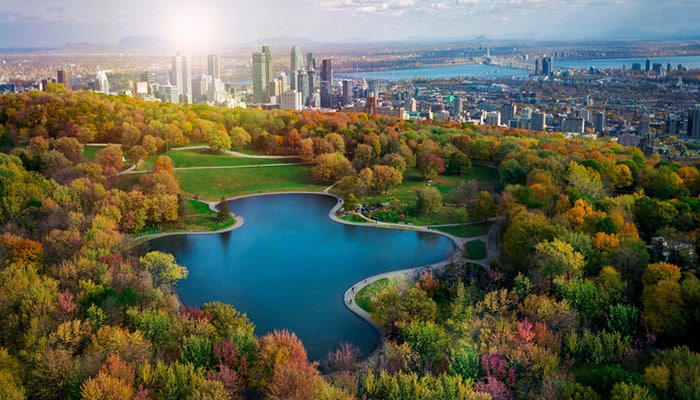 Shh – Montreal is one of the coolest spots in Canada. Still something of a hidden gem, this city on the isles that fragment over the Saint Lawrence River is a charming mix of old and new. Between the crooked cobbles and stoop French-style taverns of Old Montreal, you'll now find unabashed hipster watering holes gushing with craft brews and vintage threads. Art galleries showcase edgy photography while the nearby pubs scent the cold, crisp, Quebecois air with the smells of gravy-topped poutine fries. In the summer, Montreal is abuzz with cultural fests, with jazz and street theatre all in the mix. By winter, skiers make for the close-by pistes and travelers retreat to fire-warmed cafés to get all cozy. Ready to explore?
It's estimated that Airbnb has a whopping 9,700 listings in the city of Montreal. That means you won't be limited on choice when you come to pick your pad in this immersive Canadian hotspot. Oh, and there's plenty of different types of stays to get you excited, ranging from humble little home dwellings on the outskirts to refurbished condos with views of the historic center.
In this Airbnb guide to Montreal: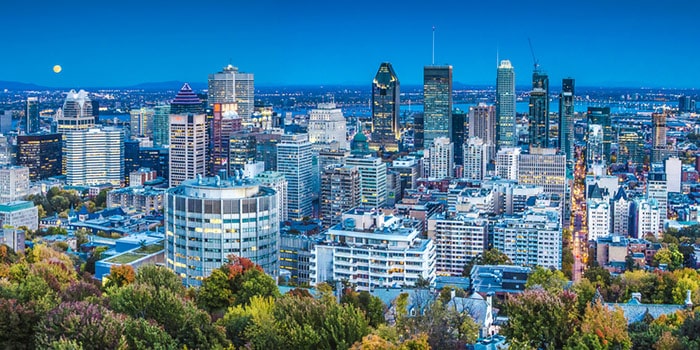 Is Airbnb legal in Montreal?
There's no need to panic – Airbnb is totally legal in the whole province of Quebec. That covers the city of Montreal and its surroundings. Hosts who want to use the uber-popular platform will have to stick to some rules, though. First off, landlords need to register any property that's not their primary place of residence. Second, they need to pay certain taxes for each person who stays.
You shouldn't have to worry about any that too much as a guest. All your fees will be collected online (though some duties might be sorted on arrival). What's more, you don't have to jump through any legal hoops. It's as simple as browsing and booking, then packing your bags for a great time in enticing Montreal!
Where should I stay in Montreal Airbnb?
Downtown (1) Montreal is the core of the city, where most of the major businesses and banks have their base, but it's also a pretty lively district with good gastronomy and nightlife. From there, Plateau Mont-Royal (2) spreads to the north and west, offering tree-lined avenues that can be both bumping with bars and relaxed with neighborhood cafés. Old Montreal (3) is nearer the river. Head there if you're into history and sightseeing. Gay Village (4) is better for those seeking nightlife and the rambunctious days of Montreal Pride. Further out, districts like Saint-Henri (5) and Villeray (6) are more suburban, although the first is becoming something of hipster hub. Finally, you've got Mile End (7) – perfect for foodies.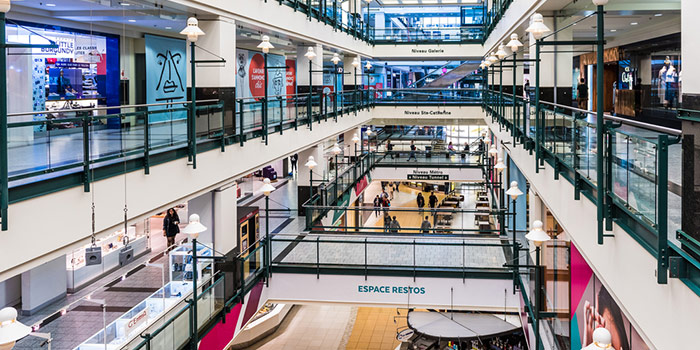 Downtown
Pros
Fantastic shopping
Very metropolitan feel
Underground City – a network of urban tunnels that's pretty cool!
Cons
Lots of traffic
Can lack a little character
Downtown is the very heart of Montreal. It's where the traffic and the big business offices are, but also where you'll find the widest array of chain eateries and bars. It oozes metropolitan vibes, what with shimmering skyscrapers of steel and mirror-like glass towering overhead, fountain-gurgling plazas, and large shopping malls. Some say the Downtown is a little soulless compared to other quarters, but we love the unusual Underground City (a network of subterranean tunnels that links it all during the cold months) and the abundance of retail therapy.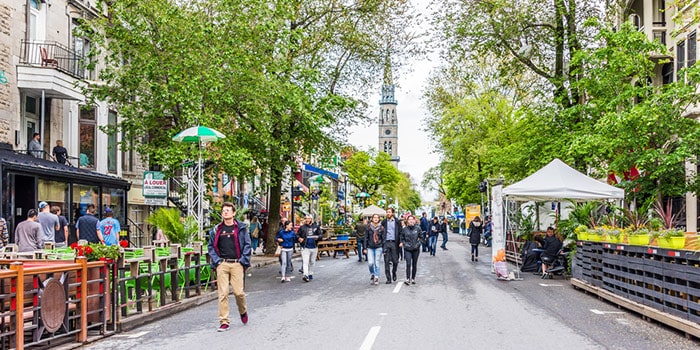 Plateau Mont-Royal
Pros
Leafy, green and upscale
Parisian cafes
Great parks
Cons
It's a bit residential for some visitors
Can be pricy in these parts
The Plateau Mont-Royal encompasses a whole host of areas that drift north and north-west of the Downtown. Together, they form an upscale enclave with an arty vibe. The streets are threaded with handsome redbrick rowhouses, while the sidewalks sprout plane trees and firs. You can really get in the spirit here by searching for an Airbnb near Rue Saint-Denis, which is brimming with cafés and cake shops that would look right at home in Paris. The parks are also stunning – La Fontaine is our favorite, where a squiggle of lake water weaves through flowery arboretums.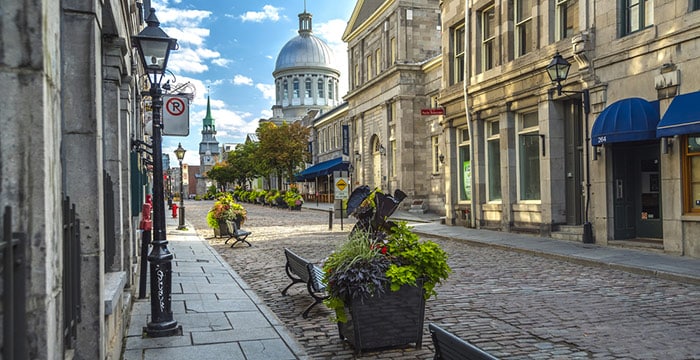 Old Montreal
Pros
Lots of landmarks
History on every corner
Classy eating
Cons
You'll probably pay a premium to be here
Gets quite touristy
If in doubt, try to bag an Airbnb in Old Montreal. We say that because this is unquestionably the most historic and happening part of the city today. Its roots go all the way back to the middle of the 1600s (yep – that's 1600s!). That's when it was settled by French explorers. Fast forward more than four centuries and you've got a patchwork of weathered cobbled streets and narrow alleyways where you'll be able to smell the poutine and bouillabaisse from the taverns. Classy B&Bs and chic eateries abound, and so do grand landmarks like the Notre-Dame Basilica.