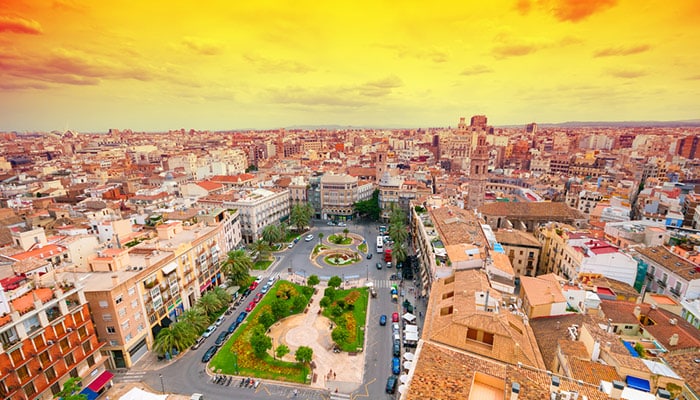 Valencia is a feast for both the eyes and the belly. Gargoyle-topped churches and filigreed Art Nouveau architecture grace the cityscape, rolling through the maze of the Ciutat Vella to bohemian barrios like Ruzafa. Everywhere you go, the scents of cinnamon and spice and seafood rise and twist between the alcoves and the orange trees, heralding paella and tapas and more. Culture vultures are sated at the amazing Ciudad de las Artes y las Ciencias – surely one of Europe's most audacious institutions. Outdoorsy types can wander the old riverbed-come-parklands of the Jardín del Turia, or feel the salty spray of the Med down on the city's beach. Yep, there's oodles to enthrall in Spain's third-largest metropolis.
Airbnb has risen to become a great go-to for accommodation in Valencia in recent years. There are hundreds and hundreds of listings all over the city, along with plenty of Airbnb Plus listings – curated flats and houses that offer something extra special. This guide can help you focus in on the top neighbourhoods for your stay, and even reveals some of the very best Airbnbs between the beaches and sierras of Valencia.
In this Airbnb guide to Valencia: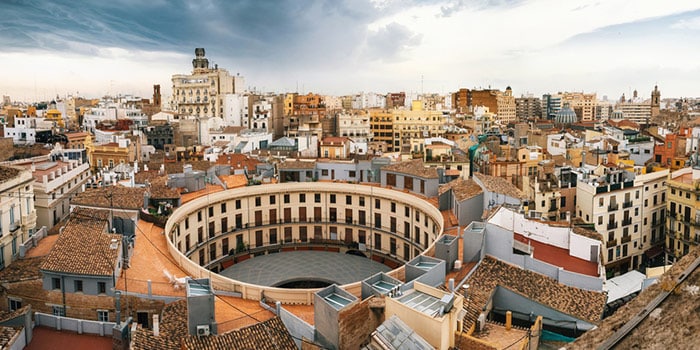 Is Airbnb legal in Valencia?
Airbnb is legal in Valencia. As a traveler, you have zero restrictions on what you can book and where you can book. So, go right ahead and start a-hunting for that stylish pad in the heart of El Carmen or your beachside retreat out by the Mediterranean Sea. Just be ready to pay local tourist taxes and present your passport upon check in.
All owners must now be registered with local authorities to use Airbnb, while tighter restrictions and more meticulous checks mean that fewer and fewer permits are being issued each year. You can check everything's in order by looking for a property's license number displayed in its Airbnb listing, or simply contact your prospective host before you reserve.
Where should I stay in Valencia Airbnb?
You might want to begin your adventures in Valencia in the historic core of the city, which includes districts like El Carmen (1) – a moody and beautiful quarter with fizzing nightlife – and the Barrio La Seu (2) – home to majestic pieces of architecture like the Valencia Cathedral. South of those is the onetime slum of Ruzafa (3) that's now the main hipster district. Further west is El Cabanyal (4), with its salty promenades and soft-sand beaches. Finally, Alameda (5) offers up the town's premier cultural draws and museums, making it a top spot for family visitors.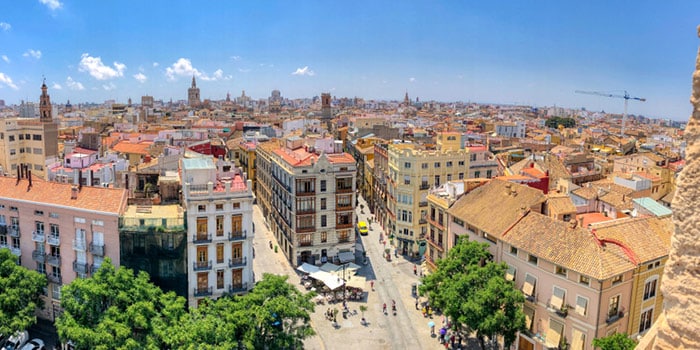 El Carmen
Pros
Beautiful architecture, everywhere you look
Great nightlife
Café culture
Cons
The most touristy part of town
Loud at night
El Carmen is the best-known of the barrios within the Ciutat Vella old town of Valencia. Atmospheric and steeped in history, it's a patchwork of cobbled alleys that lead to shadowy plazas filled with cafés. The medieval-era gatehouses of Torres de Serranos and Torres de Quart still stand tall to mark the place where the ancient walls of the town once rose. They're balanced out by a hubbub of bumping clubs and tapas bars and sidewalk cafés that are always brimming with chatting locals and visitors alike.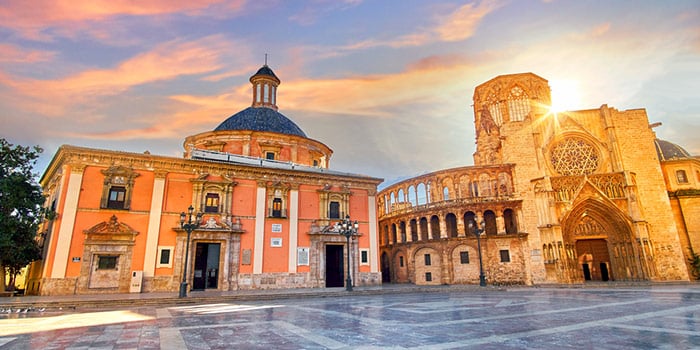 Barrio La Seu
Pros
This is the oldest part of the city
Sights on every corner
A dream for photographers
Cons
Hard to navigate
Very touristy
Not a street will go by in Barrio La Seu where you don't go reaching for the camera. This is the oldest corner of the old town, a part of the city where weathered slab stones testify to centuries and centuries of habitation. The anchor of the district is mighty Valencia Cathedral, considered to be a masterwork of Gothic building with a twist of the arabesque about it. In the squares around that, expect to find a hodgepodge of delicatessens and souvenir touts, offering everything from novelty magnets to snow globes to Spanish olive oil.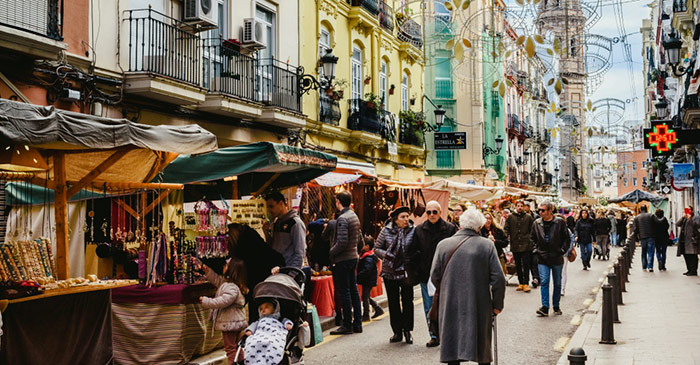 Ruzafa
Pros
Hipster vibes
Great café options
Bohemian nightlife
Cons
A little pretentious for some
Now it's super touristy
Ruzafa is the shabby-chic hipster district of central Valencia. There was a time when tourists wouldn't even dream of setting foot in this gritty corner of town, but now it seems there's an artisanal baker's or vintage clothes emporium or – even better news – a boutique Airbnb on every corner. In the mix of Art Deco frontispieces and painted Spanish casas that line the streets, you can expect to see jazz bars and flower-strewn al fresco eating areas. There's also a good showing of farmer's markets and an energetic nightlife scene that revolves around live music and craft beer.