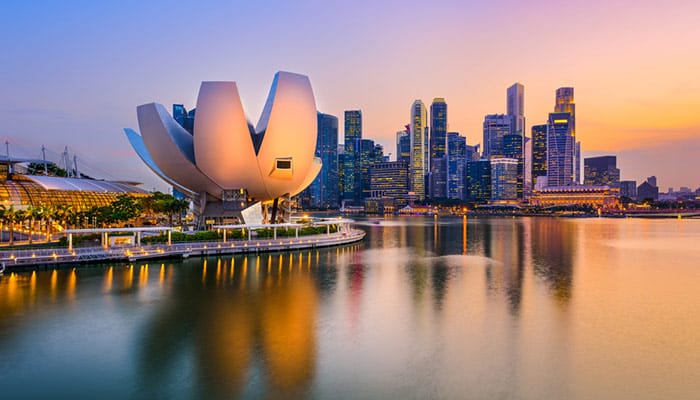 Singapore glimmers and shimmers like a jewel at the very tip of the Malay Peninsula. A breath of mechanised modernism in the midst of Southeast Asia, its heart is an uber-efficient banking and big-business hub that hits a zenith with the UFO-like skyscrapers of the Marina Bay. Swirling around that is a metropolis of epic proportions, not afraid of a little grit. At one point, it rolls through streets lit by red-paper lanterns with the soy-scented walks of bustling Chinatown. At another, it delves between the lotus-strewn shrines and spicy thali joints of Little India. Between those come colossal shopping malls, rich art galleries, audacious urban gardens, and hipster enclaves, all before the city fades into the rolling jungles and hazy hills beyond.
Airbnbs in Singapore can help you make this the trip of a lifetime. From budget-friendly studios to chic condos with communal pools, they come in all shapes and sizes. This guide aims to give you an idea about where you can book, with an intro into the top Airbnb neighbourhoods across the city. It's also got some hot tips on the best individual properties on the market.
In this Airbnb guide to Singapore: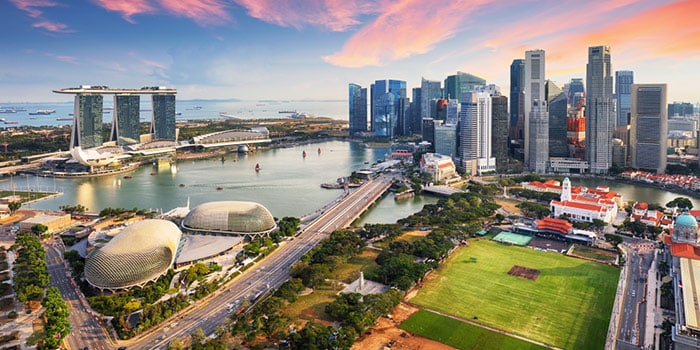 Is Airbnb legal in Singapore?
Airbnb itself is totally legal in Singapore. There are no restrictions in place that mean you can't browse and book a stay over the sharing service. That said, the country does have other local rules that govern short-term lettings for tourists. Strictly speaking, no one's allowed to rent out their private pad for periods of less than three months. In practice, these rules aren't really enforced on the ground – the hundreds upon hundreds of listings currently available in Singapore should testify to that! What's more, it's likely that any legal repercussions will be directed at property owners, not travelers, and we can only find a single reported instance of guests being turned away from their booking.
Where should I stay in Singapore Airbnb?
If money's no object, a stay in a penthouse down on Marina Bay (1) could be in order. Alternatively, there's the wonderful hipster shopping area of Kampong Glam (2), or the foodie haven of Chinatown (3) close by. Singapore's Little India (4) remains a fantastic choice if you're watching the travel budget and want something truly immersive. For markets and something upcoming, Tiong Bahru (5) could be on the menu, while next-door River Valley (6) has some of the finest family condominiums the city can muster.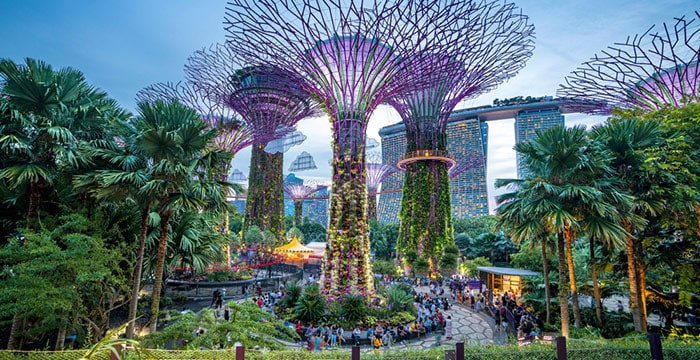 Marina Bay
Pros
Some of Singapore's most iconic sights
High-class shopping
Upscale dining galore
Cons
Very, very expensive
You might not even find a single Airbnb in the heart of the district – it's that exclusive!
Marina Bay is the kernel of Singapore. It's the iconic halo of skyscrapers and twinkling lights that makes it onto most postcards of the metropolis. It's also a place that every first-time visitor should have on their radar. As prime real estate, it's likely that most of the condo buildings near this uber-famous area will be located a little up the Singapore River. They'll still put you within walking distance of the main attractions of Marina Bay, which include the endless fashion shopping of the Marina Square mall, the Gucci-touting Shoppes arcades, and the amazing Gardens by the Bay.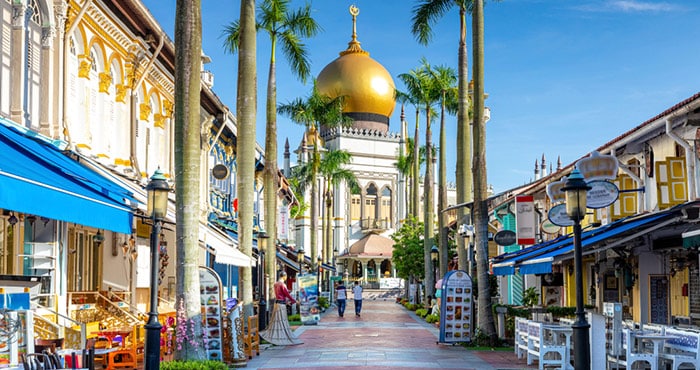 Kampong Glam
Pros
Tasty Middle Eastern-influenced food
Boutique shopping
Colourful street scenes
Cons
It's getting more and more popular every year
Not the greatest selection of Airbnbs
Charge the camera for Kampong Glam, because this historic quarter of downtown Singapore is a veritable kaleidoscope of colours. The streets are garlanded in daffodil-yellow mansions and scarlet trading houses that date back centuries. It's actually the old Muslim district, which shines through in the wealth of Middle Eastern mezze joints and Persian kitchens. Shoppers will want to hit Haji Lane to be lost betwixt the shisha pipes and Berber carpets and bejewelled saris. For food, head to Arab Street – it's got everything from Swedish bakeries to Lebanese take out!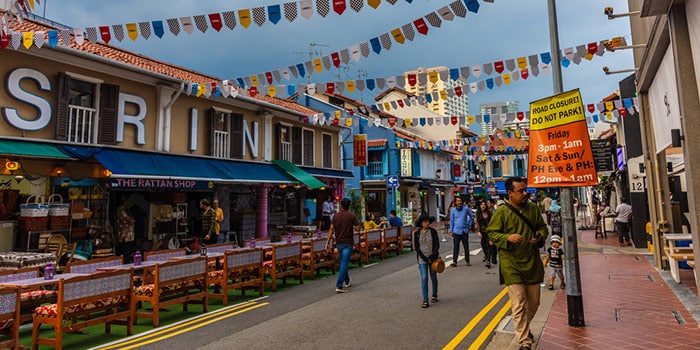 Little India
Pros
Great Indian food
Vibrant Hindu temples
It's cheap
Cons
A little hectic
Airbnbs tend to be quite small
The aromas of ginger and cumin and bubbling garam masala roll through the blocks of Little India, while multicoloured Hindu shrines loom overhead and blooms of puja flowers burst from the alcoves and the markets. For a tiny taste of New Delhi, this is the place to go. Only, it retains a little of that Singapore style, with its straight-laced electronics shops and clean streets fringed by boutique hostels. Perhaps the most enticing aspect of Little India is that prices tend to be some of the lowest in the city here.