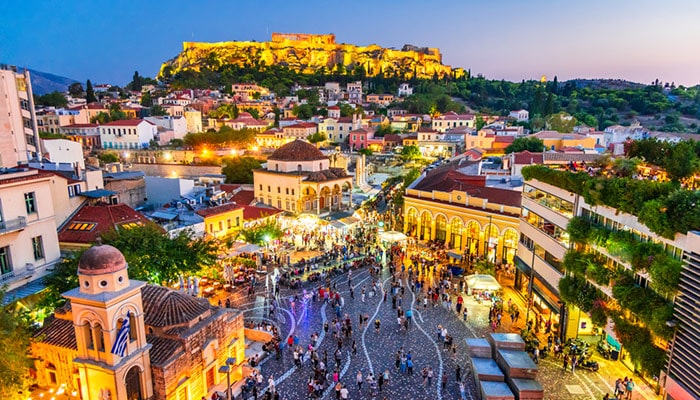 Athens isn't just about the Acropolis, you know. Yes, that mighty landmark is a must for first-time visitors. It shoulders its way above the metropolis with its 2,500-year-old temples and mighty Parthenon, heralding tales of the world's first democracies and great wars that forged the map of Europe. But in the districts below – the whitewashed Plaka, quirky Koukaki – the Greek capital reveals its energetic streets, its cheese-sizzling tavernas, and fantastic museums. Beyond those are gritty ports and graffiti-strewn anarchist neighbourhoods, mystical Orthodox churches, bazaars, and big plazas that hum with the sound of chatter and clinking Greek coffees. What's more, one boat or bus from this sprawling city could be a ticket to the gorgeous Saronic or Aegean islands, where glinting pebble bays unfurl before seas of azure blue.
There's a whole mezze worth of Airbnbs in Athens for travelers to pick from these days. Luxurious penthouses with sweeping views over the Acropolis are listed next to budget-friendly hostel beds in shared dorms. Whatever sort of accommodation you're after, this guide can help. It has insights into the town's most enthralling neighbourhoods and even some curated Airbnb picks.
In this Airbnb guide to Athens: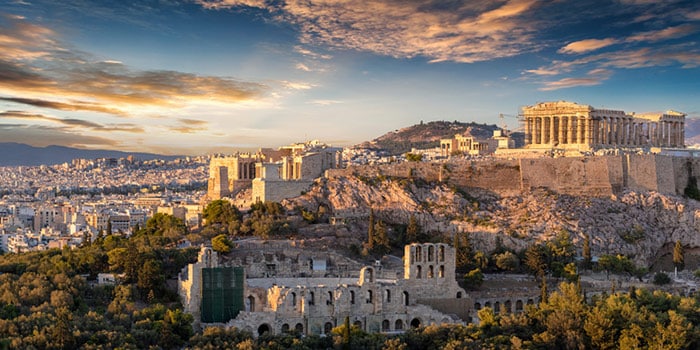 Is Airbnb legal in Athens?
Airbnb works fine in Greece. There's no law against it, so feel free to start searching for a bolthole in the Athenian suburbs or the lively districts around the Parthenon, whatever takes your fancy. There are now some restrictions in place regarding the amount of time individual properties can be rented out within each calendar year, and every host will have to go through a registration process. However, all those requirements are on the owners, not the traveler. For you, it's just a case of clicking book and sliding in to get your fix of ancient history and potent ouzo!
Where should I stay in Athens Airbnb?
The Plaka (1) area of Athens is the main tourist hub, where tavernas and souvenir touts cluster beneath the soaring Parthenon. Koukaki (2) is a vibrant and more local spot that's near to that, while Kolonaki (3) is arguably the capital's chicest corner. Syntagma (4) might not be the prettiest part of the city, but it's a hub for transport and awash with important state buildings. Then you have Monastiraki (5), balancing bazaars and nightlife. Finally, Vouliagmeni (6) is perfect for those after a taste of Greek sun, sand and sea on the Saronic Gulf.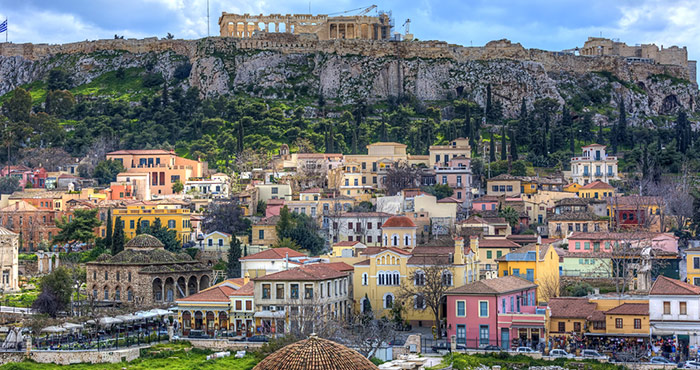 Plaka
Pros
History, history and more history
Souvenir shopping
Fun – if inauthentic – Greek dining
Cons
Really touristy
A bit like a Greek theme park at points
You simply can't miss the Plaka. Cascading down the front of the Acropolis, this is for a hit of whitewashed tavernas and bougainvillea-strewn cafés. It's also Athens at its most touristy, so be ready to deal with crowds and touts if you choose to stay within. The charms are undeniable, what with so many saganaki-sizzling places to eat and souvenir shops on the doorstep. What's more, history is everywhere – the Plaka hosts the soaring, half-ruined peristyle of the Temple of Olympian Zeus on its south side and the ancient Roman Agora on its northern side, not to mention the acclaimed Acropolis Museum for rare rainy days.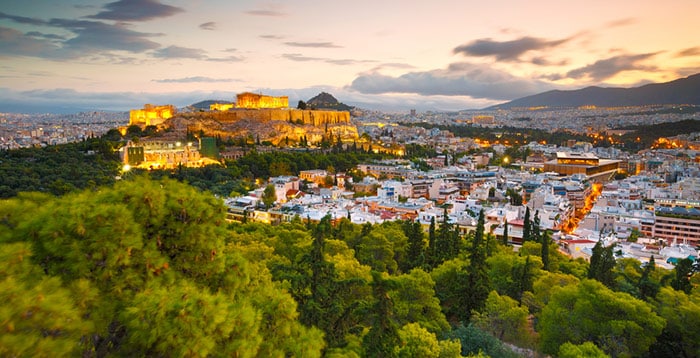 Koukaki
Pros
Fantastic views of the Parthenon
Vibrant hipster bars
Organic eateries
Cons
It's getting more expensive all the time
Can be quite loud after dark
Wedged up to the base of the Parthenon on its quieter south-western side, Koukaki has risen to become perhaps the coolest district of downtown Athens in recent years. Its tree-lined streets host jazz bars and brunch spots that serve single-origin coffee and organic food. You'll find oodles of chilled Greek wine bars and funky cocktail joints for that evening tipple. Proximity to the Acropolis is another major plus, but Koukaki also offers access to the pine-studded heights of Filopappou Hill, which boasts perhaps the best views of the monument and oodles of ancient ruins of its own.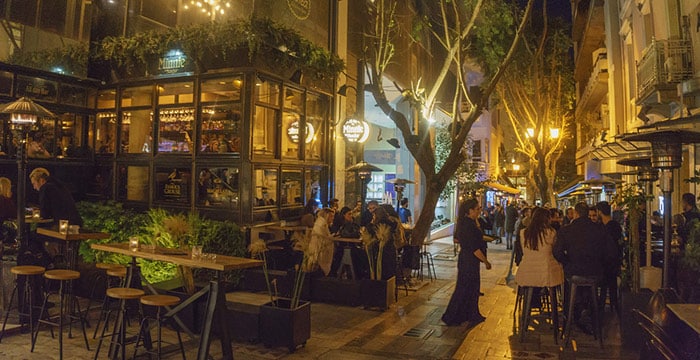 Kolonaki
Pros
Vibrant café culture
Classy shopping
Great views from nearby Lycabettus Hill
Cons
Expensive
A little too chic for some
Get your Gucci out and prepare to hit the haute-couture shopping, because Kolonaki is the upscale corner of downtown Athens. Handsome, white-painted 1920s and 30s buildings line the boulevards in these parts, while plane trees and olive trees sprout from the street corners to create somewhere green and leafy. The café culture is refined and upmarket, and you'll find oodles in the way of creative, cutting-edge Greek cooking. Downsides? Kolonaki is unsurprisingly pretty expensive.