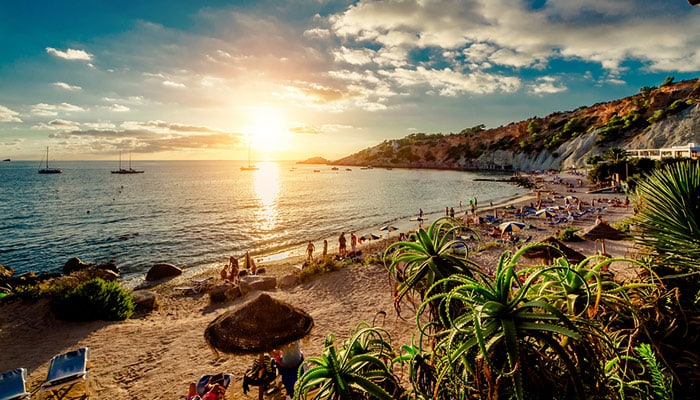 Ibiza is the go-getter of the Balearics. Never content to be a simple holiday destination, it's given the world mega clubs like Amnesia and Ushuaïa – audacious party venues that host the planet's top DJs across multiple dance floors and swimming pools and lux bars in the summer months. From the towns of Playa d'en Bossa to the sunset-kissed esplanade of San Antonio, this island really does know how to have a good time. But you should shake that image of Ibiza the party island. It's much more than that. You can head inland to find yoga retreats hidden in the pine woods, prestigious Spanish wineries, quaint Catalan villages, and whitewashed villas with pools. You can cruise the north and east coasts to discover impossibly gorgeous Mediterranean coves with glinting pebbles and azure seas. There's hiking, great food, snorkeling, rustic farmer's markets – all sorts.
An Airbnb in Ibiza is a great way to explore the legendary White Island at your own pace. These are stays with a bit more privacy and seclusion than your classic hotel. Instead of getting just a suite, you can score whole flats or even houses, complete with kitchens, lounges, and gardens. Tempted? This guide is a great place to start. It reveals the best areas to look for Ibiza Airbnbs and some of the top short-term rentals on the whole isle.
In this Airbnb guide to Ibiza: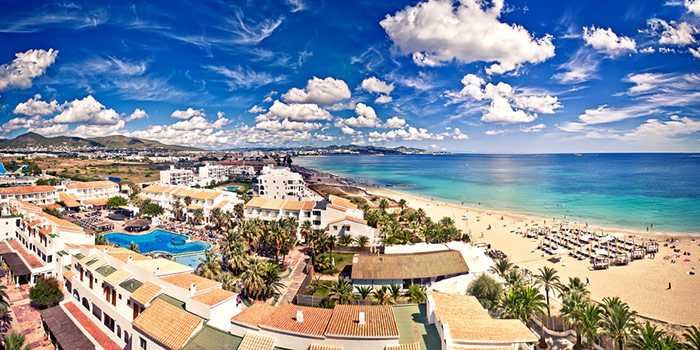 Is Airbnb legal in Ibiza?
There are some pretty strict laws governing the use of Airbnb in Ibiza. Key destinations on the island have recently enforced an outright ban on the platform. They include the main town of Ibiza on the southeast coast and the resort area of Santa Eularia des Riu. There's a good chance that more areas will follow, but, for now at least, there are still short-term lets available in many districts. What's more, Airbnbs do continue to operate in the restricted zones, despite talk of whopping great big fines for property owners who defy the new legislation. The risk that travelers will get into trouble remains low, and people do seem to be continuing to use the service as normal. However, it's definitely something worth considering when you come to book.
Where should I stay in Ibiza Airbnb?
You can look forward to a great holiday pretty much anywhere on Ibiza, but there's something different happening in different parts of the island. Ibiza Town (1) kicks stuff off right by the airport, offering rich Moorish and medieval history combined with buzzy harbors and city life. San Antonio (2) is a party hub on the west coast, famed for its dazzling sunsets. Santa Eularia des Riu (3) is better for families and history buffs who want something more traditionally Mediterranean. If you're after a touch of adventure in the Ibiza backcountry, we think Sant Josep (4) is a doozy of a choice – it's right by rugged coves and marine reserves. The north coast of Ibiza is known for its chilled, bohemian character, which little Portinatx (5) offers in the way of off-the-beaten-track stays. Finally, a ferry across to Formentera (6) island can open up some seriously amazing beaches that look more Bahamas than Balearic!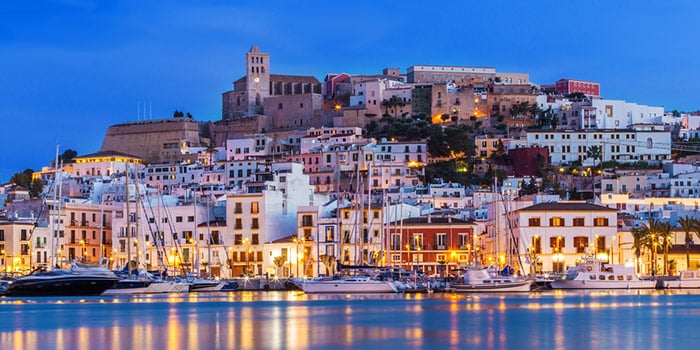 Ibiza Town
Pros
A little bit of everything
Stylish marinas
Historic Dalt Vila old town
Cons
Strict Airbnb legislation
The town's beaches aren't the best on the island.
Ibiza Town is the island writ small. A cocktail of enthralling history and jet-setter style, it manages to fuse yacht-filled marinas with ancient districts of whitewashed Spanish homes. Strut your stuff down on the Botafoch harbor area and you'll be lost amid star-studded drinks lounges with millionaire boats in abundance. Go to the UNESCO-tagged Dalt Vila and you'll swap it all for medieval fortifications. There's also a string of lovely urban beaches to the south, a buzzy new town with plenty of conveniences, and an ancient Punic necropolis. It's got everything covered.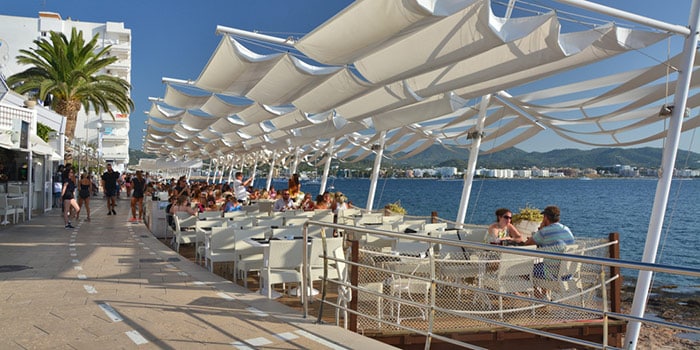 San Antonio
Pros
The sunsets are spectacular
Famous nightlife venues
Good nearby beaches
Cons
Gets really busy in the summer (especially in the evening)
Not much authentic Spanish charm
Blessed by the blazing sunsets each evening over on the west coast of Ibiza, San Antonio is one of the top resort areas of the White Isle. There's a maze-like town center north of the port that bustles with life, cafés, shops – you name it. The nearby beaches of Cala Bassa (south) and pine-backed Cala Saladeta (north) are wonderful daytime escapes. However, the town's most famous attraction has to be the Sunset Strip, where revellers gather for pre drinks at the golden hour each evening. After all that, they'll make for Es Paradis or Eden, which are just two of the legendary clubs in this nightlife mecca.
Santa Eularia des Riu
Pros
Loads of culture
Great for families
Markets
Cons
Lots of hotel development
A bit boring at night
Santa Eularia des Riu does well to slow the pace of life and calm the hedonism of Ibiza. It's a more family-orientated resort, with a long history and stacks of heritage. Just look up and you'll spy out the glistening white bulwarks of the Puig de Missa – a onetime mosque, now a fortified basilica. There are lovely municipal buildings that look like something out of a Spaghetti Western, fronting chilled plazas filled with cafes, all eventually meeting at a promenade that has a clean beach with shallow swimming. More than anything, Santa Eularia des Riu is known for its calendar of cultural events, which include the Easter processions and regular 'Hippy Markets'.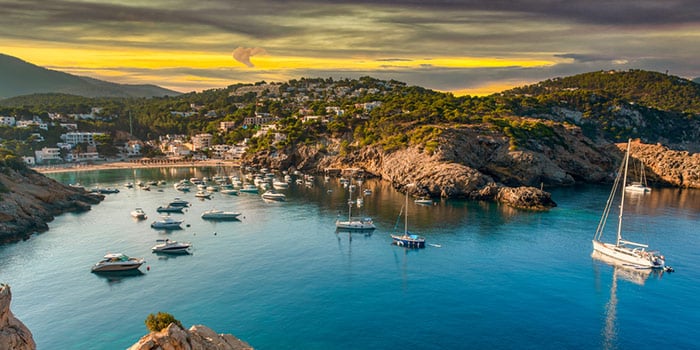 Sant Josep
Pros
Lots of outdoors adventure
Stunning surrounding coastline
Cheaper than Ibiza Town
Cons
Can be a little too quiet
You'll need a car to get around
Roughly midway between Ibiza Town and San Antonio in the depths of the southwestern side of Ibiza, Sant Josep is the destination for lovers of wild nature. It's a small place with a smattering of whitewashed townhouses and a charming little church. But the real joys are on the doorstep. You can explore the cliff-backed coast of Es Cubells and the pristine lagoons of Platges de Comte. You can go to witness the vast Mediterranean tapeweed meadows of the nearby coast. You can watch the sunset behind the craggy isles of Es Vedràs out at sea.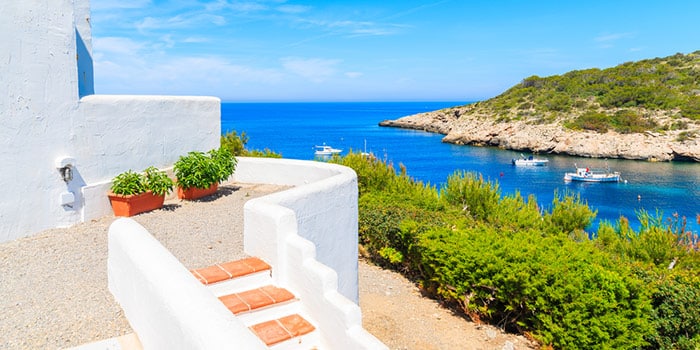 Portinatx
Pros
Quiet and romantic
Great for couples
Excellent snorkeling spots
Cons
Far from the big clubs
Quite far from the airport
Peace and solitude reign supreme on the north shore of Ibiza. That's where you'll find sleepy Portinatx, an old fishing village with an air of rusticity about it. Nowhere near as developed as its compadres further south, the resort area is very popular with couples on an Ibiza honeymoon. There are also lots of family-sized villas in the surrounding hills. The beaches are the piece de resistance. They're protected by high cliffs and boast some of the best snorkeling on the island.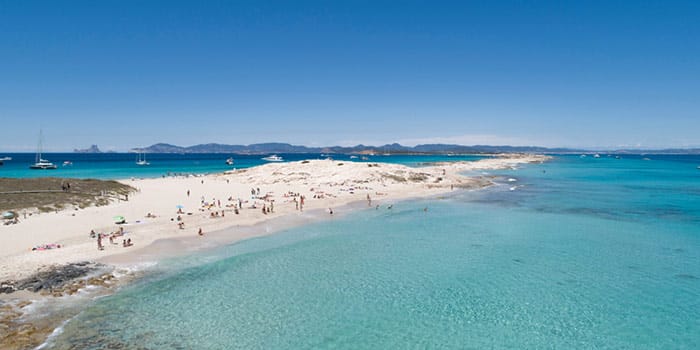 Formentera
Pros
Fantastic beaches
Relaxed vibes
Hippy feel
Cons
It's not on Ibiza – you'll need to catch a ferry
Day tripper crowds that come across from Ibiza Town
Okay, so we're cheating a little putting Formentera on this list of the top Airbnbs areas in Ibiza. Why? Well…it's not really in Ibiza at all. It's a whole separate island, split off about five miles to the south. Still, Ibiza Town is the main ferry port for getting there, and there's something special about its beaches. Some say they are the finest in all of Spain. Pearly white and jaw-dropping, they hit a zenith with the Caribbean-like Illetes Beach, but also come in the form of rugged snorkeling grottoes. Head in for a laid-back escape that's all about enjoying the Med.
Best Airbnbs in Ibiza
Best Airbnb apartment in Ibiza
Loft With Amazing Sea View
This loft on the edge of Ibiza Town offers just the sort of thing most travelers pine after from the White Isle. There's a free-flowing interior with a boho kitchen that rolls into a half outdoor space where a hammock swings in the coast breezes. Then you see that rooftop terrace, with its sweeping views of the nearby beaches and Formentera island in the distance.
Best Airbnb house in Ibiza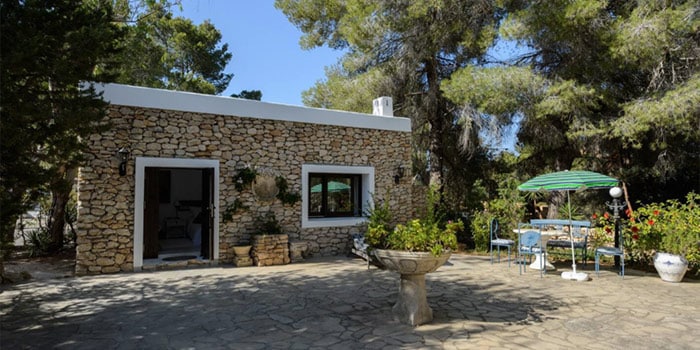 Stunning Studio Set in Tranquil Gardens
Retreat to the pine-scented countryside between Sant Josep and San Antonio by picking this self-contained guesthouse. It oozes traditional Balearic style, what with whitewashed roofs and rough-stone walls. Inside, it's all chic modernism – there's a stylish double and a small kitchenette. Outside, you can laze in a garden filled with palms and ferns and pines.
Best Airbnb for families in Ibiza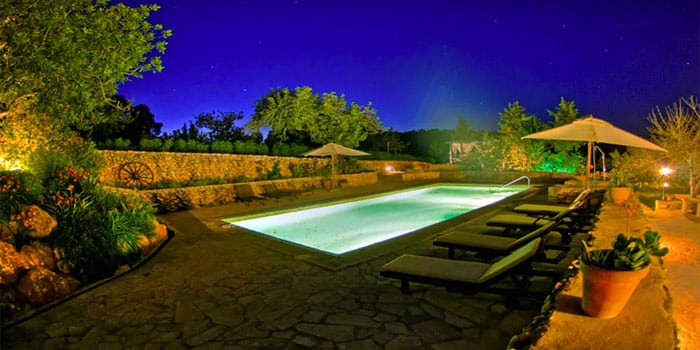 Casa Calma
Families should look no further than the fantastic array of deluxe holiday villas that dot the inland parts of Ibiza. Casa Calma is a prime example. It'll catch the eye with its big private pool and tiled sun terraces outdoors. Inside, you get large communal sitting areas with rustic fireplaces, big double bedrooms with exposed-beam ceilings, and several ensuite sleeping spaces.
Best Airbnb for large groups in Ibiza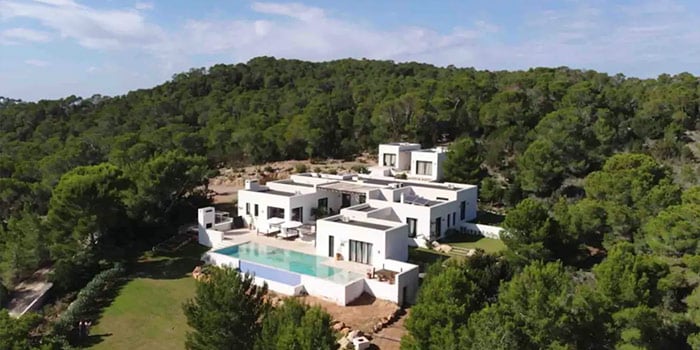 Villa Monte
Wow. Prepare to be stunned by this simply glorious villa property. It can sleep up to 14 guests across seven bedrooms and has an exquisite location amid the forested hills near Sant Josep. Highlights include a sprawling infinity pool and a large outdoor dining area with views across to the hazy mountains. To really crank up the luxury level, think about booking a private chef to come and cook for you and your travel crew!
Best Airbnb for budget stays in Ibiza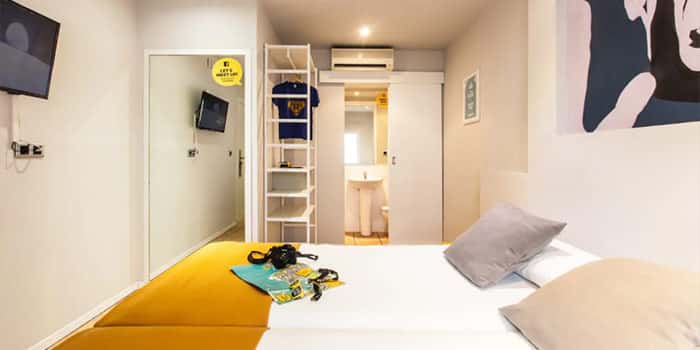 Ryans Pocket
If you're a little short on euros and want to save as much as you can for entrance to Amnesia (tickets can be 100 EUR each, mind you), a stay in Ryans Pocket hostel might be a good choice. This private room listing gets you a double in the hostel that's real close to the Dalt Vila old area of Ibiza Town. The stay includes free WiFi and air conditioning.
Is Airbnb cheaper than hotels in Ibiza?
Ibiza is a notoriously expensive destination – it's even listed in the world's top 10 priciest holiday spots! That's actually one of the reasons why Airbnb has proved so popular in recent years; offering good bang for your buck compared to traditional hotels. Yep, you'll often find that Airbnbs cost a little less per person, per night than resorts on the White Isle. It's also possible to save quite a bit by booking larger villas and flats and then sharing the cost with everyone in your travel crew.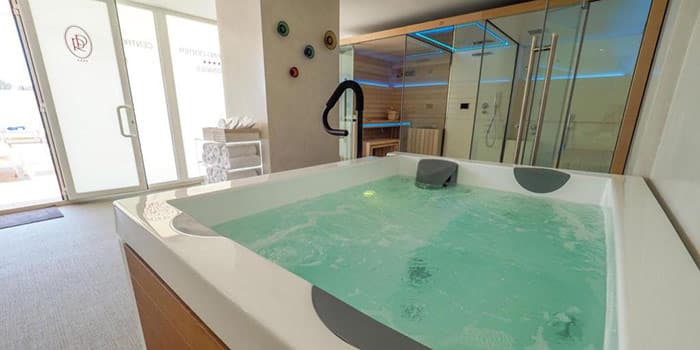 The downside is that you won't have the same service in an Airbnb as in a hotel. There's rarely on-demand room service, no dedicated concierge, or the frills that come with many Ibiza resorts (think spas and on-site clubs). If that's what you want, consider booking into the Royal Plaza Hotel. It's on the city side of Ibiza Town, but has its own fitness center and great views of the Dalt Vila from the rooftop garden.
Oh, dreamy Ibiza. Pull on the party shoes and ready the beachwear – the famous White Isle of the Med is ready and waiting.
How useful was this post?
Click on a star to rate it!
Average rating / 5. Vote count: