Spelt Majorca and Mallorca, whichever way you spell it this island is the largest in the Balearics! Part of Spain, Majorca has been attracting package tourists for decades to its beautiful beaches, nightlife, and great weather, and although the beaches and nightlife are still a big draw for tourists, this island has a lot, lot more to discover, from old towns to beautiful villages, castles, cathedrals, winding mountain roads, and Roman and Moorish remains. Read on to discover what we recommend as the top 10 things to do in Majorca.
10. Cuevas del Drach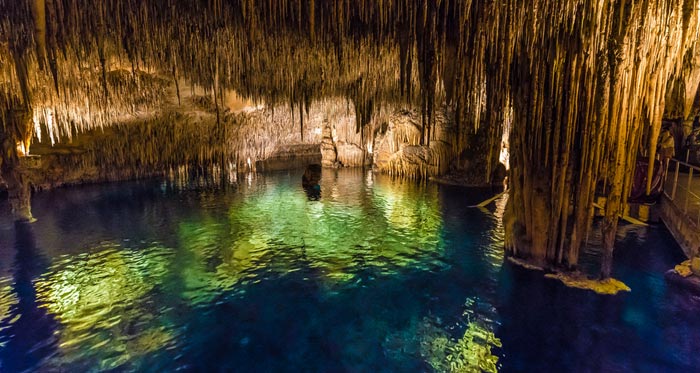 The Caves of Drach provide an opportunity to see Majorca from a different perspective: underground! One of the top Majorca attractions, there are four caves that span a total distance of about 4 kilometers. Visitors will only get to see a very small portion of this, but what really makes this attraction special is the underground lake and the short boat ride to take you back out of the caves. The boats appear,illuminating the darkness of the caves, and there is a short live classical music performance. Quite a unique way to experience a cave!
9. Bellver Castle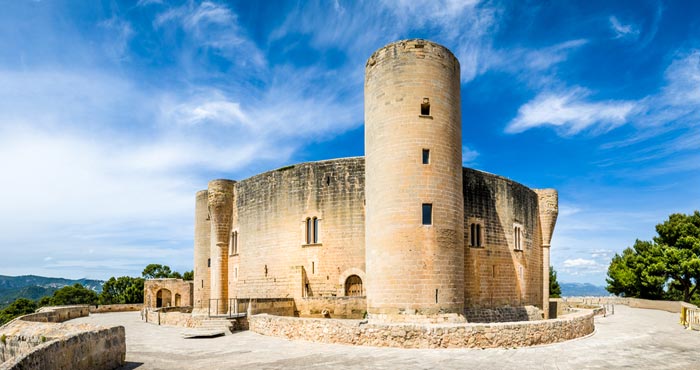 Whether you're young or old, there's something about castles that makes for a fascinating attraction! Bellver Castle is just outside the capital city, Palma, set on a hill. It is one of only a few circular castles in Europe and was built in the early 1300s for King James II of Majorca. Having been used as a royal residence it was a military prison from the 18th to 20th centuries while today it is home to the History Museum. This is also a great Majorca attraction for enjoying the views over the city.
8. Santuari de Sant Salvador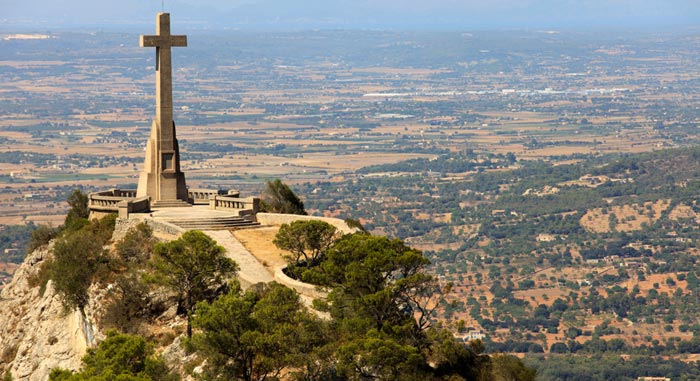 Majorca has a number of sanctuaries or monasteries, situated high up on hills with amazing views, and Sant Salvador is one of them. The first thing to mention is the winding road that gets you there – it may be a little scary for some, but the views as you climb are phenomenal. The second most important pilgrimage place on the island, after Santuari de Lluc, it's a calming place when there aren't too many other tourists visiting! Many will come here simply for the views, but the church itself is very nice, and the restaurant/café is a great place to sit and enjoy the views over a drink or a meal.
7. Puerto de Soller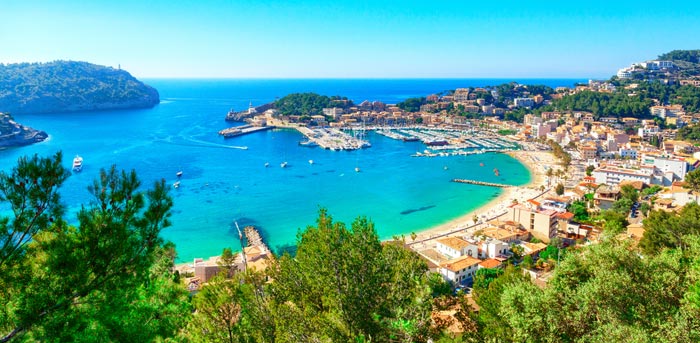 Don't confuse the town of Soller with the Port of Soller! The town is situated about 3 km inland from the coast and is linked to the port via a historic tramway, the Tranvia de Soller, that has been in operation since 1913. Taking the tram to the port is all part of the experience, and comes highly recommended. As for the Port of Soller, this is a lovely coastal village that's far from the crowds of some other destinations on the island. Wander around the port, and enjoy a meal in one of its restaurants.
6. Calo des Moro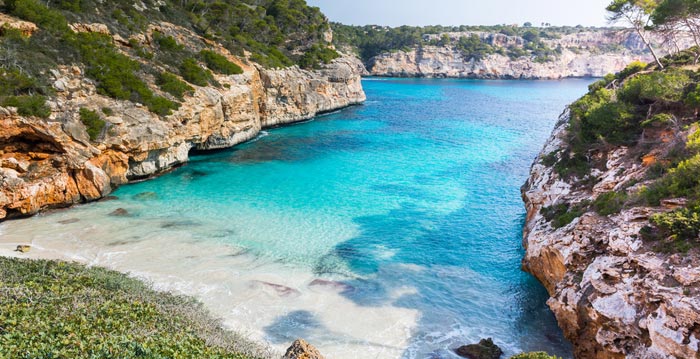 We can't have a list of the top things to do in Majorca without featuring a couple of beaches, but choosing which ones is difficult when there are so many! Calo des Moro stands out above the rest because it is stunningly beautiful. It's quite a hidden beach that takes a little work to get to, but once there it's worth it. Despite this, the beach will always be packed by mid-morning in the summer months because it's so beautiful and because it is rather small. The sheltered bay offers bright sand and gorgeous turquoise waters, but if you don't like crowds, enjoy it from above!
5. Playa de Muro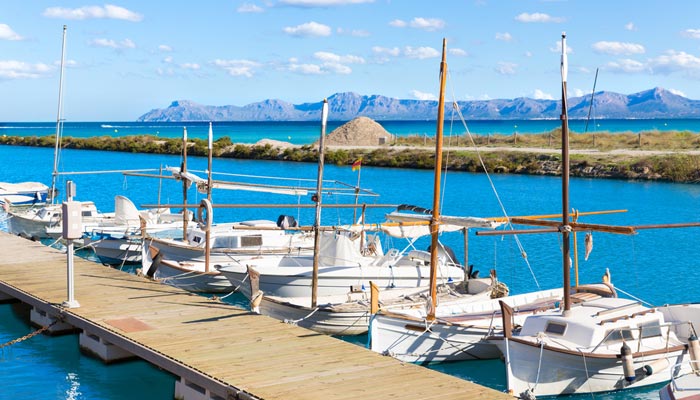 The second beach to feature on our list of top things to do in Majorca is Playa de Muro. We chose this one because it's a lovely beach and it's always relatively quiet, which is quite rare in the summer months on this island! This long beach has soft sand and crystal clear waters and is great for families with its lifeguards and ample umbrellas and sunbeds. You can watch the fish swimming underwater from the small pier off the beach.
4. Cap de Formentor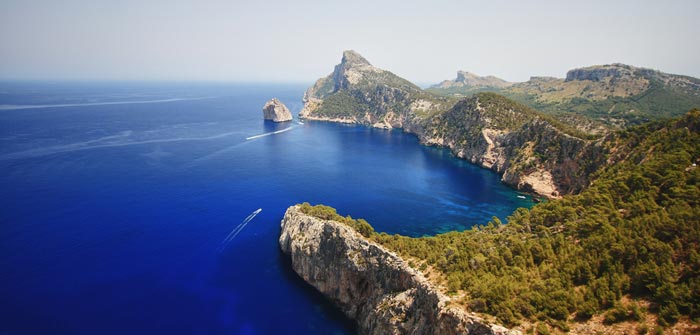 With its stunning natural beauty, a visit to Cap de Formentor is one of the top things to do in Majorca. At the eastern end of the Formentor peninsula, this headland is accessible by a road that winds its way up above the cliffs providing wonderful views along the way, and possibly even better views once you reach the end of the road where you will find Formentor Lighthouse.
3. Palma Cathedral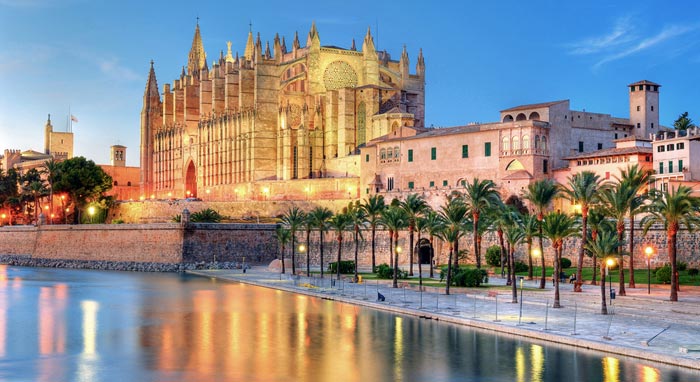 The Cathedral of Mallorca, officially known as the Cathedral of Santa Maria of Palma, is a stunning church that is quite possibly unlike one you've ever seen. The Catalan Gothic style has Northern European influences, while the light-colored exterior is reminiscent of Northern African architecture. Whatever the influence, the exterior is very ornate and the interior has numerous beautiful features including spectacular stained glass windows, and a very high central nave at 44 meters. One of Majorca's top historical landmarks, construction began in 1229 and was eventually completed in 1601. Make sure this is on your list of what to do in Majorca!
2. Alcudia Old Town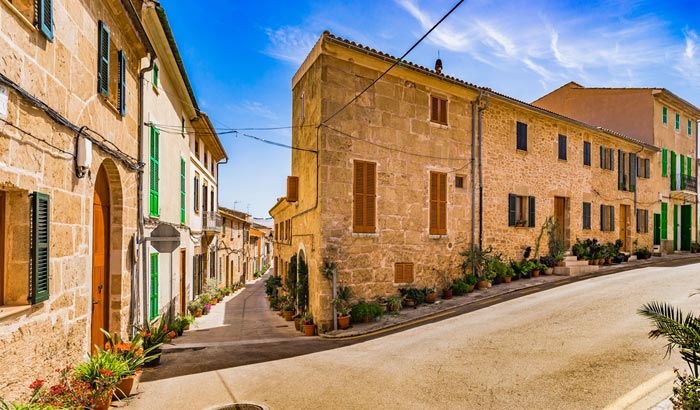 Alcudia is a nice town, but it's the Old Town that attracts visitors from all over the island for its atmospheric streets, history, and great little restaurants. Alcudia Old Town date back to around the year 900 when Arabs arrived and founded the town. Today it is surrounded by 14th century medieval walls, and you may also come across houses dating right back to the 13th century. If you visit this Majorca attraction on a Sunday or Thursday, be sure to wander around the market, and if you venture just outside the old town walls you'll see the remains of a Roman town.
1. Serra de Tramuntana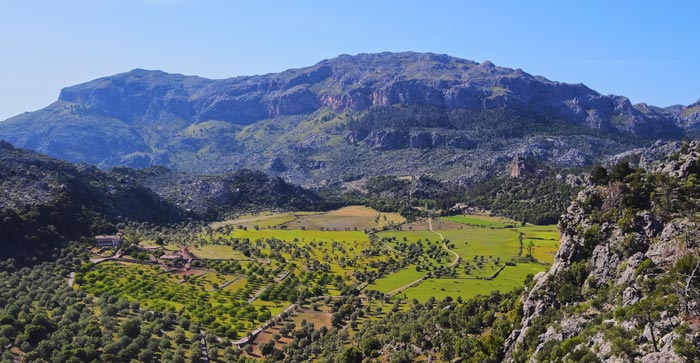 With so many things to do in Majorca you may be surprised to hear that a mountain range is one of the island's top attractions, but once you see this mountain range and the beautiful scenery around it, you'll understand why! A UNESCO World Heritage Site since 2011, the mountains can be traversed by car, traveling over sometimes narrow, winding roads, passing through small towns and past scenic bars and viewpoints galore. If you like scenery, you will love the Serra de Tramuntana.