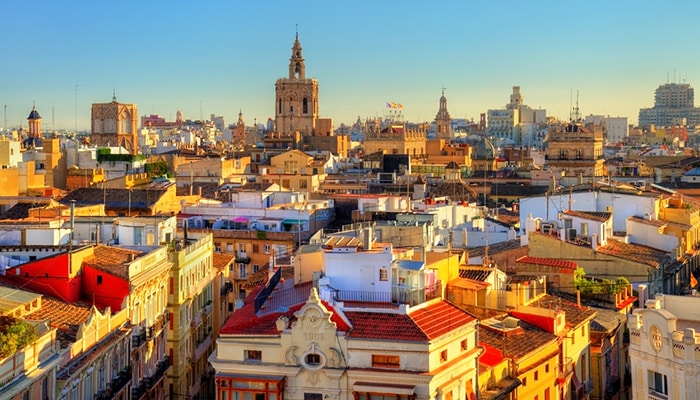 The journey from Madrid to Valencia takes you straight across the heartlands of western Spain. Between dusty sierras and the lands where one Don Quixote used to roam, it could be a 190-mile, multi-day odyssey filled with flamenco dances and tastes of Manchego cheese. Or, you could smash it in less than 1.5 hours, which is what a lot of travelers will do in their pining for the sun-splashed sands of the wonderful Costa del Azahar and the orange-scented hills of Valencia Province.
Whatever sort of trip you're after, be sure to read this guide for info on all the different ways to travel, ranging from high-speed trains to bargain buses.
Madrid to Valencia by high-speed train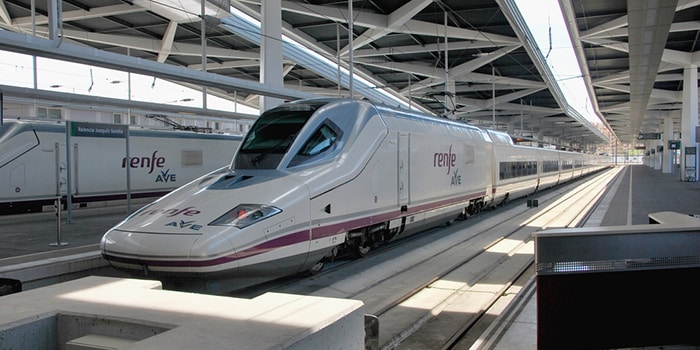 Time – 1.5 hours
Price – Around $25+
Comfort – 5/5
You'll get to ride one of the super-fast Renfe AVE trains on the tracks between the Spanish capital and the Mudejar spires of Valencia near the coast. That's how the locomotives manage to complete the trip in a mere 1.5 hours, elevating it to by far the fastest mode of transport on this list. In addition to being quick, it's also a downright comfy way to travel, what with AVE Preferente class for the jet setters – think loads of legroom and leather seats – and the standard AVE Turista – with its in-seat plugs and wide-view windows – up for grabs.
The high-speed AVE train is a fantastic way to travel, not just for its speed but also for the awesome views.
The fun of going by rail begins before you even board, thanks to the enthralling Madrid Atocha station. Inside, you'll find blooming botanical gardens, high palm trees, and even a turtle sanctuary! From there, you weave through the province of La Mancha, between highland plains peppered with olive groves and sun-scorched fields. Past Cuenca, the landscapes get lusher and more deserted, with pine forests and undulating valleys galore. As you near the Mediterranean Sea, you'll wiggle through remote sierras where only the outlines of whitewashed pueblos mark the horizon. It's pretty cool stuff.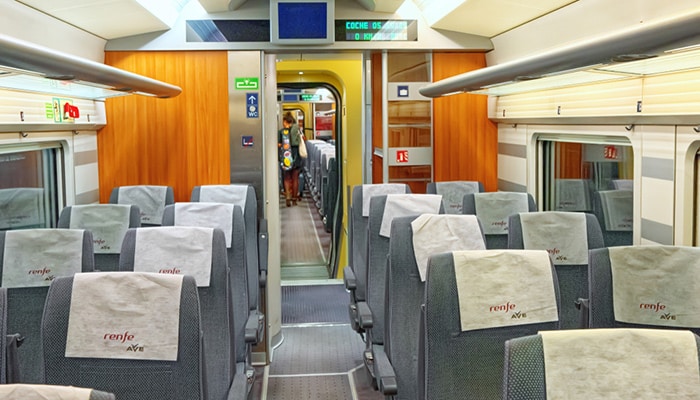 If we had to pick a downside to the train, it would probably be the cost of the trip. Tickets can be had for something like $25 per person, but that's only when you go hunting for reservations long in advance with a service like 12Go.co. Costs can soar when you buy closer to your date of travel, often to more than triple that. Also be aware that AVE trains arrive at Valencia's Estacion Joaquin Sorolla, which is further south of the historic centre of the town, at least 20 minutes' walk from the main marketplace.
Madrid to Valencia by regional train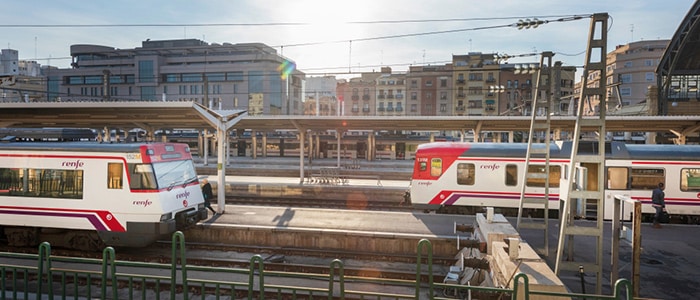 Time – 6-7 hours
Price – $30+
Comfort – 3/5
If you find that all the low-cost fares on the high-speed trains have sold out but you're determined to experience Spain by rail, the regional services could be your saviour. They don't offer the same zippy connection down to Valencia from Madrid – travel times are actually closer to seven hours! However, they are still an immersive and fun way to move through Castile-La Mancha and the sierras to the coast. Just expect lots of stops along the way, and carriages that aren't anywhere near as comfy as the AVE alternatives, although the views are pretty darn stunning!
To book the regional trains, we'd recommend coming in advance. There's rarely the same explosion in prices as you approach the travel date as on the faster links, but it's always better to get that reservation to avoid having to queue at the station. You can expect average fares on this slower route to command costs of about $30 each way, per person. (Yep – that's more than the advance AVE fares, so these should only really be considered if there's no other option).
Madrid to Valencia by plane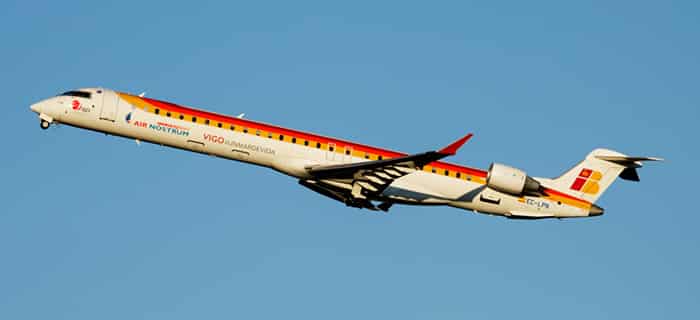 Time – Around 1 hour
Price – From $22
Comfort – 4/5
Yes, the flights from Madrid to Valencia only take 60 minutes in the air. However, don't go thinking that that makes them the runaway (no pun intended) fastest ticket from city to city. With the added time needed to get to Madrid-Barajas Adolfo Suárez Airport from the centre of the capital, check your bags, queue in departures, and then transfer to your hotel on the far side, you're actually looking at a total journey time that's over what the train can offer.
Planes will whisk you through the cloudless Spanish skies to the city of Valencia in just one hour.
But there's no denying that this is a good way to hop south-east to the sun-kissed lands of Valencia Province. There are loads of pros. For starters, it can be a real bargain. Tickets purchased well in advance on 12Go.co can sometimes sell for a wallet-friendly $22 per person (hello extra jug of sangria!). In addition to that, there are something like seven departures each day in the high-season summer months, which means you can choose to travel early morning, midday, or even late at night.
There are two main competitors running connections on the route. The most popular is probably Iberia. That's a premium flier (Spain's national flag carrier, no less), but you'll still have to fork out around $17 more for your checked baggage. The other option is to throw in with the budget model offered by Air Europa. They tend to be cheaper overall but don't have as many daily flights on the menu.
Madrid to Valencia by bus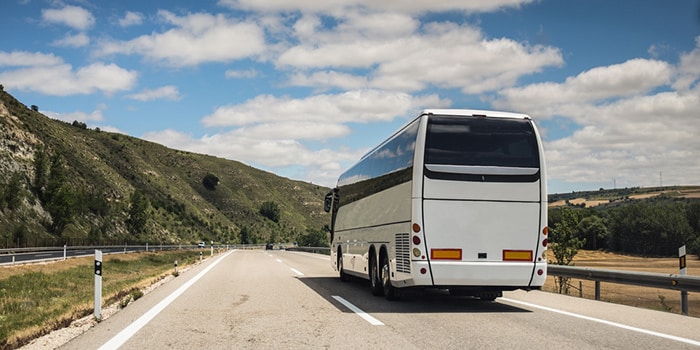 Time – 4-5 hours
Price – $20+
Comfort – 3/5
Buses promise to be something of an adventure. They'll take you on a five-hour jaunt across the central plateau of Spain, dropping into quaint villages topped by terracotta tiles and surrounded by olive groves as they go. They also offer a reliably affordable alternative to the trains, with tickets coming in at between $20-30 for most of the year.
There's likely to be a number of different operators on the route, but most will leave from the capital's Mendez Alvaro station. It's on the south side of the city, but is easy to reach on regular urban trains from Madrid Atocha. Conveniently, some services also link directly to the terminals at the Madrid-Barajas Adolfo Suárez International Airport. Arriving into Valencia, you're likely to be dropped at the main station, which sits close to the centre on the north side of the Turia Gardens.
Madrid to Valencia by car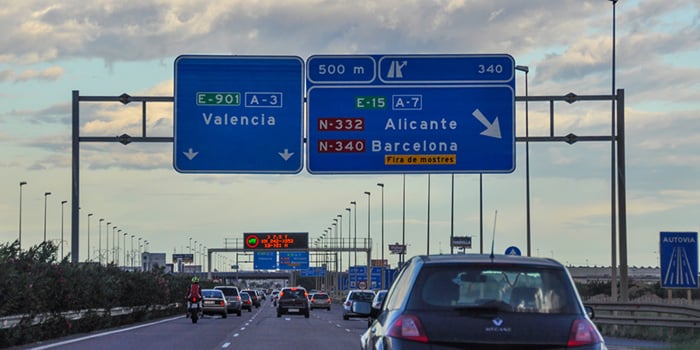 Time – 3.5 hours
Price – $140+
Comfort – 4/5
Renting a car can turn that trip from the Spanish capital down to the coast into a real adventure. It's probably not the best option if you're simply looking to go from A to B. However, if you want to discover things like the wild hinterlands of La Mancha, the mountains of the remote Serrania de Cuenca, and the natural bathing pools and waterfalls of the Chera-Sot park (all awesome), this is the perfect choice.
You can do the whole drive down the E-901 in as little as 3h30. But to make an odyssey of it, we'd say three or four days is needed. Thankfully RentalCars.com can help you pre-book a bargain deal, which could be priced at a wallet-friendly $140 for a full three days in the popular summer season. Also be ready to pay a little extra if you're traveling in one direction (from Madrid to Valencia but not back again).
---
There's just 190 miles between the dress-spinning flamenco bars of Madrid and the Moorish-infused towers of Valencia. Check this guide to see how you can cross that by car, rail, bus, or even plane. See you in the paella kitchens!
---
Madrid to Valencia FAQ
What is the cheapest way to get from Madrid to Valencia?
Buses are the way to go from Madrid to Valencia if you're eager to save some cash. They have tickets that start around the $20 mark. To get the top deals, we'd book early, but also check 12Go.co to compare the price of a bus (which takes up to five hours) with the price of a train (which takes just 1.6 hours) – sometimes they are similar.
What is the fastest way to get from Madrid to Valencia?
Get ready to experience one of Spain's super-quick AVE trains on the route from Madrid to Valencia. Those can hit whopping speeds of 300 kph, meaning they'll whisk you to where you're looking to go in less than 1.6 hours on occasion.
What is the best way to travel from Madrid to Valencia?
For us, it's got to be the high-speed train. Whizzing from metropolis to coast in as little as 1.6 hours, they are the fastest way to travel to Valencia, but they are also super comfy, offer some great views of the Spanish countryside, and can even be decent bargains when you book well in advance using 12Go.co.
How much is a train ticket from Madrid to Valencia?
That all depends what train you want to travel on, and how far in advance you book. To give an idea, you're looking at about $25 for the very cheapest seats on the high-speed Renfe AVE trains, but will have to go a-looking on 12Go.co at least 60 days prior to travel to get them. For regional trains that are much slower, prices hover around the $30 mark, but they will rarely get uber expensive.
How long is the train ride from Madrid to Valencia?
Thanks to the bullet-like AVE locomotives that are now on offer on the route from Madrid to Valencia, you're looking at average travel times in the region of just 1.6 hours. Slower regional trains aren't as zippy as that – they take anything up to seven hours!
Is there a high-speed train from Madrid to Valencia?
Yes, and it's one of the best ways to move from city to city for sure. Head over to 12Go.co today and search for travel on your dates. You're looking for the 1.6-hour services on the Renfe AVE trains. They hit velocities of 190 mph on the line, so there's hardly a speedier ticket to the Spanish coast.
How useful was this post?
Click on a star to rate it!
Average rating / 5. Vote count: