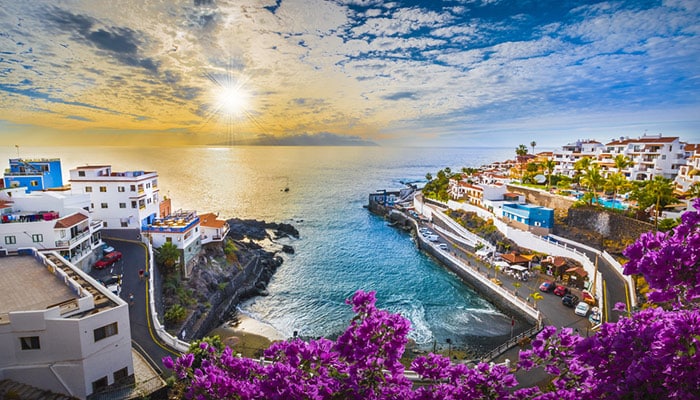 Millions upon millions of travelers are drawn to Tenerife each year. Some come simply for the guaranteed winter sun in December and January. Others are allured by the gorgeous, glinting, gold-sand beaches that string around Costa Adeje in the south. Then you get the partiers and the cocktail drinkers, who infuse Los Cristianos with all-night karaoke and dancing. Back from the coast is the more hidden hinterland of Tenerife. That's fast becoming an adventure mecca. Spiked by the highest mountain in Spain – monstrous Pico del Teide – it's a rugged land of mossy laurel forests, magma-carved plateaus and whitewashed Canarian villages. And that's not even mentioning the black-sand bays and surf beaches further north.
If you're joining the crowds of holidaymakers in this loveable corner of Spain this year, you might want to consider heading for an Airbnb instead of a conventional hotel. You'll be able to get private pads with self-catering facilities and living rooms, more seclusion than classic resorts, and even cheaper rates. Tempted? This guide has all the info you need to book, including neighbourhood intros and tips on the hottest properties the island has to offer.
In this Airbnb guide to Tenerife: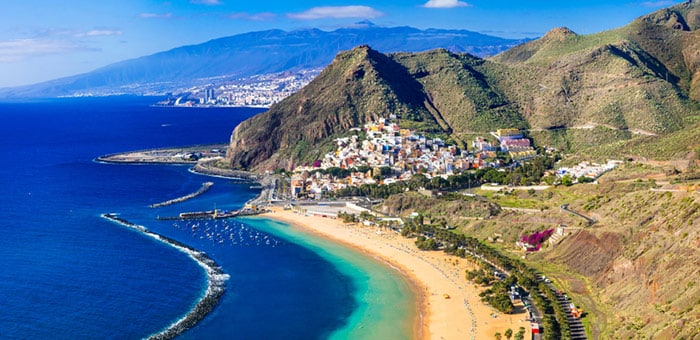 Is Airbnb legal in Tenerife?
There's been an ongoing battle regarding the legality of Airbnb in Tenerife for some years now. Local authorities have attempted to pass legislation that would totally outlaw short-term lets on the island. But there's also been pushback from owners and certain sectors of the tourist industry. The result has been a tightening of the licensing procedures and stronger checks on properties, effectively cutting the number of listings available via Airbnb.
Although fines and repercussions for not being properly registered are all the responsibility of the host, not the traveler (that's you), it might be a good idea to check that everything's in order before you book. You can do that using the contact host feature on any individual property page.
Where should I stay in Tenerife Airbnb?
The 2,000 square kilometres of Tenerife hosts some wonderful spots. Sun seekers are likely to be familiar with the uber-popular beaches in the south, where perennial resorts like Los Cristianos (1) and Costa Adeje (2) make their home. Up north, meanwhile, the buzzing capital of Santa Cruz (3) de Tenerife has markets and museums and more. El Medáno (4) has made its name as a watersports hub on the east coast. Then you have the rustic, remote and beautiful mountain villages of Garachico (5) and Taganana (6) – perfect for seeing Tenerife's more authentic side.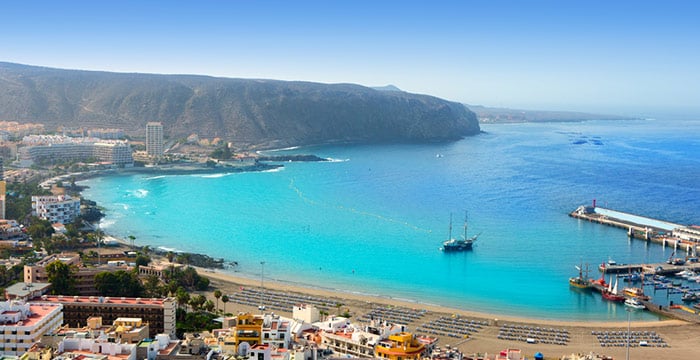 Los Cristianos
Pros
Great for families
Watersports abound
Sandy beaches
Cons
Not too many Airbnbs because hotels are more popular around here
Super busy
Thanks to its long runs of sandy beaches and crystal-clear Atlantic waters, the area of Los Cristianos has risen to become perhaps the most popular tourist destination on all of Tenerife. It's chock-a-block full of tour providers and family restaurants, so get ready for mornings of jet skiing and banana boat rides, followed by long lunches of Canarian tapas. Hotel resorts dominate the town, but there are also a few Airbnb rentals in the form of villas and condos in the vicinity.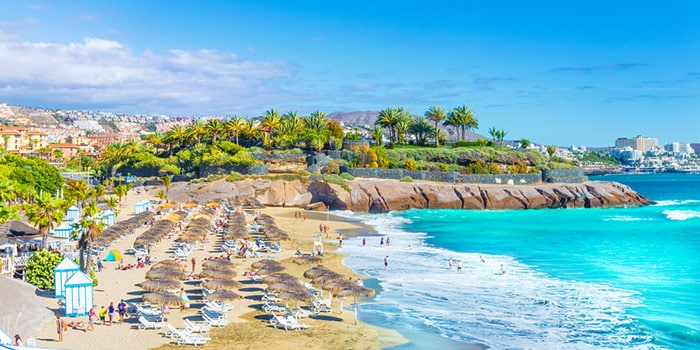 Costa Adeje
Pros
Very stylish
Lovely sand beaches
Luxurious restaurants and bars
Cons
Quite cliquey
Can be expensive
Costa Adeje is almost the same as its near neighbour of Los Cristianos, only it comes with a twist of the A-lister about. Yep, instead of welcoming family eateries, this resort boasts sleek cocktail bars that gaze across the Atlantic and get bustling with beautiful people wearing their Sunday best when the sun sets. The managed beaches in the area are some of the finest on the island – check out Playa del Duque and cinnamon-coloured Playa de Fañabé. In the surrounding hills, you can look for golf courses and luxury Airbnbs with private swimming pools.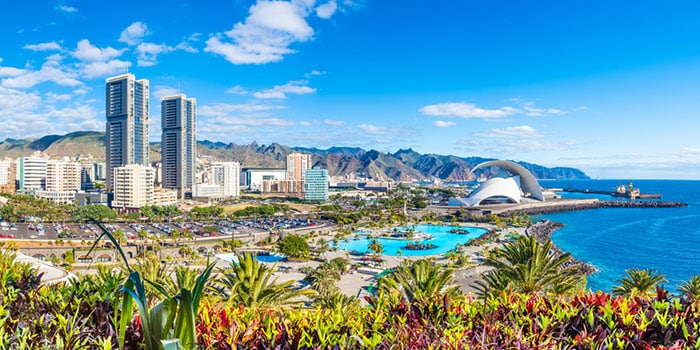 Santa Cruz de Tenerife
Pros
You'll get a feel for the more lived-in Tenerife
Fantastic shopping
Culture and history museums
Cons
Not very good urban beaches
Very busy – this is the capital, after all!
Locals call the sprawling, gritty port capital of their island simply Santa Cruz for short. With the sun-and-sea holidaymakers all in the south, it's a town that thrives on its authentic Canarian roots and modern energy. Rows of multicoloured houses cascade down from the dusty sierras to meet a bubbling harbour where high-rise condo blocks keep watch over the cutting-edge architecture of the UFO-like Auditorio de Tenerife. History museums mingle with tapas cantinas on the plazas, while cruise ships dot the ports and shoppers beep their credit cards down the bustling retail quarter of Calle del Castillo. It's fizzing with life.