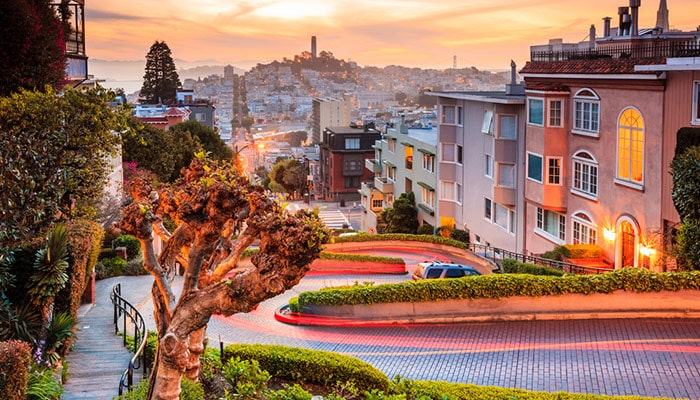 The Paris of the West, the home of the Golden Gate, San Francisco is the epitome of liberal, creative America. It straddles the huge Bay Area across headlands and inlets and some lovely Californian coastline to offer a city of hills that's washed by the salt breezes of the Pacific Ocean. Its patchwork of areas rolls through grand and handsome Nob Hill to the sprawling Chinatown, showcasing a multicultural city forged from the great East-West migrations, the railroad, and the gold rush. Whether you come to tour the haunting interiors of Alcatraz, taste your way through the Napa Valley, sample clam chowders on Fisherman's Wharf, or simply hop the hipster bars with the locals, this enthralling metropolis promises to be something special!
There are more Airbnbs in San Francisco than you can shake your surfboard at. Everything from private apartments amid the Victorian rowhouses of the old center to wave-bashed cottages by Ocean Beach are in the mix. This guide has the info you should need to pinpoint the best area and even the best individual Airbnb in town. Ready? Let's go…
In this Airbnb guide to San Francisco: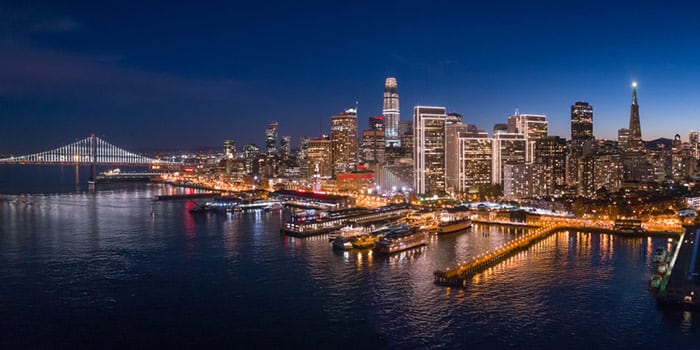 Is Airbnb legal in San Francisco?
San Francisco was where it all started for Airbnb, when original founders Brian Chesky and Joe Gebbia offered an inflatable bed for rent in their lounge back in 2007. The rest is history, although lots has changed since then. These days, local authorities require that all hosts register. Places can only be let out by permanent San Fran residents. And there's a strict 90-day rental limit, meaning properties can only be used as short-term lets for three months in any year period. None of that should change the way you use Airbnb as a traveler, but it might be worth double checking that your host is registered before booking, just for peace of mind.
Where should I stay in San Francisco Airbnb?
Fisherman's Wharf (1) is one of the headline acts of San Francisco, boasting famous chowder shacks, oodles of shopping, and a location right on the bay. Chinatown (2) is equally as atmospheric, but also brings sizzling East Asian cooking into the mix. Then you've got the gritty and edgy quarter of Mission (3), which comes steeped in history. The Castro (4) and Haight-Ashbury (5) are close to each other. The first is known for its LGBTQ culture. The latter is known as the starting place of the Summer of Love back in the 60s. Grander Airbnbs in luxurious mansions can be had amid the streets of Pacific Heights (6). Then there are the out-of-town coast dwellings of Ocean Beach (7) to the west.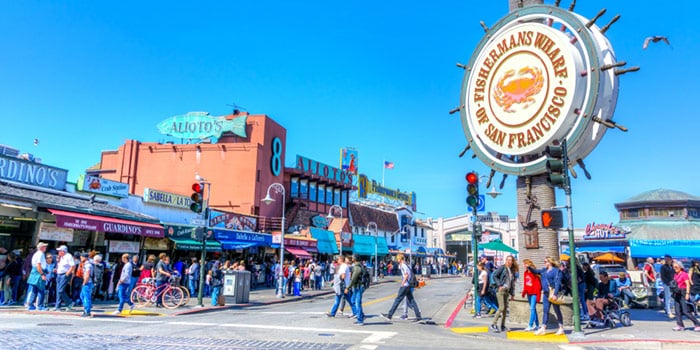 Fisherman's Wharf
Pros
Bursting with attractions
Tasty seafood
Really vibrant and lively
Cons
It will be hard to find an Airbnb in this area
Gets very busy in the summer months
The most enticing part of the Embarcadero quays that edge the Financial District of Downtown San Francisco, Fisherman's Wharf is probably the premier tourist draw in the heart of the city. This is the home of the famous Pier 39 shopping walk. Go there to spy out Californian sealions sunning themselves on the water's edge, watch kitschy street performances, and taste the best seafood the town can muster. The views are also spectacular, what with Alcatraz Island, the Golden Gate Bridge, and Angel Island State Park in the distance.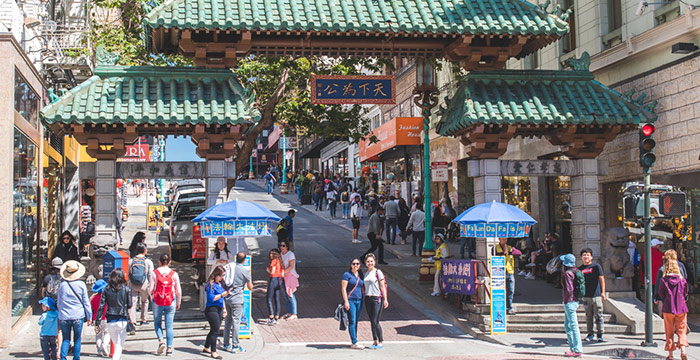 Chinatown
Pros
Enthralling Chinese character
Fantastic East Asian food
Lots of history
Cons
Gets busy!
Can be tricky to find your way around
Chinatown in San Francisco is often hailed as the largest of its kind in all of North America. Built in the wake of the 1849 Gold Rush and the railroad boom, it's a ramshackle area that's steeped in history, covering a whopping 24 blocks of the downtown. Today, it's filled with life and energy. Head down Grant Avenue on Chinese New Year and there are dancing dragon shows and sprawling markets. All other times of the year, you'll find tasty Canton kitchens and gilded Taoist temples scented with incense.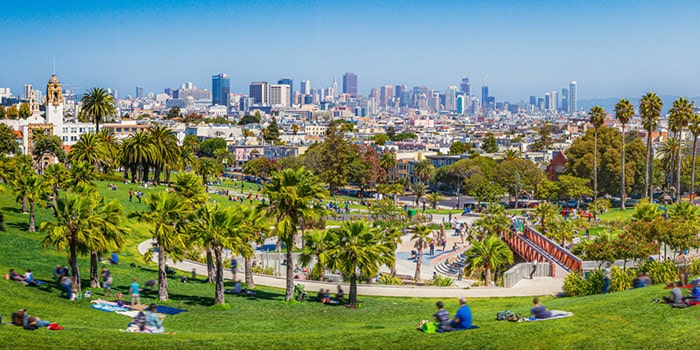 Mission
Pros
Full of character
Gorgeous historical buildings
Cool dining and drinking options
Cons
Not the safest area in town
A little rundown for some
Named for the charming Mission Dolores (now the oldest surviving structure in San Fran as a whole!), this is where the city goes full bohemian. Gritty and colorful, the blocks of Mission roll between the 101 Highway and The Castro. Some are scrawled with edgy politico murals. Others are awash with beatnik coffee joints. Mexicana taco houses loom up against mixology-led cocktail bars in this area of the city, which should give just a little taste of how eclectic it is. Some parts of Mission have a bad rep for crime, which is the major downside.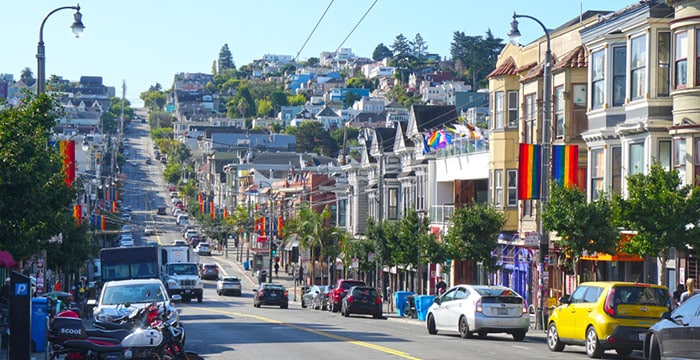 The Castro
Pros
LGBTQ friendly
Close to much of the rest of the city
Interesting modern history sights
Cons
Sometimes busy and loud
It's not got loads of Airbnb stays
The Castro has been the epicenter of San Francisco's LGBTQ community since the middle of the 20th century. In fact, the Summer of Love, and the political movements of the 1970s led by Harvey Milk, saw this part of town become something of an engine room for gay rights in the USA. These days, that's all continued on thanks to an abundance of rainbow flag-strewn bars and hallowed squares like Harvey Milk Plaza. It's a fun and flamboyant place to base yourself, steeped in modern history and close to most of the major sights.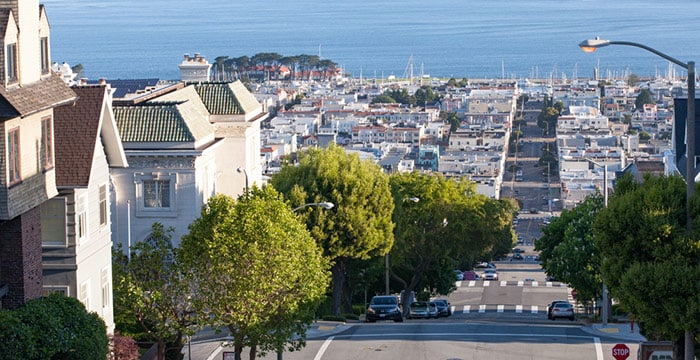 Pacific Heights
Pros
Luxury
Great views
Refined dining and drinking
Cons
Super-duper expensive
Very exclusive
Perched on a plinth of a hill above the San Francisco Bay, Pacific Heights is known for its grand mansions and beautiful views. If you're lucky enough to be able to afford a rental here (yep – they don't come cheap!), you can look forward to gazing straight from your bed to the Golden Gate Bridge and Alcatraz Island below. The quarter has been named the priciest postcode in the USA in previous years and it shows. The steep streets are lined with the homes of tech CEOs and stunning Queen Anne-style pads loom from between the sidewalk pines.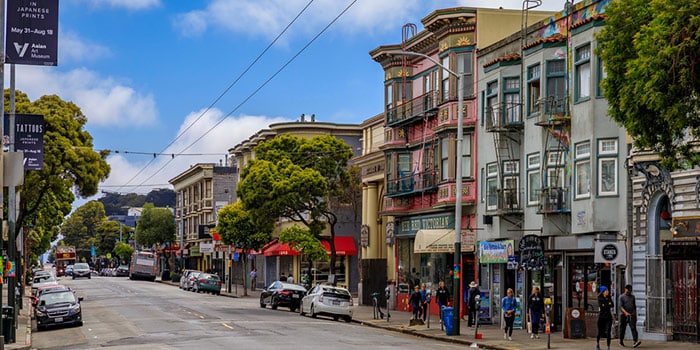 Haight-Ashbury
Pros
Counterculture history
See the homes of old rockers
Pretty street scenes
Cons
Not too close to San Fran's major tourist spots
It's small, so not loads of Airbnbs
Jimi Hendrix and Janis Joplin are just two of the famous onetime inhabitants of Haight-Ashbury. They came in the late 60s with thousands of others, drawn by the burgeoning Summer of Love. Yep, this small set of blocks to the east of the San Francisco Botanical Garden was the incubator of the West Coast counterculture movement. There was a time when LSD was sold in the local shops and the streets were filled with hippies. Lots has changed, but you can still get a feel for the free-loving vibes.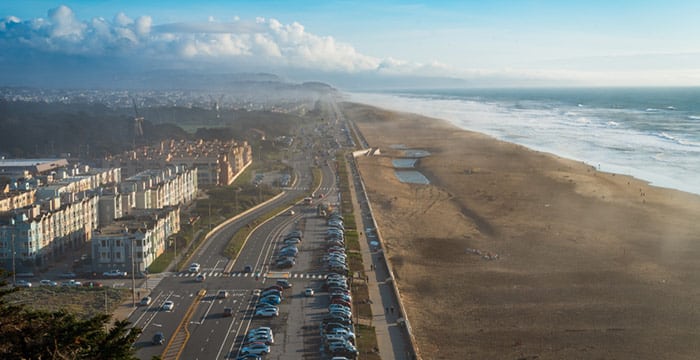 Ocean Beach
Pros
Fantastic sunsets
You can be right on the beach
Dramatic Californian coastline
Cons
You'll need to drive to see the major downtown sights
It's pricy
Head west over the hills from the heart of San Francisco and you'll soon come to the Pacific Ocean. It's a wild run of proper north-central Californian shoreline, with cinnamon-tinted sands, rows of low dunes, and some seriously roaring waves. Surfers will love it (only experts, though, because the currents here are super dangerous). But even if you don't come with the wetsuit in tow, this is the district to head to for sea-view pads with a place bathed in salt spray. The sunsets are amazing, too, while the major tourist sights are about 20 minutes' drive away.
Best Airbnbs in San Francisco
Best Airbnb apartment in San Francisco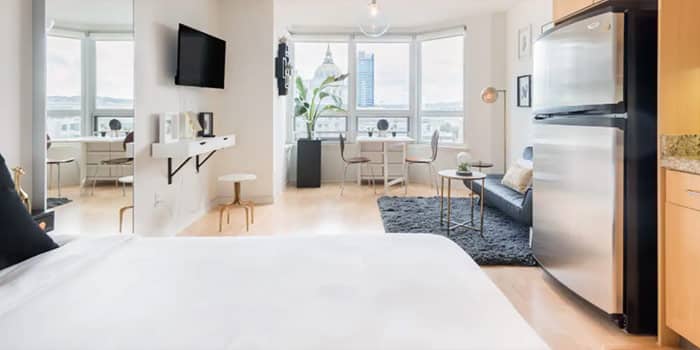 Civic Center Views from a Contemporary City Pad and Parking
White walls and bright interiors combine to make this Airbnb Plus a fresh and feel-good option for those looking for a simple studio apartment. It's well located, sandwiched between the boho areas of The Castro and the tourist hotspots of Fisherman's Wharf – both are around 10-15 minutes' drive away. Guests can enjoy a small lounge, a fitted kitchenette, and good views of the city.
Best Airbnb house in San Francisco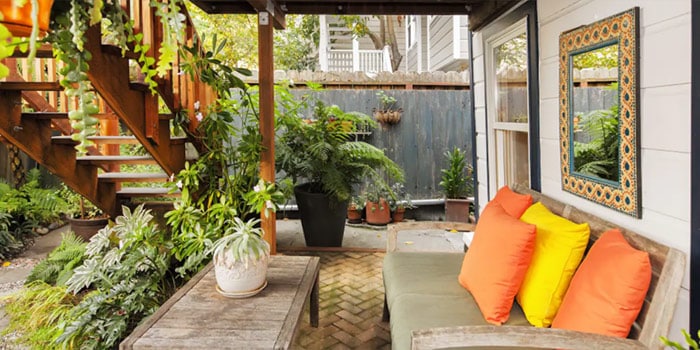 Mission Dolores Guesthouse with Attentive Details
A quirky and off-beat pad in the midst of the Mission District, this Airbnb Plus perfectly channels the bohemian vibes of this West Coast city. It's decorated with unique antiques and intriguing pieces of photography, has a fitted kitchen, and a bathroom with designer cosmetics as standard. It might be a standalone property, but it's only got space enough for two guests.
Best Airbnb for families in San Francisco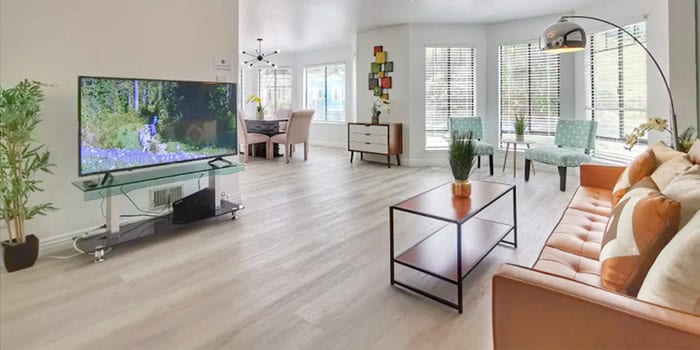 Modern 3B2B Upper Unit
With three bedrooms and two bathrooms, along with a bright and modern lounge space, and a separate kitchen with full cooker and hob, this Airbnb on the hills of Bayview could just be perfect for family groups. A few light rail stops from the front door and you could be amongst the hip cafes of Mission or the salt-sprayed seafood shacks of Fisherman's Wharf, too!
Best Airbnb for large groups in San Francisco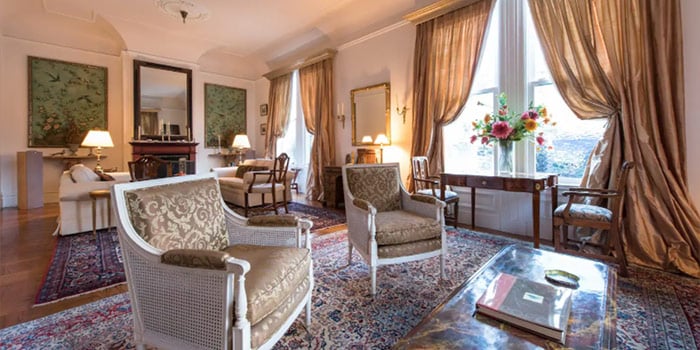 Grand 3-level Painted Lady Victorian With Parking
The charm of the old-school Victorian mansions of San Francisco is still alive and kicking in this glorious home near the artsy Fillmore Jazz District. It's gorgeous from the outside, but also stunning inside. There, the lounges and bedrooms are done in grand, regal furnishings, with velveteen drapes on the windows, and plush bedspreads in all the sleeping quarters. It's elegant stuff that can sleep up to 12 guests together.
Best Airbnb for romantic stays in San Francisco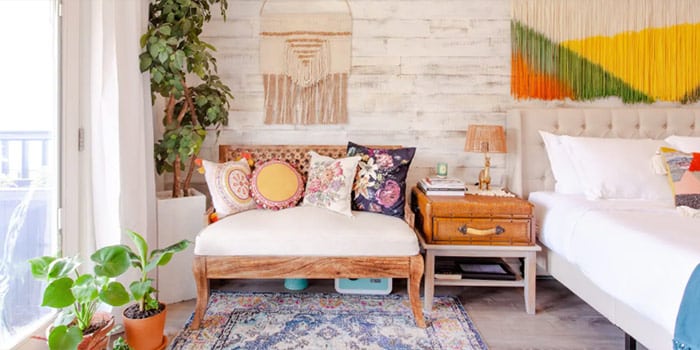 Watch the Sunset at a Boho-Chic Studio with Private Terrace
Just a few blocks back from the Cali coastline, on the ocean-facing slopes of the San Mateo Peninsula, this bijou cottage is a perfect escape for loved-up couples. There are cracking sunset views from the wooden deck outside. Then, you can retire to a shabby-chic lounge with upcycled furnishings and touches of charming artwork.
Is Airbnb cheaper than hotels in San Francisco?
One of the big pulls about Airbnbs in San Francisco is that they often offer more bang for your buck compared to a traditional hotel. That's especially true if you opt for a private room rental or go for something really large that lets you share the cost of the stay between everyone in your travel crew. Also remember that self-catering options will let you save money. SF isn't a cheap-eat city, so cooking up your own meals can be a real budget bolsterer.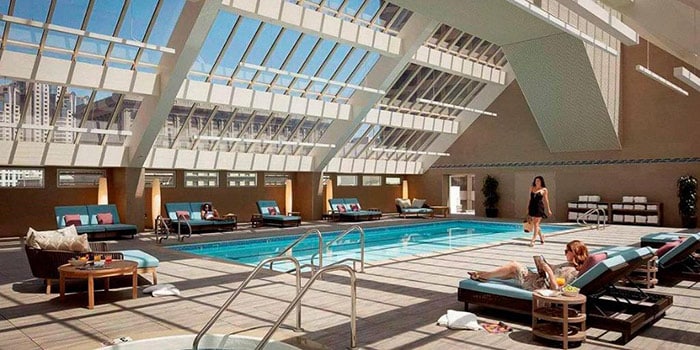 Of course, an Airbnb won't have the same sort of high service that you might be used to in a hotel. Check out somewhere like the Hotel Nikko San Francisco. It's a highly rated establishment close to the mainstay areas north of Mission. A striking architectural design, a large indoor pool, and a chic contemporary lobby lounge are also in the mix there.
Adventure to a fun-filled American metropolis to see the iconic jailhouse at Alcatraz, one of the world's largest Chinatowns, and some beautiful stretches of Californian shoreline, all with help from this guide to the Airbnbs in San Francisco.
How useful was this post?
Click on a star to rate it!
Average rating / 5. Vote count: