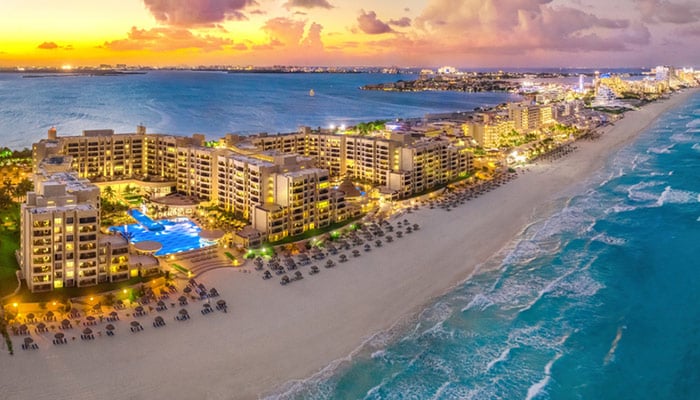 Rolling up the Mexican Caribbean coast in a show of glowing white beaches, breeze-swayed palm trees, and turquoise shore waters, Cancun is firmly established as one of the top vacation spots for US snowbirds. It offers a wealth of deluxe hotels, which spill down to manicured beaches, flaunt stunning infinity pools, and sleek spas. It also comes with a hedonistic nightlife, which gets positively wild when spring break swings around. Most visitors make for the R&R mecca of the Cancun Hotel Zone, but some will steer to Downtown Cancun, to find taco stands sizzling in cute parks and real Mexican culture. On top of that, the resort is the gateway to the enthralling Yucatan and Riviera Maya, where ancient temples like Chichen Itza stud the primeval jungles and mysterious sinkholes carve the earth.
If you're planning on joining the millions of travelers who come to Cancun each year, you might want to consider swapping out a pricy hotel for an Airbnb. These short-term stays not only offer good value for money; they also give extra square meterage, privacy, and style. This guide is a good starting point for that Cancun Airbnb search. It's got info on the best places to look for your pad and reveals a few hot tips on the top Airbnbs you can pick from right now.
In this Airbnb guide to Cancun: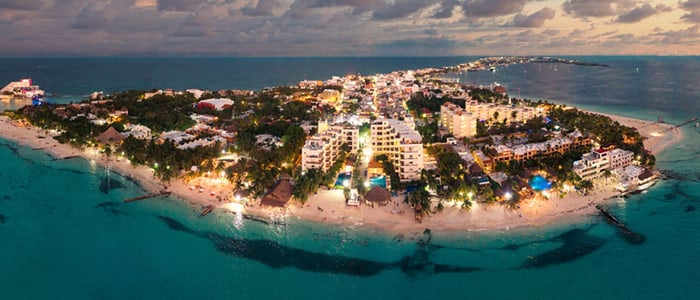 Is Airbnb legal in Cancun?
Yes – Airbnb is legal in Cancun. The platform works perfectly in this sun-splashed resort on the side of the Caribbean Sea. Hosts do have to register with the local authorities, and you might be asked to pay a small tourist tax when you check in. That's all. The main thing you'll have to think about is choosing the right beach-side pad in the Hotel Zone or scoring that charming Mexican casita in the midst of Downtown. So, let's get a-looking…
Where should I stay in Cancun Airbnb?
Deciding where to go in Cancun is a process you shouldn't rush. Whether your trip is a no-holes-barred bout of spring-break partying or an adventure to the corals of the Mesoamerican Reef can hinge on what part of town you settle in. It's no secret that most people look straight to the Hotel Zone (1), which arches south from the main city with its runs of powdery beaches, big resorts, and booming nightlife. The southern end of it is capped by El Rey (2), which is officially a Hotel Zone area, but has archaeological sites and emptier sands. Downtown (3) Cancun is for the city slickers who like café hopping but don't mind being away from the beach, while the port at Puerto Juarez (4) promises something relaxed, cheap, and without the crowds. It's also easy to break away to the small town of Puerto Morelos (5) on the Riviera Maya, which is known as a major snorkeling and diving hotspot. So too is Isla Mujeres (6) – Cancun's chilled compadre that sits five miles off the coast in the Caribbean Sea.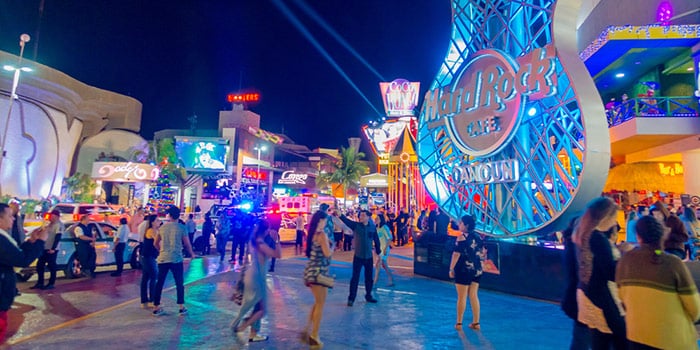 Hotel Zone (Zona Hotelera)
Pros
Gorgeous hotel resorts
Beautiful beaches
Nightlife areas
Cons
Extremely touristy – it's a purpose-built hotel area!
High demand for rooms in the high season
The Hotel Zone is, by far, the most popular place to stay in all of Cancun. Running for a whopping 14 miles from top to bottom, it bends in a 7 shape around the coast of the Yucatan, starting just south of the Cancun main town. The whole thing is one long mass of – just as its name implies – hotels. Most are pretty slick affairs, with huge pools, palm-studded gardens, and beachfront access. The Hotel Zone is so large that it includes a few sub-neighborhoods of its own. To get stuck into the pulsing nightlife of the city, you'll want to look to the north part known as Punta Cancun. For history and relaxing spa hotels, set your compass further to the south.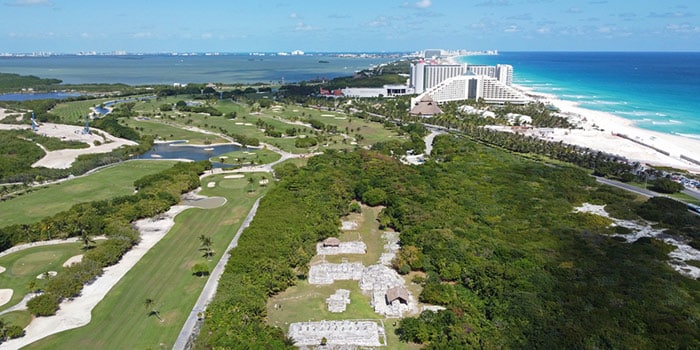 El Rey
Pros
A more relaxing part of the Hotel Zone
Spa hotels
A fascinating archaeological site
Cons
Quite far from Cancun town
Water can be rough
El Rey is the southernmost extension of the Cancun Hotel Zone. However, things slow down considerably when you manage to escape this far down the shoreline from bumping bars like Coco Bongo. So much so that the area has established itself as a hub for family hotels and eco resorts offering yoga and wellness packages. It's also got something for the history buffs, in the form of the ancient El Rey Archaeological Zone, where half-ruined Maya temples loom above nearby golf courses and beaches.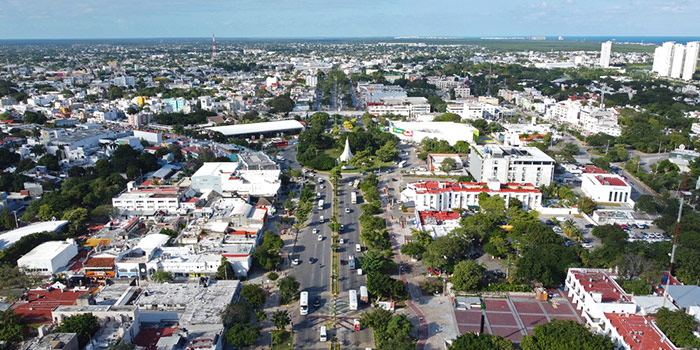 Downtown
Pros
Affordability
Loads of cafés and bars
Vibrant town atmosphere
Cons
You won't wake to the sight of the Caribbean Sea
Loud and filled with traffic
It's typically a straight shootout between Downtown and the Hotel Zone for most visitors to Cancun. The bonuses of coming here are many: It's cheaper, you get the vibe of a real, lived-in city, and there's loads of local eating on the doorstep. Sadly, munching habanero-filled Yucatan tacos comes at a price. You'll have to hitch a ride in a bus to get to the beaches and the area doesn't have that Caribbean vacation charm you get by the sea. It's great for nightlife, though, and there's a burgeoning digital nomad scene, so expect edgy cafés filled with laptop workers.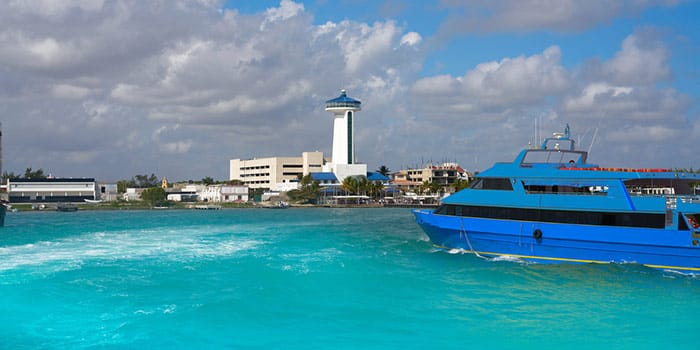 Puerto Juarez
Pros
It's cheap
It's quiet
Great for yachters and fishers
Cons
Beaches aren't that pretty
Waters can be rough
Puerto Juarez has been content to let the spotlight shift down to the Hotel Zone. Relaxed and easy-going, it's a lovely seaside community that now acts as the main ferry port to the Isla Mujeres just off the coast. There's nowhere near the same level of sprawling development you see elsewhere in Cancun, just a few tall condos and marina villas gazing over to the Caribbean. The beaches aren't as postcard-worthy and the waters aren't as calm as in other parts of town, but they're typically deserted. Prices also tend to be low in Airbnbs up in Puerto Juarez.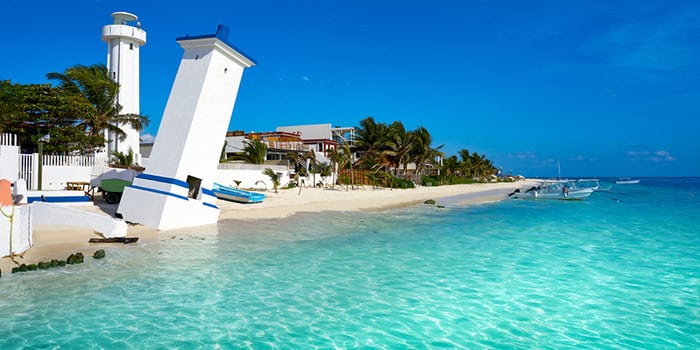 Puerto Morelos
Pros
The charms of a smaller coast town
Great snorkeling
Close to the airport
Cons
The beaches suffer from seaweed blooms
Not as many Airbnbs
Shh! Puerto Morelos is a secret. The relatively unknown little brother of Cancun lies along the shimmering coast of Quintana Roo state a little to the south. It's an easy trip to make from Cancun Airport, which is less than 20 minutes' drive away. Strangely, the place is famed in Mexico as the spot where the ancient Maya peoples invented chewing gum. That'll hardly effect your trip, which should mainly be about lazing on the largely untouched beaches and snorkeling in the coral gardens that fringe the great Mesoamerican Reef just offshore. It promises to be a more relaxed and authentic place to stay than the middle of Cancun itself.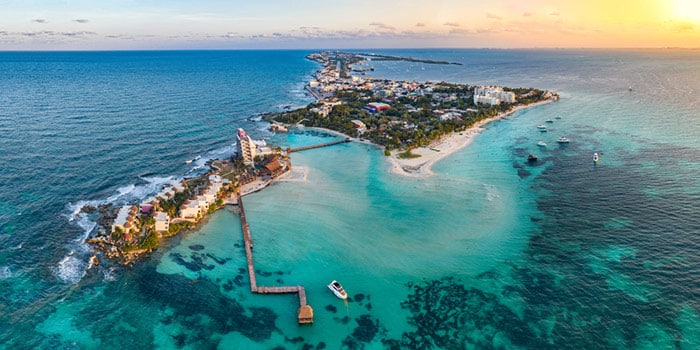 Isla Mujeres
Pros
Scuba diving and snorkeling
Clear water
Relaxed vibe
Cons
You need to hitch a ferry ride to get here
A few tacky tourist areas
Last but most certainly not least is the glimmering jewel of an island that is Mujeres. A fast catamaran ferry can whisk you there in just 15 minutes. The reward? Some of the most azure waters on the Riviera Maya, which slosh atop resplendent coral gardens that teem with rainbowfish and sea turtles. If that sounds like a scuba and snorkeling mecca, it's because it is. You'll also find a few low-key tourist resort areas with big hotels, alongside some Airbnb beach shacks and diver hostels nearer the coast.
Best Airbnbs in Cancun
Best Airbnb apartment in Cancun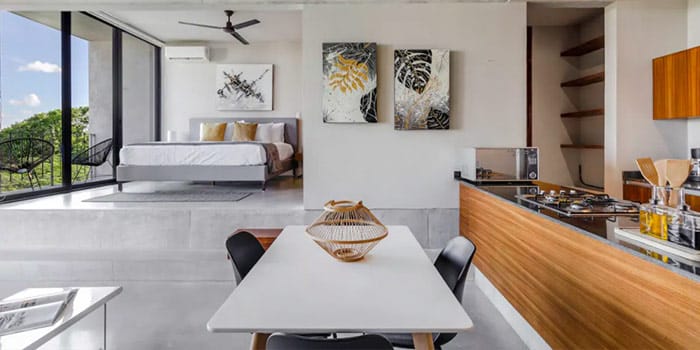 Beautiful Flat Downtown
Slotted neatly into a concrete high rise on the edge of Downtown Cancun, this sleek condo-style apartment is a chic option that's best suited to younger travelers and couples who want to feel the buzz of life in Centro but also have an easy ride out to the Caribbean beaches. There's an air of the Balinese villa about it all, with industrial-chic floors, an open-plan format, and a balcony that gazes out across the city.
Best Airbnb house in Cancun
Casa Flores MX
Casa Flores is a small oasis amid the bustle of Cancun Downtown. You'll enter into a colorful casita that has vibrant hues of green and yellow on the walls, where a fitted kitchen comes with a touch of modernism about it. Outside, there's a sunny garden and a private plunge pool complete with gushing fountains. It's a great place to kick back after hitting the Hotel Zone bars.
Best Airbnb for families in Cancun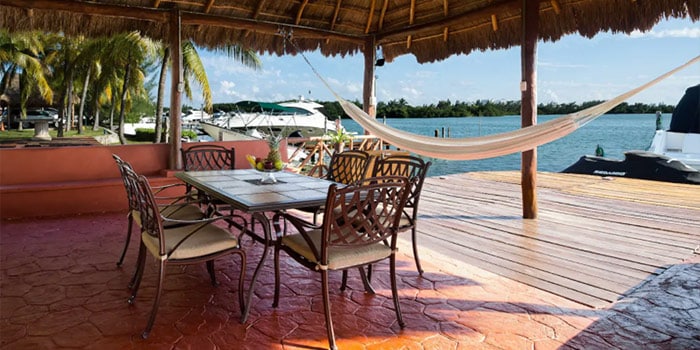 Lagoon House
There are a few reasons why the Lagoon House is a great family option in Cancun. For a start, it sits on the north side of the Hotel Zone, so you're near the lively strips of Cancun Downtown but also on the cusp of the beaches that have the calmest water. On top of that, the pad offers a lagoon-view breakfast area, air conditioning throughout, and 24-hour security. Oh, and there's a lovely, shared swimming pool in the complex.
Best Airbnb for large groups in Cancun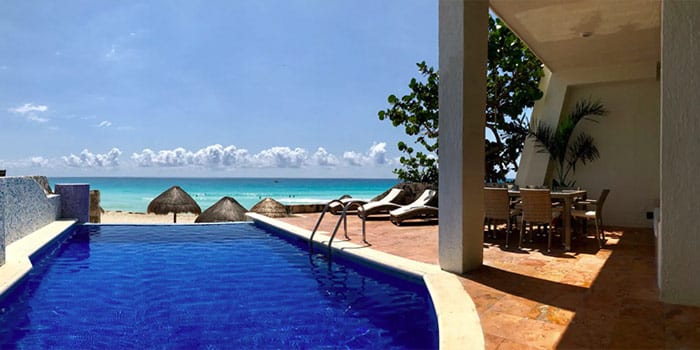 Eight-bedroom Beach House
Rising above the yellow-dusted sands of El Rey at the southern end of the Hotel Zone, this eight-bedroom villa commands jaw-dropping views over the Caribbean Sea from its open terraces and infinity pool. There's direct access to the beaches below, but you'll need to pull yourself away from the gorgeous suites and the sun-splashed patio area for that.
Best Airbnb for diving stays in Cancun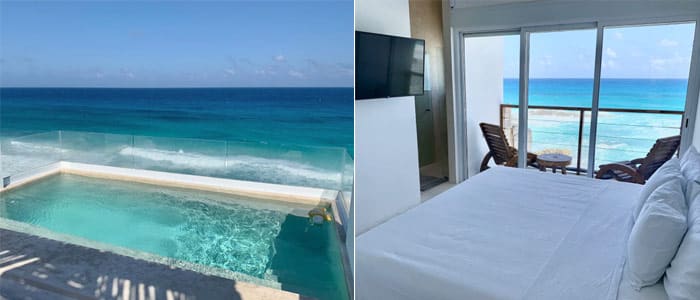 Casa Amigos
A three-story pad that looms high atop the tropical coast of Isla Mujeres, Casa Amigos is perfectly situated for getting out and exploring the top end of the Mesoamerican Reef. You can organize diving and snorkeling outings from the nearby port, and then return to your own small splash pool and dining terrace overlooking the Caribbean Sea at night.
Is Airbnb cheaper than hotels in Cancun?
Cancun can be downright pricy for hotels. That's especially true in peak months like December and during spring break. Airbnbs also tend to increase in price when the crowds come but will often give better value for money overall. That's mainly down to the fact that Airbnbs in Cancun don't have the same level of hands-on service as hotels. But it's also due to additional features, like self-catering kitchens (cooking for yourself is generally better for the budget) and multiple bedrooms (letting you bring more people along to sunny Cancun and then share the cost of the trip).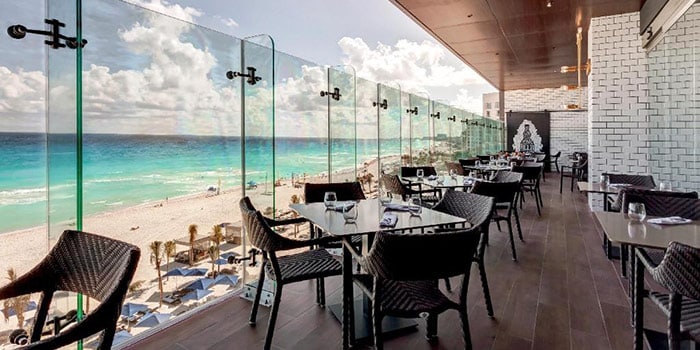 Of course, if you're after a little pampering and luxury, there's really nothing that can beat one of the famous resorts of the Cancun Hotel Zone. Pick something like the Royalton Chic Suites Cancun Resort to be wowed by four-star service and a place where your suite could open onto visions of a sugar-soft beachfront or the sun setting across the Nichupté Lagoon. There's also an on-site swimming pool and a gym.
Come and taste the good-living vibes and sunshine of one of Mexico's top resorts for yourself this year with help from this guide to Airbnbs in Cancun.
How useful was this post?
Click on a star to rate it!
Average rating / 5. Vote count: