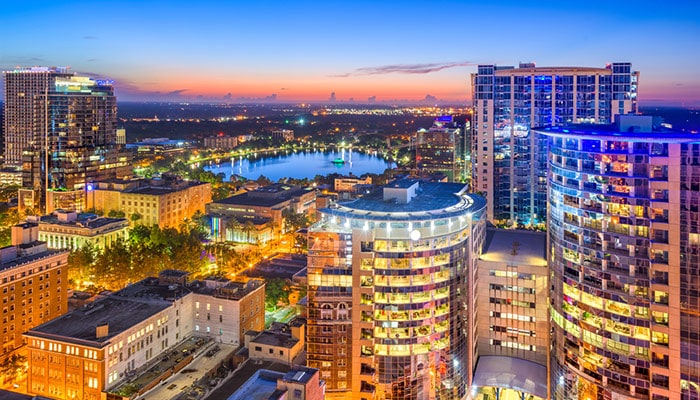 Nicknamed O-Town and The City Beautiful, Orlando straddles the wetlands and swamps in the heart of the Sunshine State. More than anything it's known for its massive theme parks. And they really are massive. In fact, the Walt Disney World resort alone is 40 square miles, which puts it on par with the entire city of San Francisco. Rides, slides, ghost houses, loop-de-loops, fairy-tale castles – it's all there. There's no doubt that most people plan a holiday in Orlando to explore all that. However, there's also another side to it. Leafy, sub-tropical avenues cut through the center of town. There are cypress-dotted golf courses, well-to-do neighborhoods filled with small-town shops, and wild backcountry patrolled by gators and manatees.
Airbnb is a fantastic place to look for accommodation, no matter if you're heading for the rollercoasters or the historic districts. It's got family-sized homes with covered pools, luxurious condos near the convention centers, and cute Floridian cottages alike. You also might find that it means saving a whole load on a place to stay…
In this Airbnb guide to Orlando: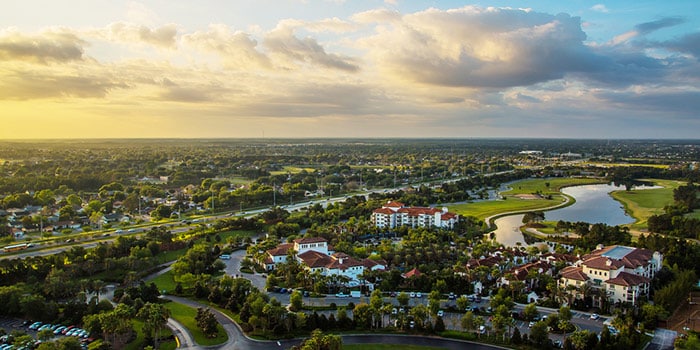 Is Airbnb legal in Orlando?
It's perfectly legal to use Airbnb in this rollercoaster-rollicking city. There are some zoning laws that mean you might find it trickier to get standalone houses for rent in Orange County (the main area around the theme parks). However, neighbouring counties like Osceola and Polk should be fine. Also bear in mind that every host needs to be registered with the relevant authorities. They should display their registration number on their online listing. You could also be asked to pay a tourist tax, which is sometimes collected on arrival.
Where should I stay in Orlando Airbnb?
It's no secret that most people who head Orlando way come in search of the stays right by Lake Buena Vista & Bay Lake (1). Those are the areas that host iconic parks like Walt Disney World, after all! An alternative to those that also boasts a vast array of dining is International Drive (2). Downtown Orlando (3) is to the north of that, offering a more urban atmosphere, while Winter Park (4) is for those after some R&R in one of central Florida's most historic areas. Luxury seekers might want to choose Windermere (5) a little to the west. Those watching the budget could look to Kissimmee (6) a tad to the south.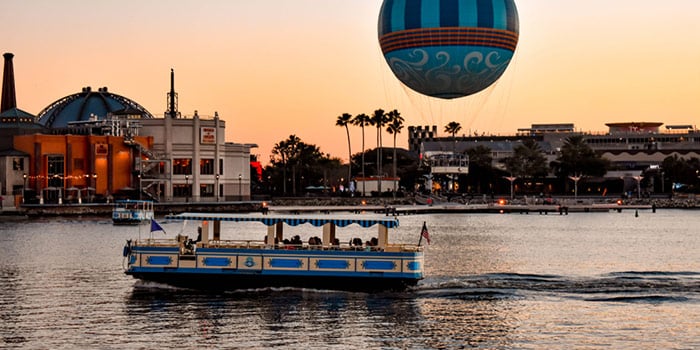 Lake Buena Vista & Bay Lake
Pros
This is the home of Walt Disney World
Well-connected to the local interstate
Fantastic stays for families
Cons
Most of the area is dominated by the parks
Extremely touristy
Lake Buena Vista joins with the area of Bay Lake to offer what's unquestionably Orlando's most famous attraction: Walt Disney World. Yep, this is the part of the city to aim for if you have your heart set on Cinderella's Castle and the Big Thunder Mountain Railroad. The district is tailor-made for family fun holidays. Disney-themed resorts with splash pools and slides abound. Most have complimentary shuttles to whisk you back and forth to the park entrance. They're also typically well-linked to I-4 for those driving in from the airport and beyond.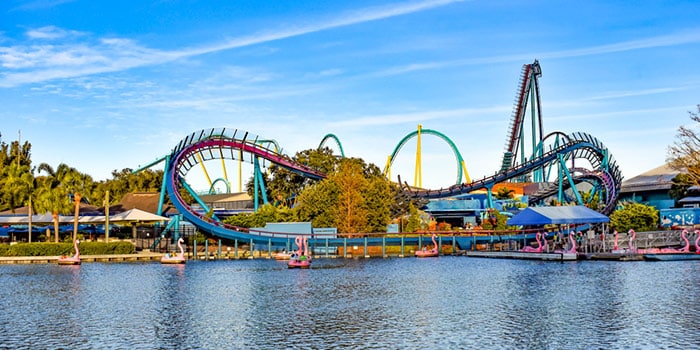 International Drive
Pros
Great proximity to the theme parks
Fantastic array of restaurants
Family friendly hotels and resorts
Cons
Very touristy
Feels like a purpose-built resort
International Drive snakes its way south from Downtown Orlando through the most happening parts of the resort. It links up all the major theme parks, which sit just over the far side of I-4, and provides endless entertainments for the family. Its top end begins with the eclectic eating of Restaurant Row, where American steakhouses mingle with surf-turf kitchens. As you head south, smaller amusement parks pop up between the hotels, in the form of Old Town and Madam Tussauds Orlando. There's also shopping by the bucket load.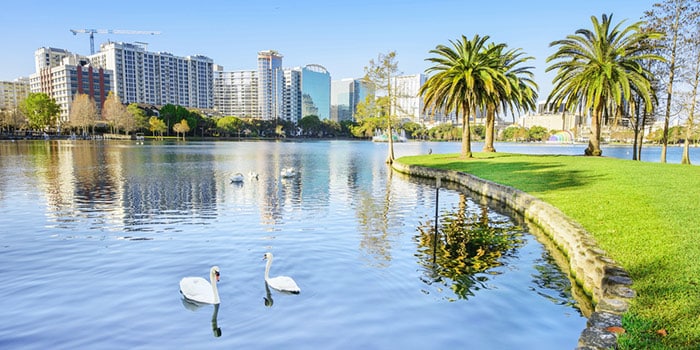 Downtown Orlando
Pros
A great break from the theme parks
One really nice park
Good nightlife
Cons
It's not near the theme parks
A bit business-like for some
When the time comes for a break from the rollercoasters, Downtown Orlando could be your option. This is the beating heart of modern, working Orlando city. It doesn't rely on Walt Disney World, but rather on buzzing business districts and retail precincts like the East End Market. It's all anchored on lovely Lake Eola Park, where palm trees sprout from the side of a glistening stretch of water. At night, it comes alive down Church Street with cowboy saloons and microbreweries in historic railroad depots.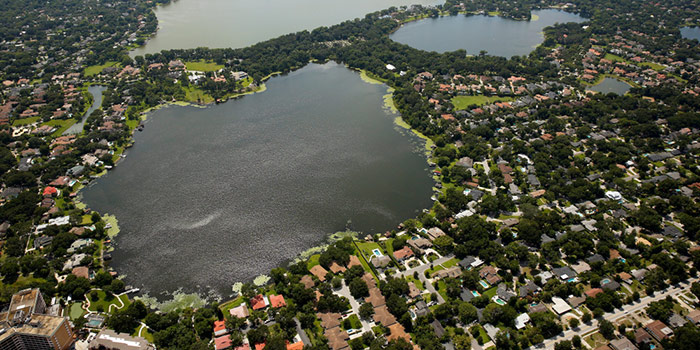 Winter Park
Pros
Upscale, classy area
Creative dining
Interesting history
Cons
Can be pricy
Really quite far from the theme parks
Relaxed but vibrant, Winter Park artfully fuses the old and the new. Dotted with pockets of citrus trees and tropical flowers, it's certainly lovely to look at, especially when you factor in the speckling of urban lakes. The area has a reputation for its upscale shopping and dining, which originates with historical presidential visits back in the late 1800s. Independent art galleries are plentiful, and so are farm-to-table gastropubs with menus of hearty Floridian fare.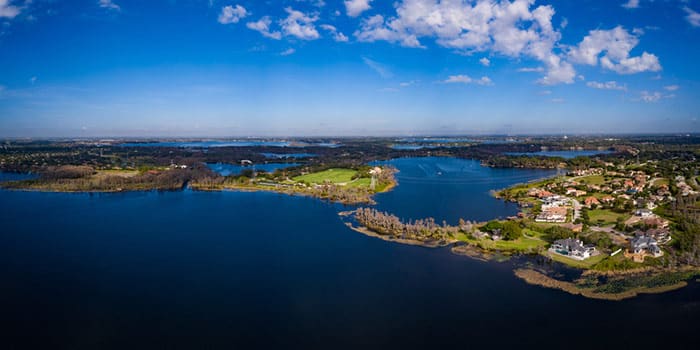 Windermere
Pros
Huge properties
Great golfing
Luxury living
Cons
Expensive
Lack of Airbnb choice
Rated as one of the most liveable places in all of Florida, this district of glistening lakes and lush lawns is where Orlando gets seriously luxurious. Airbnbs can be hard to come by, but the ones that are around usually have plenty of square meterage and colossal gardens to match. There are often extras, too, in the form of covered pools, sunning terraces, and even private jetties out back. The area is encircled by a ring of award-winning golf courses. However, it's also only 20 minutes in the car to Universal and Walt Disney World.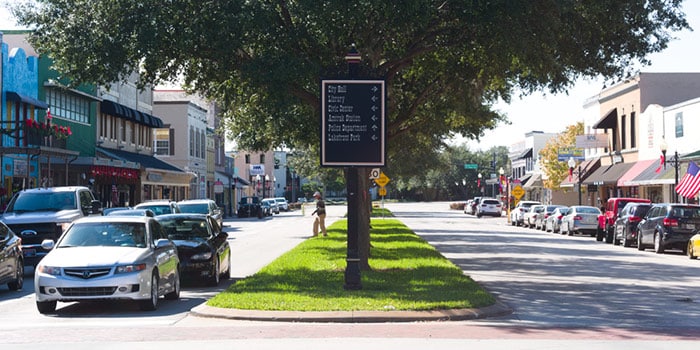 Kissimmee
Pros
Cheaper Airbnbs
Bigger choice of Airbnbs
Good access to both theme parks and nature parks
Cons
Not as vibrant as, say, Buena Vista
A little dated in parts
Kissimmee boasts a far more eclectic range of Airbnbs than Orlando itself, mainly because of the local zoning laws. It's also a fun-filled city in its own right, with top-drawer attractions like the neon-lit vintage arcades of Old Town up its sleeve. It's very easy to access the famous resorts of Disney and Universal from here, too, but you'll probably need a car. On the flip side, exploring the sawgrass swamps of the Kissimmee Prairie Preserve and the vast Richloam Wildlife Management Area is super easy from this southern part of O-Town.
Best Airbnbs in Orlando
Best Airbnb apartment in Orlando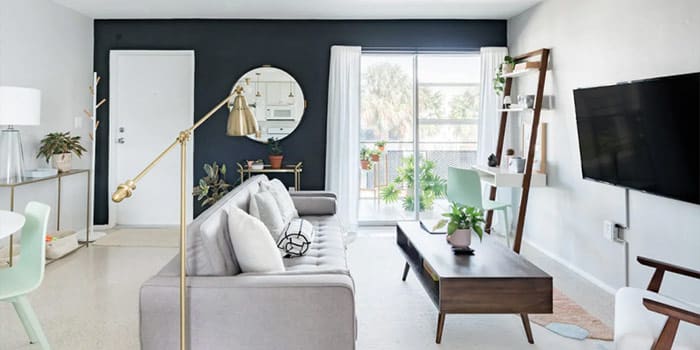 Chic Lake & Poolside Retreat in Winter Park
Elegant and chic, this enticing apartment manages to channel the exclusive vibes of Winter Park in north Orlando. It's packed with bespoke furnishings – take the gold-trimmed lamp and retro coffee table, for example. Follow the reflective terrazzo floors all the way through to the bedroom and you find a big double with a memory-foam mattress. It's perfect for a touch of luxury in central Florida.
Best Airbnb house in Orlando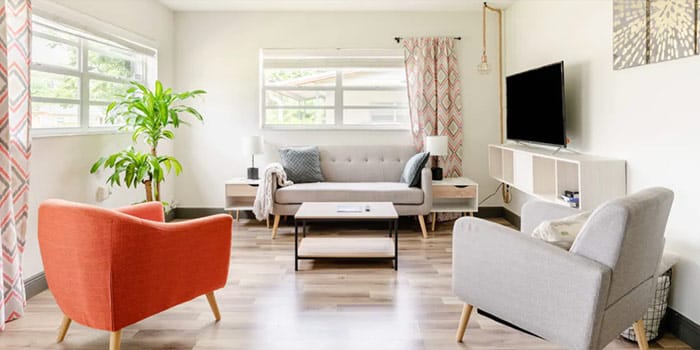 Cozy Cottage at University
This standalone bungalow cottage in north-east Orlando is the perfect place to chill without being too close to the hubbub of the Downtown or the theme park resorts. It's ringed by a grassy garden with some hardwood trees, and opens into a large kitchen and lounge area with contemporary furnishings. Comfortable for a couple but can sleep up to five at any one time.
Best Airbnb for families in Orlando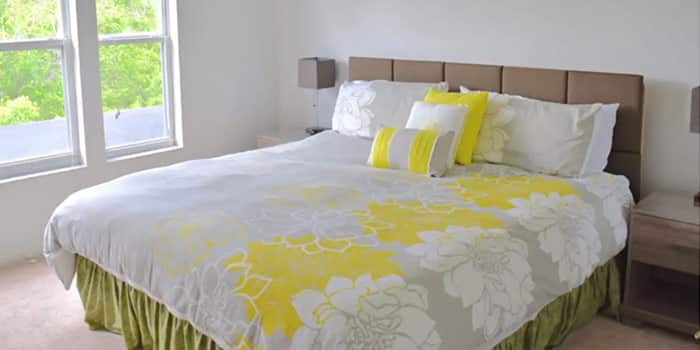 One Step to Disney ★ Luxury Townhome
Families looking to be super close to the home of Mickey Mouse and Cinderella really can't go wrong with this charming Floridian townhouse. What it lacks in luxury it makes up for in location and price. Inside are three separate sleeping areas laid out as doubles and twins. There's also a lounge, dedicated diner, and even a small onsite pool complete with bug covers.
Best Airbnb for large groups in Orlando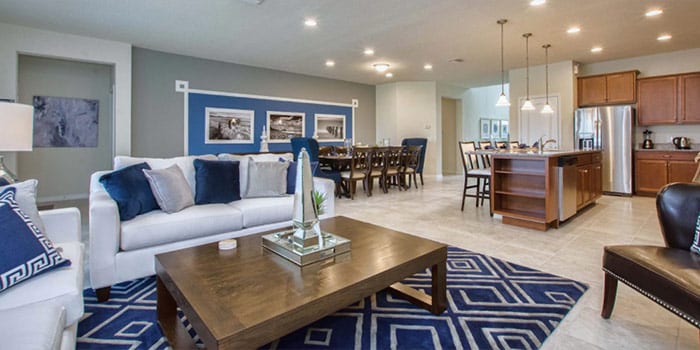 Windsor at Westside-8 Bedrooms House
There's certainly no shortage of room to spread out and relax in this south Orlando mansion. Over 4,000 square feet cover a whopping eight bedrooms, which means it's good for up to 15 guests at any one time. You'll also get your own private pool with views of the nearby lake, a large, covered garden area, and a grand lounge with plush sofas.
Best Airbnb for luxury stays in Orlando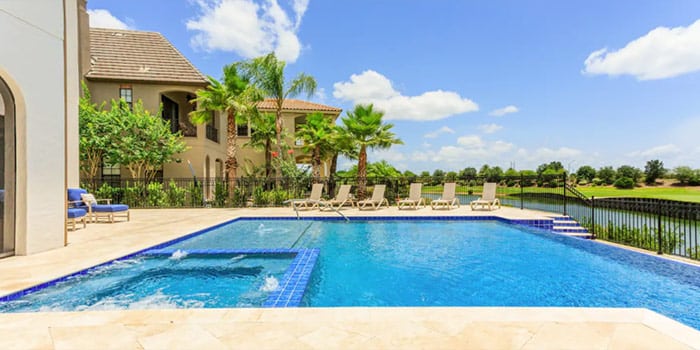 Sager Reunion
You'll live the high life in this stunning villa in the prestigious Four Corners estate. Well-placed on I-4, it's within easy driving distance of the major theme parks. However, you might not want to leave, what with a sweeping infinity pool overlooking the emerald Floridian backcountry, a private home cinema, and a dedicated games room with vintage pinball machines to keep you entertained. The pad comes with a price tag to match, of course!
Is Airbnb cheaper than hotels in Orlando?
Maybe. It all really depends on what you're looking for. Obviously, a 12-person mansion in the grand estates of south Orlando will set you back more than a single room in the Downtown. However, you'll be able to share the cost of larger home rentals between your whole travel crew. On top of that, most Airbnbs in Orlando boast self-catering facilities, which means way less spent on dining out down Restaurant Row. Finally, you can sometimes score pretty attractive discounts on longer-term stays in these pads (occasionally up to 50% or more!).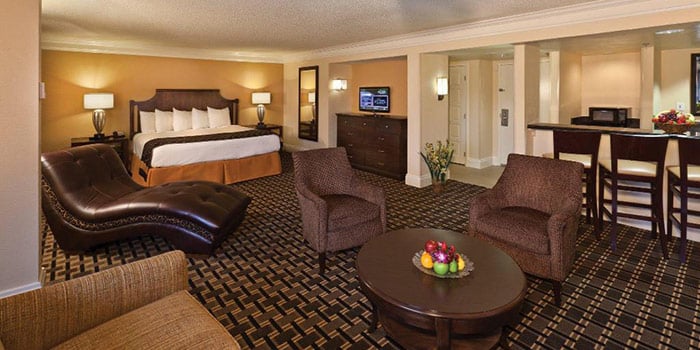 If you'd prefer to kick back and relax in a classic hotel resort, be sure to check out places like the Rosen Plaza Hotel. It's got an enviable location on International Drive and offers big, family-sized suites, a large outdoor pool fringed by palm trees, and even its own on-site convenience stores.
No matter if you're coming to delve into the Harry Potter Wizarding World or ride the Big Thunder Mountain, unravel the history of Floridian citrus growing in Kissimmee or hit the boutiques of Winter Park, an Airbnb in Orlando could be the perfect choice.
How useful was this post?
Click on a star to rate it!
Average rating / 5. Vote count: