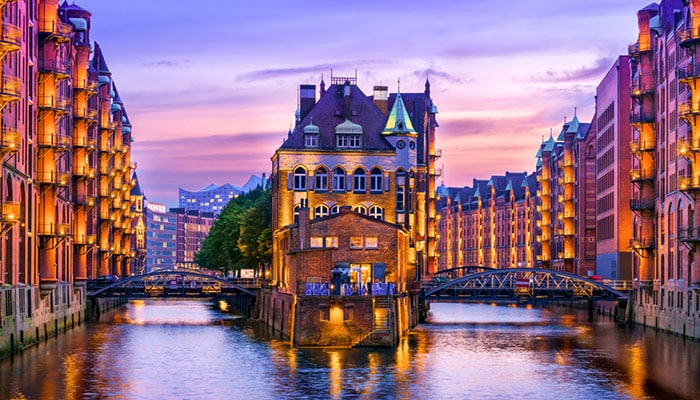 Big, boisterous and bold, Hamburg is the largest port city in Germany, and boy does it show! This is a metropolis with plenty of attitude, not to mention history, up its sleeve. Once the epicentre of the powerful Hanseatic League, its trading tendrils swallowed up the whole of the Baltic basin, and then Europe, and then the Indian Ocean beyond. Over the years, that's helped forge an electrifying, multicultural melting pot where you can be bopping to underground jazz one moment and sampling fine Japanese sashimi the next. Hamburg is also undeniably German: Just wait for that grand Rathaus and the half-timbred beer halls of the Altstadt, underpinned by the gritty glee of the red-light Reeperbahn district and the striking dockland depots of the UNESCO Speicherstadt docks. It's amazing stuff.
Hamburg currently has thousands of Airbnb properties between its vibrant streets and happening port areas. They include all sorts of listings, from fully fledged family pads to cutting-edge penthouses close to the business hubs of the city. This guide can help you decide what area's best for your break, and even has a few hot tips on the finest Airbnbs Hamburg has to offer.
In this Airbnb guide to Hamburg: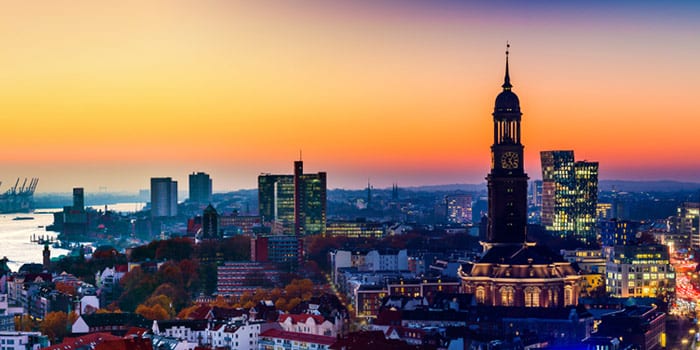 Is Airbnb legal in Hamburg?
Airbnb is perfectly legal in Hamburg. However, the service isn't without its restrictions. German law states that entire properties can only be rented out for a maximum of 60 days in any one year, and all owners must register their places with the local authorities. Despite reducing the number of rentals on offer via the platform, these limitations should have little effect on the experience you'll have as a traveler. That said, you might be asked to present your ID and fork out a little extra to cover a tourist tax when you arrive, but that's just the same as in a traditional hotel.
Where should I stay in Hamburg Airbnb?
Straddling the courses of the Elbe River just shy of the German coast, Hamburg makes its mark with a bustling Altstadt (1) (Old Town) core and the iconic Speicherstadt (2) district, now a UNESCO area famed for its warehouses. Nightlife hits a zenith in the gaudy and unrepentant Reeperbahn (3), known as one of the most hedonistic quarters in all of Europe. Beyond that, the hipsters find coffee joints and shopping galore in pretty Altona (4), while Blankenese (5) has relaxed Airbnbs with leafy gardens and lovely views.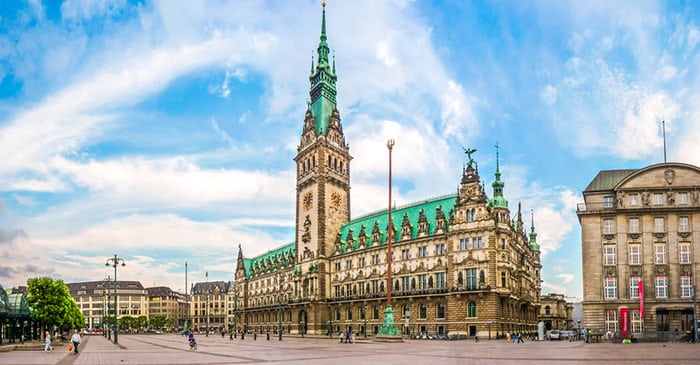 Altstadt
Pros
The area has a little bit of everything
High-street shopping
Well connected to public transport
Cons
Very busy
Lacks a little of the charm of other old town areas in Germany
The historic kernel of Hamburg is a gorgeous place to base yourself. Between the watersides of the Nikolai Canal and the bustling platforms of Hauptbahnhof Hamburg (the city's main train station), you'll find a medley of handsome Renaissance and Neo-Gothic churches and buildings. The main point of action has to be the Rathausmarkt, decorated with one of Germany's most magnificent and majestic townhalls. Coming off that is vibrant Mönckebergstraße, with its high-street shopping, electronics stores, and gallerias. To the south are more restaurants and bars, which is where the action shifts later on in the evening.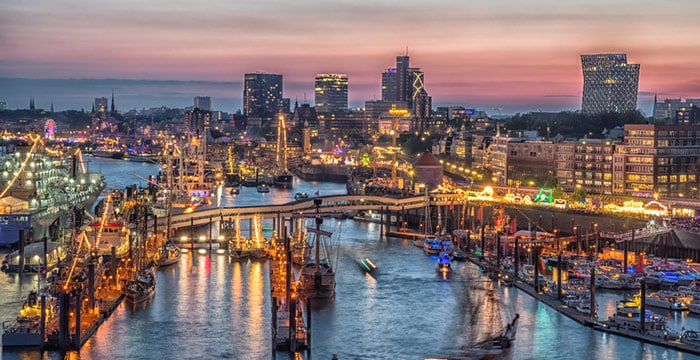 Speicherstadt
Pros
It has UNESCO World Heritage status
Beautiful industrial-cool architecture
Interesting city museums
Cons
Busy with tourists
Not loads of Airbnbs – this is an old industrial quarter, after all!
Prepare to be amazed, because the Speicherstadt boasts UNESCO World Heritage Site status for its jaw-dropping industrial architecture. The whole area was purpose built in the late 19th century to handle the trade that came in off Hamburg's huge port. It was, and still is, the largest warehouse district in the world. So, expect to see soaring redbrick depots rising from the canal sides. Some are still used to keep cocoa, timber, carpets, silks – you name it. Others have been converted into chic flats or intriguing museums that chronicle the city's former trading empire. 
Reeperbahn (St Pauli)
Pros
Nightlife
Very energetic
Multicultural mix of people
Cons
Not suitable for families
A little sleazy
No guide to Hamburg could possibly be complete without at least a mention of the rough-around-the-edges Reeperbahn. One of Europe's most infamous nightlife hubs, it's the age-old Red Light district that just loves to stay up late, pack in the hedonism, and do things a little differently. By day, you're likely to be left unimpressed by the tacky shopfronts. By night, it's a haze of neon and cabaret shows, go-go bars and pumping discos. No wonder they call it the "sinful mile!"