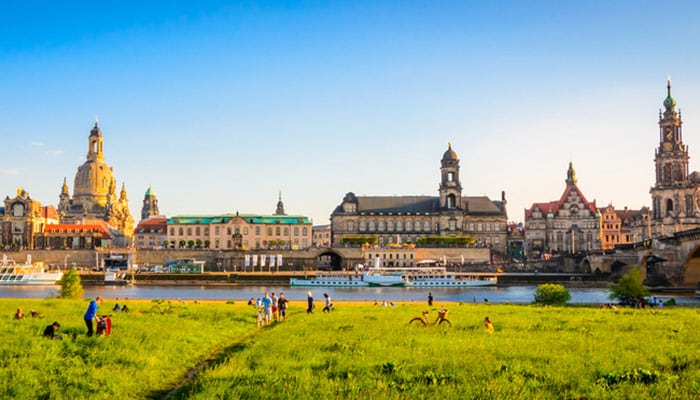 Dresden is a town that rarely fails to enthral and entertain. Although it was completely razed in WWII, it's bounced back bigger and better than ever, with complete reconstructions of its stunning Baroque Frauenkirche and the flamboyant frontages of the Semperoper leading the way. Throw in a buzzy Neustadt area that's packed with bars and the quirky paddle steamers of the Elbe River – then it's easy to see why you might want to make this your next pitstop after Berlin. Thankfully, the German capital is only 101 miles to the north, and there are loads of ways you can make the hop from one town to the next…
Berlin to Dresden by train

Time – 1h51 or 2h14
Price – From $22.20
Comfort – 5/5
German railways have a good reputation for efficiency, and it should be no different on the route south from Berlin to Dresden. In fact, there are up to a dozen connections on the route every day. They start as early as 6.32am and don't stop until 11.16pm. That means you'll usually find a time to leave the capital that suits your plans, whether that involves an early-bird rise to hit the Dresden sights or a day train to take in the Saxon scenery while you travel.
There are two distinct options if you're looking to go direct. The fastest option is on Czech Railways' EC trains. They depart Berlin for Prague or Budapest, but make a stop in Dresden along the way. Average travel times on those are about 1h51 from start to finish. The second, slower option, is on DB's InterCity trains, which complete the route in 2h14 minutes without the need for changeovers.
There are two train services that can whisk you from Berlin to Dresden, one with German Railways and the other with Czech Railways.
Both train types are comfy. Each has a mix of open-plan second- and first-class carriages, along with private compartments with seats for up to six people. Each also comes with an onboard café-bar. If we had to pick, we'd say DB's IC models are just a touch better than the Czech carriages, mainly because they're newer. The downside is that they're not quite as fast.

Trains from Berlin to Dresden shouldn't break the bank. Book early using the online travel agent 12Go.co and you can score pretty big reductions. Expect the EC routes to be a tad more expensive, at around $25. DB's slower service usually costs $22.20 in advance. You can also book tickets on the day for these services, but prices at short notice can more than double for the quicker EC routes, to around $51 per person, each way.
Berlin to Dresden by bus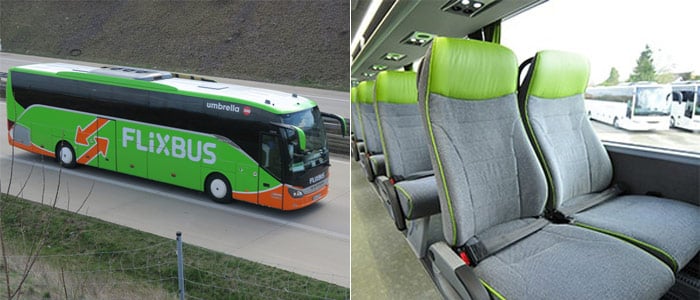 Time – 2h45
Price – From $7
Comfort – 3/5
There are far fewer bus links from Berlin to Dresden since the frequency of the sub-two-hour trains went up. But it's still an option. Companies like RegioJet and Flixbus, which have a huge Europe-wide networks and many connections all across this part of the continent, will be your best bets. You can compare all their departures from the German capital and even book online by searching 12Go.co. Easy.
It's just shy of three hours from Berlin to Dresden on the bus, but the price might be the deciding factor here.
The bus journey is longer than the train. It links the two cities via the main 13 autobahn that goes southwards from Berlin through the forests of the Naturpark Dahme-Heideseen before passing into the rolling hills of Brandeburg and Saxony. It's a pretty enough ride, with lots of agricultural vistas to keep you glaring out the window. What's more, the buses tend to be quite comfy. Most have reclining seats in leather or upholstery and good climate control to boot.

The main reason you might want to consider the bus is the price. Tickets on these connections typically start at a mere $7 per person, each way. RegioJet tends to be the cheaper choice, but Flixbus also offer good value for money. Rates will increase as you get into the popular backpacking season, though it's rarely going to be over $15 each.
Berlin to Dresden by organised tour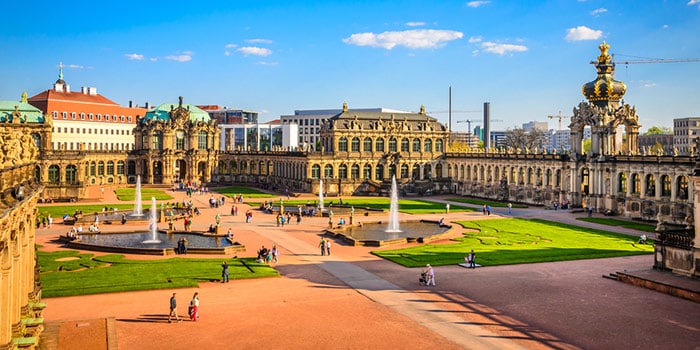 Time – 10 hours for the full-day tour
Price – $60+
Comfort – 4/5
Berlin is close enough to Dresden to make it within daytrip striking distance. For the attractive price of around just $60 per person, you can hop on one of the many planned excursions to the capital of the Saxon region, with the option to return to Berlin the very same evening. Of course, a tour is about much more than just getting from A to B…
Unravel the amazing story of the Frauenkirche and the Zwinger Palace on your jaunt to Dresden by picking a private tour from Berlin.
These packages typically involve guided walking routes around the Dresden landmarks, so you can take in the round Frauenkirche and the Zwinger Palace while also learning the rich history of Saxon kings and about the dark days of the WWII Dresden bombings.
The other great thing about tours is that they include private transfers to Dresden for small groups. That will either be from a designated pick-up point in Berlin (usually somewhere central like Potsdamer Platz or Reichstagufer on the side of the River Spree) or straight from your hotel early in the morning. Tours last in the region of eight or 10 hours from start to finish.
Berlin to Dresden by car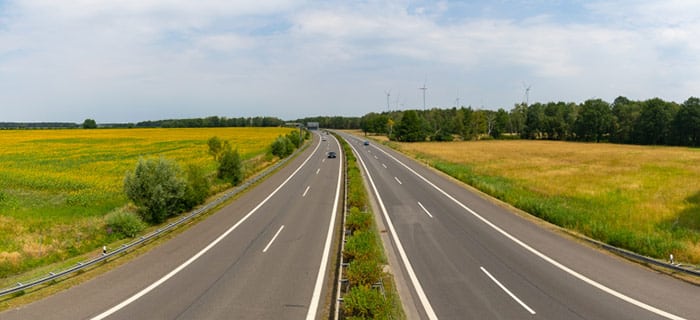 Time – 2h15
Price – $50/day
Comfort – 5/5
The drive from Berlin to Dresden might not be the most jaw-dropping in Germany but it's certainly a pleasant affair. You'll pass south from the big city and soon be traveling the rustic lands of the Dahme-Heideseen Nature Park, where countless lakes and wetlands converge on charming Brandenburg villages. Further south again and you'll encounter the old mining heaps of the Niederlausitzer Landrücke Nature Park. Finally, you can visit charming, fairy-tale towns like Senftenberg to sip coffee on handsome European squares.
See the countryside delights of Brandenburg and Saxony when you make a road trip from Berlin to Dresden.
The point is that the whole trip can become a real adventure if you decide to drive yourself. It's possible to complete the ride in just 2.25 hours, but you could also plan a multi-day outing to explore the countryside and towns between Berlin and Dresden if that's what you want.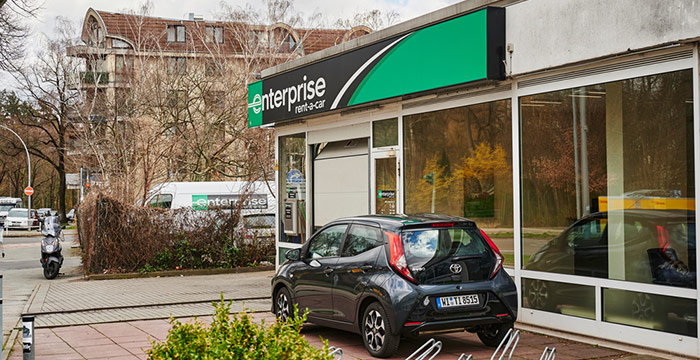 RentalCars.com is the place to go to check out deals on hire vehicles. The average rate for a short-term rental starts at about $50 per day for an economy vehicle. Just remember: There might be extra surcharges for fuel and dropping the wheels back at a different location in Dresden once you arrive at your destination.
---
Once you've checked off all the mainstay sights and the big museums of Berlin, head south to discover the Saxon capital of Dresden, where grand Baroque churches and elaborate opera houses rule the skyline.
---
Berlin to Dresden FAQ
What is the cheapest way to get from Berlin to Dresden?
The bus still reigns as the cheapest mode of transport between Berlin and Dresden. There's not an overload of options these days, mainly because most people choose to go on the train. Search on 12Go.co as early as you can to discover the best prices, which could be as low as $7 per person, each way. Nice, eh?
What is the fastest way to get from Berlin to Dresden?
That will be the train, but make sure you get the faster EC trains that are run by Czech Railways. They take under two hours to go from Berlin Hbf to the main station in Dresden, which is faster than driving yourself in a private car! The slower trains with DB are still pretty fast, taking only 2h14 to cover the 101 miles on this route.
What is the best way to go from Berlin to Dresden?
It's got to be by rail. There are now up to 12 services linking the big Berlin Hbf station in the capital with the main city of Saxony to the south. They are quick – some as fast a 1h51 from start to finish – and they are comfy – air conditioning and onboard café carts are the norm. They can also cost under $20 per person, so long as you book online ahead of time using 12Go.co.
Is there a direct train from Berlin to Dresden?
Yep. There are loads, in fact. An average day sees up to 12 direct departures from Berlin to Dresden. Some of those are InterCity trains run by DB rail (German Railways). Others are international connections from Berlin to Prague or Budapest that just so happen to make a stop in Dresden. The latter will be the fastest options, taking just 1h51 in total.
Can you do a day trip from Berlin to Dresden?
You can. It's a bit of a push because the transfer time alone is over 2.5 hours on the autobahn. That's why planned tours take in the region of 10 hours from start to finish and begin as early as 9am. Still, for about $60 per person, it's not a bad option if you're keen to get stuck into the rich history of Dresden but need to return to Berlin the same day.
How useful was this post?
Click on a star to rate it!
Average rating / 5. Vote count: