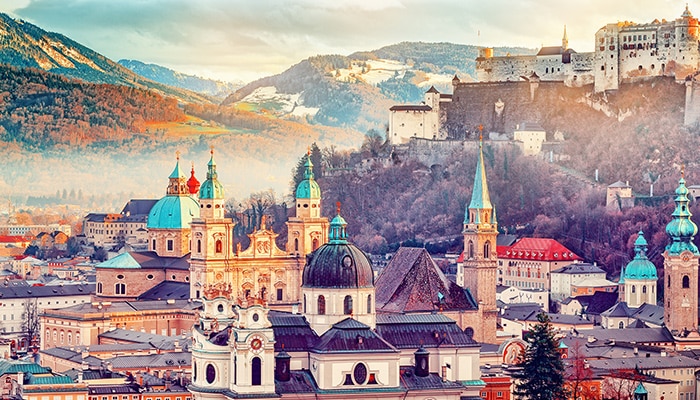 Once you've had your fill of white sausages and Oompah bands and Oktoberfest beers, it's time to plan your next pitstop in Central Europe. From the Bavarian capital, there's only one real direction to go in: South. That's where the great walls of the Alps loom, concealing glimmering lakes and mystical castles. They also hide the enthralling town of Salzburg, where you'll hear Mozart echoing from the concert halls and recreate scenes from The Sound of Music.
This guide has all the info you need to hop the 72 miles that separates one city from the other…
Munich to Salzburg by train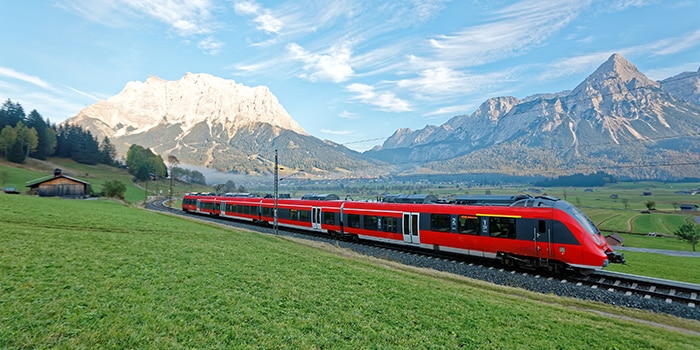 Time – 1.5 hours
Price – $22+
Comfort – 4/5
There are two types of train that connect the beer-mad Bavarian capital and the castle-topped onetime home of Mozart over in Austria. They run on a staggered hourly service, so you're never likely to be short of options when it comes to picking a departure time. One is faster than the other, however: Look for the EuroCity link to complete the journey in just 1h28 minutes. The Meridian regional train makes extra stops and moves slower, taking around 1h47 in total.
That said, we wouldn't totally discount the less-hasty Meridian. The reason? It can be cheaper than its compadre and can even be booked on the day of travel for a mere $34 per person. The EuroCity options, on the flip side, have dynamic pricing. That means you might be able to score a bargain fare of just $22 each, but you will need to book really far in advance (usually at least 60 or 90 days) using 12Go.co.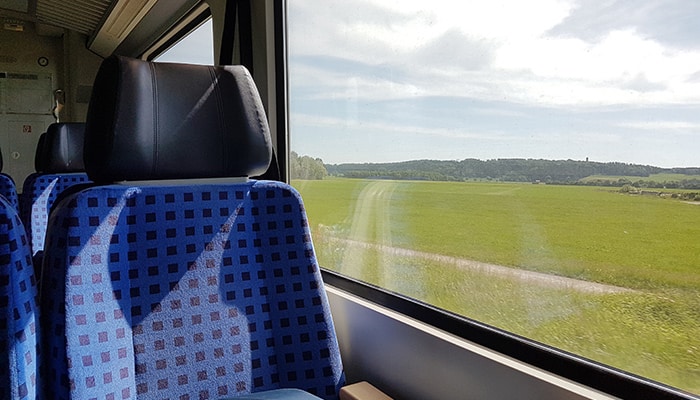 Choose the train to enjoy pretty views of the Bavarian Alps on the railways between Munich and Salzburg.
The trains themselves are both comfortable, although the quicker services are the cream of the crop. They are often the speedy Austrian OBB RJX locomotives, complete with fully-fledged dining cars, wide windows to make the most of the views (a gift on this truly scenic A to B) and lots of legroom. All departures leave from Munich Central Station near Karlsplatz and arrive into Salzburg Hauptbahnhof, which is around 20 minutes' walking from the city centre.
This is understandably considered one of the loveliest rail trips to make in all of Germany. You'll be rolling south-east from Munich, through farm fields and between lakes, all the while approaching the great phalanx of rock that is the Austrian Alps. On clear days, they showcase their craggy summits and even dustings of snow. The best panoramas are probably from the right-hand side of the train, though both sides are pretty awesome.
Munich to Salzburg by bus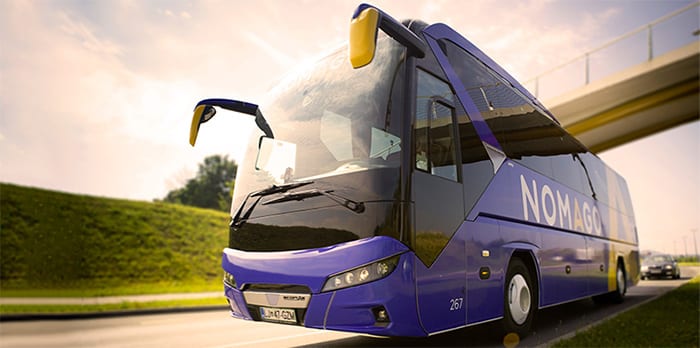 Time – 2 hours
Price – $5.50
Comfort – 3/5
If you've blasted the budget on those Oktoberfest beers or need to keep something in the bank for your Sound of Music tours, the bus is what you've been searching for. It represents the cheapest mode of transport between Munich and Salzburg. But it's also relatively comfortable, with big companies like Europe-wide Flixbus and well-rated Nomago offering a fleet of modern, climate-controlled coaches with reclining seats to take you from town to town.
The bus trumps all on the budget front, offering tickets that are sometimes just a fraction of the cost of the train.
Most trips begin at the large, UFO-like ZOB Munich station. That's sat neatly right next to the main train station in the city, which means you can easily get there on public metro or trams. From there, the bus will drive south and then east on route 8, skirting the Alps and crossing the border near Bad Reichenhall. Destination stations vary but are most likely to be either Salzburg Lastenstrasse (much better for accessing the centre) or P + R Salzburg South (a little further from the main tourist district).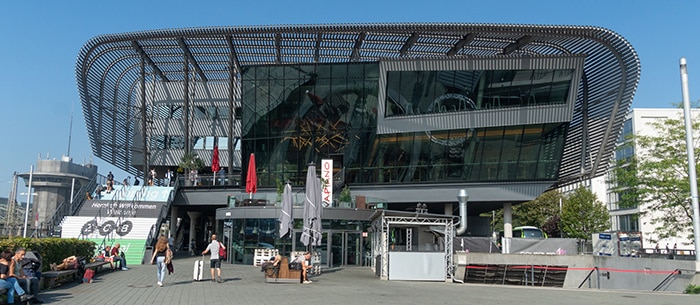 Expect to pay in the region of $5.50 for the whole trip on some of the cheapest buses. Those are advance fares, which are usually available one or two months prior to the day of travel via 12Go.co. Tickets will increase in price as you approach departure, but the bus is rarely going to be as expensive as the train, making it the reliable choice for budget-conscious globetrotters.
Munich to Salzburg by taxi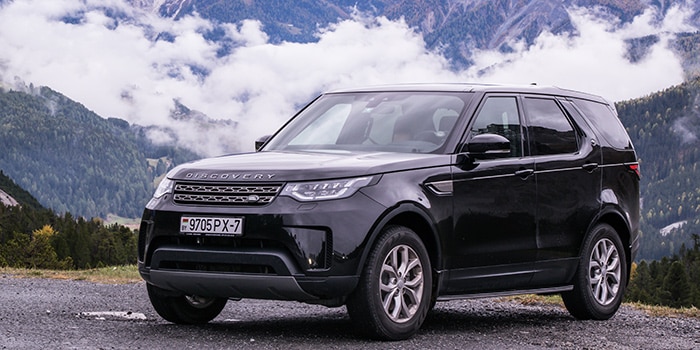 Time – 2 hours
Price – $320
Comfort – 5/5
The real beauty of getting a taxi from Salzburg to Munich is just how convenient it can be. You can select to be picked up virtually anywhere in the Bavarian capital you like, no matter if it's a hotel in the midst of the Altstadt, a country house somewhere on the fringes of the English Garden, or even the terminals at big Munich Airport. You'll be on the road south-east to Salzburg before you can finish a beer and a pretzel.
Share the cost of a taxi from Munich to Salzburg to get an easy ride for the whole crew south-east to the mountains of Austria.
Comfort wise, the taxi is a doozy. Air conditioned for the warmer months and heated for the snowy Bavarian winters, they keep you cosy and fresh for the journey. They'll also be private, so there's no jostling with other travelers as you go. What's more, taxis can stop on request wherever you want along the way, for a toilet break, perhaps, or just a nice view of the Austrian Alps.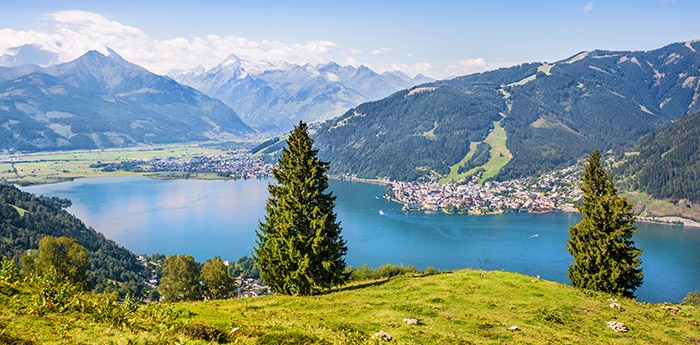 Of course, the downside with this mode of transport is the price. Rates for a taxi between Munich and Salzburg sit at a rather inflated $320 per car. It's a service that's mainly reserved for hikers (in the summer) and skiers (in the winter) who are bound for the Alpine resorts in the Salzkammergut region. Not only can they share the cost of the ride between them, but they also gain an easy way to transport all their gear straight to their mountain hotel.
Munich to Salzburg by tour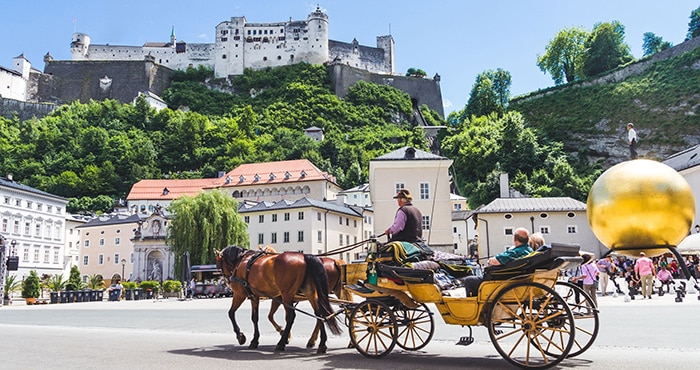 Time – All day
Price – Around $50 per person
Comfort – 4/5
You can infuse your journey from Munich to Salzburg with a little adventure by going down the organised tour route. Lasting a full-day, these packages not only transport you to the handsome Baroque city on the Salzach River. They also offer oodles of historical and cultural insights along the way. A typical itinerary involves a pickup at your hotel in Munich, followed by a minivan or coach transfer to Salzburg, guided walking tours of the city centre, a look at the Mirabell Palace, and a jaunt to the amazing Hohensalzburg Fortress. You might also be able to find packages that offer a stop at the striking Nazi base of the Eagle's Nest in the Obersalzberg to boot.
---
The Alps beckon on the horizon in Munich. They call adventurers and nature lovers with their serrated ridges and snow. But they also hide the grand Austrian city of Salzburg, where you'll sip potent fruit schnapps on cobbled piazzas and learn all about Mozart beneath spiked peaks and castles.
---
Munich to Salzburg FAQ
What is the cheapest way to get from Munich to Salzburg?
The coach offers the best of the bargains on this route. In fact, you can sometimes get seats all the way from Munich ZOB station to Salzburg for just $5.50 apiece, so long as you book early using 12Go.co. We'd recommend looking for tried-and-tested operators like Flixbus for the lowest rates and most frequent departures.
What is the fastest way to get from Munich to Salzburg?
The train. It can whisk you from Munich's big Central Station across the northern edge of the Alps to Salzburg in just 1.5 hours. You will need to seek out the RJX trains that are run by OBB to do it that quickly, because the Meridian services aren't quite as fast.
What is the best way to travel from Munich to Salzburg?
For most travelers, it's surely the train. Scenic, affordable and frequent, it ticks all the boxes for an easy ride south-east to Salzburg. However, there's something to be said for organised taxi transfers. Yes, they cost more, but they're a real gift for groups of skiers and hikers who have lots of gear and want to get straight to the mountain resorts.
How much is a train ticket from Munich to Salzburg?
Head over to 12Go.co, enter your travel dates, and click search. You'll see that ticket prices vary on the trains from Munich to Salzburg. If you're booking nice and early, you could end up paying a wallet-friendly $22 per person for the fastest EuroCity trains. If not, you might want to consider the $34 one-way tickets on the Meridian line. Or, maybe you could save some cash by buying the Bayern Ticket, which has good discounts for families and large groups who want to move around Bavaria and into Salzburg.
Is there a direct train from Munich to Salzburg?
There are loads. They leave more than once per hour from Munich's Central Station, completing the whole 90-mile trip in as little as 1.5 hours. You will want to book your seats in advance using 12Go.co, however, because the trains can get busy, particularly during peak travel seasons and rush hours.
Is there a high-speed train from Munich to Salzburg?
There are no 300-kph bullet trains on this route, but there are rather quick EuroCity trains that can help you complete the whole trip in just 1.5 hours. They're the fastest way to get from Munich to Salzburg, so are understandably popular. Just be sure to book your seat ahead of time using 12Go.co.
How useful was this post?
Click on a star to rate it!
Average rating / 5. Vote count: