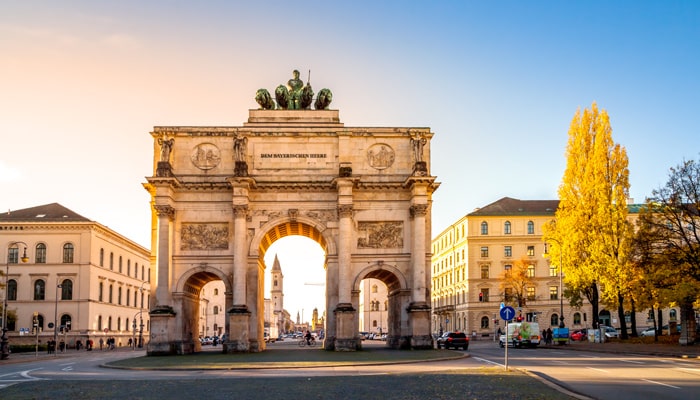 Ditch the urban wear, get a-yodelling and pull on those lederhosen, because this guide is all about helping you get from the boho neighborhoods of Berlin to the hearty Bavarian beer halls of Munich. It'll soon have you dreaming of the snow-capped German Alps and munching on weisswurst, simply by running through all the ways you can cover the 500 kilometres from the country's capital to its southernmost city.
In this guide there are details about catching the train right through the heart of the nation, along with driving instructions, and info on the regular flight links from town to town. See you in the Englischer Garten!
Berlin to Munich by plane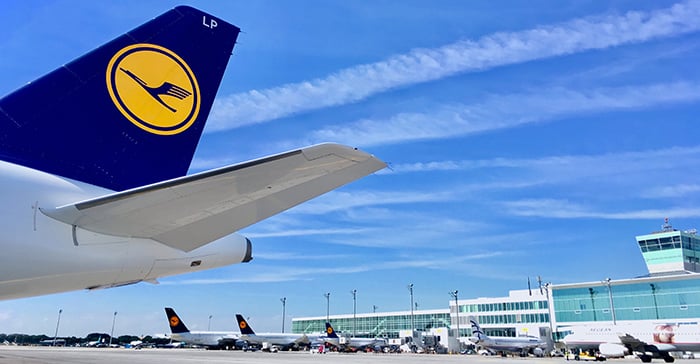 Time – 1 h 10 min
Price – $45+
Comfort – 4/5
You won't be short on nonstop flights from Berlin to Munich. It's normal to find as many as 15 connections per day. They hop straight south-west after jetting out of the runways of the large Berlin Brandenburg Airport (BER), whizzing over the mountains of Saxony and the castle-topped hills of Thuringia at nearly 30,000 feet. That all takes just 1h10 or 1h20 in total, putting planes firmly up there with the fastest modes of transport on offer.
There are two airlines to pick from if you do decide to fly. Leaving more euros for your Oktoberfest beers are the budget flights with easyJet. They offer a no-frills service out of Berlin Brandenburg, with tickets starting at around the $45 mark. Germany's well-rated flag carrier, Lufthansa, bring up the bulk of the other services. They're usually a tad pricier – think around $58 each way – but have onboard snacks as standard. Both operators now charge extra for hold luggage, but you can sometimes get that reduced by opting for Lufthansa's Economy Classic packages.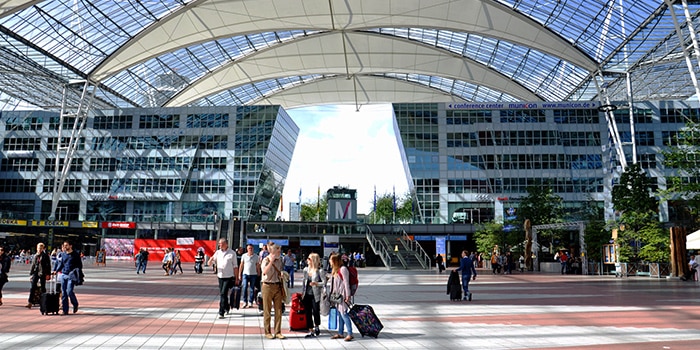 Take the plane to keep things simple and comfy, enjoying a flight time of just over one hour between Berlin and Munich.
When it comes to arriving, you'll jet into the vast Munich International Airport (MUC). Just short of 30km north-west of the main city, it's one of Germany's largest. Take the S1 or S8 airport trains directly from the terminals if you're looking to head to the sights of the Altstadt area. They cost around $13 and take about 50 minutes in total.
It's super-easy to search and book for flight tickets between Berlin and Munich. Just head over to 12Go.co and enter your travel dates. There, you'll be able to home in on the cheapest deals and the best departure times. What's more, you can go hunting for your seats well in advance of traveling, when average airfares are likely to be just a fraction of their final cost.
Berlin to Munich by train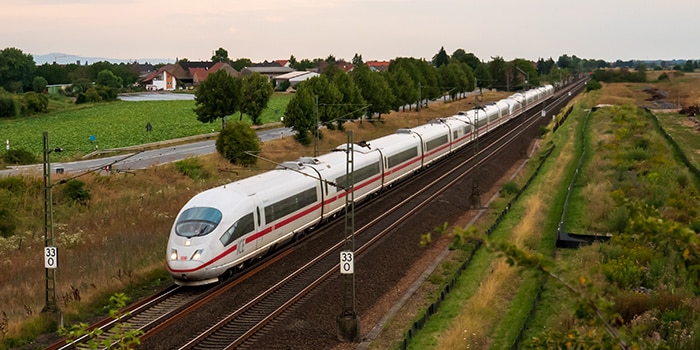 Time – 4 hours
Price – $31
Comfort – 5/5
There are loads of reasons why the train is up there with the most popular modes of transport for getting between Berlin and Munich. Most notably, it's now basically as quick as the planes if you measure from city centre to city centre, because even flying takes in the region of four hours on that count, only with bag-drops, security, and the added carbon emissions to boot.
The train is a tempting choice for any Berlin-Munich journey, especially thanks to the pretty countryside views through Saxony and northern Bavaria.
Secondly, there's a lot to be said for how much of an adventure the train trip can be by itself. You'll pass the hilly backcountry of Saxony, into the forested lands of Thuringia, and go through the historic town of Nuremberg. You could even opt to turn this into a multi-stop tour of middle Germany, to explore beer towns like Bamburg or the beautiful center of Erfurt on the way. But it's fun even if you stay onboard the whole time. The trip is run on comfy ICE models, which all have spacious seating with plugs, and even dining cars that serve regional German cuisine.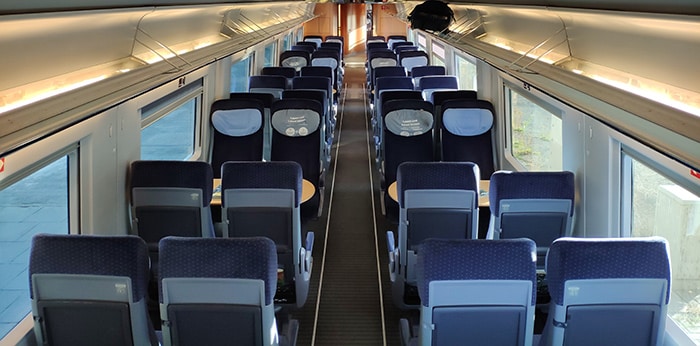 Add to that the attractive price point. Seats on the locomotive going south-west to Munich can cost as little as $31. You will need to book online and in advance using a portal like 12Go.co to get those sorts of bargains, but they should be available if you start looking at least 60-90 days before departure. What's more, trains have no surcharges for extra luggage, so feel free to pack those lederhosen and skis, folks.
Berlin to Munich by bus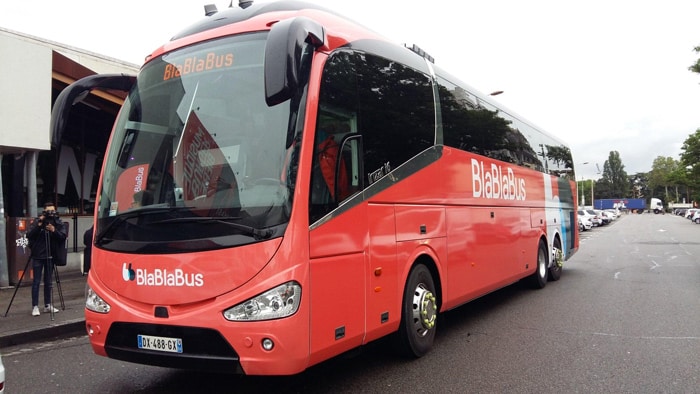 Time – 7 hours
Price – $17
Comfort – 4/5
Buses strike a good balance between the budget-friendly and the convenient. Yes, they are great bargains, with tickets that start at an attractive $17 for the whole trip. And they leave regularly, with departures usually spread as little as 30 minutes or an hour apart. What's more, you'll have a range of different starting stations to pick from, whether you want to go from the Berlin Central Station, the Zentraler Omnibusbahnhof on the western edge of the capital, or from Berlin Schönefeld Airport.
Watching the budget? Book the bus, because it's the cheapest way to go from Berlin to Munich.
So, what's the catch? The time it will take comes to mind. You're looking at a trip of just over seven hours from start to finish, and maybe even more if there's traffic leaving Berlin and entering Munich (as there often is!). On top of that, you won't have the same comfort as on one of those fancy ICE trains. Buses usually have trimmed legroom and can be busy, although they'll redeem a little kudos with reclining seats and good air conditioning.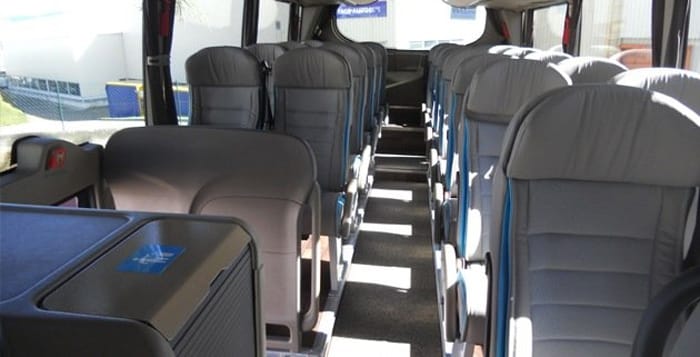 The main thing you'll need to decide is what company to travel with. You can search and find them all over on 12Go.co. Be sure to check which ones go from where and how long each takes. Those are the key features that differ between the major operators. Popular names to look out for are Pinkbus, BlaBlaBus, and Flixbus.
Berlin to Munich by car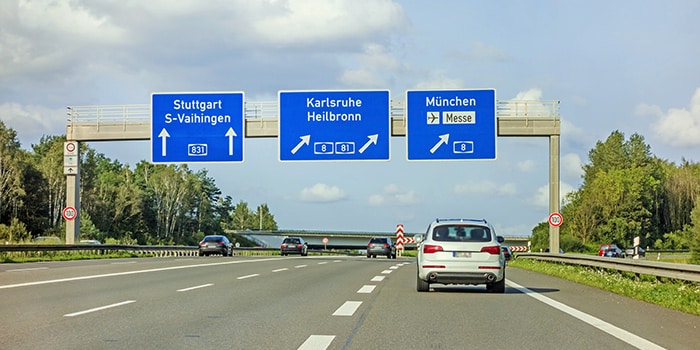 Time – 6 hours
Price – $70+
Comfort – 5/5
It doesn't really make any economic sense to plump for a hire car if your aim is to get from Berlin to Munich in a hurry. The drive down the autobahn usually takes around six hours total, so trains and planes will always be the faster choice. But there's one undeniable bonus in having a ride at your disposal: The adventure.
Delights on the road from Berlin to Munich include Saxony's forests and Bavaria's historic beer towns.
Yep, all of central-eastern Germany can be explored to the full if you go this way. Making the most of the trip probably means spreading it over at least a couple of days. That's because no intrepid traveler should miss a beer-tasting session in the half-timbered taverns of Bamberg, or a layover in Nuremberg, where red-tiled roofs spread beneath an old imperial castle.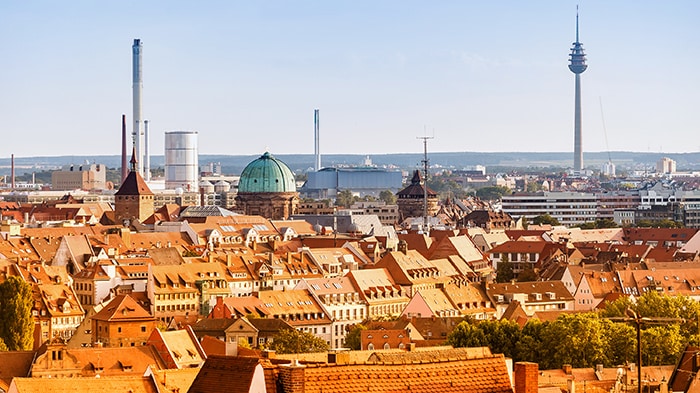 Making all that even more tempting is the fact that lease vehicles don't cost too much in Germany. Just check out RentalCars.com, where prices for four-seater cars are about $60 for three days. Of course, you might need to pay surcharges on top of that for driving only in a single direction. You'll also need to make sure that you designate a pick-up and drop-off point that's in both Berlin and Munich, otherwise you'll have to travel to the airport to get your wheels.
---
Once you've scored those selfies by the Brandenburg Gate and partied the night away in Mitte's pumping electro clubs, plot a course south-west to Munich. It's the Bavarian capital and one darn handsome city, famed for its romantic churches and raucous beer festivals.
---
Berlin to Munich FAQ
What is the cheapest way to get from Berlin to Munich?
Buses almost always come in as the cheapest choice for travelers looking to cross Germany from Berlin to Munich. That might be why they are the perennial favourite of budget backpackers during the summer months. To avoid the rush and get the bargain fares, you can book coaches well in advance using 12Go.co.
What is the fastest way to get from Berlin to Munich?
While flights only take 1.5 hours to go from runway to runway, they might not actually be the fastest way from Berlin to Munich. If you're wanting to get to the main sights and beer bars of the Altstadt district down south, then train connections could prove quicker. With recent high-speed upgrades on the line, they can now complete the trip in under four hours.
How much is a train ticket from Berlin to Munich?
Tickets on the comfy ICE trains that run between Berlin and Munich start as low as $31. To get those reduced, early-bird fares, it's a good idea to check out 12Go.co and book as soon as you can. Otherwise, you might see prices shoot up to more than double.
Is there an overnight train from Berlin to Munich?
No longer. There was once upon a time, but it's been stopped because upgrades on the main line going south from Berlin helped to cut day journey times down to under four hours. There's always a chance the service will return, though. Watch this space.
Is it better to fly from Berlin to Munich or take the train?
For us, it's a no-brainer: Take the train! Why? Well…the scenery on its own should be enough. There are pine forests to whiz by in Saxony and rolling farmlands in Thuringia. Then you've got the stylish ICE trains, which are comfy and boast onboard meal service. Oh, and prices and travel times are roughly similar. The train takes four hours and costs from $30, while planes mean traveling for three or four hours total and cost about $45 or more.
How useful was this post?
Click on a star to rate it!
Average rating / 5. Vote count: