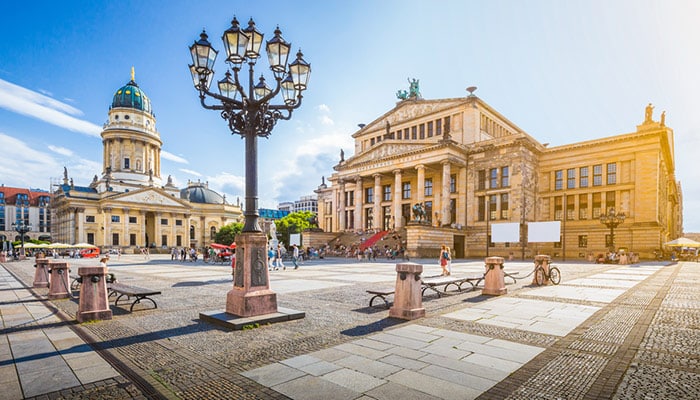 At once party-mad and uber-chilled, elegant and easy-going, grand and gritty, Berlin is the ultimate city of contrasts. It's famed for its majestic Reichstag but also for its sleepless techno clubs. It flaunts chic pop-up eateries next to casual bratwurst stalls. You can tour the leafy gardens of the Tiergarten before strutting the boulevards under the Brandenburg Gate in nearby Mitte. Meanwhile, the priceless art collections of Museum Island beckon right next door to ramshackle squat bars and jazz dives and cumin-scented kebab stalls in hip Friedrichshain and cool Kreuzberg. Creative, sprightly, but steeped in history, it's a capital you won't forget in a hurry.
These days, Airbnb offers a whole load of potential stays in Germany's first city. There are elegant penthouses that open onto the Mitte district in the heart of the capital. There are boho-boutique lodges down in the happening nightlife quarters. There are even houseboats and shared flats that help you feel the local vibe. Let's take a look…
In this Airbnb guide to Berlin: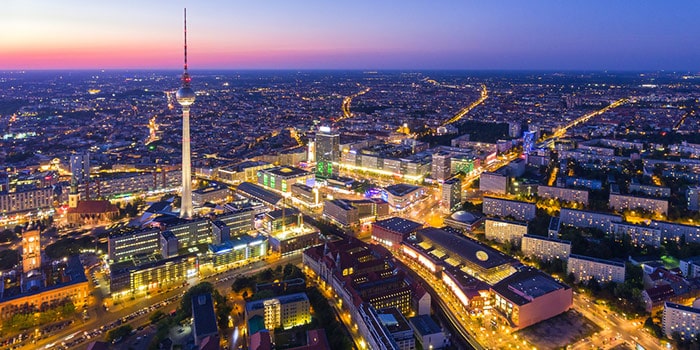 Is Airbnb legal in Berlin?
The situation with Airbnb in Berlin is fluid. Up until 2018, landlords faced strict rules on short-term rentals. That's since changed. A new law has recently made it legal to lease out properties all over the city, provided hosts get an official permit from their borough. There are hefty fines – up to half a million euros! – for any property owners who try to dodge those responsibilities, so most will do things by the book. The good news is that travelers aren't the target of the Airbnb laws. You can browse and book to your heart's content, although you might want to check that your prospective Berlin pad has all the necessary registrations and whatnot.
Where should I stay in Berlin Airbnb?
Berlin is a patchwork of countless neighbourhoods, each with their own unique character and charm. We think beginning your Airbnb search in Mitte (1) is always a good idea, because a stay there means a stay right on the doorstep of the major sights and museums. For hipster bars and multicultural dining, the duo of Kreuzberg (2) and Friedrichshain (3) simply can't be ignored. Neukölln (4) is an upcoming artist's hub that's great for those keen on heading off the beaten track. Then you've got the vibrant young professional area of Prenzlauer Berg (5), backed up by relaxed and well-to-do Charlottenburg (6).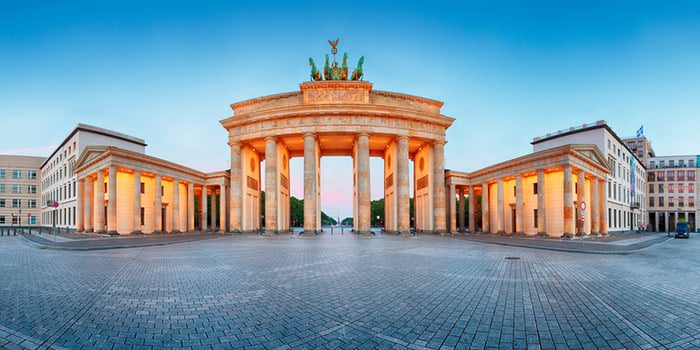 Mitte
Pros
Amazing landmarks
Fantastic museums
Chic fashion shopping
Cons
Probably the most expensive part of town
Pricy to stay and live
Mitte means 'the middle', and it lives up to its name: The district forms the beating heart of the German capital. This is the stomping ground of iconic landmarks like the Brandenburg Gate, the shimmering glass dome of the Reichstag, and the tram-rattling interchange at Potsdamer Platz. You can while away your days shopping in the boutiques of chic Unter den Linden (Berlin's answer to the Champs-Élysées). You can unravel raw 20th-century history at Checkpoint Charlie. You can get lost amid Mesopotamian relics and Greek busts in fascinating Museum Island. It's positively brimming with things to do and see.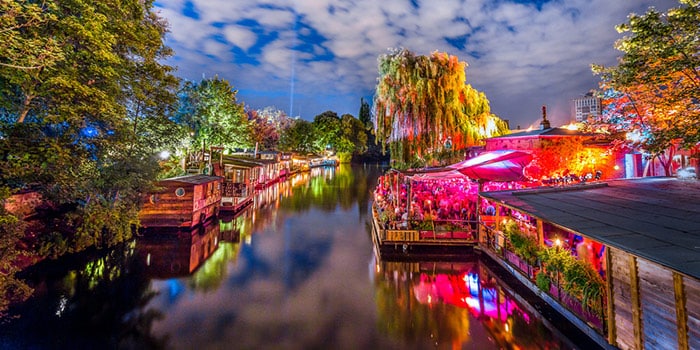 Kreuzberg
Pros
Gritty nightlife venues
Multicultural eateries
Hipster vibe
Cons
Loud after dark
Not the prettiest part of the city
The original incubator of Berlin's subculture scene, Kreuzberg is a punky, pugnacious part of the capital. Recent years have seen gentrification filter in, too, so you'll now encounter graffiti-strewn squat bars next to independent coffee roasteries and creative media brands. The vibe remains relaxed and buzzy. There are oodles of places to sample multicultural menus – Turkish falafel, spicy Mexicana tacos, Indian rotis – along with rollicking live-music venues come the evening.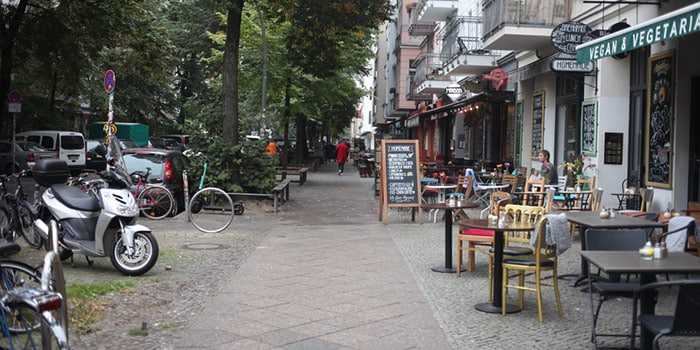 Friedrichshain
Pros
Gritty urban street scenes
Cool cafés and bars
Techno nigtlife
Cons
Not the cleanest and prettiest part of town
Quite cliquey with the hipster crowd
The character of Friedrichshain was forged in the aftermath of the fall of the Berlin Wall. In fact, you can still see some of that infamous bulwark, half crumbled and strewn with inspiring street art, at the East Side Gallery along the district's riverside. The keywords here are alternative and rebellious. Friedrichshain has established itself as a hub for subversive politics and artists in the last few decades. It's got countless photography galleries, smoky cafés where students chatter, and seriously legendary nightlife venues like Berghain (said to be virtually impossible to get into).