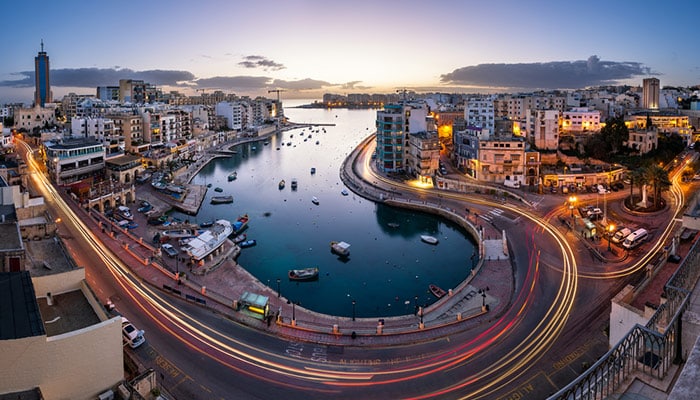 It's not big, but it's darn enthralling – that's the mantra down in Malta, a diminutive archipelago nation that's washed by the warm waters of the southern Mediterranean right on the fringes of Europe. History in these parts talks of Turkish sieges and zealous Knights Hospitaller fighters. The cities – mainly Valletta, the capital – are crowned by honey-hued citadels and some of the most audacious churches on the continent, but also fizz with life on chic marinas and offer tasty Maltese food in hidden tavernas. Outside of the towns, rugged coastlines beset by grottoes and lagoons abound, and so do wild hills scented by thyme and juniper, or ancient castle settlements built by the Moors. This one promises to be a holiday filled with adventure!
Airbnb has a whole mezze platter of rentals on offer across the country's islands. Some sit in the bustling heart of the main cities. Others whisk you out to wave-bashed cliffs and sunny beaches. This guide has all the info you need to pick the top neighbourhoods and areas around Malta, along with some hints on the hottest Airbnbs of all. Let's get started…
In this Airbnb guide to Malta: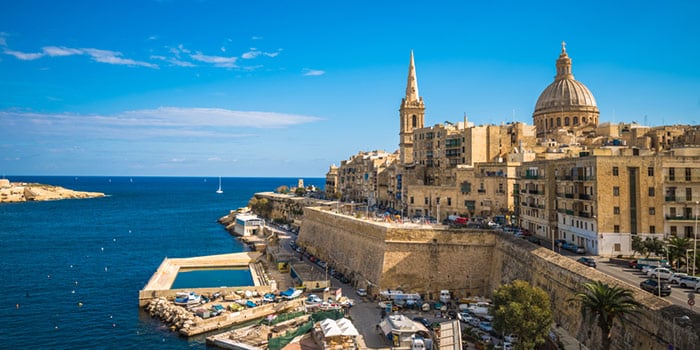 Is Airbnb legal in Malta?
You don't have to worry about booking your holiday accommodation in Malta via Airbnb – the service is perfectly legal for travelers keen to explore the muscular Christian castles and yacht-bobbing marinas of the island. The Maltese government does ask that all property owners register their place with the local tourism board. There's been talk of harsher punishments against those who try to dodge that. However, all those responsibilities are on the host, not the guest. You should be aware that you might be liable to pay a tourism tax in any rentals rated with four stars and above. That could be up to €2 per person, per night.
Where should I stay in Malta Airbnb?
Valletta (1) is the world-famous fortress-capital of Malta, where you'll spy out spine-tingling Caravaggio paintings and see a grand medieval citadel over the sea. The modern towns of Saint Julian's & Paceville (2) are north of that. They're the island's happening nightlife hubs. Sliema (3) is just a little closer, with its luxury Airbnbs and vibrant shopping precincts. For even more – and older – history, you could also make for the maze-like erstwhile capital of Mdina (4). For a rustic escape filled with hiking and good wine, Gozo (5) is a great option. Finally, families eager to relax by the Med often love Buġibba (6) on the north coast.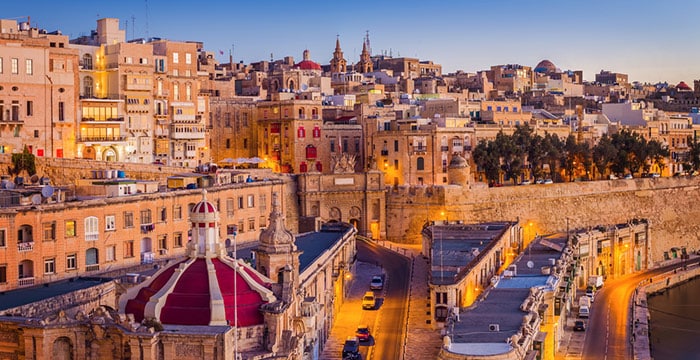 Valletta
Pros
History everywhere you look
Priceless artworks
Bustling streets filled with cafés
Cons
Very touristy
Not very big – a couple of days might be enough here!
Valletta is for the history lovers and the architecture buffs. Steeped in grand buildings, the whole city rises above the Mediterranean like a castle. Delve between the medieval walls and you'll find the Palace of the Grand Masters – the onetime fortress of the knights that commanded Malta throughout the 16th and 17th centuries – and the Co Cathedral of St John – home to a particularly haunting Caravaggio. The streets around those are inundated with more chapels, bulwarks, and towers than you can shake a guidebook at, but many are now boutique B&Bs and European cafés.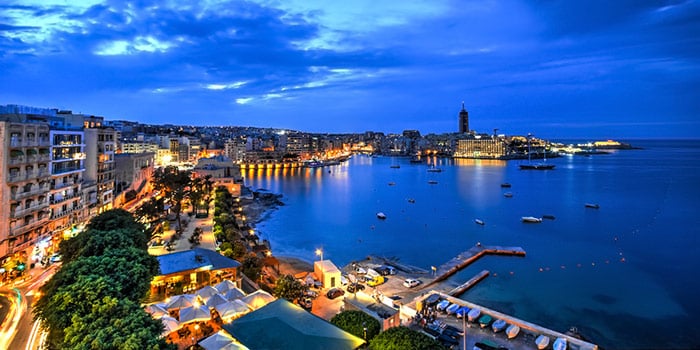 Saint Julian's & Paceville
Pros
The nightlife
Fantastic dining
Eclectic crowd
Cons
Very loud – especially at night!
No sandy beaches
There's a dash of Ibiza about these buzzy districts to the north of Valletta proper. Billed as the haven for nightlife, they have cool cocktail bars spilling down to pebble coves and sparkling Mediterranean waters, along with pumping nightclubs with roof terraces and in-house DJs. Saint Julian's is the first part of the area you'll encounter as you leave the capital. It's spread across a craggy inlet and hosts good-vibes sunset bars and refined Maltese bistros. Next comes Paceville proper, which touts stunning Spinola Bay and it's happening array of cafés and kitchens, all next to hedonistic strips of Irish pubs, fast-food joints, and karaoke bars.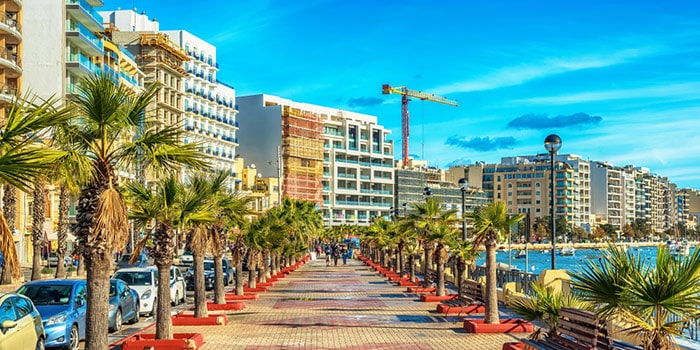 Sliema
Pros
Great shopping
Close to nightlife areas and historic Valletta
Rocky swimming spots
Cons
Gets busy in the summer months
Can be expensive
Stylish and energetic, but still just a little quieter than the out-and-out party neighbourhoods to its north, Sliema is an affluent corner of Malta that's packed with handsome mansions and beautiful seafront homes. A salt-sprayed promenade that's dotted with 17th-century fortifications weaves its way around the district, encircling a hillside where shopping malls meet rows of enticing tavernas and craft stores. Swimming spots cluster along the shore, but you'll need to be ready to jump straight off the rocks!