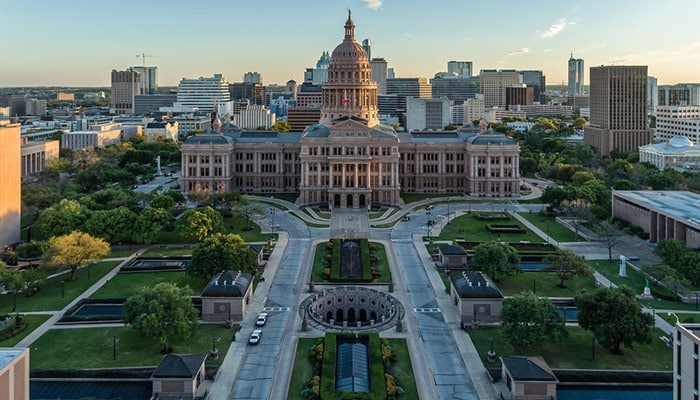 The Texan state capital is actually a bit of a surprise. It's not big and brash like Dallas. It's not the big-business hub of Houston. Instead, it's a city with a hearty Lone Star vibe and a good connection to its humble beginnings. The metro population might be topping two million, but Austin feels a much smaller place. Hit Downtown and you'll clink bourbons with locals while home-grown country bands strike up. Go shopping and you'll discover Texan boutiques, rancher emporiums, and intriguing concept stores. Dine out and it's all hickory-smoked brisket and BBQ wings. But there are some things that can still wow, like the Texas Capitol and its soaring dome, those spring-fed urban swimming lakes, and the Mexic-Arte Museum and its rich collections of Mesoamerican relics.
Choosing an Airbnb in Austin over a traditional hotel is a great way to live like a real Austinite. You'll have your own pad with its own kitchen and lounge, if you like. That means extra freedom to spread out and feel like you're really a part of this big city. This guide can help you home in on the areas that are worth considering. It's also got a few tips on the top Airbnb rentals in Austin overall. Let's get started…
In this Airbnb guide to Austin:
Is Airbnb legal in Austin?
There are some regulations when it comes to running Airbnbs in Austin. Basically, the city asks for every short-term rental to be registered and properly insured. On top of that, there are some zoning laws and restrictions around renting out places that aren't a primary residence. The good news is that these only apply to owners of properties, not travelers. You can still dive into the thousands of listings on offer in the Lone Star capital and get a-booking. Just be aware that there might be minimum-stay limits in place in some of them, and you could be asked to pay a municipal tourist tax, which is typically collected in cash on arrival.
Where should I stay in Austin Airbnb?
Airbnbs in Austin cover all corners of the metropolis. They can take you to the electrifying heart of it all at the Downtown (1) core, which is where the live-music joints and wild country bars are in abundance. Alternatively, drift to East Austin (2), to discover lived-in areas of gritty workaday charm and cheaper stays. Or, go west to historic Clarksville (3), which has quaint cottages that date back more than 100 years. The south side of the Colorado River boasts more local districts that are packed with in-the-know beer halls and parks. They include Zilker (4) and South Lamar (5). Going north means getting the eclectic student hub of Central Austin (6), and then the malls and ready-made entertainment complexes of North Austin (7).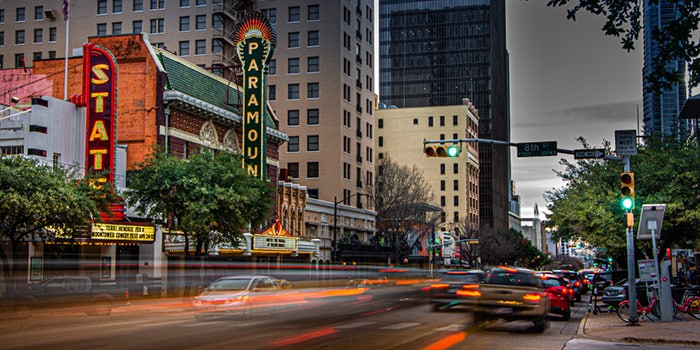 Downtown
Pros
Loads of live music
Really vibrant
Fantastic nightlife
Cons
Hard to get Airbnbs
It's loud!
If you're keen to get stuck into the Live Music Capital of the World and all the energy that goes with it, Downtown is your option. The pulsating middle of the metropolis, it's got more honky-tonk bars and country music venues of any city this side of New Orleans. Sixth Street is the place to party, in rooftop jazz bars or open-air cocktail joints. More bars carry on through the Red River Cultural District, while the Warehouse District has taken up the mantle of Austin's LGBTQ hub. The one downside? It's really hard to find an Airbnb in the heart of Downtown. Book early if you want to be one of the lucky ones!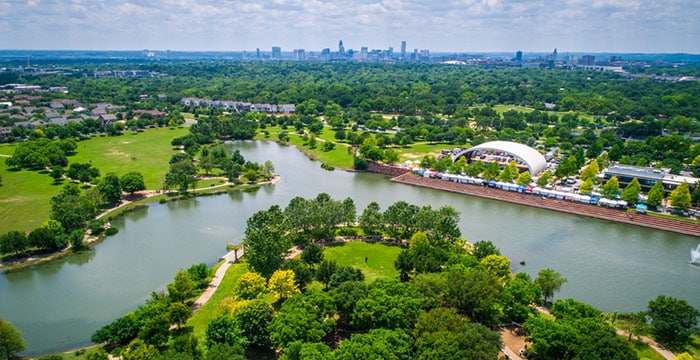 East Austin
Pros
Some characterful neighborhoods
Affordable
Nice neighborhood coffee shops
Cons
Some issues with crime
East Austin covers a huge part of the city, so can be hard to navigate
East Austin covers most of the small areas that lie – you guessed it! – to the east of Downtown. They can all roughly be coupled together because they ooze a sort of bohemian, gritty edge that's not found elsewhere in the city. Hotspots of this vast neighborhood include East Sixth Street and its taco stands and noir cocktail bars, and charming Cherrywood, a land of stoop cottages that line quiet cul-de-sacs. There are some places in East Austin that have bargain Airbnbs, but also some areas that don't have the best reputation when it comes to safety and crime.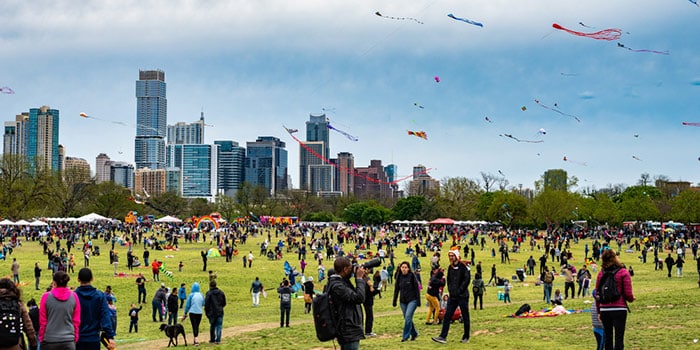 Zilker
Pros
Some good bars on S Lamar
Green area with loads of parkland
Frequented by locals
Cons
Zilker Park gets busy in the summer
Over the wrong side of the river for Downtown
Zilker and its eponymous Zilker Park spreads south from the bends of the Colorado River into the heart of South Austin. It's a beloved corner of town, known mainly for that big green space of over 300 acres, where locals gather to walk their four-legged friends and have picnics on sunny Saturdays. Around the sides of the park are streets threaded with brew houses and casual beer gardens, the best of which is certainly S Lamar Boulevard.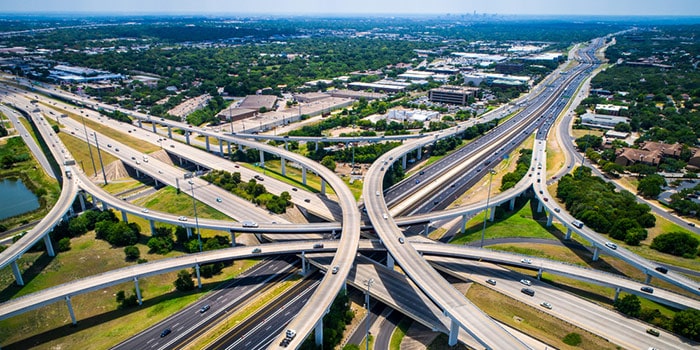 North Austin
Pros
Loads of family entertainments
Lots of shopping
Spacious Airbnbs
Cons
Some ugly strip malls
You'll probably need to drive to get around

Ride the MoPac Expressway around 15 minutes to the north of Downtown Austin and you'll eventually come to modern North Austin. It's an eclectic area that's much more spread out than its compares in the middle of the city. So, you'll need a car to get around. On the plus side, that usually means that Airbnbs are a bit more spacious, and you can pack all sorts into the travel itinerary. Highlights include the al fresco retail district of The Arboretum, with its refined BBQ kitchens and Italian trattoria, and the nightlife quarter of Rock Rose, which pits big clubs against hearty gastropubs.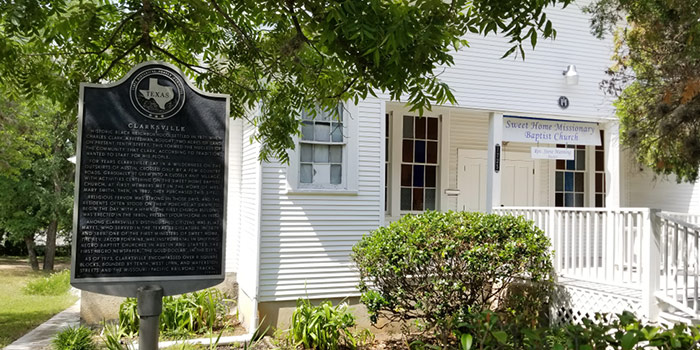 Clarksville
Pros
Shopping on N Lamar Boulevard
Historic area
Charming bungalow houses
Cons
Not much nightlife
Too quiet for some

Art lovers and architecture buffs are sure to like Clarksville. Founded by freed slaves back in the late 1800s, the whole area is now a designated historic district. It sports handsome bungalow homes clad in wood with creaking porches out front and lawns dotted with gnarled oak trees. Most of it is residential and very quiet. However, the eastern part of the neighborhood meets the shopping drag of Lamar Boulevard, where you find bag boutiques, hat shops, outdoors equipment outfitters – there's loads!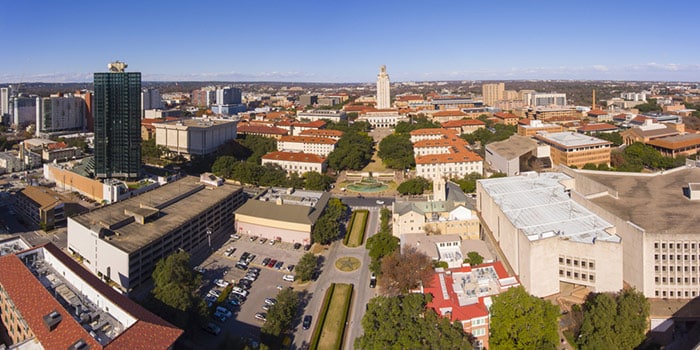 Central Austin
Pros
Balances quietude and energy
Good student vibes
The Drag – a fun-filled street
Cons
Too student-driven for some
There's actually not that many Airbnbs

Central Austin strikes a good balance between quiet residential streets and vibrant areas filled with student bars. The latter are fueled by the post-lecture crowds that emerge from the University of Texas campus on weekends. If you want to be near that, look out for Airbnbs in the vicinity of Guadalupe Street. It's colloquially known as The Drag and hosts bookshops, cafés, and some pretty rambunctious nightlife bars that are live-music havens. The more relaxed areas coalesce around the leafy streets and museums of Hyde Park.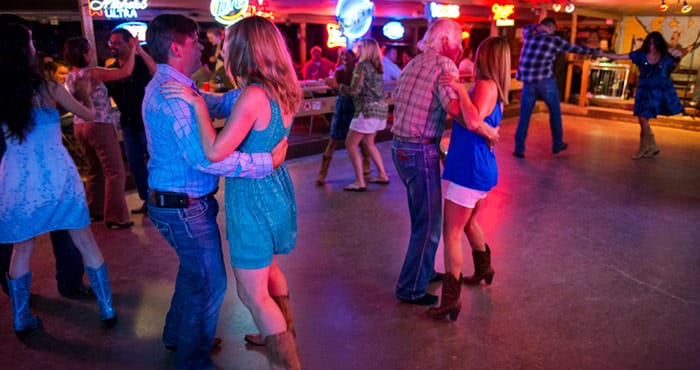 South Lamar
Pros
A famous country-western dance hall
Ethnic eateries
Local vibes
Cons
A little far from Downtown
Some places are near the busy 290 highway

South Lamar is one of the stand-out territories of South Austin. It fizzes with life, but is truly off-the-beaten-track for most tourists. That means it's a chance to feel like a real local, what with Mexican taco stands and honky-tonk bars and all sorts of ethnic eats on the menu. The area is also famed for its musical heritage, mainly because of The Broken Spoke dance hall, where the cowboy outlaw bands of Kris Kristofferson and Willie Nelson honed their sound. 
Best Airbnbs in Austin
Best Airbnb apartment in Austin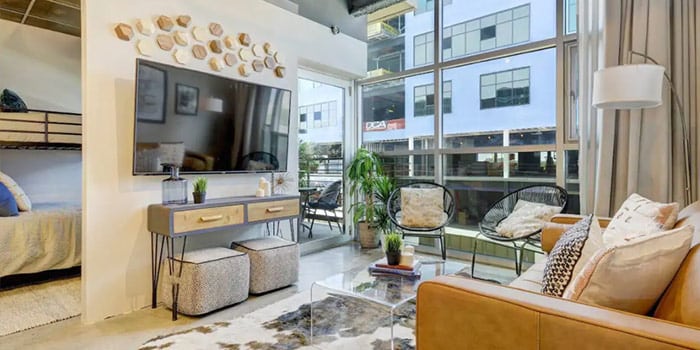 Delightful + Exquisite Loft on 6th Street – Walk Downtown
Plonked perfectly between the rollicking rock bars and country dives of Sixth Street, this uber-cool pad might just be a prime base for exploring that infamous Austin evening scene. It's a corker of a Airbnb to return to, with designer egg chairs, retro fittings, and even neon light art on the walls. Quirky touches run all throughout, hitting a zenith with the cow rug and the huge floor-to-ceiling windows.
Best Airbnb house in Austin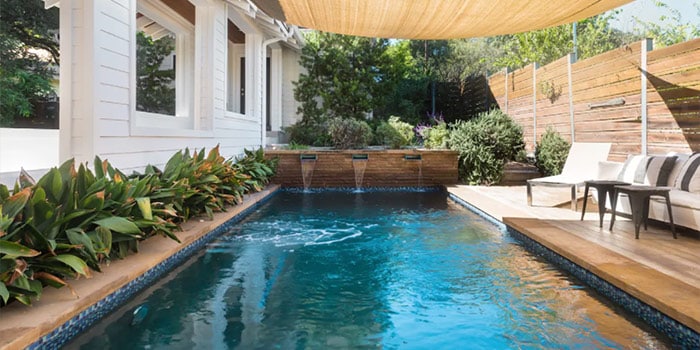 Take in a Dip in the Heated Pool at a Luxury SoCo Retreat
Texas can get pretty scorching in the summer. So, why not bag an Airbnb with its own pool? This sleek Plus listing has you covered on that count. It's an uber-sumptuous Southern house on the south side of the Colorado River, complete with swish interiors of white walls and thought-provoking furniture. The piece de resistance is definitely the garden, where you get outdoor seating, canopies for shade, and that all-important swimming spot!
Best Airbnb for families in Austin
Hip 2 story Downtown E. Austin Walk to Rainey & CC
There's something endearing about this stoop cottage on the east side of the Downtown. It's got all the things you could need for a wholesome family holiday – a large kitchen-diner, a big lounge, three separate bedrooms. Oh, and it's also within walking distance of the Lady Bird Lake, the banks of the Colorado River, and the music-loving heart of the city.
Best Airbnb for large groups in Austin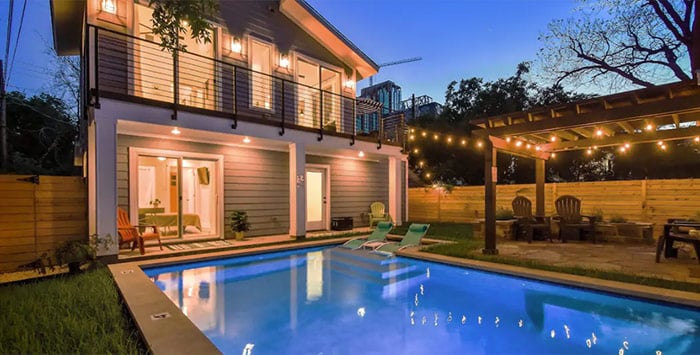 Bright + Chic Back House | Walk Downtown
There's space for up to 12 guests at this huge East Austin pad. Just a short hop from the wild nightlife areas of Downtown, it offers four bedrooms and all manner of luxuries. They come in the form of a sprawling garden with its own large swimming pool, a designer kitchen with a breakfast bar, and a private lounge with a big flat-screen TV.
Best Airbnb for quirky stays in Austin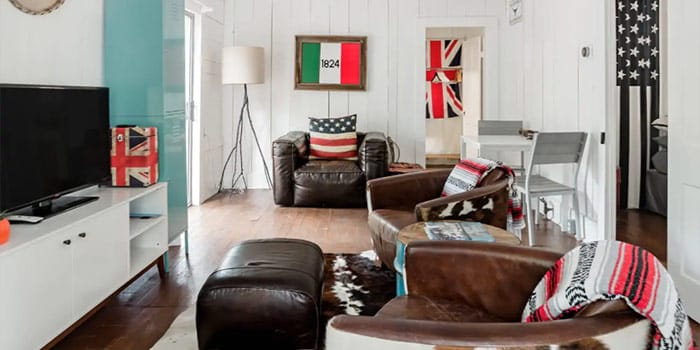 Stay and Enjoy The Austin Texas House South Congress
This traditional Texan cottage is a blast from the past. Its paint-peeling white walls and its timber shell sit on the south side of the city, with a green garden and a porch for people watching just out front. Inside, you get the charms you'd expect of a plush Plus listing, including Lone Star paraphernalia on the walls and a cozy lounge for kicking back in after long days of sightseeing (or long nights of country music!).
Is Airbnb cheaper than hotels in Austin?
One of the reasons that Airbnb has proved so popular in the Texan capital in recent years is the cost. You might well find that even the most luxury of short-term lets on the platform have pretty enticing price tags that can beat comparable hotels. But the savings also go beyond just the nightly rate. You can often slash costs further by booking bigger places and sharing the total between more travelers. Then there's the amount you'll cut from your outgoings by making use of self-catering facilities instead of eating out in the rollicking Downtown each evening. It all adds up.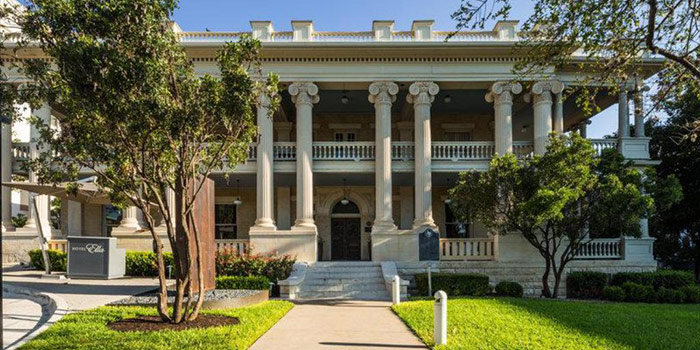 Perhaps the major downside here is that Airbnbs don't have the same level of personalized service that comes with a hotel. There probably won't be a dedicated front desk. There probably won't be daily housekeeping. There probably won't be an on-site concierge. For those sorts of frills, we'd recommend checking out somewhere like the beautiful Hotel Ella. It's a grand establishment with Neo-Classical exteriors that offers a much more pampered stay.
Bring the cowboy boots and the dancing spirit, because this live-music-mad and BBQ-scented state capital awaits…
How useful was this post?
Click on a star to rate it!
Average rating / 5. Vote count: