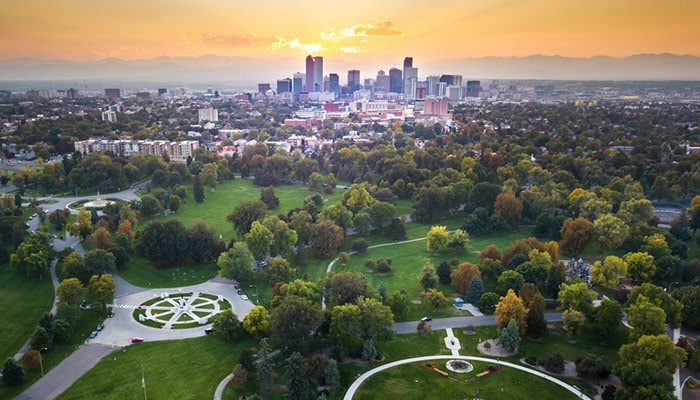 The Mile High City sits in the shade of the hulking Front Range of the Rocky Mountains. It's long been a stopping point for those moving east-to-west in the United States, with one foot on the plains and another on the Continental Divide. These days, that translates into an uber-active town folk, who ski and hike and snowshoe on their weekends. But you don't have to leave the city for excitements. Denver flaunts one of the country's top art museums, a gold-tipped state capitol complex, and all manner of enticing neighborhoods that pulse with bars and multicultural eats.
Choosing an Airbnb is a great way to get a more local feel for Colorado's first city. Often self-catering, these pads give extra space and privacy, so you can experience the arty blocks of River North and the shopping malls of Cherry Creek at your very own pace. This guide has insights into the best neighborhoods for Airbnb bookings, and suggests a few of the top individual properties currently in the running.
In this Airbnb guide to Denver: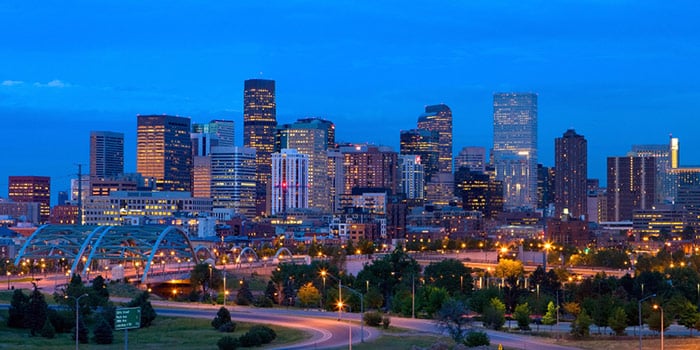 Is Airbnb legal in Denver?
Denver's authorities only allow primary residences to be let out via Airbnb these days. What's more, all hosts have to obtain the correct license from city hall and display it properly on their online listing. As a traveler, you don't have to worry about those things. However, they are worth mentioning because they've had the effect of cutting the overall number of listings that are available in the Mile High City. There are still plenty on the menu, though, and you can always double check with a host that all documents are in order by using the 'contact host' feature. Easy.
Where should I stay in Denver Airbnb?
Denver is centered on a few lively areas. Chief among them is Capitol Hill (1), where you get the famous state buildings and a medley of good bars and bistros. River North (2) – also called RiNo – is on the edge of that, flaunting a creative collection of independent galleries. Five Points (3) is a similar prospect, with its artisan food bazaars and nightlife spots. The Lower Downtown (4) is littered with handsome Victorian and turn-of-the-century buildings to the south, but also figures as a transport hub thanks to Union Station. Uptown (5) is on the other side of the center, with its upscale gastronomy and good family Airbnbs. Then you get Cherry Creek (6), a slightly out-of-town district that excels on the retail front.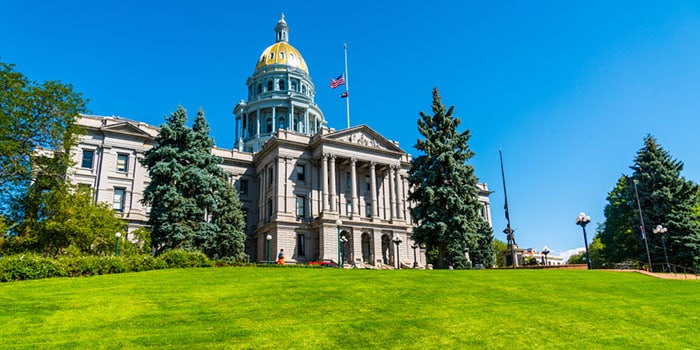 Capitol Hill
Pros
A little bit of everything
Historic attractions
Major landmarks
Cons
Busy
A bit business like for some
Colloquially known as just Cap Hill, this is the busiest and the most important part of the city. As the name implies, it's where you find the grand domes and colonnaded frontispieces of the great Colorado state capitol complex. Go there for rich history and to learn about the corridors of power in this part of the US. On top of that, there's the Molly Brown House Museum (a collection that details the life of a Titanic survivor), lots of business buildings, and the vibrant nightlife scene of Broadway – filled with grill houses, clubs, and breweries.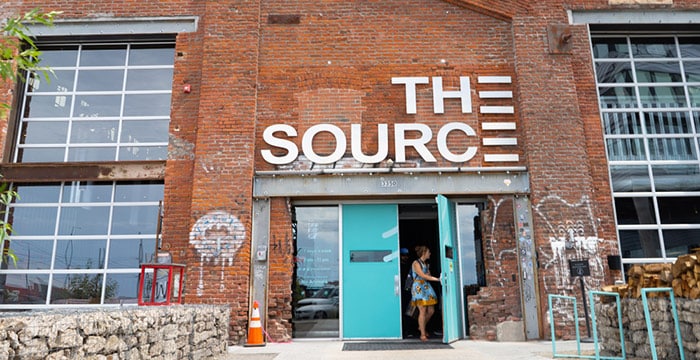 River North
Pros
Loads of art and culture
Weekend nightlife
Creative eateries and coffee shops
Cons
It's an old industrial area
A little cliquey for some
River North has many names. Some call it the River North Art District. Others call it, simply, RiNo. Whatever you go for, there's no denying the pizzazz of the place. Wedged between Five Points and the 70 interstate, this one's a mass of art galleries, workshops, innovative eateries, and alchemical coffee roasteries. They all lurk in rejuvenated industrial depots with redbrick walls and rusting railroads running out front. Weekends in the area are particularly good fun, with open-house exhibitions meeting rambunctious rock n' roll shows.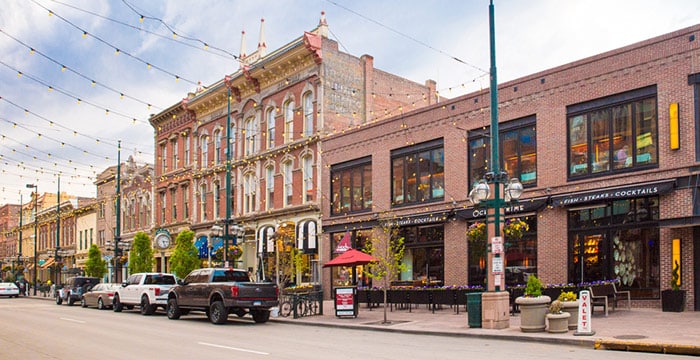 Five Points
Pros
Loads of places to eat
Upmarket dining
Connected to lots of major downtown spots
Cons
Expensive
Gets really busy
Five Points is arguably the most electrifying part of Denver. At the intersection of five major roads (hence the name), it's a natural gathering point of people. They come to shop in the bespoke kitchens of the Denver Central Market – a collection of expert chocolatiers and cheese aficionados. They come to dine in the acclaimed establishments of Larimer Street – Latin American cocktail joints, haute celeb kitchens, classy sushi restaurants. The River North Art area is on the doorstep, while Capitol Hill awaits to the south, too, making this a cracking base for first-time travelers to the Mile High City.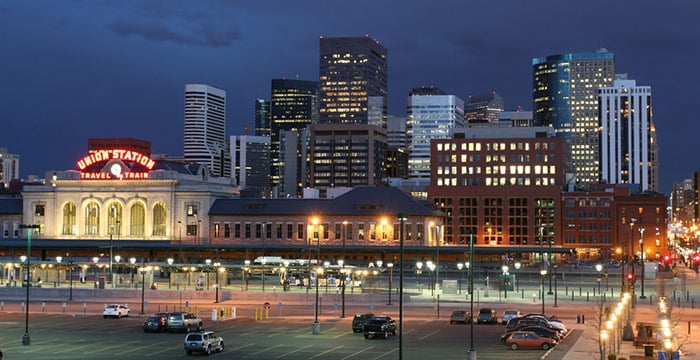 Lower Downtown
Pros
Excellent shopping
Eye-catching architecture
Nice parks
Cons
It's very busy
Doesn't have loads of Airbnbs
Lower Downtown is also known as just LoDo. It's among the most iconic districts in the center, hosting the famous plaza of Larimer Square and the historic frontages of Union Station (probably the most photographed building in Denver!). The Lower Downtown is definitely one for lovers of urban street scenes, as the blocks are dotted with Beaux-Arts, Art Deco, and Victorian structures, all before giving way to the green lawns of Commons Park – perfect for a picnic. It's also a major shopping precinct, with boutiques and high-street names in abundance.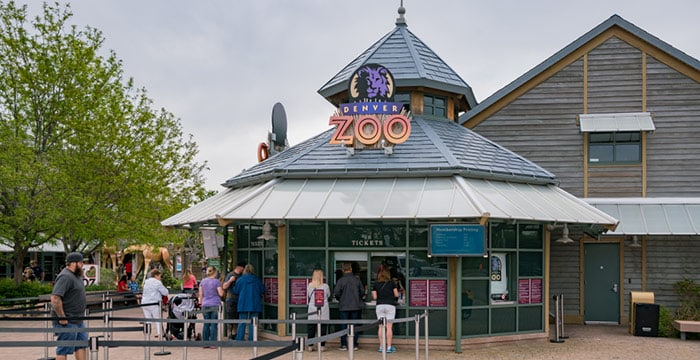 Uptown
Pros
Music venues
International dining
Family attractions like Denver Zoo are close
Cons
Can be expensive
Very mainstream vibe
If you're after a sleek and vibrant part of the Denver downtown core, Uptown has you covered. It's filled with elegant international restaurants that serve everything from sourdough Italian pizzas to refined Mexican fare to artisan ice-cream. There's also an abundance of entertainment options, from the rocking Ogden Theatre to the colossal Fillmore Auditorium, a place where mega stars have rumbled the stage. Oh, and Uptown sits close to loads of Denver's top family attractions, not least of all Denver Zoo, which is just a little to the east.
Cherry Creek
Pros
The best shopping in the city
Family entertainments
Nice mix of international dining options
Cons
A little far from Denver's major attractions
Big malls dominate Cherry Creek
On the south-eastern edge of Denver's downtown, Cherry Creek has emerged as a popular retail area. It's got the Cherry Creek Shopping Center – covering a whopping one million square feet of space and encompassing oodles of high-class boutique stores. There's also a weekend market, the Colorado Fresh Market, that showcases the best of local Colorado cooking and farm foods. The heart of Cherry Creek comes with 2nd and 3rd avenues, which host an upcoming mix of burger bars and ethnic restaurants.
Best Airbnbs in Denver
Best Airbnb apartment in Denver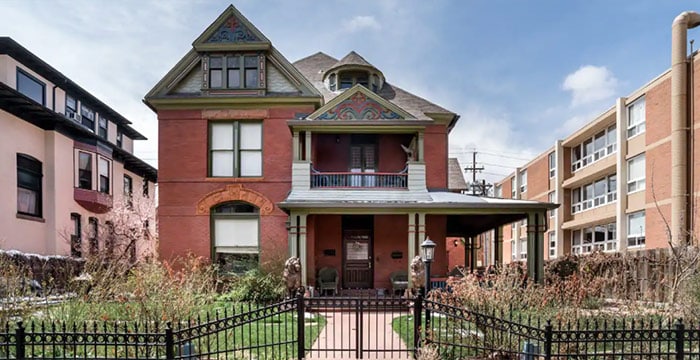 Admire the Eclectic Aesthetic at a Historic City Sanctuary
This basement pad in Cheesman Park promises to get you close to the buzzy downtown core of Capitol Hill. It also promises a stay with plenty of character. Just take the lounge and kitchen space. It fuses noir elements of the 1930s with touches of colonial British charm and even outlandish paraphernalia relating to Wild West America. It's all very kitschy; all very unique!
Best Airbnb house in Denver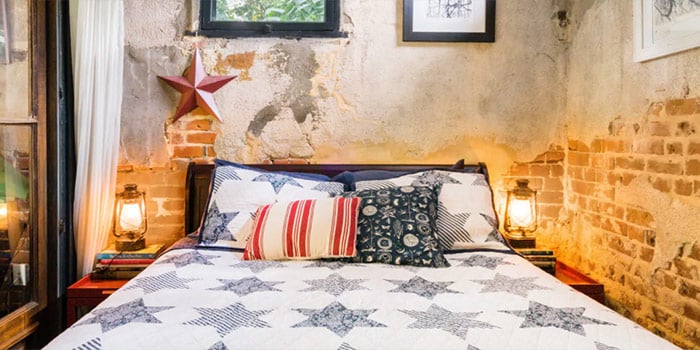 Historic Carriage House in Denver's Oldest Neighborhood
You'll be able to feel the history at this traditional Denver carriage house. Set deep in the blocks of Five Points, it oozes 1800s charm with its chipped brick interiors and gabled roofs. Being a Plus listing means you can also look forward to some luxuries. They come in the form of art-filled living quarters, an on-site gym (by appointment only), and a garden hot tub.
Best Airbnb for families in Denver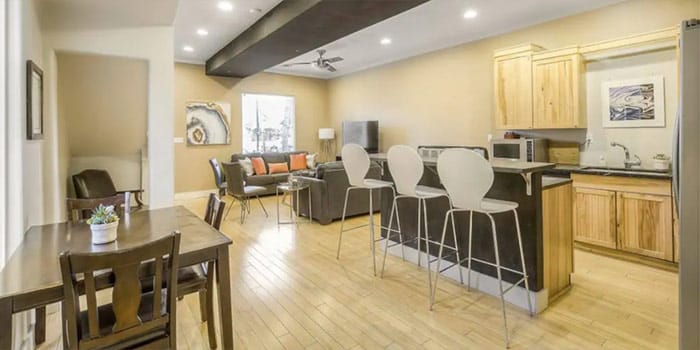 3 Bedroom House in Curtis Park
You and the family can enjoy the space of a whole townhouse to yourselves if you go for this modern pad near River North and Five Points. That location puts you close to oodles of restaurants and mainstay cultural attractions. When you return, you'll have a sprawling dining area and kitchen, several bedrooms (some ensuite), walk-in showers in the bathrooms, and even a big outdoor patio.
Best Airbnb for large groups in Denver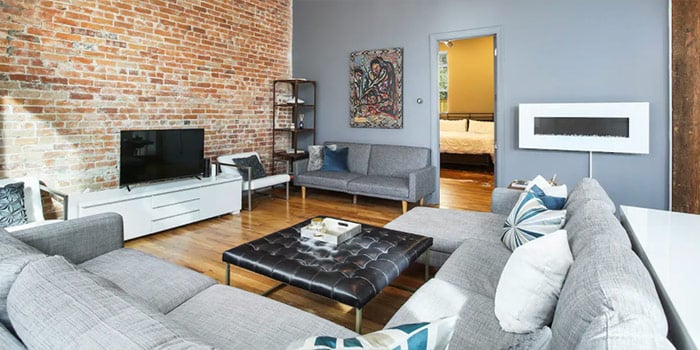 The Gilpin House
The Gilpin House bills itself as "one of a kind". We're inclined to agree. This quirky short-term let occupies a pretty redbrick bungalow that has the look of a vintage cowboy saloon. Inside, there are sleekly designed lounges and living spaces armed with a hi-tech Sonos sound system and mystical oriental furnishings. It has five bedrooms in all, which means space for up to 16 guests at any one time.
Best Airbnb for long-term stays in Denver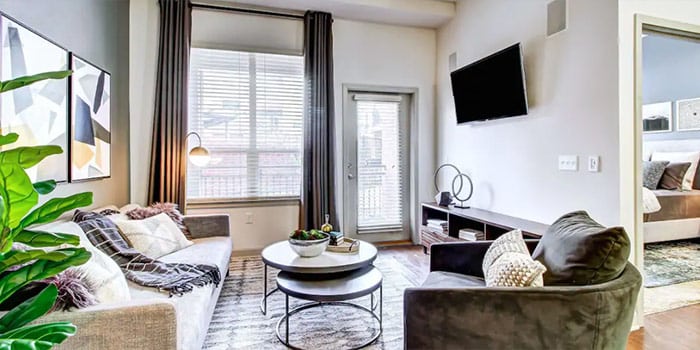 Clean, Comfortable Apartment | 2br in Denver
There's a 90-day minimum stay limit at this top-rated flat. That makes it a doozy of an option for travelers stopping in the Colorado capital for a little longer than a day or two. Highlights of the space are plentiful. There's a smart TV, high-speed WiFi, two contemporary bedrooms that look more like hotel suites, and a sleek lounge that opens onto a balcony. Very nice indeed.  
Is Airbnb cheaper than hotels in Denver?
Trading a classic hotel stay for a stop in a Denver Airbnb is a sure way to stretch the travel budget a little further. Nightly rates tend to be a tad more generous in these sorts of places. Meanwhile, it's possible to find properties that can host five, 10, or 15+ guests, helping you share out the total with oodles more than you'd be able to fit into a hotel suite. Self-catering facilities are common to boot, and they mean less forked out in the Denver restaurants each evening!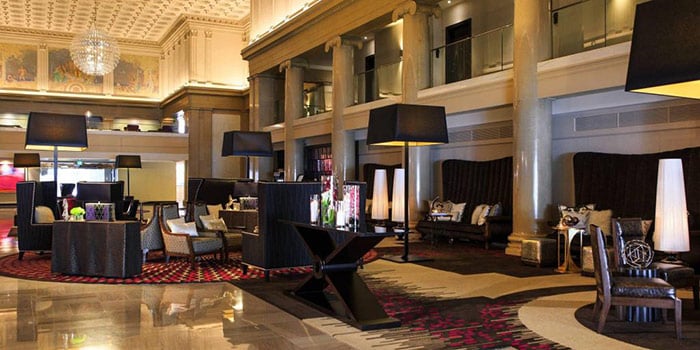 The obvious downside to picking an Airbnb in Denver is that they don't have the same level of hands-on care that hotels do. They value privacy instead, so there's no room service, no dedicated concierge, no room cleaning every day. If you're determined to get those sorts of frills, we'd say pick somewhere like the Renaissance Denver Downtown City Center Hotel. It's a well-rated four-star establishment with impressive entrance lobbies, chic bars, and an on-site gym, all located in the CBD just to the south-west of Lower Downtown.
Denver is one of the great cities of the United States. Come for the visions of the mighty Rocky Mountains on the horizon. Come for the historic railroad districts and their arty saloons. Come for deluxe Airbnbs that ooze character and charm…
How useful was this post?
Click on a star to rate it!
Average rating / 5. Vote count: