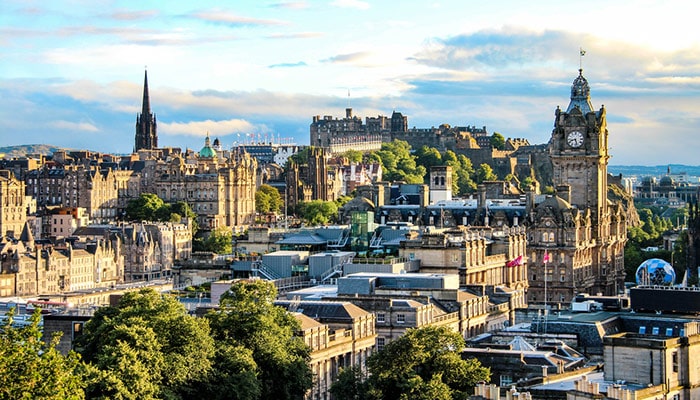 Crowned by one of the greatest castles in Scotland, bejewelled by a brilliant Old Town, awash with taverns dipped in drams of whisky, and flaunting fantastic Gothic and Baronial buildings by the bucket load, Edinburgh is a dreamy destination for a few days' break. Delve in to wander the Royal Mile and witness the grandeur of Holyroodhouse (the Queen's official residence north of the border). Come to taste haggis, neeps and tatties (the national dish), and to scramble up Arthur's Seat to gain sweeping views of the Lowlands and the shores of the Firth of Forth. Amazing stuff.
If any of that's got you looking to book your trip to Edinburgh right away, be sure to consider Airbnb as an option. The sharing service has all sorts of properties on offer in the Scottish capital. There are classically-furnished historic apartments deep in the old city. There are rustic cottages on the outskirts that'll have you immersed in Lowland nature. And there are uber-lux modern flats with spacious living quarters and multiple bedrooms. Let's check them out…
In this Airbnb guide to Edinburgh: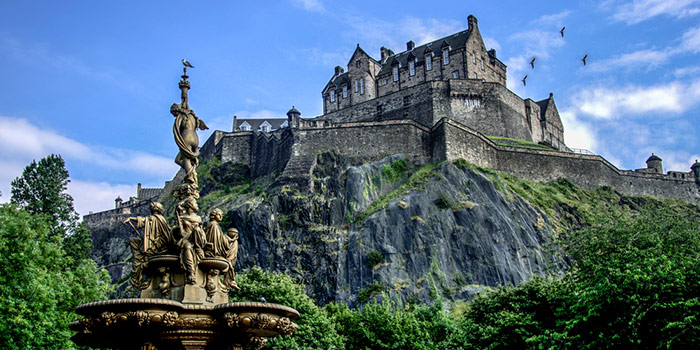 Is Airbnb legal in Edinburgh?
Airbnb in Edinburgh is totally legal. You won't have any issues browsing and booking your place over the platform, and you don't have to worry about breaking any laws when you do arrive in the historic city to check in. You might be asked to present your passport on arrival in your Airbnb – just the same as you would in a traditional hotel in the Scottish capital.
Where should I stay in Edinburgh Airbnb?
Edinburgh's UNESCO World Heritage city centre is made up of the Old Town (1) and the New Town (2), both of which come packed with history and major sights. Near to those is the upcoming hipster enclave of Stockbridge (3), which boasts vintage shopping and delicatessens that brim with tempting Scottish foods. For salty seafood in the port area of Edinburgh, Leith (4) is the best choice. Dean Village (5), meanwhile, is a doozy for anyone on a romantic weekend away, while Portobello (6) has the capital's bustling seaside promenade – a joy in the summer months.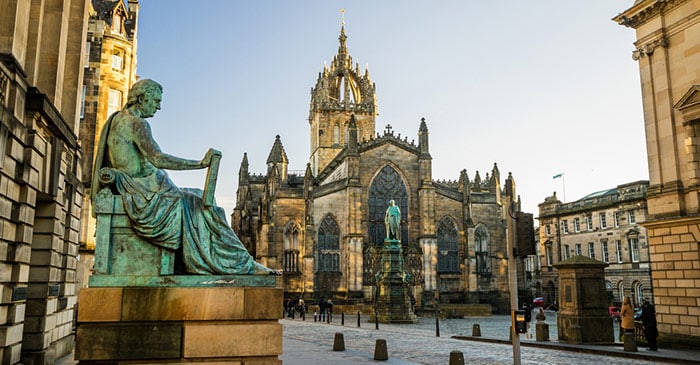 Old Town
Pros
Oodles of sights
History everywhere you look
The whole area is photogenic
Cons
Really busy
Quite touristy
Charms run thick and fast through the maze of lanes and alleys and cobbled side streets that is the Edinburgh Old Town. As the name implies, this UNESCO-attested district is the oldest part of the Scottish capital. It's also its most touristic. But don't let that put you off, because first-time visitors are sure to be wowed by the walks of the iconic Royal Mile and the muscular rises of Edinburgh Castle high above. The area also hosts other draws, like the coffee shop where JK Rowling wrote Harry Potter and the turrets of the Palace of Holyroodhouse – the Edinburgh residence of the Queen, no less!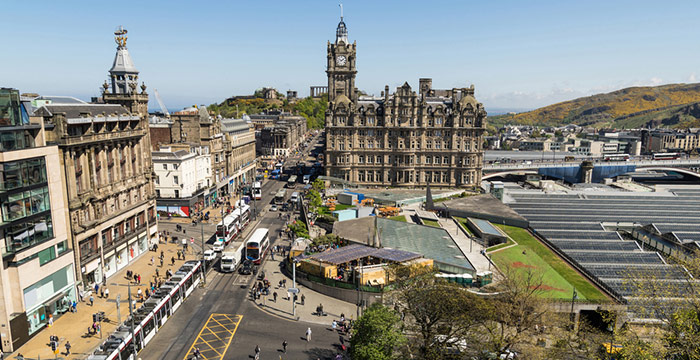 New Town
Pros
A coffee lover's dream
Loads of shopping
Beautiful Georgian architecture
The New Town isn't actually that new. It was built in the 1700s and 1800s to inject Edinburgh with a little more living room. That means you can get ready to delve into a symphony of Georgian and Neo-Gothic architecture, all spreading northwards from the Old Town and the great rises of Edinburgh Castle – both of which are within easy walking distance. These days, the New Town is a hubbub of activity. It's got shopping aplenty down drags like Princes Street. It's loaded with roastery cafes and craft beer pubs. The gastronomy, meanwhile, is a multicultural haze of tacos and Rajput curries and Middle Eastern mezze.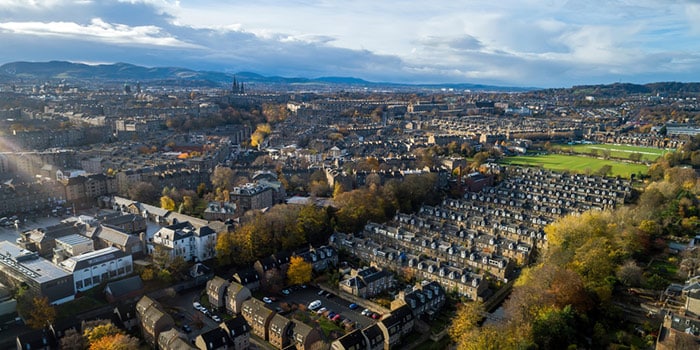 Stockbridge
Pros
Hipster vibes
Handsome Victorian architecture
Boutique shopping
Cons
Can be pricy
Not a huge array of Airbnbs
There's no doubt about it – Stockbridge is on the up! The chosen stomping ground of Edinburgh's young professionals and creatives, it's started to sprout everything from bespoke bookshops to antiques emporiums to artisanal cheesemakers. So, you'll never be short of a Scottish-made brie or a sidewalk café serving single-origin Costa Rican brews here. And you might just need all those refreshments between bouts of shopping in the Stockbridge boutiques and gazing at the grand Victorian terraces that call the neighbourhood home.