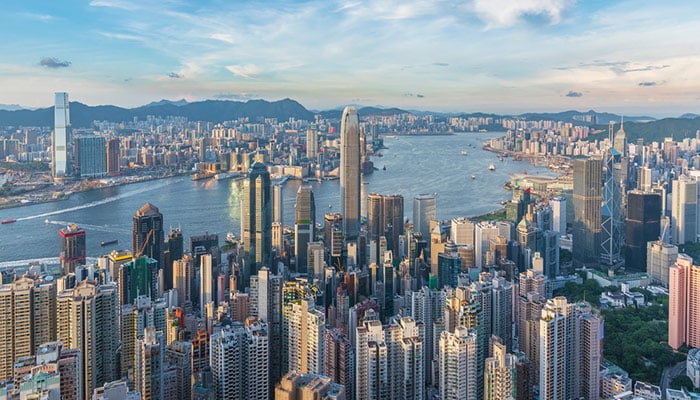 Hong Kong is part futuristic megacity, part immersive East Asian metropolis. You can spend your days glowering up at the mighty skyscrapers of Central or gazing at the shimmering high-rise blocks from Victoria Peak. Then come evenings of trawling bazaars in Kowloon and eating steamy dim sum in ramshackle wet markets. But Hong Kong is also much more than just a buzzing cityscape. The town spreads out to far-flung isles in the South China Sea. There are beach-fringed spots like Shek-O and wild hiking trails up the Dragon's Back, along with rustic fishing villages on Lamma and incense-scented Buddhist shrines on the hills of Lantau. Get ready to explore one of the bucket-list destinations of the world, folks…
Picking the right accommodation for the right price can be tricky in Hong Kong. There's everything from glitzy hotels to budget mini hostels on the menu. A good alternative to those is an Airbnb. They could be anything from a rental room in an already established guest house to an A-lister penthouse in the clouds above Wan Chai. This guide reveals all the top areas where an Airbnb in Hong Kong is worth a look in, along with some of the very best Airbnbs in the city as a whole…
In this Airbnb guide to Hong Kong: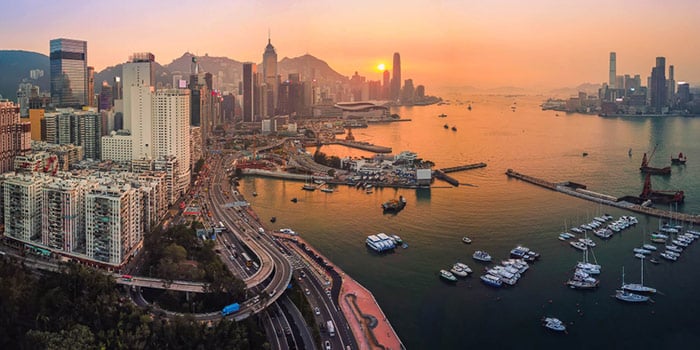 Is Airbnb legal in Hong Kong?
Airbnb has fallen into something of a grey area in Hong Kong. Technically speaking, the service is legal, so long as all the properties on the site have the proper short-term rental licenses. Some reports suggest that most of them don't, however, and there have been some efforts from local government to crackdown on unregistered listings in recent years. The reality on the ground is that Airbnb continues to operate virtually as normal, though we would say it's a good idea to message your prospective host to check that everything's all okay before you press book.
Where should I stay in Hong Kong Airbnb?
Many a first-time traveler to Hong Kong will look for an Airbnb in Central (1), which is the obvious place to be if you want to feel the beating pulse of the metropolis's shopping and dining scene. A good alternative to that is Wan Chai (2), where the enterprise is a little more local, but the streets are always alive with traders and cafés and the smells of exotic East Asian food. Kowloon (3) is the grittier northern side of the city, where night markets collide with traffic-choked streets and some of HKG's top museums and galleries. The duo of Lamma Island (4) and Lantau (5) can offer some more peaceful Airbnbs in Hong Kong, close to beaches and rustic fishing towns, but you'll need to ride a ferry or train to reach them. Then you have Stanley (6). It's on big Hong Kong Island but hidden out near the sands and coves and hiking paths of the south coast.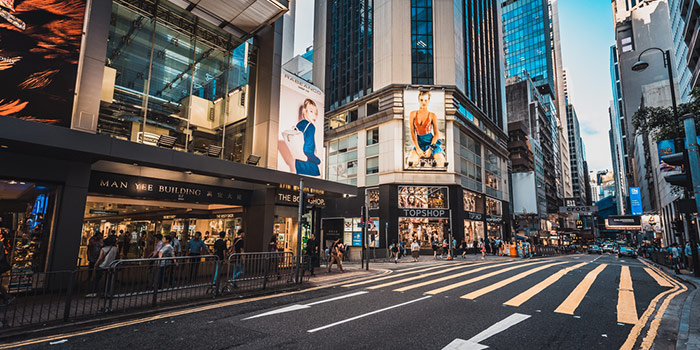 Central
Pros
Uber-energetic
Loads of nightlife and shopping
Really well connected to everywhere
Cons
There are hardly any Airbnbs!
It's super busy
Central never sleeps. It's the throbbing epicenter of Hong Kong's business district and a place sprouting more skyscrapers than you can shake you dim sum steamer at. The main shopping drags of Queen's Road run through the middle of it all, awash with colossal flagship stores and malls. Lan Kwai Fong intersects with that, boasting vibrant nightlife joints and chic all-day brunch spots that are frequented by an international crowd. Central is also one of the best-connected areas in the city, with the docks on one side (for ferries out to islands like Lamma and Lantau) and the funicular station (for rides up soaring Victoria Peak) on the other.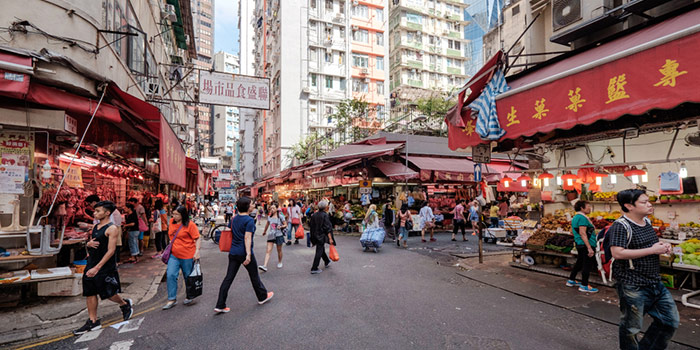 Wan Chai
Pros
Very lively street scenes
Oodles of shopping
International crowd
Cons
A bit expaty for some
Very loud
Wan Chai is one of the classically commercial areas on the south side of Victoria Harbour. It buzzes with wet markets and bazaars, with huge retail complexes and stacks upon stacks of offices. The streets are a fine introduction to the energy and life of Hong Kong. Head down one and you'll be lost amid antiques emporiums. Choose another and there are dim sum cookhouses and ironmongers touting wires and switches and lightbulbs. There's also a bit of an expat vibe in the bars and eateries of Wan Chai, especially along Lockhart Road and Jaffe.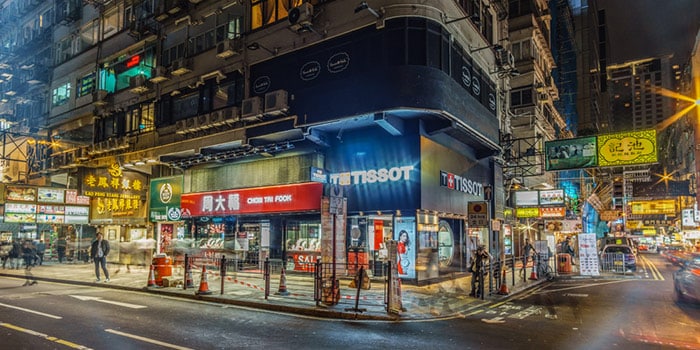 Kowloon
Pros
Great museums
Lived-in Hong Kong
Night bazaars
Cons
This is a massive area – you'll want an Airbnb in the right place
Gritty and ramshackle in some parts
Kowloon is a massive cut-out of Hong Kong. It spreads all over the northern banks of Victoria Harbour, going from the star-studded waterside (that's HKG's answer to Hollywood Boulevard) to the rising peaks of the Lion Rock Country Park behind. As a visitor, we'd recommend searching for Airbnbs as close as possible to the area of Tsim Sha Tsui. Not only does that have fantastic night bazaars, loads of open-air food courts, and the best museums in the city, but it's also right on the MTR line that goes to Central and the airport.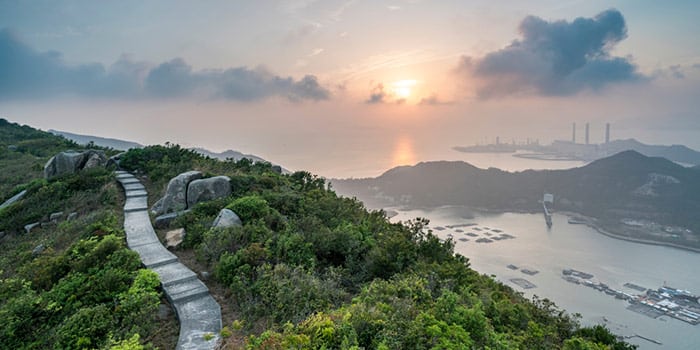 Lamma Island
Pros
Way more relaxed than the heart of Hong Kong
Beaches
Hiking
Cons
It's quite far from the main sites
It's not for city lovers
Lamma Island spreads through the waters of the South China Sea immediately to the south-west of the main Hong Kong Island. It's a 20-minute ferry from the docks in Central to the chilled-out fishing towns on the north-west shore. The moment you hop off the boat, you'll notice the pace of life slow and things take a turn for the chilled. That's thanks to Sha Po Old Village, with its waterside fish kitchens and bars. From there, you can push on to explore a whole isle of hidden beaches (some of the best in Hong Kong if you ask us) and refreshing backcountry hiking paths alike.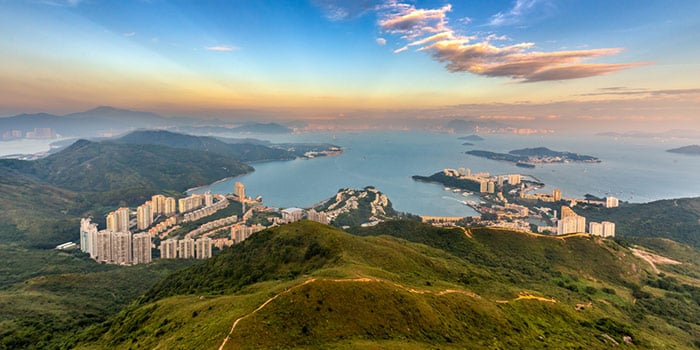 Lantau Island
Pros
Lots of mountains and greenery
Enthralling religious sites
Easy to reach from the airport
Cons
The noise from the airport
Quite far from the middle of the city
Lantau Island will actually be the place where most visitors first set foot in Hong Kong. The reason? It's the home of the colossal airport. The vast majority will leave it in the dust and simply hop on the high-speed rail line down to Central. However, linger a little and you'll discover a pretty charming part of town. Highlights include the Po Lin Monastery up in the hills, overlooked by the serene statue of the Big Buddha. There are also the rickety fishing shacks of Tai O village, where people go to see the unusual pink dolphins of HKG. Families, meanwhile, might be more drawn to the fairy-tale spires of the Hong Kong Disneyland Resort, which sits just on the eastern edge of Lantau.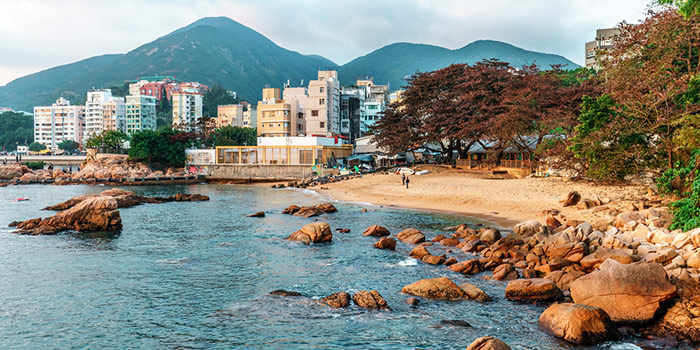 Stanley
Pros
The beaches are lovely
Relaxed pace of life
Good hiking in the vicinity
Cons
Hard to reach from Central
No major landmarks
Legend has it that Stanley was once a base for the infamous pirate Cheung Po Tsai. His ships and swashbucklers are long gone now, though they've left a lovely, relaxed corner of Hong Kong Island in their wake. On the south side of the mountains that lurch over Wan Chai and Central, this coastal village has a breezy waterfront walking promenade and a duo of glimmering beaches covered in gold-tinged sand. Stanley is a fine option if you're wanting to break away from the hubbub of the main city and get access to local markets, pretty coastline, and some of the town's best hiking paths.
Best Airbnbs in Hong Kong
Best Airbnb apartment in Hong Kong

Modern Flat With Amazing View in the Heart of HK
This high-perched condo flat is the exact sort of accommodation you can expect if you want to be based in the energetic center of Hong Kong. It sits in the skyscrapers of Sai Ying Pun, a little west of Central, where you'll enjoy sweeping views across to Kowloon in the north. Everything's uber-modern, with a flat-screen TV in the lounge and a small, fitted kitchen. It's got two rooms in total, with the best being the large master complete with floor-to-ceiling windows.
Best Airbnb house in Hong Kong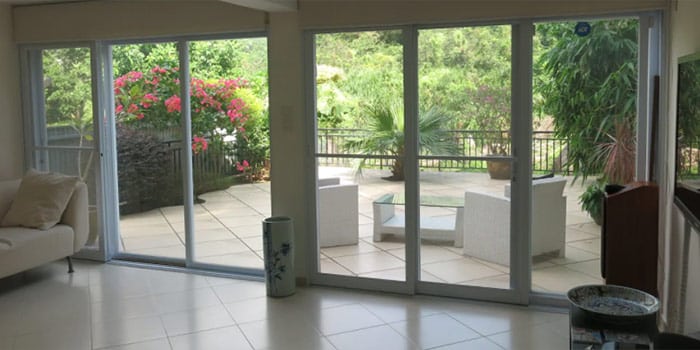 Lantau House
Houses are rare in Hong Kong, period. Houses with huge gardens filled with bamboo blooms and sprawling patios are seriously rare. That's why this four-bedroom pad in relaxed Lantau Island is certainly worth a look in. It suits families keen to explore the Hong Kong Disneyland Resort or groups of travelers wanting to see the monasteries and fishing villages of the Lantau hills. The property comes with a large dining room and lounge, and a private kitchen with a breakfast bar.
Best Airbnb for families in Hong Kong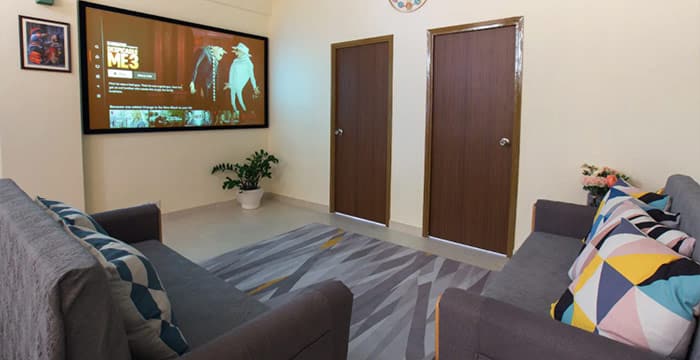 Large 3BR Mongkok Shopping Tourist Centre
The little ones are bound to love the buzz of Kowloon, where gadget-filled night markets mix with salt-washed promenades that have stunning views of the Hong Kong skyscrapers. That's precisely where you find this three-bedroom flat, complete with its oversized lounge that has a huge projector TV.
Best Airbnb for large groups in Hong Kong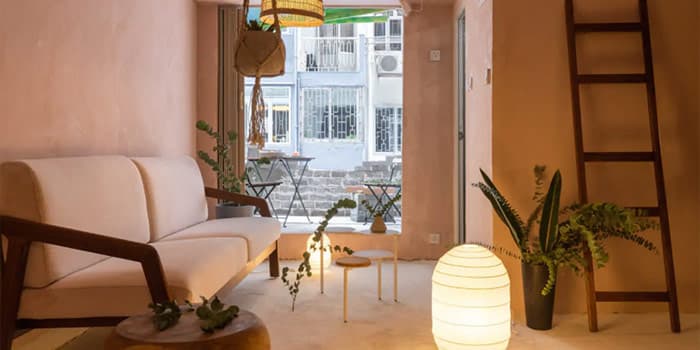 Super Designer Space
As the name implies, the focus of this Airbnb on the fringes of Wan Chai is style. It's a simple yet elegant space that channels organic materials – terracotta, olive wood – to create somewhere that's at once Far East and Moorish. We especially love the moody lounge and the large balcony – the perfect place to sip a coffee above the bustle of the metropolis. There are three bedrooms and enough space for up to 13 guests at once.
Best Airbnb for unique stays in Hong Kong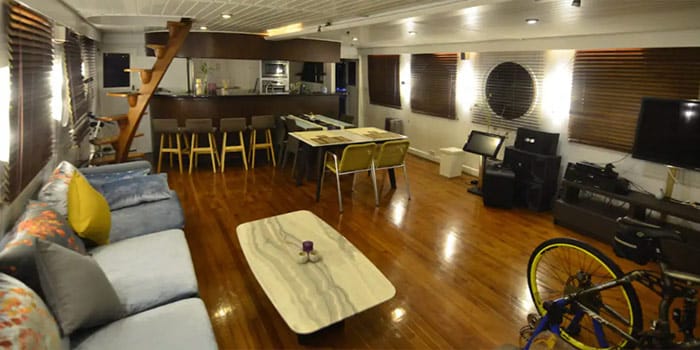 Black Dragon Houseboat
Whoever said that a trip to Hong Kong had to be about high-rise flats on the 15th floor? Not us. This charming houseboat is big enough for a family of six, who can spread out between its four separate bedrooms and kick back in the big lounge area below deck. There are fitted bathrooms and air conditioning within, not to mention a small personal gym space!
Is Airbnb cheaper than hotels in Hong Kong?
Hong Kong isn't the cheapest city in Asia, that's for sure. In fact, that's why Airbnb has proved so popular for so many travelers in recent years. These short-term lets are often way less pricy than their hotel counterparts. That's mainly because they don't have the same level of hands-on service (see below) and can be big enough to host more people at once (that means you can share the cost). It's also down to the fact that Airbnbs tend to be located in less-trodden districts, like sleepy Lamma Island, for example, where accommodations are usually easier on the wallet.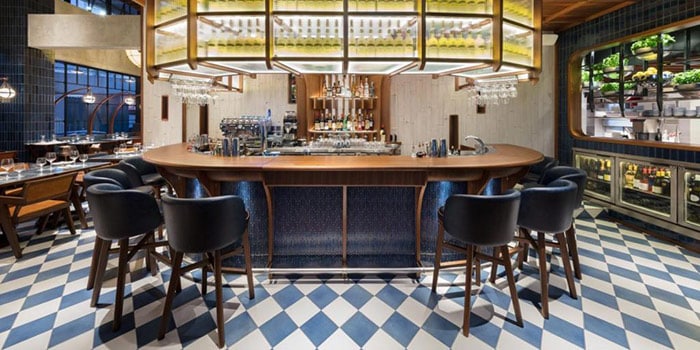 The one problem is that you won't get that personalized treatment in an Airbnb. There's no room service, there's rarely housekeeping, and you don't get the features that hotels can offer – think on-site bars and gymnasiums. If those are the sort of things you were pining after, consider booking somewhere like The Fleming. It's an elegant hotel that channels the noir feel of old Hong Kong, touting spacious suites with bespoke cosmetics in the midst of Wan Chai.
Hong Kong is about tasting dim sum dumplings beneath shimmering steel skyscrapers, hiking to wild beaches on hidden islands, and exploring one frenetic Asian cityscape. This guide can help you find the accommodation that's perfect for your sort of trip.
How useful was this post?
Click on a star to rate it!
Average rating / 5. Vote count: