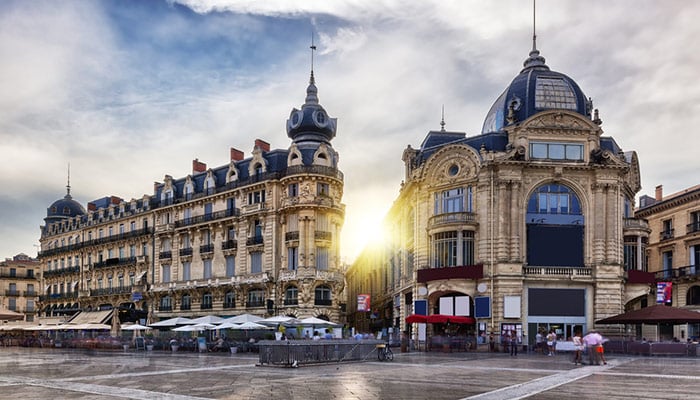 With medieval roots and a huge student population, Montpellier manages something pretty unique: An almost perfect balance between the past and the present. One moment you can be strolling the impressive center, past the mighty La Place Royale du Peyrou and the onetime mansions of rich Renaissance merchants. The next, you'll be singing karaoke and guzzling red wine in a local roadside bistro while happy hour rages on. If you want immersive, old France, you'll find it in the zigzagging alleys of the historic core. If you prefer energy and life, make for the Esplanade on the Lez River, where Aussie beer halls and Irish bars cluster along the promenade. Oh, and let's not forget that Montpellier is the perfect base for breaking out to the lavender-scented backcountry of Occitanie and the unspoilt coastline of Espiguette and Carnon Plage.
An Airbnb in Montpellier is a great way to get a feel for how the locals live in this charming Mediterranean town. They're private homes and apartments that pepper less-trodden neighborhoods. What's more, prices in Airbnbs can be a whole load lower than in hotels. Tempted? Check out this guide to the top Airbnb neighborhoods and best individual Airbnbs Montpellier has to offer…
In this Airbnb guide to Montpellier: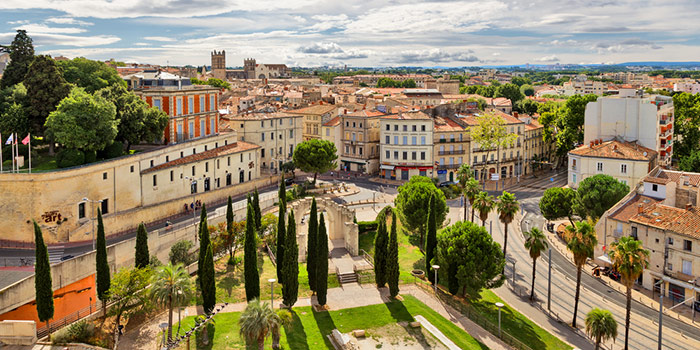 Is Airbnb legal in Montpellier?
Oui! Airbnb is legal all over France. There are some relatively recent restrictions that mean cities around the country are cracking down on illegal short-term lets. However, that won't be an issue if you only book places that are officially registered with the local authorities or have exemption from the rules (as many primary residences do). It's super easy to check that your would-be home away from home in Montpellier is all a-okay. Simply click 'contact host' and drop the owner a message. You should also be aware that you might be asked to pay a tourist tax, which is typically collected in cash upon arrival in this sun-kissed southern city.
Where should I stay in Montpellier Airbnb?
You'll enchant yourself by diving straight into labyrinthine core of Montpellier. A booking in the Ecusson (1) neighborhood can take care of that, putting you between the Gothic churches and the crooked cobbled alleys. Gares (2) is just a touch to the south, offering the best links to the regional train lines but also some affordable Airbnbs. Between the River Lez and the old center comes the famous area of c (3), which was designed in the 70s to be a ground-breaking mix of efficient urban planning and handsome Neo-Classicism. After that, Les Arceaux (4) is one to watch if you like lived-in districts of grand mansions and rustic French markets, while Beaux Arts (5) offers a more bohemian vibe. Finally, Port Marianne (6) packs one hefty punch in terms of edgy architecture and creative East Asian food stops.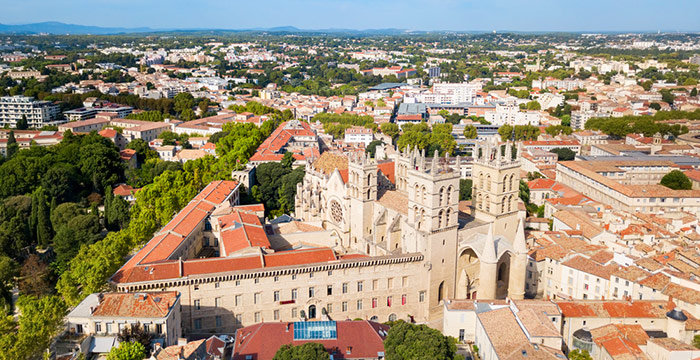 Ecusson
Pros
Loads of Montpellier's top sights
Very atmospheric area
Historic
Cons
It's like a maze – you'll need a map!
It's the most touristy part of the city for sure
With the Place de la Comédie on its south-eastern side and the stunning Promenade du Peyrou on its north-western side, Ecusson commands the very heart of Montpellier. It's rich in history and art, with a story that goes all the way back to the Middle Ages. There are sights and attractions galore, so it's definitely one for first-time visitors to consider. We're talking the likes of the grand 16th-century Montpellier Cathedral, the carved façades of the Église Saint-Roch, and the statue-topped Place de La Canourgue. They're all wrapped up in a maze of alleys and squares that host countless coffee shops and creperies. Talk about atmospheric!
Gares
Pros
Great transportation links around the region
Lots of conveniences like shops
More affordable Airbnbs
Cons
Vehicle traffic
There are some ugly parts to the area
Gares isn't quite like the area around the train station in many other European cities. Instead of being loud and gritty, it's rather charming, with cobbled streets fringed by stucco-chipped Provencal-style homes. The big Gare de Montpellier Saint-Roch dominates the area, offering fantastic transportation links to the rest of South France and the Med. The streets north of it are a little more historic as they edge towards Ecusson. The streets to the south are more developed, with handsome 19th-century mansions rising between the plane trees.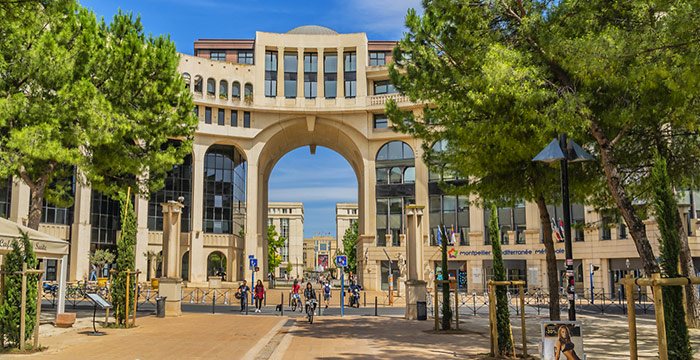 Antigone
Pros
Impressive Neo-Classical architecture
Efficient urban planning
Good links to both the river and the old town
Cons
Not many Airbnbs
Can feel a little soulless compared to other districts
Antigone is the brainchild of the Catalan architect Ricardo Bofill. Built in the late 1970s to create affordable housing and shopping forums between the medieval center and the River Lez, it's now considered something of a masterpiece of urban planning. It's basically a symphony of imposing Neo-Classical building work, with perfectly mapped out crescents and boulevards rolling towards the water's edge. It's quieter than both Ecusson and Gares, but also has fewer Airbnbs. There's some good nightlife as you edge closer to the river and the buzzy Esplanade, too.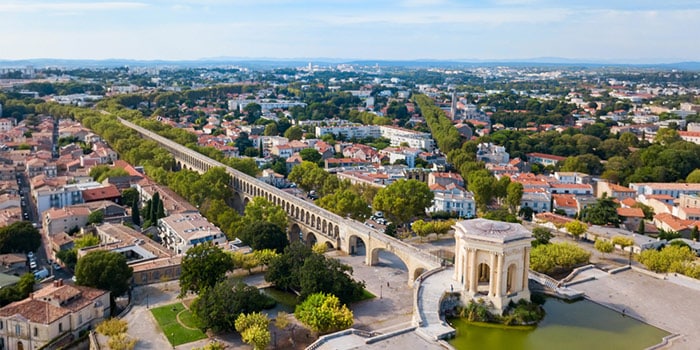 Les Arceaux
Pros
Residential and quiet
Lovely parks and tree-lined streets
Occasional food markets
Cons
You need to walk to get to the main history sites
Things can get pricy up here
The elegant equestrian statues and perfectly trimmed hedges of the Promenade du Peyrou act as the steppingstone from the Ecusson old city to the well-to-do residential suburb of Les Arceaux. Laid-back and lovely, the blocks here are lined with more trees and neighborhood cafés and boutique bookstores than you could possibly hope to get through in a single trip. The best place to begin your explorations is Boulevard des Arceaux. That's watched over by the grand St. Clément Aqueduct and hosts herb-scented food markets on the weekend.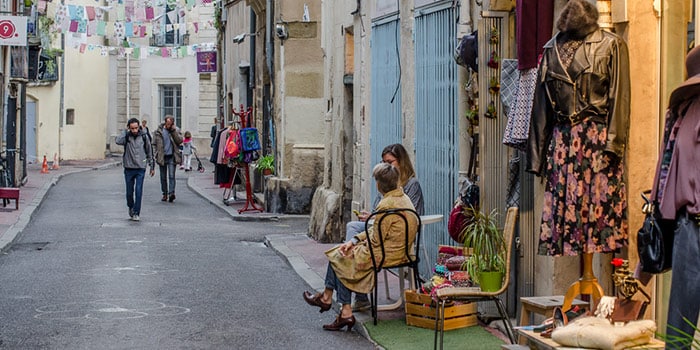 Beaux Arts
Pros
A bohemian feel
Creative cafés
Nice al fresco drinking spots
Cons
Some parts of Beaux Arts are too far from the old center
No major landmarks of its own
The Quartier Beaux Arts spreads north-east from the middle of Montpellier with the Avenue François Delmas running alongside. It reaches all the way to the sprawling Cimetière Saint-Lazare. However, you'll want to stick to the part that's nearer to the old city of Ecusson. That's where the lively blocks of bohemian cafés meet between Rue de la Cavalerie and the Rue Bernard Délicieux. They have something of an alternative feel and are particularly inviting in the summer months, spilling out onto the sunny pavements and plazas.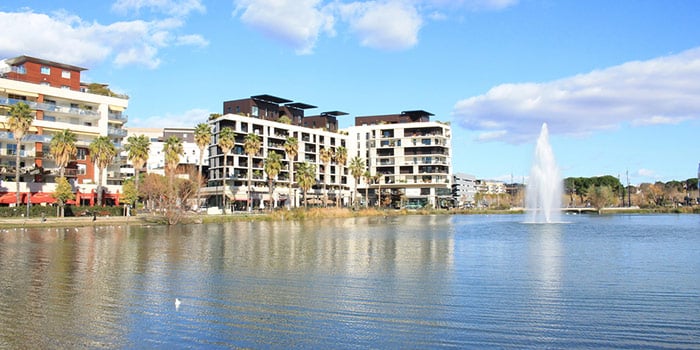 Port Marianne
Pros
Eye-catching architecture that looks plucked from the future
Great Asian eateries
Modern Airbnbs
Cons
A bit business-like for some
Not in the historic core of Montpellier
The redeveloped area of Port Marianne is now positively fizzing with enterprise and life. It's been done with an edge of urban futurism, which comes out in the juxtaposition of the audacious Le Nuage (one of the first inflatable buildings in Europe – yep, inflatable!) and the pine-topped Parc Georges Charpak. It's fast become a popular part of town for Montpellier's students and young professionals, who hit the sushi kitchens, Asian fusion restaurants and microbreweries in the evenings.
Best Airbnbs in Montpellier
Best Airbnb apartment in Montpellier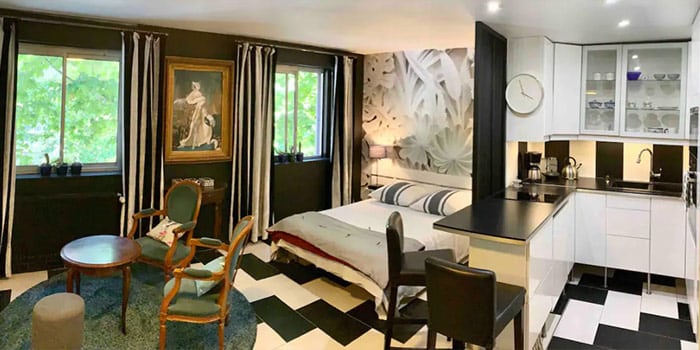 Studio Très Chic
You won't pine after any of that flamboyant French character at this bold studio flat. It's packed with touches of eccentric design, from the chequerboard floors to the antique portraits on the walls. It's a comfy pad for couples who want to explore the lovely Antigone neighborhood and its eye-catching mix of Neo-Classical monuments.
Best Airbnb house in Montpellier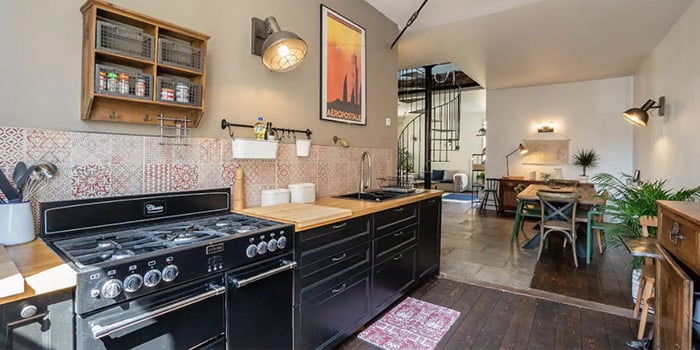 Sumptuous House Close to the Comédie
With the exquisite and historic areas around Place de la Comédie on one side and the Gares train lines on the other, this gorgeous Airbnb house rental is perfectly located for all sorts of holidaymakers in Montpellier. The hardest task will be convincing your travel crew to leave, because the inside is a stunning mix of art and greenery, with light-oozing windows that illuminate one seriously gorgeous lounge-kitchen-diner space. It's got more feng shui than an Ikea catalogue!
Best Airbnb for families in Montpellier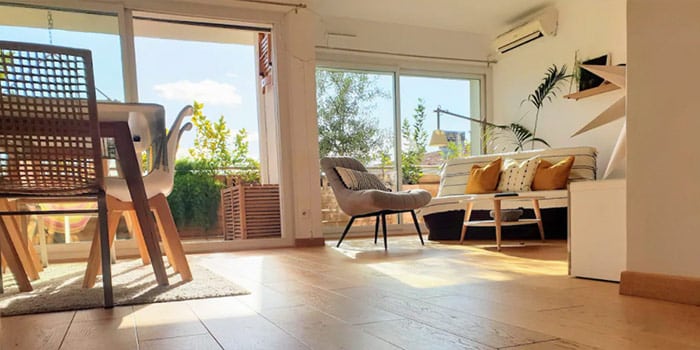 Splendide Appartement
One of the main draws of heading a little further out from the center of Montpellier is the extra space you'll get. That's precisely what's on the menu at this 80-square-meter flat in Boutonnet. It can host up to six guests across its three designated sleeping areas. However, it's the bright lounge with its cool Scandi furniture and that leafy balcony that really put it on the next level.
Best Airbnb for large groups in Montpellier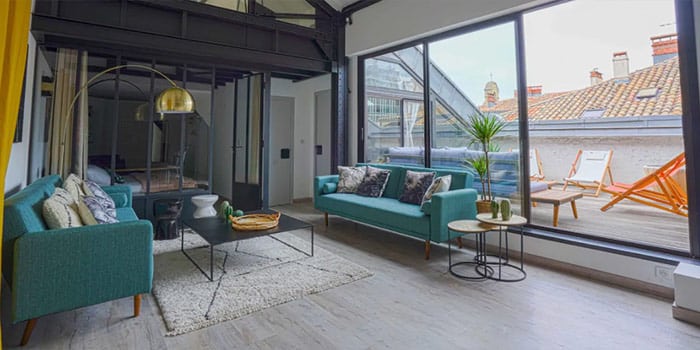 Nocnoc
You can bring up to 14 people to enjoy the sights and bars of Montpellier if you plump for this stunning loft apartment. It's finished with an industrial-chic edge, which runs throughout the bright lounge and the adjoining open-plan kitchen. There are five bedrooms in all, along with a big outdoor terrace that's got some serious potential on those hot summer nights on the southern French coast.
Best Airbnb for quirky stays in Montpellier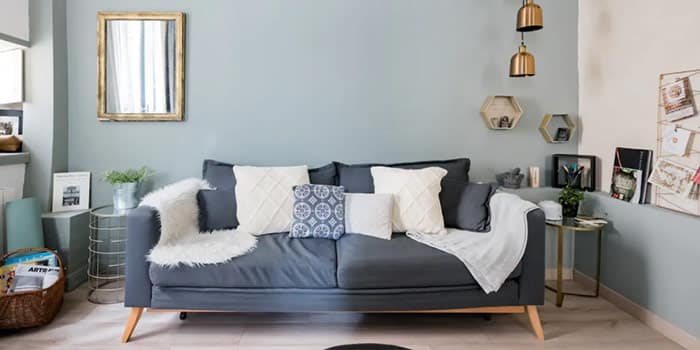 Suite Jacuzzi Design
The owners of this forget-me-not flat in the heart of old Montpellier aren't afraid to do things a little differently. The place fuses the past and the present. It begins with a rough-stone exterior that's every inch the Occitanie farmhouse before giving way to an interior of swinging lightbulbs and slick kitchen fittings. It's an Airbnb Plus, so you can expect the height of quality.
Is Airbnb cheaper than hotels in Montpellier?
There's a really good chance that an Airbnb in Montpellier will beat a hotel in Montpellier when it comes to price. That's down to the fact that you don't get the hands-on service that you do in more classic types of stays. You will get extra privacy, though, along with features like self-catering kitchens, which can often help you save even more on your travels (especially when you have the local Occitanie markets to source ingredients from!). There's also a good chance that Airbnb hosts will offer generous discounts on long-term stays – great news if you're planning to come for a month or more.

If you're after a little bit more pampering or just love the vibe of a proper hotel, you might want to consider booking into somewhere like the Pullman Montpellier Centre. It's got four stars and a prime location between Ecusson and Antigone – two of the city's top neighborhoods. You'll also enjoy some extra luxuries, like a rooftop pool and bar, for example.
Come and tread the medieval streets of Montpellier, taste the rustic cuisine of southern France, and feel the pulse of one of the county's most happening student cities, all with help from this Airbnb travel guide.
How useful was this post?
Click on a star to rate it!
Average rating / 5. Vote count: