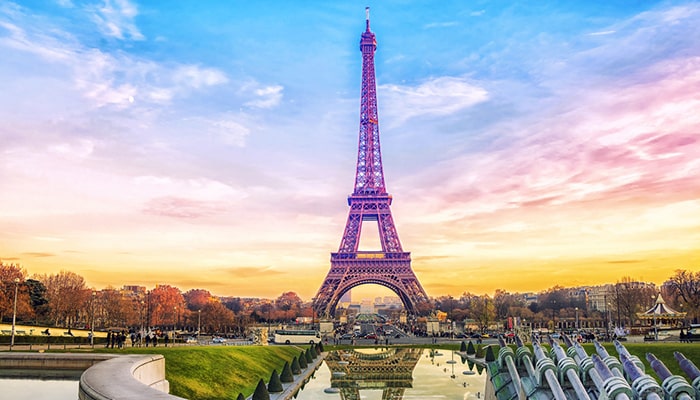 Paris and Brussels are next-door neighbours. They're separated by just the poppy-spotted Flanders Fields and the winding rivers of the wooded Ardennes forest, across 160 miles of Northern Europe. All sorts of travelers make the hop from one to the other, with business commuters mingling with budget backpackers on the trains, planes, and automobiles that run the route.
This guide is a must-read if you're looking to join them on the road from chocolate-topped waffles to the Eiffel Tower and the mind-blowing art collections of the Louvre.
Brussels to Paris by high-speed train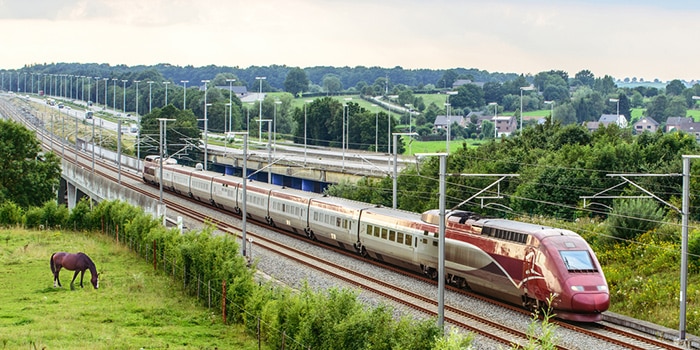 Time – 1h22
Price – $31+
Comfort – 5/5
The train has become the go-to option on the road from Brussels to Paris. There are uber-quick, high-speed links that'll get you stepping out of the Gare du Nord in the City of Lights after just 1.4 hours on the railways. That hardly leaves enough time to enjoy one of the cold Belgian beers that are sold in the onboard café-bar, but we think you might just be able to squeeze one in as you whizz over the border into the land of maize fields and green hills that is Pas-de-Calais region.
The high-speed train to Paris is the standout option on the route, with travel times of under 1.5 hours and uber-comfy carriages to boot.
These fast links are all run by Thalys. They leave from Brussels Midi in the area of Saint-Gilles and make a grand total of zero intermediate stops before arriving at Paris. You'll be able to pick from countless departures every day, with hourly or even half-hourly options on the menu. But you will need to book early. Not only are reservations compulsory, but the seats are in high demand – the Thalys is quicker than flying, after all.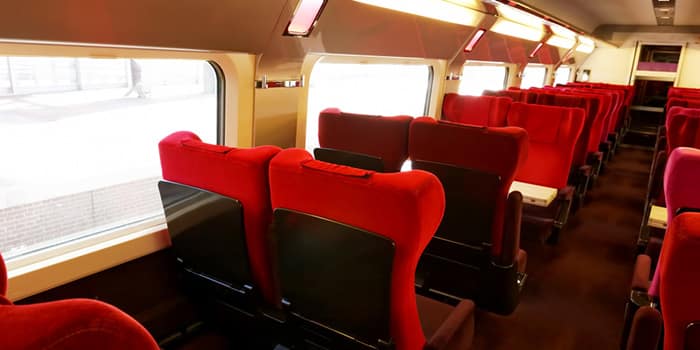 Talking of booking in advance, it's also important on the budget front. Dynamic pricing models mean that Thalys trains shoot up in cost the closer you get to departure. You should always try to get in there in time to catch the $31 deals. If you don't, you might need to fork out over $100 for exactly the same Standard Class seat.
Brussels to Paris by normal train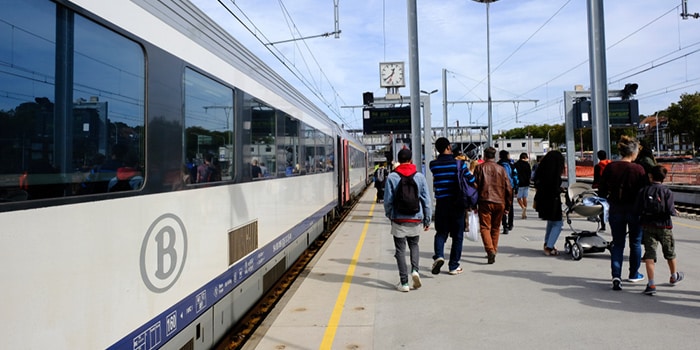 Time – 3-4 hours
Price – $36+
Comfort – 4/5
You don't have to use the Thalys from Brussels to Paris. However, early-bird price offers on the conventional train link actually cost more, so this one only really becomes a consideration if the faster services are all sold up. That, or if you're carrying one of those nifty Eurail passes and don't want to fork out the €20 surcharge that comes with using the high-speed line.
Local trains are a gift for Eurail and InterRail holders, who can dodge the €20 surcharge that's associated with the Thalys.
Things certainly won't be as simple on the normal trains. These are regional connections, which means they're designed to serve smaller towns in Belgium and France between the two capitals. So, you're going to need to change – at least three times, in fact. First is the charming town of Mons in the Walloon Region. Then you cross the border to Aulnoye. Then you can pick up direct services down to the Gare du Nord
In total, this sort of town-to-town adventure usually takes three or four hours. However, you'll need to pre-check that all the connections match up, because there are only two services leaving from Brussels, not to mention limited options over to Aulnoye. Generally speaking, the local trains are comfy and clean, but don't expect the recliners and gourmet food cars you see on the Thalys.
Brussels to Paris by budget train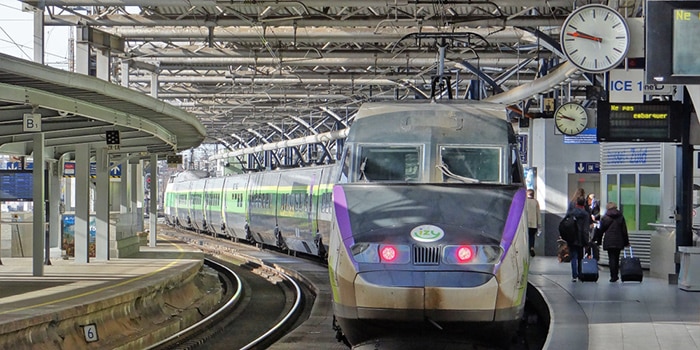 Time – Just over 2 hours
Price – From $10
Comfort – 3/5
There's one other train operator worth knowing about on the line from Brussels to Paris: Izy. This is a low-cost answer to the Thalys and the regional lines, flaunting prices that start at a wallet-bolstering $10. Yep, that's it. To get those uber-cheap fares, you will have to book in advance (we say at least 60 days). Oh, and you'll need to rejig your expectations on the comfort front…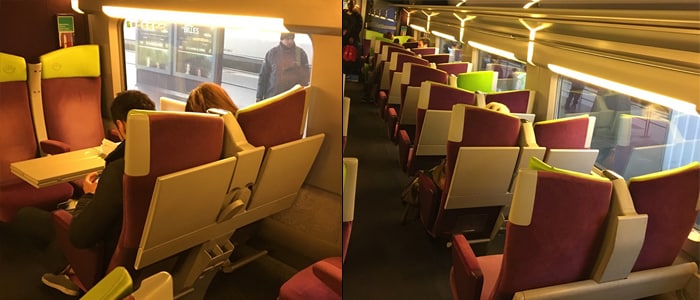 Izy is a low-cost train operator that has bargain tickets for around the $10 mark on the line from Brussels to Paris.
Izy trains are repurposed TGVs that have been fitted to match the low-cost, no-frills travel model. Base ticket holders either get only standing space or a flip-down seat. You can fork out more to get standard train chairs, but that sees the cost soar to over $31, so then you might as well switch back to chasing the zooming Thalys.
You'll also need to watch out for strange departures. There are basically a couple between 8am and 9.20 in the morning, followed by options at 3.28pm and 3.52pm. That changes seasonally, too, so expect fewer Izy lines to be available when the backpacking season wraps up at the end of the summer.
Brussels to Paris by plane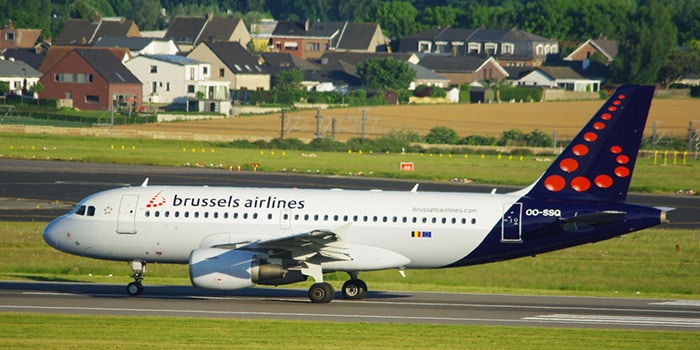 Time – 55 minutes
Price – $150-300
Comfort – 4/5
When it comes to this short city-to-city route, planes don't make much sense on either the time or economy front. They're pricy and will almost certainly be slower than the Thalys trains when you tack on transfers to and from the terminals. That said, they might be the right choice for travelers who only want to get over to Paris to catch an onward flight, or folk looking to drop into the city as a gateway to the greater regions of central-north France.
There's only one airline in the offing: Brussels Airlines. They have average fares in the $250 region, which means this isn't the way to go for backpackers on a shoestring. Services leave from big Brussels Airport (BRU) and jet into Charles de Gaulle (CDG), taking just 55 in the skies. Most leave in the early morning, so expect to be sharing cabin space with lots of business commuters.
Brussels to Paris by bus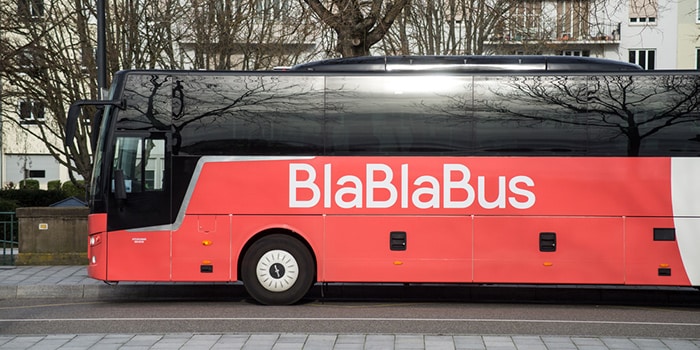 Time – 4-6 hours
Price – $15+
Comfort – 4/5
The closeness of Paris and Brussels means that you can hit the roads and not have to contemplate uber-long journeys that take several days. Most of the coaches that run the route will be able to get you cruising into town under the Eiffel Tower in at least five hours, while some of the faster connections will do the whole trip in less than four.
Coaches are a cheap option for doing the hop from Brussels to Paris, with tickets that can be purchased for just $15 in advance.
Well-known providers like Flixbus and BlaBlaBus combine to offer something like 20 individual departure times every day. They have coaches running in the morning, the afternoon, and during the night, so you could hop onboard at 2am and save yourself the cost of a hotel by planning to arrive in the City of Lights around just after 6am. All schedules and ticket costs with different companies can be compared on 12Go.co.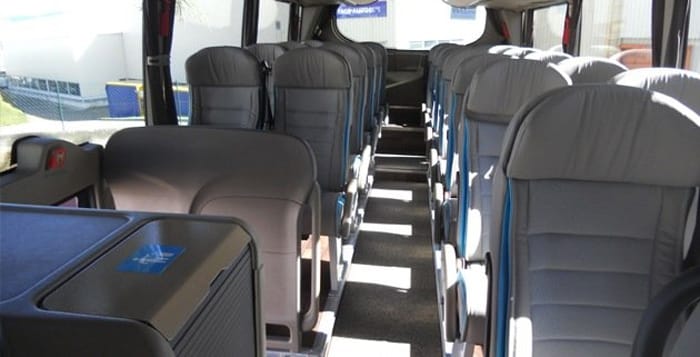 The main thing you'll have to decide is what station you want to leave from in Brussels. Coaches go from either Gare de Bruxelles-Nord or the Brussels-South station (also known as Brussels Midi), which are located at totally opposite ends of the city. Common arrival points include Bercy Seine, sat south of the famous Ile de la Cite (Paris's main sightseeing area), and the Saint-Denis University stop, which has an easy link to the Paris Metro.
Stroll the Seine River and shop till you drop on the Champs Elysée, peer into the Louvre to meet the Mona Lisa and devour crispy croissants in cafés in the Latin Quarter – the list of Parisian draws goes on and on. Yep, there are stacks of reasons why you should get a-booking those tickets in from Brussels today!
---
Brussels to Paris FAQ
What is the cheapest way to get from Brussels to Paris?
The low-cost alternative train run by Izy actually comes in as the cheapest choice for frugal travelers keen to swap Brussels with Paris. You will have to be savvy and book really early on, however, when the standing or flip-down seat fares are still priced at a mere $10 each way.
What is the fastest way to get from Brussels to Paris?
The Thalys train does one big woosh from Brussels to Paris, clocking speeds of nearly 300 kph as it goes. That means you can go from capital to capital in as little as 1h22, all without so much as a glimpse of an airplane. Tickets on that mode of transport can be in high demand, so be sure to check out 12Go.co and book yours as soon as possible.
How much is a train ticket from Brussels to Paris?
Take the low-cost Izy connection and you might only need to drop $10 to hit up Paris's sleek boulevards and wine bars. However, the normal-speed and high-speed Thalys trains are usually a little more. They both start at just over $31 in total, but you will have to book really early using 12Go.co to secure that cut-rate fare.
How long is the train ride from Brussels to Paris?
The zippy Thalys locomotives can cross the Belgium-France border and get you to the Gare du Nord in just 1h22. Wow! Other trains won't be as fast, like the Izy low-cost line that takes a little over two hours in total.
Is it better to fly from Brussels to Paris or take the train?
There's no doubt about it: The train is the better option. There are flights, but they can smash the travel budget (average ticket prices are between $200 and $300!). What's more, with high-speed Thalys services whizzing on the rail lines, trains are way quicker, especially when calculated from city centre to city centre. And that's not even touching on the reduced CO2 emissions or handsome French countryside you get to see.
How useful was this post?
Click on a star to rate it!
Average rating / 5. Vote count: