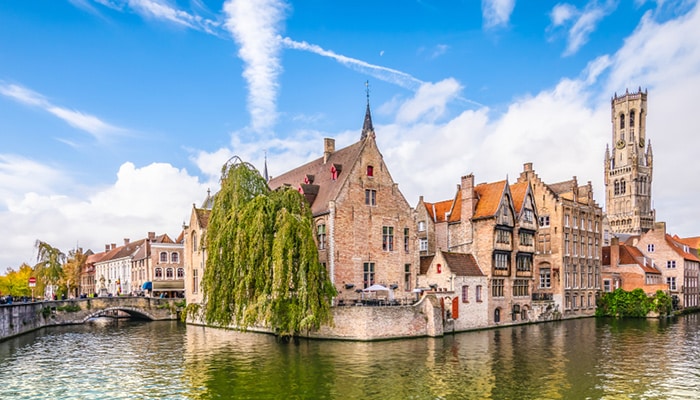 Looking for a little break from the buzz and hubbub of The Dam? Want to see one of Europe's most celebrated medieval cities? Keen to get lost amid fairy-tale church spires and cobbled streets? The perfect place might just be over the border in Belgium: Bruges.
This UNESCO World Heritage city is a photographer's, history buff's dream, with Game of Thrones-style turrets and handsome Flemish houses galore. It's also only 170 km from Amsterdam, at least in a direct line. This guide runs through all your options for visiting from the Dutch capital, with info on trains, buses and more. Enjoy!
Amsterdam to Bruges by train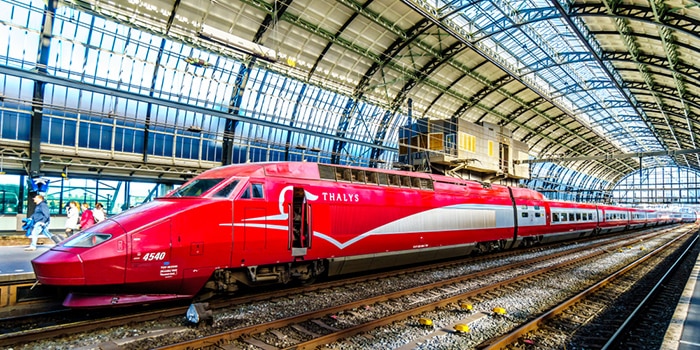 Time – 2.75 hours
Price – From $33
Comfort – 4/5
Thanks to the efficiency of the railways in both Belgium and the Netherlands, there are multiple ways you can take to get from Amsterdam to Bruges by train. Together, they combine to offer a departure from the Dutch capital's bustling Centraal hub around every 60 minutes or so. In terms of travel times, you're looking at anything from 2.75-4 hours, depending on which set of connections you opt to go with, and how much you're willing to pay for the ticket.
To hurry westwards to Bruges's babbling canals, consider the speedy Thalys line to Antwerp. Then, pick up a Belgian InterCity link to Ghent and another separate IC train onto your destination. Added up, that takes 2h40 from start to finish, but does mean making at least two changes. A simpler choice could be the Thalys connection to Brussels and a single changeover for an IC service to Bruges. Alternatively, there are slower – and cheaper – regional IC services to take you the whole way, but that means a trip of just over four hours in total.
There are several different ways to go from Amsterdam to Bruges by train, using either InterCity services or high-speed Thalys lines.
You can use the handy search tool on 12Go.co to get a feel for all the different train connections joining Amsterdam to Bruges. It will also let you weigh up any difference in prices, and help you score reduced fares online, in advance – when tickets can be just a fraction of their full cost. It's especially helpful with the high-speed Thalys lines that actually require a reservation.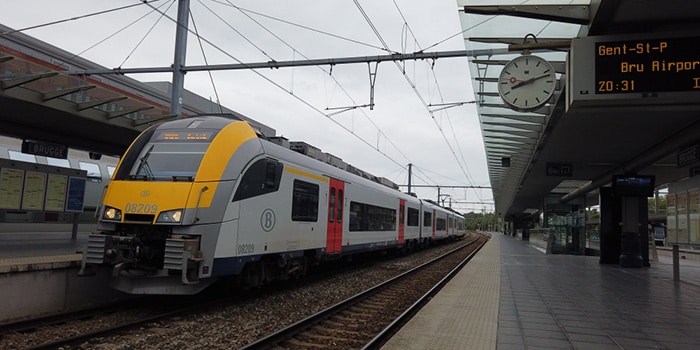 Talking of the Thalys trains, they are the most luxurious options on the menu here. A trip on them is a real experience, clocking up speeds of 300 kph. They boast spacious interiors and are super comfy, so focus on the connections with those involved if you want to move to Bruges in style. That's not to say that the more affordable IC trains are bad. They aren't. They have climate-controlled interiors with two-two seating and plenty of legroom – a good midrange ride.
Amsterdam to Bruges by plane and taxi/train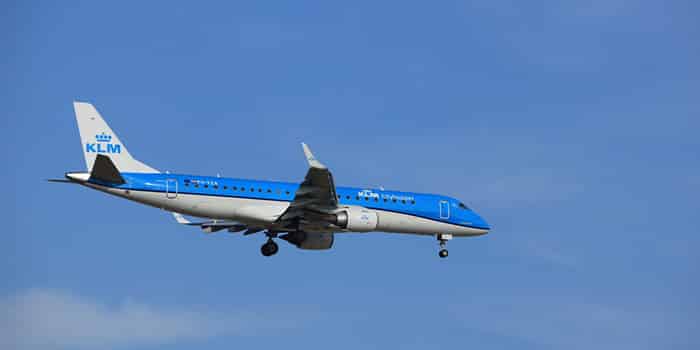 Time – 4-5 hours
Price – From $95
Comfort – 3/5
There aren't actually any flights from Amsterdam to Bruges. However, the proximity of big Brussels Airport (just 112km down the E40 motorway to the south-west) means that it is possible to jet over the Dutch-Belgian border on the way to the historic medieval city. KLM run around four individual departures each day from Schiphol to Brussels, starting at 6.45am. They take a mere 45-50 minutes in the air, which means you could be treading the cobbled market squares in time for breakfast.
A flight from Amsterdam to Brussels could form the first leg in a journey to Bruges, but get ready for a few changes and high costs.
A few things are worth noting about jetting across to Brussels to get to Bruges. First off, it's a bit of a fiddly connection. You'll need to get a train to Schiphol Airport (they go almost every 15 minutes from Amsterdam Centraal). Then you'll need to check-in and go through security. And, on the far side, you'll need some sort of transport to take you the last leg on to Bruges itself. Thankfully, there's an IC train that goes there directly from BRU airport, taking 1.5 hours and costing just over 20 EUR ($22). A private taxi is also an option, but they will cost at least $140 one way.
The result is that total travel times add up to over four hours. Not only that, but you'll have to change from train to plane and then back again to make it across to Bruges from Amsterdam. What's more, prices aren't even likely to be in the same league as the train links. You're looking at forking out at least $70 for the flight on its own! The upshot? This option is probably only worth considering if you're flying directly into Schiphol Airport from elsewhere and want to get to Bruges without detouring through downtown Amsterdam.
Amsterdam to Bruges by bus

Time – 4-6 hours
Price – $18
Comfort – 3/5
Well-known European operator Flixbus offers a whole range of coach services that go straight from Amsterdam to Bruges throughout the day and the night. The ones that don't require a change are the fastest, taking anything from four hours to six hours in total, depending on what stops are planned for the route. The earliest you can leave The Dam is typically around 8.45am, while the last bus of the day goes around 7.30pm.
The direct bus from Amsterdam to Bruges offers a good balance between journey times and price.
Flixbus has comfy coaches with good recline on the seats, sun-shaded windows, and air conditioning that's usually working really well. It's also got an efficient online e-ticketing system, which means you can keep things simple by booking in advance via 12Go.co. It's common for the lines from Amsterdam to Bruges to involve stops in towns and cities along the way, so expect to pull into places like Brussels and Ghent before the journey's done.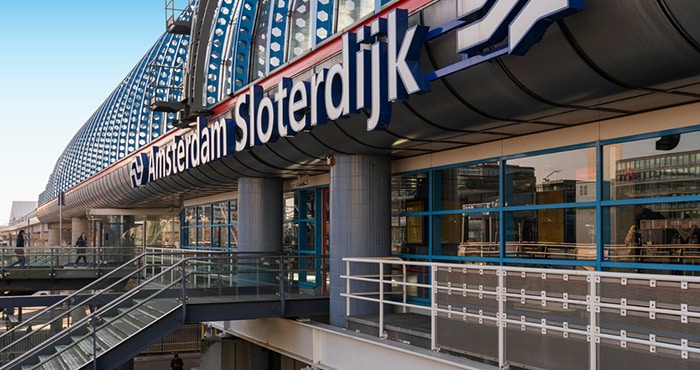 The vast majority of the connections offered by Flixbus start at the large interchange at Amsterdam Sloterdijk. You'll find that on the north-western edge of the historic core of the capital – reach it on a six-minute train from Amsterdam Centraal costing 2.40 EUR ($2.70) per person. The arrival point in Bruges is on the far side of the train station. That's about 25 minutes by foot, or a quick local bus ride, to the edge of the UNESCO area of the city (where most tourists will want to be).
Amsterdam to Bruges by organised tour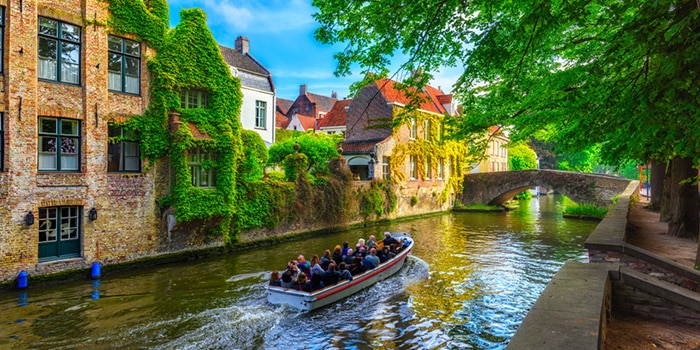 Time – All day
Price – From around $90 per person
Comfort – 4/5
Despite being in an altogether different country, Bruges is still an option on the menu of day-tour destinations from Amsterdam. Don't think it will be a short day. The transfer from town to town (usually in an air-conditioned coach or minivan) alone is around three hours or so. That means you're looking at a jaunt of about 11-12 hours in total, which typically includes guided walking tours of Bruges's historic centre and time to yourself to see the sights and churches, not to mention a return ride to Amsterdam at the end of it all.
---
You can easily swap the bumping beer bars and canal cruises of Amsterdam for the rich and enthralling history of Bruges. Just hop on a plane, a train, or a bus and you can go from one to the other in three to five hours. You'll be munching Belgian frites on the famous Markt square before you can say "goodbye Holland!"
---
Amsterdam to Bruges FAQ
What is the cheapest way to get from Amsterdam to Bruges?
Buses usually come in as the cheapest mode of transport between Amsterdam and Bruges. They can cost as little as $18 for the whole ride without any need to change coaches. To get the best deals, we'd recommend searching really early online using 12Go.co, before the discount tickets all get reserved.
What is the fastest way to get from Amsterdam to Bruges?
The quickest train connection (a Thalys to Antwerp combined with IC trains to Ghent and then onto Bruges) takes just 2.75 hours in total. That makes it the fastest way to get from A to B on this route. Be sure to double check schedules and prices for the trains using 12Go.co, and book those high-speed lines as far in advance as you can to get the top deals.
What is the best way to go from Amsterdam to Bruges?
For ease of travel, the bus can be great. There's no need to change vehicles if you choose to use Flixbus's regular direct express connections, and trips can be as short as four hours. Of course, train services will usually be comfier, particularly if you manage to get a reservation on one of the swish Thalys lines to Antwerp or Brussels as part of the journey. In the end, the choice is really up to you.
Is there a direct train from Amsterdam to Bruges?
No. Sadly, there aren't any direct trains currently in operation between Amsterdam and Bruges. The best you can hope for is a trip with a single connection, usually in Brussels. However, faster services run through Antwerp and Ghent, getting you from station to station in under three hours total.
Can you do a day trip from Amsterdam to Bruges?
You can. They tend to be pretty packed itineraries – 12-hour days are normal! That's just what's needed to get you all the way to the UNESCO city from the capital of the Netherlands, take in all the sights, do the walking tours, and really get a feel for the destination.
How much is a train ticket from Amsterdam to Bruges?
The cheapest it's possible to catch a train for is $33 per person. To get those deals, you'll probably need to book in advance using 12Go.co to catch the discount fares. It could also be a good idea to focus on using the more affordable InterCity trains, instead of the high-speed Thalys.
Is it better to fly from Amsterdam to Bruges or take the train?
Definitely take the train. You can fly on this trip, but you'll only be able to get as far as Brussels Airport. That's still a hefty 100km+ from Bruges itself, which means you'll need to organise onward transfers that will probably take just as much time (probably more) as if you'd simply caught the train in the first place.
How useful was this post?
Click on a star to rate it!
Average rating / 5. Vote count: