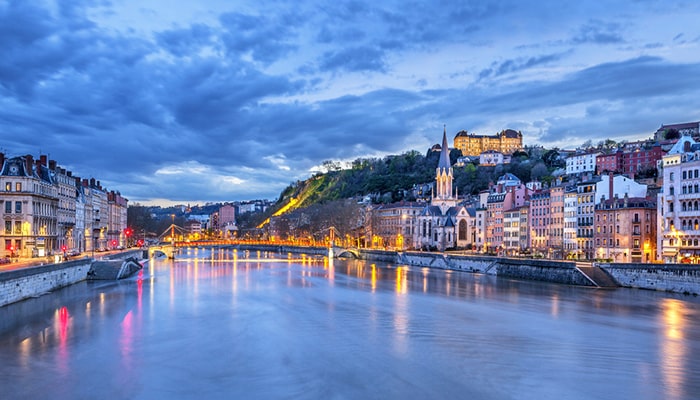 On a city-hopping tour of France, both Paris and Lyon are musts. Going from the first to the second means going from the iconic Eiffel Tower and the romantic cobbled streets of Montmartre to the historic capital of the Auvergne-Rhône-Alpes region. There, you'll be able to wander shadowy alcoves and alleys in the atmospheric Vieux Lyon and discover Roman ruins on the hilltops above the city.
Because these are both major metropolises, covering the 120 miles of French countryside that lies between them shouldn't be too much of a task. This guide offers info on everything from the trains to planes that can help you complete the trip…
Paris to Lyon by high-speed train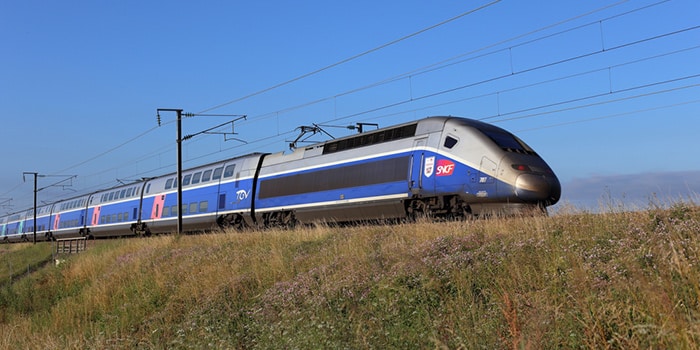 Time – 2 hours
Price – From $17
Comfort – 5/5
France boasts one of the fastest and most efficient train networks in all of Europe. On the route from Paris to Lyon, it shows, too. You'll be able to go from the colossal Gare du Lyon station on the south-east side of the capital all the way to Lyon Part-Dieu in just two hours. That's down to the zippy TGVs, which hit speeds of 190 mph on some of the straighter sections of the line. And you're not just looking at a single connection per day, either. Normal services run at least hourly from 5.45am onwards!
You've got two options in terms of operators on the route. There are the standard SNCF French Railways trains, which are either duplex or single-storey and have both 1st Class and 2nd Class seating, not to mention lots of legroom, nice onboard toilets, and dining cars that serve wine, beer and hot food. Then there's the budget subsidiary of SNCF, called Ouigo. They'll almost always be cheaper, but don't offer any frills. It's just a single class with lots of seats packed into each carriage, and no dining car to keep you going.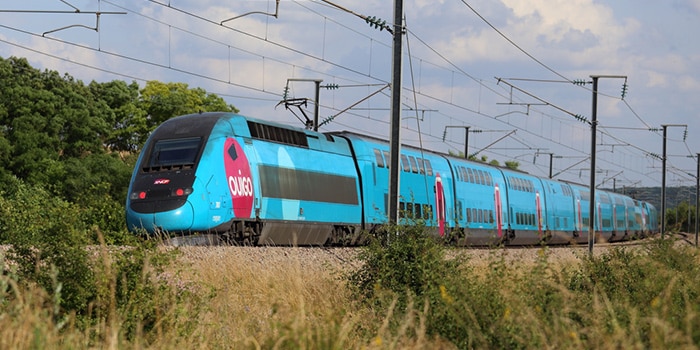 New budget trains let you do the trip from Paris to Lyon in two hours without breaking the bank.
The journey itself is through pleasant French countryside for much of the way. Leaving the outskirts of the sprawling capital behind, you soon pass into the rolling farmlands of Yonne and then over the Saone River as the Jura Mountains loom up on the horizon. Some trains will head to Lyon direct without a single stop; some will pull into intermediary stations like Le Creusot or Gare de Mâcon-Loché, but only for a few minutes before carrying on.
Prices for all high-speed trains follow the airline model. That means they are bound to increase the higher in demand they are and the closer you get to the travel date. One way to keep costs low is to focus your search on the budget Ouigo trains, which can start at a mere $17 per person! If you'd prefer the premium service offered by SNCF's decked-out TGVs, it's always wise to use 12Go.co to book as early as you can. Advance tickets are often more than a third cheaper than ones purchased on the same day!
Paris to Lyon by normal train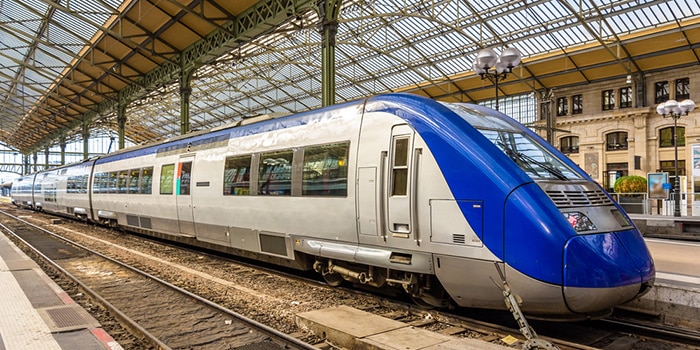 Time – Over 5 hours
Price – $75
Comfort – 3/5
If you're determined to go by rail but find that the high-speed TGV services are all far too expensive, there is one option left: The TER train. These are France's standard regional locomotives. They are nowhere near as quick as their counterparts and even use totally separate railway lines. However, they are reliable and regular, even if the journey time from Paris to Lyon is upwards of five hours from start to finish. The best part, though? Ticket tariffs don't change. You can book them on the very day of travel and they'll still cost the same $74.50 as two months before.
There are around three of these sorts of departures from the French capital every day. Unusually, they don't roll out of the bustling Gare du Lyon, but rather the Gare de Bercy that's just a little further down the Seine River. TER trains aren't quite as swish as the TGVs, but they aren't bad either. You'll find comfy two-two seating with table areas and glass partitions throughout. There's also plenty of luggage space and legroom to boot
Paris to Lyon by plane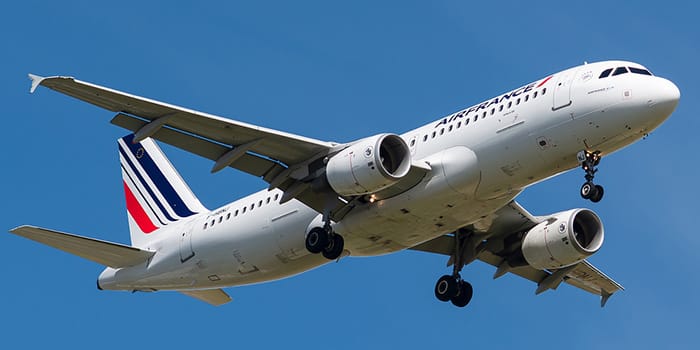 Time – 1 hour
Price – $54+
Comfort – 4/5
Given that Paris and Lyon are two of France's largest cities, and home to two of the country's most important aviation hubs, it's hardly a surprise that there are regular links between them by air. They are all run by the national flag carrier Air France, who complete the trip from runway to runway in just 60 minutes. Of course, total travel times will be far longer than that (typically between four and five hours) if you do decide to take to the skies, because you're going to have to go through security and make the journeys to and from the airports.
Flying to Lyon takes you straight over the rural heartlands of eastern France to the uber-modern Lyon-Saint Exupéry Airport.
There are usually around eight departures per day from Paris to Lyon. Some will go from the huge Charles De Gaulle Airport (CDG). Others leave from Orly Airport (ORY) on the south side of the capital. Both are easy to get to, although the direct metro link from Gare du Nord to CDG can cut transfer times to just 30 minutes. There's no direct train to ORY, but transfers with changes are usually around the hour mark. On the Lyon side, you can hop on the direct 15-minute express train to get into town (there's actually no other way).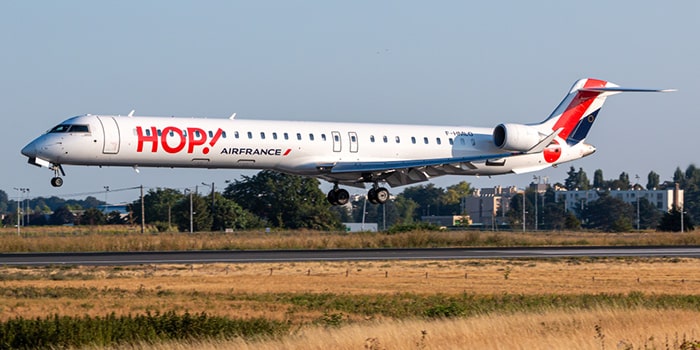 Prices for flights could be surprisingly low. When you book around 60-90 days prior to take off using 12Go.co, there's a chance tickets will be just $50-60 per person. However, gone are the days when Air France gives baggage as standard. If you are packing big luggage or bringing skis for that trip to the Alps, you'll need to add that on for a fee, or consider upgrading to an Economy Standard fare (that costs around $15).
Paris to Lyon by bus

Time – 5.5-6.5 hours
Price – $15+
Comfort – 3/5
You'll need to hunker down for a five- or six-hour drive if you choose the bus from Paris to Lyon. That's why this is rarely a favourite of travellers looking to ditch the Eiffel Tower for the city on the edge of the Alps. On the flip side, coaches are almost always the cheapest way to travel. With base fare rates that sit as low as $15 per person, they're a sure way to leave extra in the budget for those champagne lunches on the ski slopes. (Just be sure to book in advance using 12Go.co to score tickets for such wallet-friendly prices.)
If you're keeping a close eye on the euros, you might want to think about booking a long-distance coach from Paris to Lyon.
Two operators really stand out from the crowd when it comes to coaches. There's Flixbus, which is a major company with a network that spans all over Europe, and there's BlaBlaBus, which have comfy buses and a good web of routes through the alpine regions of France especially. Flixbus has the most frequent departures (around 16 per day) while BlaBlaBus still offers plenty (around eight per day). They both cost about the same.
The most common starting point for long-distance coaches to Lyon is the station at Bercy Seine. To get there, you simply need to hop on the Paris metro to either Cour Saint-Émilion or Bercy. There's a clutch of alternative starting points to boot, though they're served by far fewer buses. They include the likes of Paris Pont de Levallois on the far north-west side of the capital and the suburban district of Massy on the southern outskirts.
Paris to Lyon by car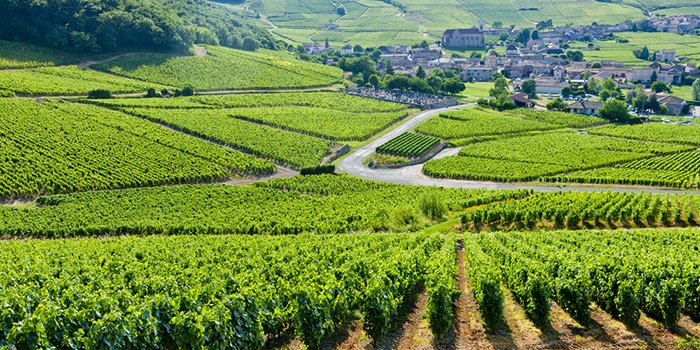 Time – 5.25 hours
Price – $250 for a three-day hire
Comfort – 4/5
It's a pretty long drive through the very middle of eastern France from Paris to Lyon. We don't say that to deter you – it's a gorgeous route. We say it because journeys by road are typically a lot longer than on the TGV trains, taking over five hours in total. The upshot is that hitting the highways yourself is really only the way to go if you're looking to explore the regions in between these cities. There's enough to keep you going there for weeks, from the winelands of Burgundy to the enchanting medieval centre of Dijon to the wild Jura Mountains.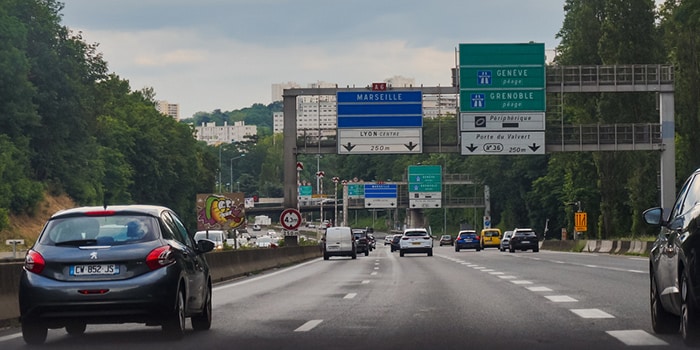 There are also some not-so-nice sections of the drive to watch out for. Paris itself is notorious for traffic and hectic roads. You should be out of the capital altogether in an hour though, cruising south-east down the A6 motorway through the Gâtinais Français Natural Regional Park amid farms and rolling hills. If you don't have access to your own wheels, RentalCars.com has you covered, with deals on three-day hires in the summer costing around $250 or so with well-known names like Sixt, Hertz and Europcar.
---
Swap Loire Valley wines for the rich taste of Beaujolais. Go from the Eiffel Tower to the pretty Place Bellecour. Trade the heartlands of France for the edges of the Alps. That's what this trip from Paris to Lyon is all about!
---
Paris to Lyon FAQ
How useful was this post?
Click on a star to rate it!
Average rating / 5. Vote count: