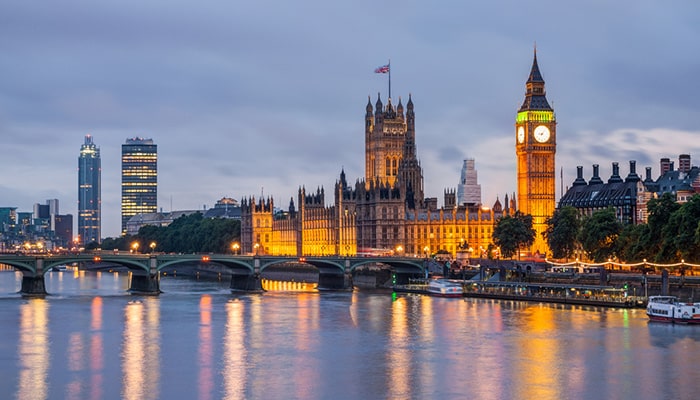 If you've been enjoying the haggis, the medieval Old Town and the hearty whisky tasting rooms of the Scottish capital but have London's fish and chips and iconic Big Ben tower lined up next, this guide is the one you're after. It's got info on all the ways you can trade one city for the other. It runs through the long-distance UK train routes down south to the English capital and reveals just how much you can expect to pay for a flight. You'll also get an idea about how long each mode of transport takes to cross the 332 miles in a straight line down the backbone of Britain.
Edinburgh to London by plane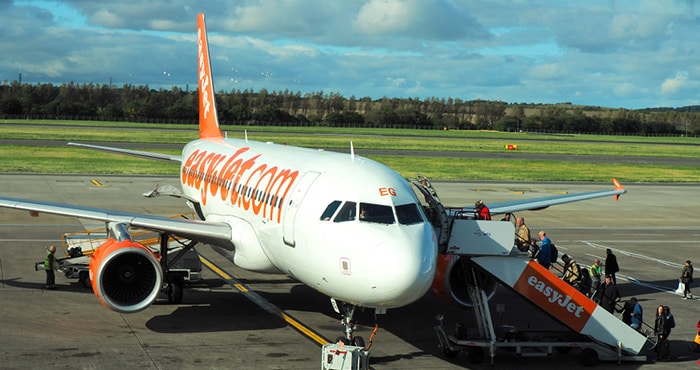 Time – 1.5 hours
Price – $40+
Comfort – 5/5
Forget the Flying Scotsman, it's the plane that comes up trumps on the speed front. Yep, jetting out of Edinburgh for London is the fastest way to do this journey. Expect flight times of around just 1.5 hours each way, which adds up to a total journey length of between three and four hours once you've factored in those trips to and from the airport terminals, checking your bags, and queues in the departure lounge.
Thankfully, there are oodles of different flights you can take. In fact, as many as 30 individual services go from the Scottish capital to the English one every day. They're typically shared between two airlines: UK flag carrier BA, and budget-friendly easyJet. The first tends to be a little pricier but will sometimes have fares just as easy on the wallet as its more frugal compadre.
A flight from Edinburgh to London is the fastest and surest way to go from capital to capital in just a few hours.
British Airways actually run the majority of the hops and offer links into larger hubs like Heathrow and Gatwick. They also go to the commuter-favourite London City Airport – sat right on the doorstep of the banks and businesses of Canary Wharf. EasyJet, meanwhile, have flights running from midday to the late evening, connecting with London Luton, the low-cost hub of Stansted Airport, and London Gatwick.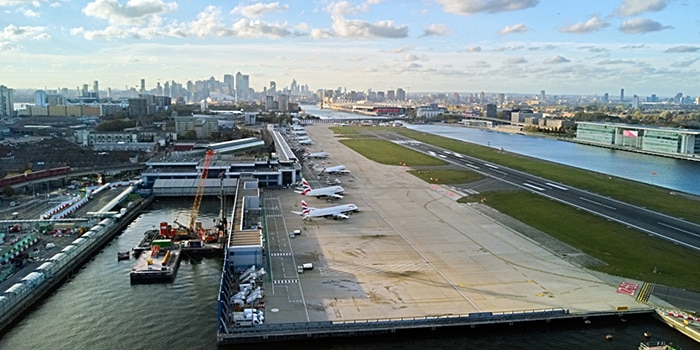 One thing to remember if you're planning on whizzing across the Pennines and the dales down to London from Scotland is to book early. That's key to grabbing the best airfares, which are usually available to book online at 12Go.co around 60-90 days prior to take off. Also be ready to fork out a little more if you're keen on bringing luggage – both BA and easyJet now charge for putting stuff in the hold.
Edinburgh to London by train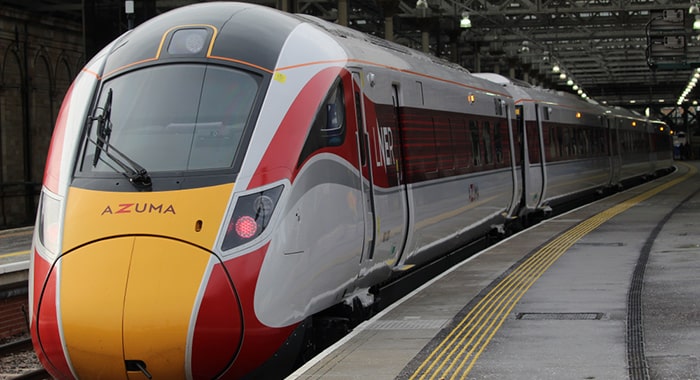 Time – 4 h 20 min
Price – $33+
Comfort – 4/5
There's usually a train leaving from the platforms of Edinburgh Waverley Station every half an hour or so. Some will take you to London Euston on the West Coast Main Line. But you'll want to hold out for the services operated by LNER on the East Coast Main Line. Those are faster by almost an hour, taking you to big and bustling King's Cross Station in the heart of the English capital with fewer stops along the way.
The LNER trains themselves are modern Azuma models. They have a spacious First Class with two-one seat orientation and padded chairs, along with a comfy Second Class. Both carriage types have access to an onboard kitchen and bar, but First gets at-table food service and wine. WiFi, air conditioning, and plug sockets are standard throughout.

The train rolls through a whole spectrum of English and Scottish countryside for over four hours, including moors, coast, and farmland.
The trip itself offers some real gems. Watch as you move southwards along the wave-bashed shores of the wild Northumberland coast – castles and ruined abbeys can be spotted. Then you'll see the Angel of the North statue whizz by in the runup to Newcastle. Then it's onto the rolling fields of County Durham and the pretty farms of Cambridgeshire as the train approaches London.
As usual, it's really important to book train tickets for Edinburgh-London links as early as you can. To put it simply, the price difference between advance fares and last-minute ones can be astronomical. Check out 12Go.co at least 90 days before you board to see if you can score those bargain $35-45 seats.
Edinburgh to London by overnight train

Time – 7.5 hours
Price – $66 for a seat, $100+ for a private sleeper
Comfort – 5/5
The famous Caledonian Sleeper line has been linking Edinburgh to London since the middle of the 1990s. Brand-spanking Mark 5 carriages with double beds, in-room wash basins and dimmer lights were added to the train in 2019, breathing new life into the connection. Today, you can book it take you all the way from Edinburgh to Euston Station, or even get to the Big Smoke from beyond, with options going through Edinburgh from the Great Glen of Fort William and even the capital of the Highlands in Inverness.
With pre-booked tickets available for around $100+ per room, the sleeper berths aren't cheap. But they will get you to London in true comfort. The railway is also famed for its views. You'll travel down the whole length of the West Coast Main Line, which crosses the bucolic Scottish Lowlands before weaving between the Cumbrian Lake District and the Yorkshire Moors. The downside? Sleepers leave Edinburgh at 1.30am, so most of that's at night.
Edinburgh to London by bus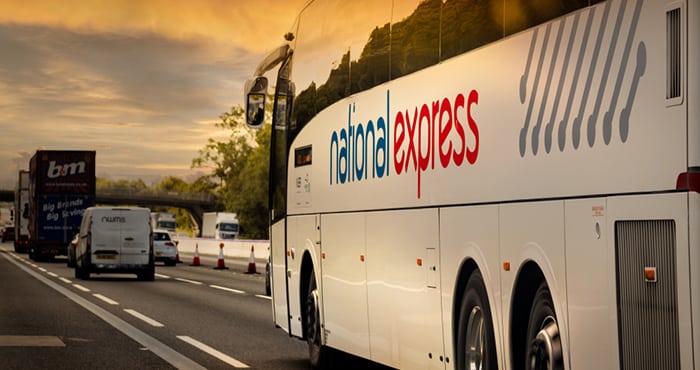 Time – 10 h 50 min
Price – $15+
Comfort – 3/5
National Express run as many as four buses each day from Edinburgh to London. You'll board at the main Edinburgh Bus Station in the heart of the city – find it a short walk from Edinburgh Waverly on the eastern edge of the New Town. You'll arrive into London Victoria Coach Station, which has good links to the London Underground via Victoria Station (about 10 minutes' walking from where the buses come in).
These services are scheduled to complete the trip in a little under 11 hours. That makes them a way slower option than the trains or planes, which is surely why a lot of the buses run through the night. However, you'll definitely pay a cut price. In fact, coaches can sell for as little as $15. That should leave a little extra in the travel budget for your bags of chips and picnics in Hyde Park.
Edinburgh to London by car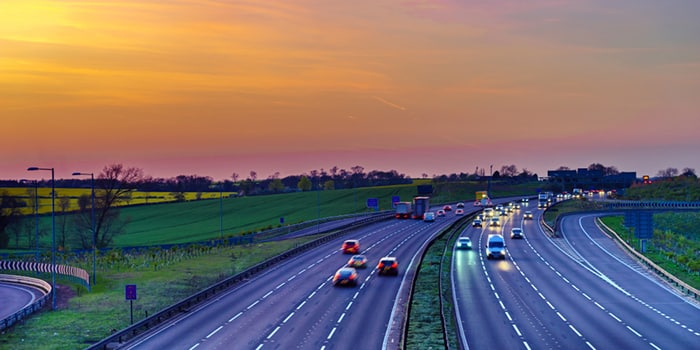 Time – 7 hours minimum
Price – $190 (car rental estimation)
Comfort – 4/5
There's a great British adventure on the menu for travelers who opt to throw the luggage in the boot and hit the motorways going south. The trip from Edinburgh to London crosses some of the most beautiful swathes of the country, running more than 396 miles from the Firth of Forth to the Big Smoke.
Choose to drive the route yourself and you'll see North Sea beaches, crumbled medieval castles, and historic cities.
You could keep driving and do the whole thing in just seven hours or so, with a few delays expected around London if you're arriving during peak times. However, that would be a real waste. In fact, we'd say make this one a multi-day adventure for sure. Easy possible stops might be the stunning Northumberland Coast AONB, where Whitby Abbey and mystical Lindisfarne Castle crown the horizons. There's also the wild North York Moors, and the heritage-rich town of York itself, writhed in tales of Vikings and English kings.
If you don't have your own ride, renting some wheels is an option. Head over to Rentalcars.com to check the cost of that. You're probably looking at something in line with $200 for 24 hours' worth of hire, including the cost of one-way travel from Edinburgh to London.
---
Edinburgh and London each have their own unique character. In one, you'll knock back potent Scotch whisky and wander ancient castles. In the other, you'll see great monuments like Big Ben and hit the bright lights of the West End. But why not check off both? Traveling between them should be a cinch, what with so many ways to go.
---
Edinburgh to London FAQ
What is the cheapest way to get from Edinburgh to London?
The bus is still the cheapest option for going from Edinburgh to London. In fact, it's even cheaper than driving yourself when you factor in the average cost of petrol. Tickets on coaches with providers like National Express start at around $15 or so, but you'd be wise to book early using 12Go.co to get those sorts of uber-low bargains.
What is the fastest way to get from Edinburgh to London?
Buckle in and enjoy a flight out of the Scottish capital and you could be stepping foot on London soil in just 1.5 hours. Of course, that's not the whole story, because your journey lengthens when you add in the time it takes to get to and from the airports. The upshot? Trains might be faster, especially if you were looking at jetting down to an airport like Luton or Stansted, which are at least an hour out of central London.
How long is a train from Edinburgh to London?
The train from Edinburgh to London takes roughly 4h20. It crosses the whole length of the East Coast Main Line, from Scotland to southern England. There's also an alternative that takes nearly six hours on the West Coast Main Line. It's possible to check all schedules and times using the online search tool over on 12Go.co.
How much is a train ticket from Edinburgh to London?
They are way cheaper if you book in advance, let's put it like that. In fact, you could pay just over $30 for a seat by scoring your ticket more than 60 days prior to leaving. We'd recommend doing that over on 12Go.co if you already know your dates of travel, especially as last-minute prices can be in excess of $150!
Is there a direct train from Edinburgh to London?
Yes. There are lots. There's no need to change, no matter if you take the slower trains to Euston Station or the faster trains to King's Cross. Be sure to book your seats long in advance, however, as prices can creep up closer to the travel date. 12Go.co can help with that!
Is there a high-speed train from Edinburgh to London?
Trains on the lines between Edinburgh and London have top speeds of 125 miles per hour. That makes them relatively fast, but not the fastest Europe has to offer. Still, they can help you smash the journey of over 330 miles in just four hours! Not bad, eh?
Is it better to fly from Edinburgh to London or take the train?
On balance, we'd say take the train! Travel times are actually comparable, with locomotives even faster than flights in some instances. But there are extra benefits by going on the railway. You'll have a spacious carriage with air conditioning, access to an onboard kitchen car, and can enjoy some seriously beautiful views of the Scottish and English countryside as you go.
How useful was this post?
Click on a star to rate it!
Average rating / 5. Vote count: