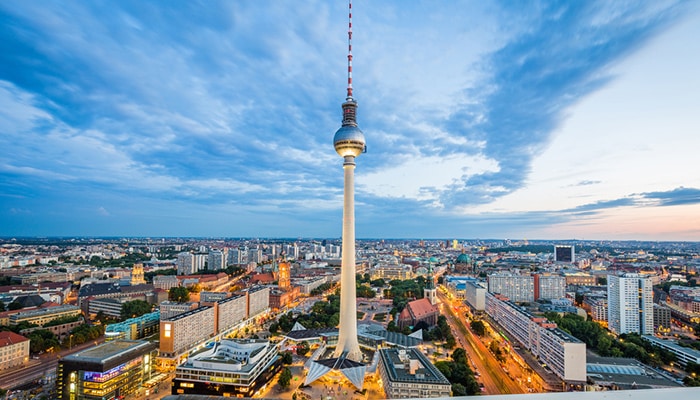 With its gritty Reeperbahn district and all the energy you'd expect of one of Germany's oldest port cities, Hamburg is a cracking place to while away a few days on any European trip. Once you're done drinking in the Brahms and the cold beers by the Elbe River, you should find it easy to hop straight back to Berlin.
These two major metropolises might be separated by 160 miles and a couple of German state borders, but they are really well connected. Direct trains, uber-efficient motorways, and long-distance coaches all help you complete the journey, and this guide has all the info on which is best, fastest, and cheapest…
Hamburg to Berlin by high-speed train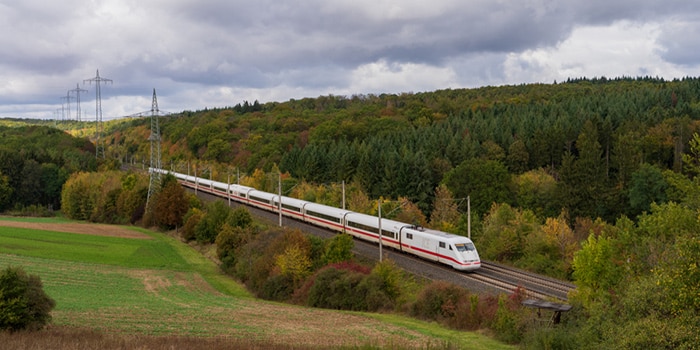 Time – 2 hours
Price – $30+
Comfort – 5/5
The quick train is surely the most popular way to get between Hamburg and Berlin (and vice versa, for that matter). In fact, the railway line that runs between these two centres was the first in the country to be fully upgraded to run with high-speed locomotives. It clocks up a total length of 180 miles and hosts some of the zippiest trains in this corner of Europe (average velocity on the line is over 120 mph). The upshot? You certainly shouldn't be short of convenient connections by rail…
All services are run by Germany's own DB network, but you're looking to book onto any of the ICE trains specifically. They're the fastest of the bunch – the ones capable of hitting 190 mph on some sections of track – and take just 1h45 to roll from station to station. There is typically just a single intermediate stop along the way, but that's in Berlin-Spandau on the western outskirts of the capital itself.
Germany's high-speed trains run several times per day between Hamburg and Berlin, offering trips under two hours!
The ride isn't the most scenic in Germany, but it's still got plenty to keep you gazing out of the window. Perhaps the highlights of the trip will be the crossing through the low wetlands and bogs of the Mecklenburg Elbe Valley Nature Park and the point where the trains skirt the edge of the rustic forests and rivers of the Westhavelland Nature Park nearer Berlin. All trains are comfy and new, with onboard WiFi, catering and spacious cabins with a mix of classes.

Booking ahead of time isn't required with DB railways. However, you will almost certainly be asked to fork out extra if you decide to buy tickets on the same day as travel. That's why we recommend getting over to 12Go.co and searching as soon as you know the dates you need to move from Hamburg to Berlin. That could open up the cheap sparpreis tickets that can cost just $30 per person.
Hamburg to Berlin by normal train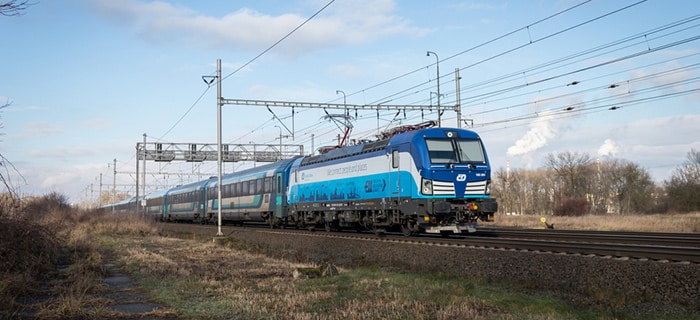 Time – 2h04+
Price – $28+
Comfort – 4/5
It's not just the super-fast ICE trains that whizz down the tracks from Hamburg to Berlin. Germany's national railway network, DB, also still offer plenty of standard connections that don't take that much longer. They're run on EuroCity carriages, taking around the two-hour mark to get from one station to the other. The key factor to remember is that these are the international services through to the Czech Republic, so you're actually searching for the trains bound for Prague. Their stops along the way will include places like Wittenberge and Büchen, but also the main station in the capital: Berlin Hbf.
EC trains aren't quite as modern and slick as the ICE models. They're still rather comfy, though. You'll choose between premium and standard classes, find in-seat plugs, onboard toilets, and enjoy climate control throughout. When it comes to price, there's often actually not too much in it between the normal- and high-speed lines if you manage to get the advance bargains on the latter. However, you can still save some dollars by booking early using 12Go.co. Remember: Tickets can be released up to six months prior to travel.
Hamburg to Berlin by bus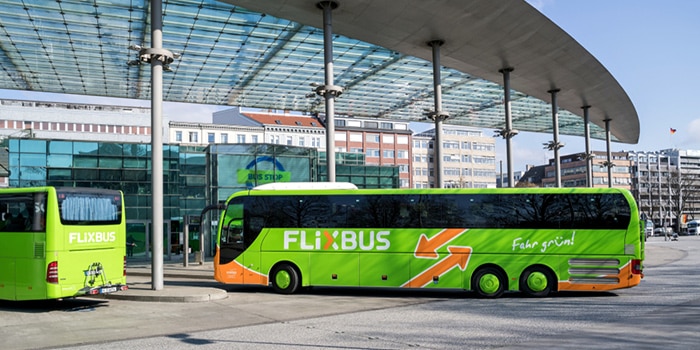 Time – Around 3.5 hours
Price – $11+
Comfort – 3/5
Well-known European coach company Flixbus is the premier provider of bus connections on this line. They run a service almost every 30 minutes during the summer high season, starting as early as 7.45am and finishing late in the evening. From station to station, it takes about 3h35, which involves going straight down the autobahn without any need to change vehicles along the way.
The bus brings a little added flexibility when it comes to choosing precisely where in Berlin you'd like to arrive.
The good thing about traveling by coach is that it's a neat balance between comfort and cost. Purchase that ride in advance (around 30-50 days is a good amount of time) via 12Go.co and you could be looking at paying as little as $11 for the full journey. What's more, that gets you a reclining seat on an air-conditioned coach with onboard WiFi. Not bad, eh?
The other bonus of bussing it is the flexibility in destination. Most departures will leave Hamburg from the main ZOB bus station. You can find that just a whisker to the east of the Hauptbahnhof on the eastern edge of the town centre. There's a choice where you want to go to, however. Coaches connect to the Zentraler Omnibusbahnhof Berlin (out on the west side of town), Alexanderplatz (the heart of the city), and even the airports at Schönefeld and Tegel.
Hamburg to Berlin by car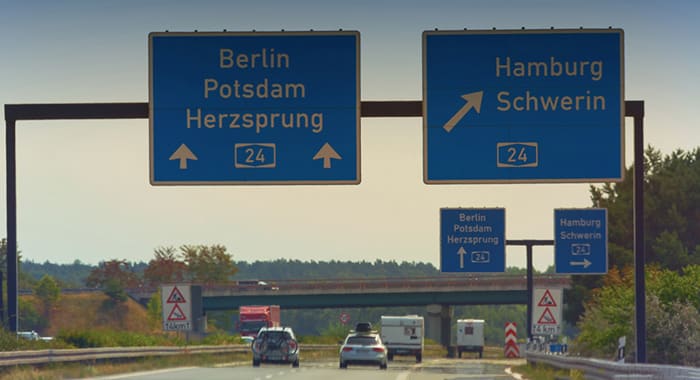 Time – 3.25 hours
Price – $65+
Comfort – 4/5
The main artery of Bundesautobahn 24 links up the cities of Hamburg and Berlin. It's one of the major motorways in the country, with long sections that have no speed limit whatsoever. It's traversed regularly by both commuters and cross-European travelers, and has well-marked junctions and good services throughout. All that means you might want to consider the option of driving down to the capital. In all, the trip should take a little over three hours when done nonstop, and offers prime access to lots of suburban areas around Berlin itself.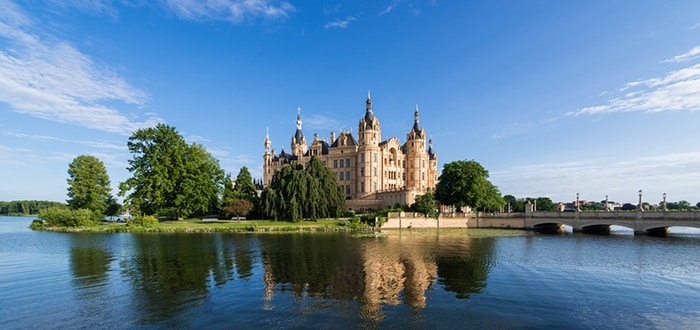 Opting to hit the tarmac with your own ride can also be a great way to explore the heart of Germany. There are myriad places where you can hop out of the car and stretch your legs en route. From the lovely countryside of Mecklenburg-Western Pomerania, to the wiggling River Elbe to the great Flemish-Renaissance palaces of Schwerin, you won't get bored. Of course, adding all that in might mean you'll need a car for a couple of days in total. Thankfully, deals with well-known provider RentalCars.com can cost as little as $65 for 48 hours, though there may be an extra surcharge for traveling in just one direction.
---
Hamburg's industrial-era depot districts and buzzing nightlife scene might just be enough to keep you busy for a whole trip, but lots of travelers will have their eyes set down the autobahn towards Berlin. That's an easy jaunt to make – just use this guide to get a-going!
---
Hamburg to Berlin FAQ
What is the cheapest way to get from Hamburg to Berlin?
The bus offers the most wallet-friendly way to go from Hamburg to Berlin. Cheap tickets can be bought through 12Go.co with companies like Flixbus, who run loads of connections per day down to different stations in the capital. You're probably looking at paying something in the region of $11-16 total!
What is the fastest way to get from Hamburg to Berlin?
That's the high-speed train. There are no flights hopping through the German skies from Hamburg to Berlin, so it's left to the whizzing ICE locomotives that can do up to 190 mph to get passengers from A to B in a hurry. Total travel times are in the region of just 1.75 hours.
What is the best way to go from Hamburg to Berlin?
The ICE high-speed train really dominates on this route, and for good reason, too. It's mega quick, with total journeys taking a mere 1h45. It can also be affordable, so long as you get in nice and early on 12Go.co and get seats reserved at least 60 days in advance of travel.
How much is a train ticket from Hamburg to Berlin?
If you're keen to hop on the comfy and fast high-speed ICE lines from Hamburg to Berlin, then it's always a good idea to book as early as you can. Click over to 12Go.co and get searching a few months before you want to do the trip and you could find that tickets cost as little as $30 per person.
How long is the train ride from Hamburg to Berlin?
If you manage to score a seat on the high-speed line (the ICE trains run by DB), then you're looking at a total time in transit of about 1h45. The EuroCity international trains that stop in Hamburg and Berlin aren't too much slower. They take about 2h04 to go from station to station. Look to them as a good backup choice, perhaps.
How long is the bus ride from Hamburg to Berlin?
It only takes around 3.5 hours to go from Hamburg to Berlin by coach. However, the bus routes that connect you from Hamburg to Berlin's airports or outer districts might take longer. The best way to check exactly is to head over to 12Go.co and enter your dates of travel.
How useful was this post?
Click on a star to rate it!
Average rating / 5. Vote count: