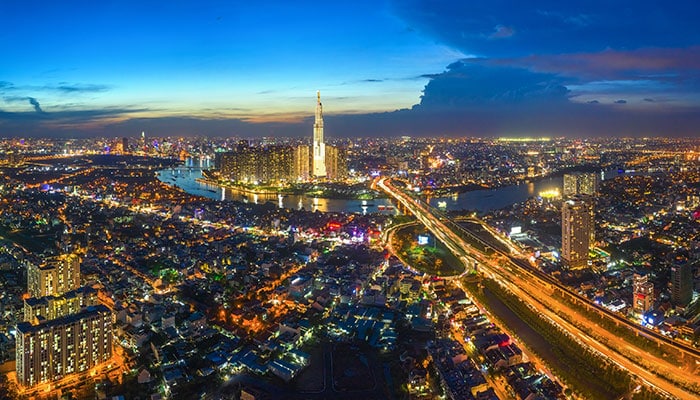 Mui Ne is one of the top beach resorts in South Vietnam. It draws windsurfers with its regular swells, adventurers with swathes of red sand dunes, and beach lovers with its arcing runs of golden powder on the South China Sea. A couple of days there to crank up the relaxation levels and you'll be ready to hit the big city.
Cue Ho Chi Minh, which sits just over 105 miles away to the west. It's the next big-ticket draw to add to the itinerary and can be reached in as little as 4.5 hours, on taxis, buses, or trains. This guide will take a look at all your transport options on the route, how to book them, which is fastest, and which is comfiest. Let's begin…
Mui Ne to Ho Chi Minh by Train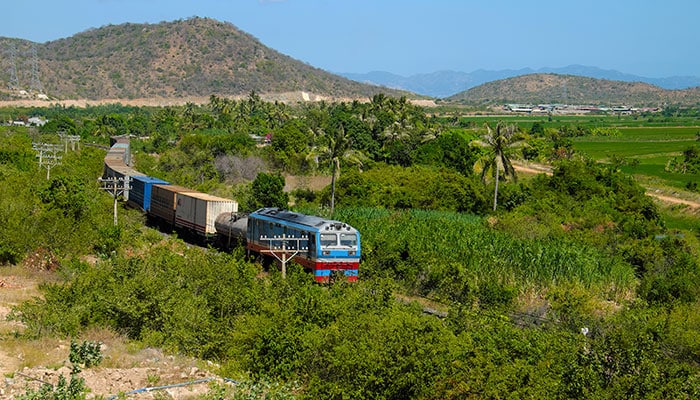 Time – 3.5 hours (train only)
Price – From $10 per person
Comfort – 4/5
We have a lot of love for train travel in Vietnam. It's fun, it's relatively comfortable, relatively reliable, and sometimes even faster than driving on certain routes. That's the case on the tracks from Mui Ne to Ho Chi Minh City since direct locomotive connections take just 3.5 hours from start to finish. That's almost a whole hour shorter than direct taxis, and nearly three hours shy of what the buses take.
There's just one catch: The trains out of Mui Ne don't actually go from Mui Ne itself. You'll need to make the transfer across to Ga Binh Thuan. It's the main station in the region, serving both the beach resorts and the bigger city of Phan Thiet. Sadly, the taxi can sometimes cost about the same as the train itself, and sometimes even more – you're looking at around $12-22 for the whole 50-minute drive. Be sure to haggle for the best rates and always agree on a price before you get in the car.
Enjoy views of the rice paddies and the wild coast mountains before pulling into the outskirts of Ho Chi Minh City on the direct train link from Ga Binh Thuan near Mui Ne.
You should find that the trains go very regularly, sometimes even twice hourly. This is one of the shortest sections on the main north-south line through Vietnam, so you can hop on the famous Reunification Express services, but also umpteen local services. The whole lot is run by the national railway authority, Vietnam Railways. They use a rolling stock of diesel carriages that offer everything from uber-cheap third-class seating without aircon to fully climate-controlled, first-class soft seating.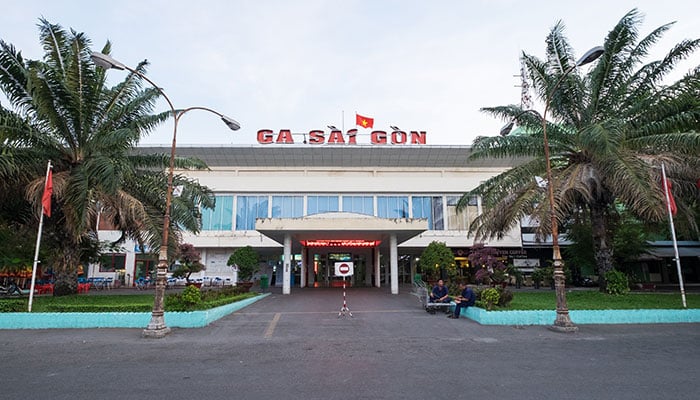 It's a good idea to do the route during daylight hours. The train crosses the heart of southern Vietnam from coast to city. You'll weave through patchworks of rice paddies before entering the seemingly endless suburbs of HCMC itself, eventually pulling into the main Saigon Station. Trains rarely get booked up in Vietnam, but sorting tickets on the day can be a real hassle. That's why the best option is to secure yours online well before you travel using 12GoAsia.
Mui Ne to Ho Chi Minh by Bus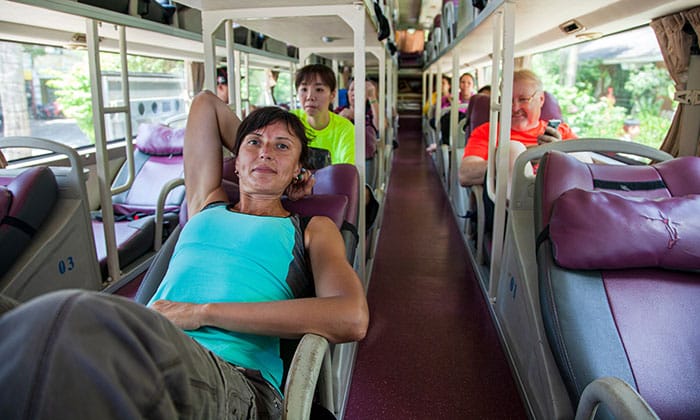 Time – 4.5-6 hours
Price – From $8 per person
Comfort – 3/5
While the trains demand a transfer out of Mui Ne to a station some 20 miles away, the direct buses will leave from the resort town itself. They usually stop at nominated places along the main hotel street by Mui Ne Beach, so you should be able to simply step out of your hotel in the morning and board. They are a little longer than the trains, taking between 4.5 and six hours to reach erstwhile Saigon, and schedules can often be impacted by heavy traffic if your trip coincides with rush hours.
There's also another downside: This isn't the comfiest travel option. They might be called VIP coaches, but Vietnam's long-distance buses can leave a lot to be desired. We remember long nights of swerving drivers and broken air-conditioning systems wishing we'd gone for the trains instead. You can mitigate the chance of having a bad ride by booking via 12GoAsia and checking the reviews of the various coach operators – Kumho Samco tend to have the best ratings of all.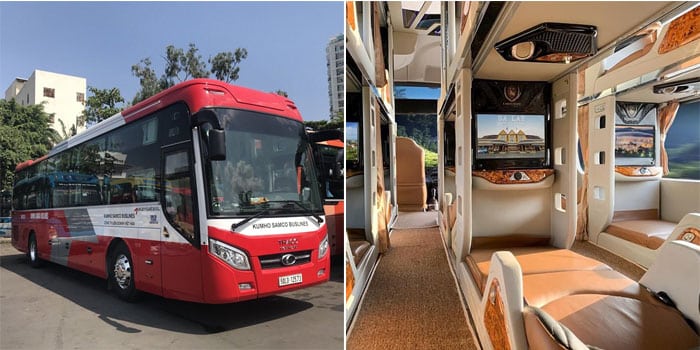 Save those dollars for the Ho Chi Minh City markets and tours of the Cu Chi tunnels by picking the cheapest travel option of all: the buses.
Where the coaches shine is on the price front. These are by far the cheapest way to trade the sloshing South China Sea for the motorbike-purring streets of Ho Chi Minh City. The most affordable connections of the lot should set you back a mere $8 per person, while even tickets on the most luxurious coaches cost less than $10 on average.
Because the trip from Mui Ne to Ho Chi Minh City can be driven in under five hours, there are both overnight and day options. The first tend to cruise out of the beach town very late indeed – around 1am is normal. They'll aim to get you into HCMC at about 5am or 6am. Different companies drop off at different spots. Some go to Ho Chi Minh City Center and literally pull over by a park. Others head for the Western Bus Station, which is a bit further from the main sights but better for connecting to other Vietnamese destinations like the Mekong Delta.
Mui Ne to Ho Chi Minh by Taxi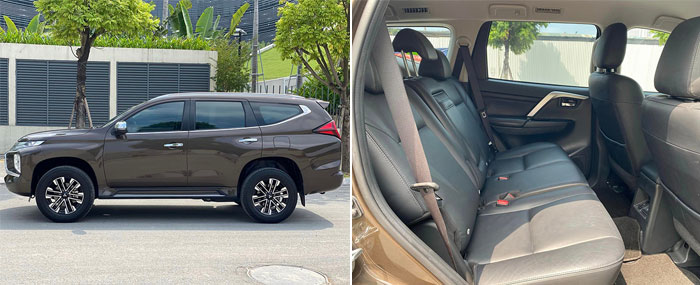 Time – 2h45-4h30
Price – $65+
Comfort – 5/5
If you want to arrive in Ho Chi Minh City rested up and still channeling the Zen vibes of Mui Ne's wave-washed beaches, then you might want to consider hiring a taxi all to yourself. This removes all the hassle from the journey and ensures you'll get to the southern metropolis in good time. Sadly, it's also the most expensive option of all, usually costing above $80, though that rate can come down if you're an expert haggler or manage to book the best bargains via 12GoAsia.
Private taxi hires can be expensive but offer a stress-free way of getting to a specific hotel in HCMC or the Tan Son Nhat International Airport. 
Perhaps the best thing about a taxi is that you can choose where you get collected and choose where you get dropped off. It's essentially a hotel-to-hotel transfer, without the need to navigate from a train station or bus depot before you can drop your bags again. There's another upshot to that… Taxis are fantastic for travelers who want to skip Ho Chi Minh's downtown altogether and go straight from the resort beaches to the airport.
We mentioned this is the comfiest way to travel. It sure is…Taxis are typically newer cars that are well-maintained. They'll have air conditioning for the duration of the journey and upholstered seats with dimmed windows. The driver might also be willing to add on stops along the way. It could cost extra but could also transform a boring travel day into something a bit more interesting, perhaps with historical walkthroughs of the Cu Chi tunnels or lunch on the waterfronts of Vung Tau.
---
Going from Mui Ne to Ho Chi Minh City is an obvious end to a South Vietnam tour. It's about swapping the golden beaches of one of the region's most celebrated coastal towns, where grand hotels front the South China Sea, for the hubbub of the country's biggest city. Ho Chi Minh City offers immersive American War history sights and enthralling food markets.
There are multiple ways to complete this trip. Taxis are comfy but expensive. Trains are fast, but they require a transfer from your hotel. Buses aren't the nicest but are very regular. All of the above can be booked online before you even arrive in Vietnam using 12GoAsia.
---
How useful was this post?
Click on a star to rate it!
Average rating / 5. Vote count: