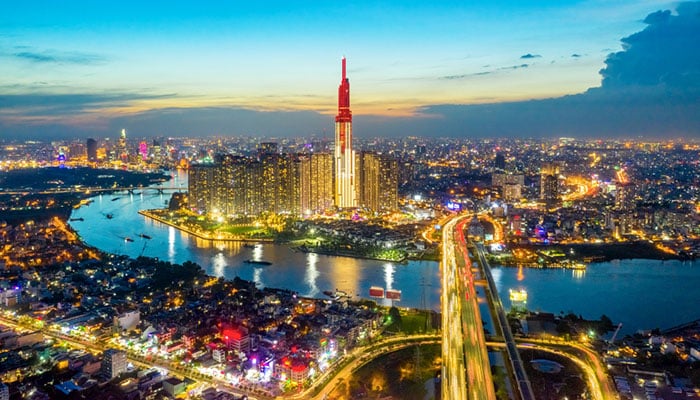 The hop from Da Nang to Ho Chi Minh City will take you over the 370 miles that form the heart of South Vietnam. It's a ticket from the glistening beaches and lush peaks of the Son Tra Peninsula to the hubbub of the country's biggest city, where bumping nightlife streets rammed with pho shops collide with striking and sobering memorials from the American War.
Because it's such a long trip, direct flights are usually the transport of choice. But they aren't the only option. Let's take a look…
Da Nang to Ho Chi Minh by Plane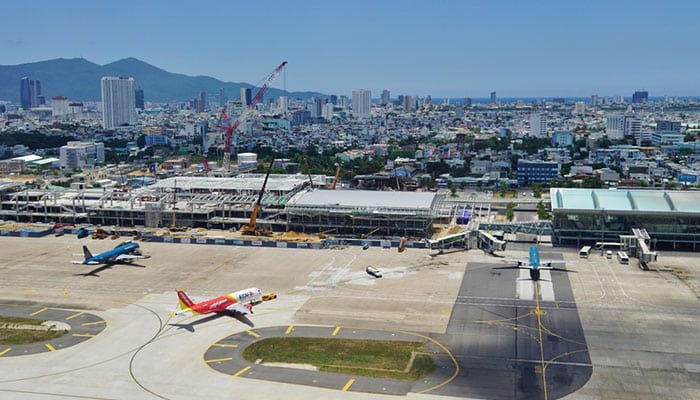 Time – 1h25-1h40 (flight time only)
Price – From $52 per person
Comfort – 5/5
Vietnam is one long, thin country. That means getting between towns like Da Nang, in central Vietnam, and Ho Chi Minh, in South Vietnam, can be tricky, at least if you want to stick to solid ground. Thankfully, there's now a comprehensive network of internal flights run by an ever-growing range of premium and low-cost carriers in these parts. They take care of this particular route by offering nearly 25 individual departures every single day.
The main thing you'll need to consider is what carrier you throw in with. VietJet Air tends to offer the cheapest tickets but will charge more for baggage. Bear that in mind because there are also plenty of connections with the country's premium carrier, Vietnam Airlines, that include up to 23kgs of checked luggage as part of the Economy Lite fare. The other option is Bamboo Air. They're a budget airline but do include baggage as standard.
If you've got the money, then flying is certainly the quickest and comfiest way to swap the shimmering coast of Da Nang for the urban energy of HCMC.
The route is the same no matter who you fly with. You'll jet out of the Da Nang International Airport (DAD) and turn southwards to cruise over the heart of the Central Highlands before dropping down into the Tan Son Nhat International Airport (SGN). Both aren't all that far from the downtowns of their respective cities – expect a transfer of 10-15 minutes to the departure hall from the center of Da Nang. And around 30 minutes to the heart of Ho Chi Minh from the arrivals on the other side.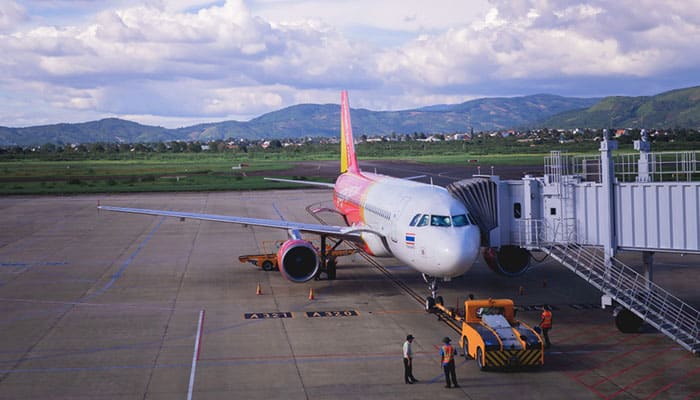 These days, all flights can be searched for and booked online using a service like 12GoAsia. It's always a good idea to score your tickets at least 60 days in advance of travel. Leaving it late can see the cost of seats skyrockets to double their original price or even more. Also, try to avoid traveling at busy holiday times such as Tet (in February) and the Chinese New Year, when it's sure to be a whole load more expensive than normal.
Da Nang to Ho Chi Minh by Train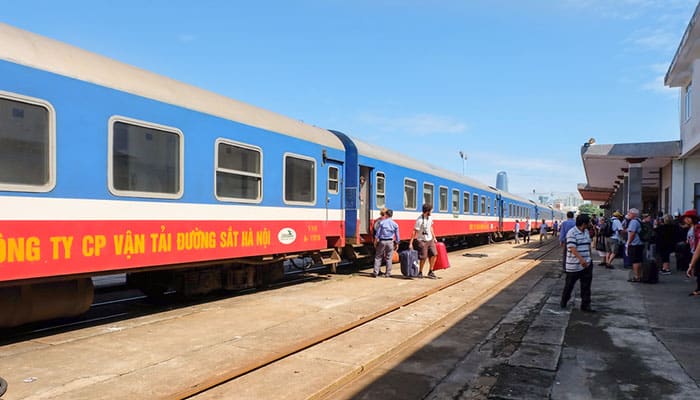 Time – 16-20 hours
Price – $31+
Comfort – 4/5
The legendary Reunification Express – the train that links Hanoi in the far north of Vietnam with Ho Chi Minh City in the far south of Vietnam – makes a pit stop at Da Nang. You can pick it up there and ride the rails the whole way to the big city if you like. Just be ready for an epic undertaking that lasts between 16-20 hours as it skirts the bending coastline of South Vietnam.
With tickets starting at around $31 per person, this is a very economical way to cover the 370-mile jaunt southwards. However, we'd probably recommend you fork out a little more to up your class of carriage. There are usually three on offer on the trains run by Vietnam Railways, including the basic 2nd Class AC seaters (not ideal for such a hefty trip) and the fancier 1st Class Sleeper cabins that you share with just three other passengers. Expect to pay $45 or so for those.
Got 20 hours spare? Choose to take the train from Da Nang to Ho Chi Minh – it promises to be a real adventure!
Being such a popular way to move north-south or south-north in Vietnam, there are plenty of departures to pick from each day. We'd recommend holding out for the #SE1, #SE2, or #SE3 trains. They are the most modern locomotives in the whole fleet, offering a VIP 1st Class Sleeper option on top of the standard 1st Class berths. They sleep just two people and have big, wide-aspect windows for watching the countryside roll by outside. They'll set you back around $95 each.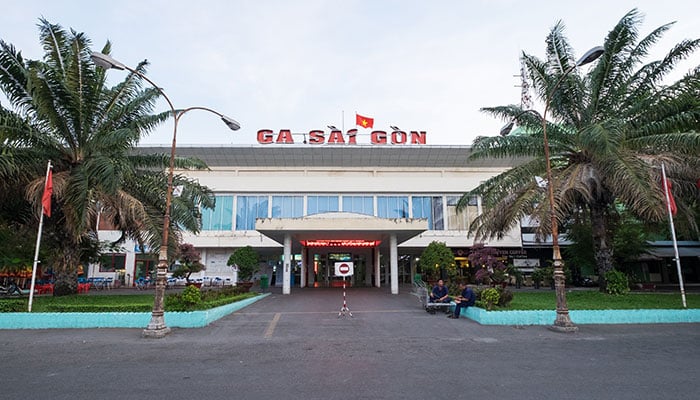 The station you leave from Da Nang is only a short taxi ride to the west of the main downtown. If you're coming from Hoi An, the nearby UNESCO town that many people choose to visit, then you can expect a 15-20 minute taxi that costs $15 each to take you to the platforms. Arriving in Ho Chi Minh after nearly a full day's travel, you'll step out of Ga Sai Gon, the main train terminal. It's about 20 minutes in a taxi from HCMC's backpacker quarter in normal traffic (AKA bad traffic!).
---
There are only two ways to conquer the long journey south through Vietnam from Da Nang to Ho Chi Minh City: Trains and planes.
Going by train is the most adventurous option, giving you views of the rural backcountry, the karst Central Highlands, rustic villages, and more. They take 16-20 hours in all, but let you travel in the comfort of sleeper berths. Flying means you'll cruise into HCMC after under two hours in the air. Just be ready to pay more on certain airlines for checked bags.
---
How useful was this post?
Click on a star to rate it!
Average rating / 5. Vote count: