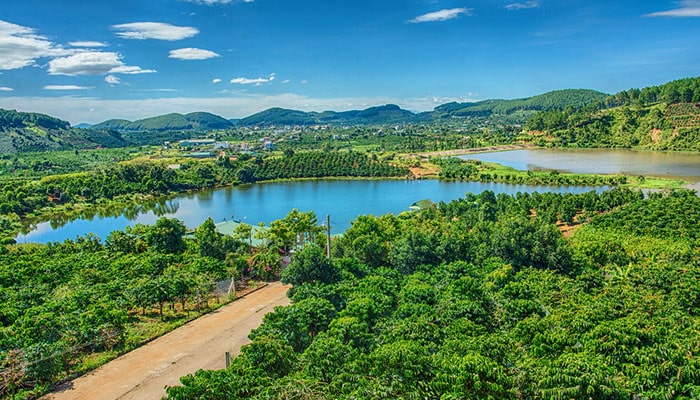 Hoi An rarely fails to enchant visitors who come it's way. It's a place where Chinese lanterns dangle over local noodle stalls and artisan coffee shops hide in the atmospheric alleys, where water buffalo groan on the rice paddies and moody temples beckon on the street corners.
Hoi An is hard to leave, but there are loads more to see in Vietnam, for example, the highland hill town of Dalat. Set up on the cool ridges of the Central Highlands about 270 miles south of Hoi An, it's a popular escape from the hot and humid coast. Trekking, waterfall swimming, and farm visits are the activities of choice. Planes, buses, and trains can help you get there. Let's see how…
Hoi an to Dalat by Plane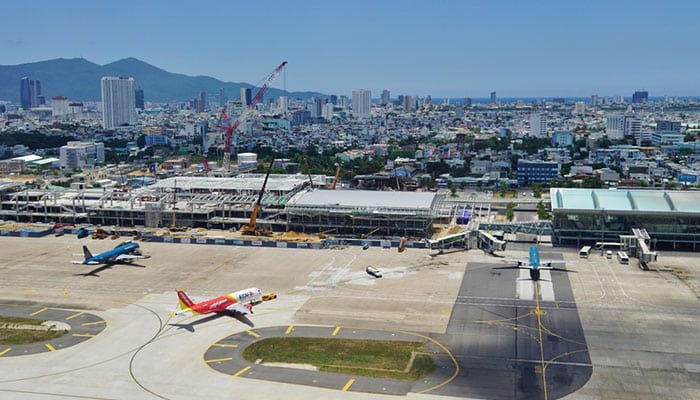 Time – 1 hour (flight time only)
Price – From around $65 per person
Comfort – 5/5
If you've got the money, opt to fly from Hoi An to Dalat. These two enthralling Vietnamese destinations are only 270 or so miles apart as the crow flies but they're a whopping 380 miles apart by road. That means the fastest overland links (which we'll get to below) are going to be in excess of 10 hours of traveling, while flights – fast, zippy flights – are a mere one hour in the air plus the two hours or so you'll spend at check-in and on transfers to the airport in the first place.
At the time of writing, just two carriers are running regular connections on the route: VietJet Air and the budget flier Bamboo Airways. They both leave the Hoi An region in the morning, usually arriving around 9am or 10am. Be very careful when you come to book. A search for flights to Dalat often returns connections to the relatively close-by Tan Son Nhat International Airport in Saigon. That's not where you want to land. You want links to Lien Khuong Airport (DLI), which is less than 30 minutes transfer to the center of Dalat itself.
Flying is a whole load faster than going overland on this route, taking a solitary hour over 14 or more on the road.
Notice that we mentioned how the flights leave from the region of Hoi An. We say that because Hoi An doesn't actually have an airport of its own. Instead, the departure point will be the midsized regional hub at the Da Nang International Airport, about 40 minutes drive by taxi from Hoi An proper. Expect to pay around $15 for the transfer to the departure terminal.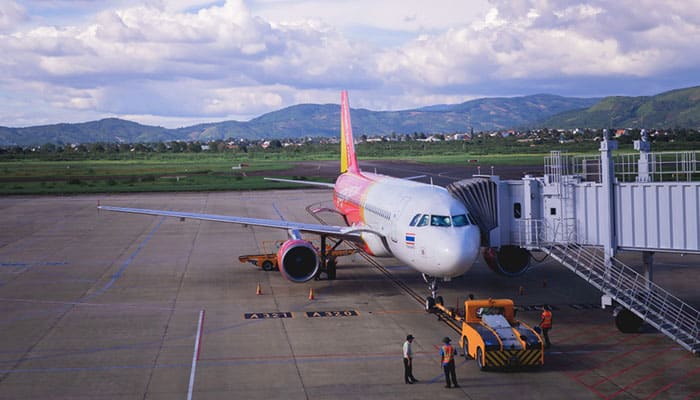 The good news is that airfare on this snappy route over the heartlands of South Vietnam rarely gets astronomical. The base cost of a ticket sits around the $42 mark, but you'll probably need to pay $20 or so more if you want checked luggage. And then there's the added price of those aforementioned trips to and from the airports on both sides (between $20-30 in total). Remember that flights to Dalat are almost always cheaper at least 90 days in advance of travel. Thankfully, you can now compare and book them online using 12GoAsia well before you arrive.
Hoi an to Dalat by Bus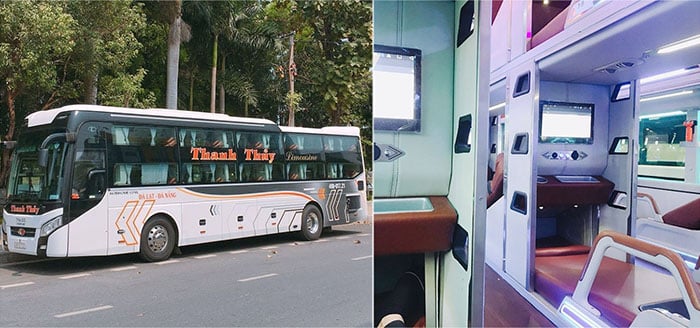 Time – 10.5-14 hours
Price – $18
Comfort – 3/5
If you simply can't afford to fly and don't want the hassle of piecing together train and bus tickets, there are direct bus options that run between Hoi An and Dalat. Demanding at least 10.5 hours or more on the road, they are a bit of an overland odyssey. You'll need to steel yourself for an epic ride that covers nearly 300 miles of the long Vietnamese coast highway before veering off into the mountains of Lam Dong Province for another 80 miles on winding roadways. To put it another way, this isn't the shortest or the comfiest way to travel by any stretch.
There are overnight buses aplenty that cost under $20 per person. Be ready for a very long ride over winding roads on coaches that aren't the comfiest. 
They include Full Moon Party Tour and Lien Hung, who tend to have the fastest express buses. Some start their trip in Hoi An itself but others go out of the terminal in nearby Da Nang. That's certainly something to consider when you come to book because choosing the latter will mean having to pay extra for transfers to the station before you even get on the road.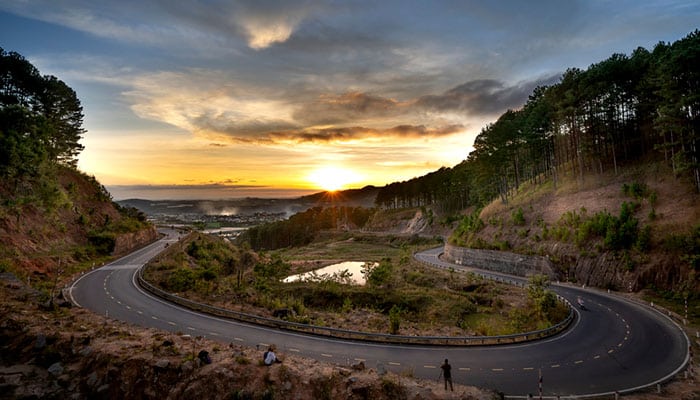 The buses themselves have a bit of a reputation throughout Southeast Asia. It's not a good reputation, either. They might be called VIP coaches, but these vehicles are often pretty old, with scuffed seats, and have poor climate control. On the flip side, the trip will only set you back $18, so this is very much the budget-friendly way to go. Expect services to leave Hoi An in the mid-afternoon and travel during darkness hours for arrival in Dalat sometime the following morning.
Hoi an to Dalat by Train and Bus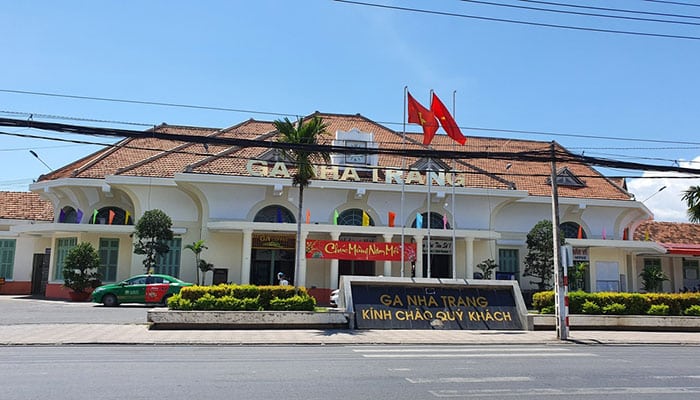 Time – 14 hours+
Price – $44+
Comfort – 4/5
Trains are a real adventure in Vietnam. What's more, there's no reason you can't get your taste of the legendary Reunification Express – the iconic train that runs north-to-south the whole way up the country – on the trip from Hoi An to Dalat. Sadly, the locomotives won't be able to take you the whole way since there simply aren't any railway lines. You'll have to change to a bus to complete the last four hours through the karst mountains and into the Central Highlands region from the coast.
The first leg will be the long train from Da Nang to Nha Trang. This is a very popular connection indeed, so expect in excess of five departure choices throughout the day. They are all run by Vietnam Railways (the national railway authority) and take around nine hours in total. There are both day-train options for those who enjoy watching the world go by and night-train options for those who prefer to save some dollar bills on the cost of accommodation for the night.
There's something romantic and adventurous about traveling by train in Vietnam, even if getting to Dalat by rail means changing to a bus for the last leg into the mountains.
Nha Trang is where you go from train to bus. Regular minivans and larger buses run between that vibrant coastal town and the hill station of Dalat. They usually leave from the Southern Terminal, which is a little confusingly on the western side of the city, and take around 3.5-4 hours in all. Alternatively, you could bag yourself a private taxi for this portion of the trip. That will probably add $45 or so to the total estimated cost but promises to be more comfortable and about an hour quicker.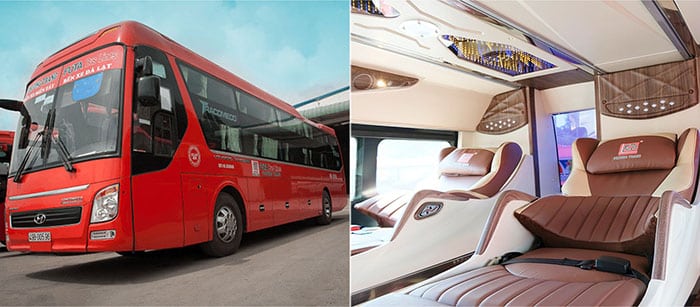 Talking of prices…The train portion of the trip can cost anything between $19 and $37. The latter prices are for the swish 1st Class Sleeper cabins that come with lay-down beds, air conditioning, and even complimentary snacks. The cheapest is for seats in shared compartments, which we only recommend if you're taking the day train. Add to that around $15 for the transfer to the train station in Da Nang from downtown Hoi An, plus whatever it costs to get from Nha Trang to Dalat. And you're looking at a minimum cost of about $44 here.
---
The trip from Hoi An to Dalat takes you from one of the undisputed jewels in the crown of Vietnam to one of the country's more off-the-beaten-path destinations. It's about swapping Instagrammable street scenes and old Buddhist temples for Francophone villas in the mountains and trekking routes through rice paddies.
Overland, expect to spend 10-15 hours on buses and trains from Hoi An to Dalat. Or there's flying, which is a whole load quicker but also the most expensive option overall.
---
How useful was this post?
Click on a star to rate it!
Average rating / 5. Vote count: