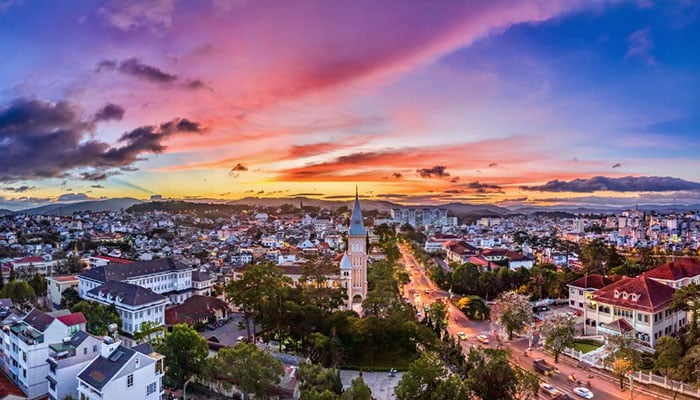 The trip from Hoi An to Dalat takes you from one of the undisputed jewels in the crown of Vietnam to one of the country's more off-the-beaten-path destinations. It's about swapping Instagrammable street scenes and old Buddhist temples for Francophone villas in the mountains and trekking routes through rice paddies.
Overland, expect to spend 10-15 hours on buses and trains from Hoi An to Dalat. Or there's flying, which is a whole load quicker but also the most expensive option overall.
Mui Ne to Dalat by Bus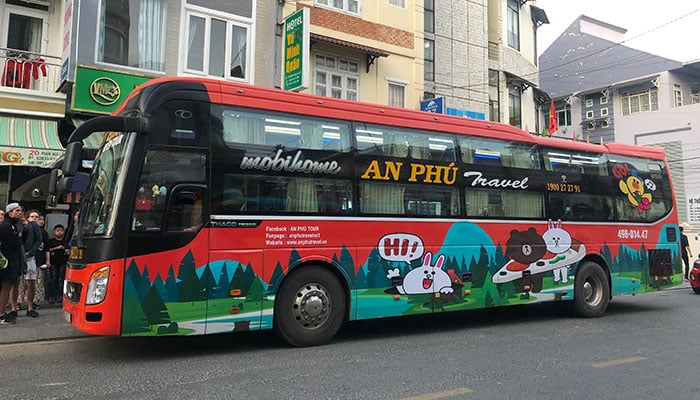 Time – 4 hours
Price – $10
Comfort – 3/5
There are multiple buses every day running between the rolling sand dunes of Mui Ne and the lush mountain landscapes of Dalat. They're the most popular way to do the trip, and it's easy to see why. Travelers can pick from three regular departures spread between the early morning and midday. Plus, ticket prices should leave plenty in the fund for those artisan coffees once you get to the hill station up in the Central Highlands – you're looking at just $10 a pop!
Because this isn't the most-traveled route in the land of banh mi baguettes and pho broth, there's only one company to pick from. They're called An Phu Travel. They run a fleet of mid-sized coaches that can seat up to 40 people. If we're being honest, the buses aren't all that modern but they're comfy enough, with air conditioning and reclining seats. We also like that they have big windows, which is a bonus on such a scenic route as this…
Big buses take four hours to whisk you up to the tea-growing peaks of Dalat from the shimmering shores of Mui Ne.
Talking of the route, you'll cruise roughly north out of Mui Ne on the meandering QL28B road. It starts off relatively straight but starts to bend and turn as you enter the Central Highlands. There are some zigzagging hairpin sections about midway where the views get spectacular, taking in lush ridges clad in the rainforest. A seat on the right-hand side of the bus is best for enjoying the vistas as you go.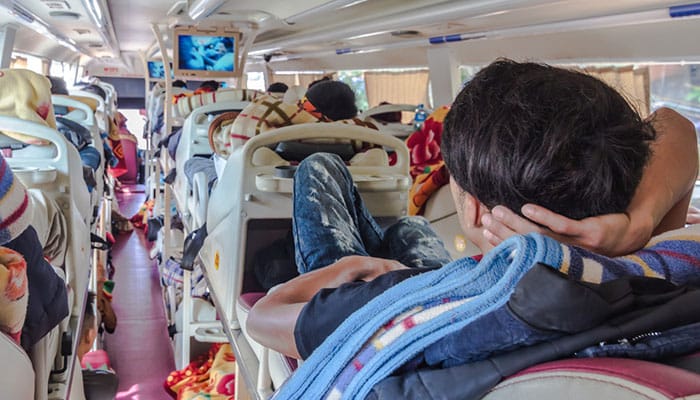 The buses to Dalat wait for passengers at a dedicated station on the main beach road of Mui Ne itself. It's close enough to most of the major resort hotels to walk to, but a taxi to the boarding point should never be more than a couple of dollars. The arrival station in Dalat is the An Phu office, which is great news because it's more central than the main municipal terminal, taking you right to the edge of the lake in the town cente
Mui Ne to Dalat by Taxi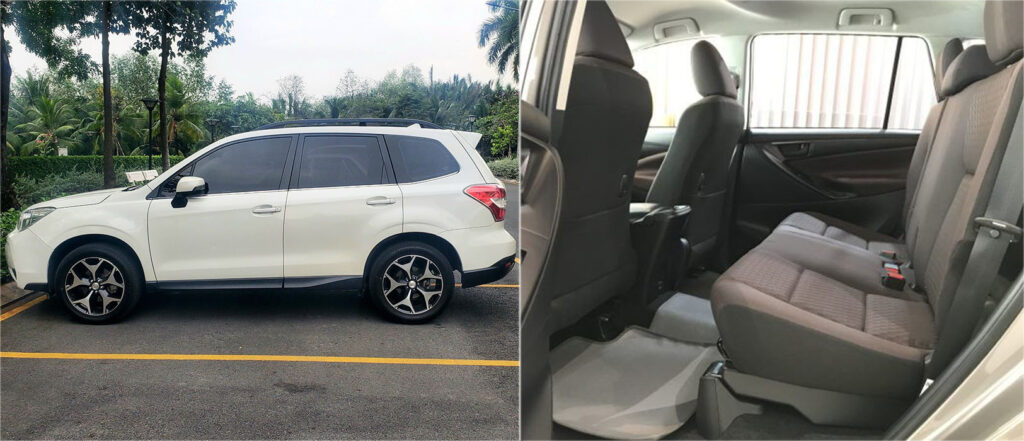 Time – 3h20
Price – $68+
Comfort – 5/5
If you're determined not to lose those chill vibes and that relaxation level that you've garnered on the beaches of South Vietnam by taking body-packed buses to the highlands, consider hiring your own taxi. It's easy to do and surprisingly affordable – this is Vietnam, remember? The main upshot, though, has to be the fact that taxis can be organized to leave Mui Ne whenever you want to travel, from the early hours of the morning to late at night. And they'll collect you right at the door of your hotel. No faffing around with transfers or long walks to the bus station here, folks!
Taxis are quick, comfy travel options on the road to Dalat, and you can ask the driver to stop at some of those stunning lookout points along the way if you like!
Price-wise, you are certainly going to pay extra for a taxi compared to the big buses. But it's not that much more. Private cars with a driver from Mui Ne to Dalat start at around the $68 mark, but that's for the whole vehicle, not per person, which means you can share the cost with whoever's in your travel crew. Typically, taxis can host up to four passengers at once plus the driver, equating to around $17 each.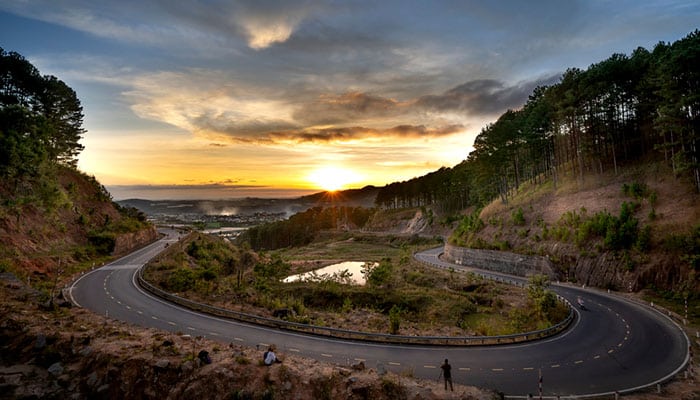 Also, don't forget that you'll be pushing up the comfort level a whole lot. That means things like bags of legroom and climate control set to whatever you like. What's more, taxi drivers are often happy to make stops wherever you pick along the way. That's great news on this trip. It boasts lookout points with views over the edges of the Kalon Song Mao Nature Reserve and the eye-watering vistas that surround the Dai Ninh Pass. Finally, taxis make the trip faster – they take just 3h20 compared to the full four hours on the buses.
Mui Ne to Dalat by Minivan (also known as Limo Van)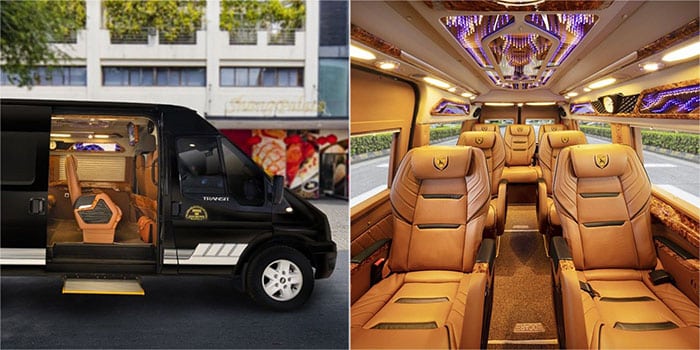 Time – 4 hours
Price – $12
Comfort – 4/5
There are a bunch of minivan-type buses (known locally as limo vans) that also run the route between Mui Ne and Dalat. They're almost solely aimed at tourists, which means they're a whole load more comfortable than the generic commercial coach links described above. In fact, they seat only nine people at once, have big, faux-leather chairs, and even entertainment screens on board. Sadly, they can't yet be booked online, and schedules change from season to season, so you never really know when they go.
That said, there should be a handful of services each day on this relatively popular route. They take four hours in total and usually cost in the region of $12 per person, each way. Some options come with a pick-up at your hotel in Mui Ne, but most don't. They also take the same route as the buses, up the winding highway heading north into the mountains. That means travel times are also in the region of four hours in all.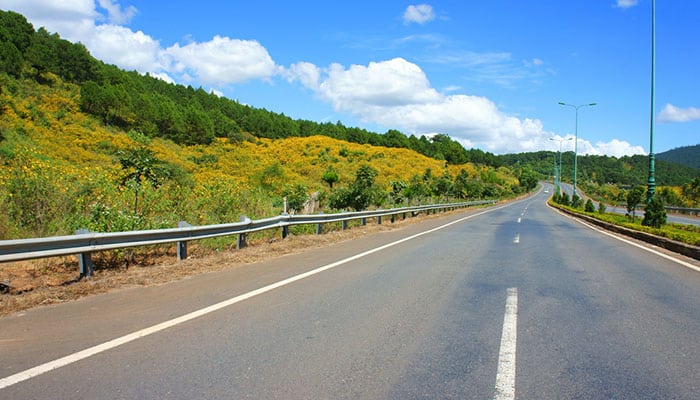 ---
When the balmy temperatures of South Vietnam's tropical shores get just a little too much, you can look north to the highlands that lurk beyond the mountains around Mui Ne. Up there, the old French hill station of Dalat now beckons with trekking paths, colonial-era architecture, cool cafes that serve locally grown coffee, and cooler days.
The trip between Mui Ne and Dalat takes between three and four hours, depending on whether you plump for one of the fast taxi transfers or a slower but cheaper public bus.
---
How useful was this post?
Click on a star to rate it!
Average rating / 5. Vote count: