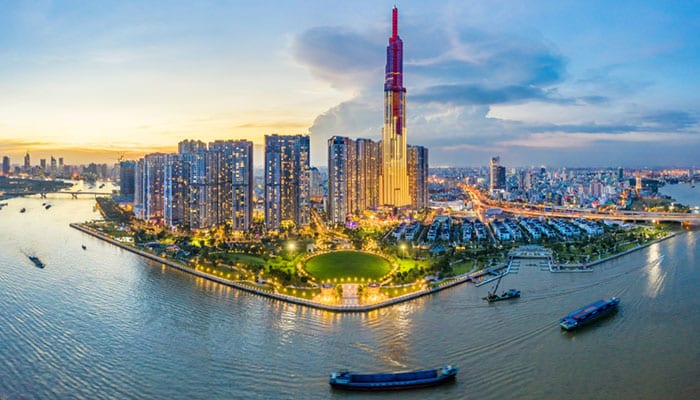 Leave behind the Central Highlands and their emerald-green tea plantations for an experience of the big city by hopping from Dalat to Ho Chi Minh.
It's a trip that loads of travelers moving through South Vietnam choose to make, taking you from a handsome hill town to the biggest metropolis in the country, where striking war museums and buzzing nightlife streets take over. About 142 miles separate the two towns, but quick flights and long-distance buses can help you cover it, so the journey should be a cinch to plan…
Dalat to Ho Chi Minh by Plane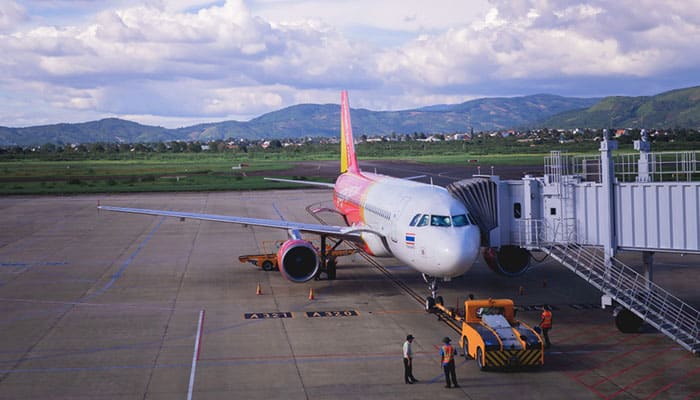 Time – 45 minutes
Price – From $29
Comfort – 5/5
There's been a boom in the number of low-cost and regional airlines operating throughout Vietnam in the last 10-15 years. That's had the effect of linking up oodles of midsized towns with the capital in Hanoi and the sprawling metropolis of Ho Chi Minh City in the south. And so it is with Dalat, which now enjoys a whopping nine daily connections to erstwhile Saigon. As you'll see, they offer a quick, reliable, and very affordable ticket to the big city…
There are just two airlines to know about, at least for now. You can fly with the national flag carrier, Vietnam Airlines, or the more budget-orientated VietJet Air. Truth be told, there's really not all that much difference between them. Even the flag carrier doesn't offer free checked baggage as standard, and airfare on both is relatively similar. Talking of which, you're looking at paying in the region of $29-60 for the base fare here, and around $10-15 more if you want to bring luggage.
Flying from Dalat to Ho Chi Minh City keeps things simple, and it's actually pretty affordable, thanks to high competition on the route from various airlines.
The flight is a fast one. It crosses a mere 145 miles of South Vietnam and takes less than an hour in most cases, sometimes even under 50 minutes from runway to runway. Of course, that's not representative of the full journey time. You'll need at least 1.5 hours at the airport to check in, plus extra time on transfers to and from the terminals on either side – it takes about 35 minutes to get from Dalat to the Lien Khuong Airport where the flight leaves from, and usually 20-25 minutes to get from the Tan Son Nhat Airport to central Ho Chi Minh City.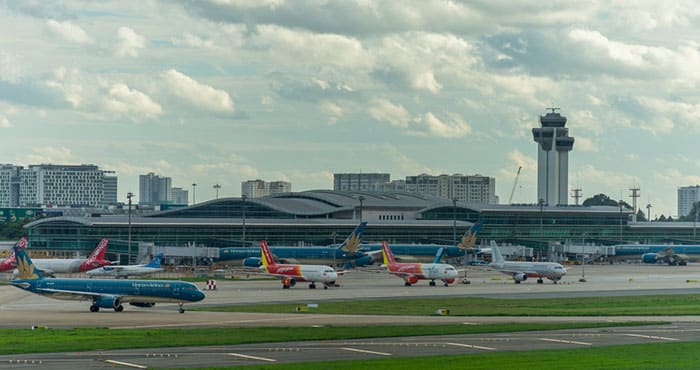 Departures are now neatly spread throughout the whole day. VietJet Air starts things off with an early-morning service at 7.35am, followed by other flights all morning and afternoon. The last departure of the day is with Vietnam Airlines at around 8.50pm. You can compare and contrast all the various options and see the cost of airfare at a glance using 12GoAsia. We'd recommend booking domestic flight tickets like this at least 60 days in advance as prices can soar more than 100% in the days leading up to departure.
Dalat to Ho Chi Minh by Bus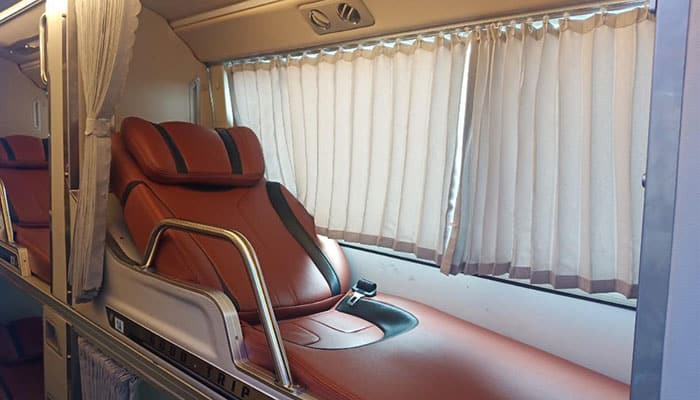 Time – 7 hours+
Price – From $14 per person
Comfort – 3/5
There are more bus services linking Dalat to Ho Chi Minh City than you can shake a bag of Vietnamese Robusta coffee at. Yep, at last count, we saw nearly 70 individual departures. They're shared throughout the day and the night and go almost every half an hour, so you can plan to leave the Central Highlands whenever suits you. Sadly, the drive is quite long – you're looking at over seven hours in total, plus the 30 minutes or so you need to be at the station before boarding.
There are really two standout companies running bus services. By far the best-rated is Thanh Buoi. Sadly, they don't have quite as many departure options as the lower-rated Phuong Trang, though they do cost a couple of dollars extra on average. Perhaps the main bonus of choosing a Thanh Buoi bus is the fact that they have two ticket classes, one that's a touch more expensive but promises extra space to spread out. All vehicles on this route, no matter the company, will be large coaches with lay-flat beds, booth seating, and air conditioning.
Buses aren't the comfiest way to travel, but they're a great bang for your buck and have departure times spread throughout the whole day and night.
The route between Dalat and Ho Chi Minh City takes you across the very midriff of South Vietnam. It's replete with spectacular views, particularly towards the start of the journey. They include the pine-studded Central Highlands around Dalat itself and then the low-lying hills that fringe Lam Dong Province. Sadly, bus drivers have a bit of a reputation for speedy driving and horn beeping, so these are rarely the most pleasant of trips to make.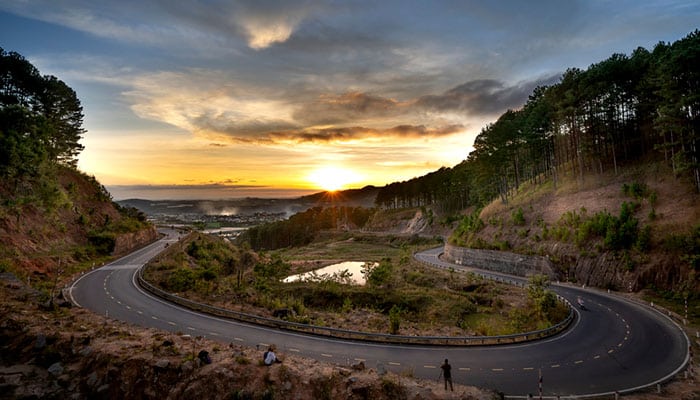 They are cheap, though. Book in advance using a service like 12GoAsia and you can score tickets for as little as $14 per person. Bear in mind that that's for a ride straight to the heart of the city. Flights get you to the airport, but buses cruise straight into well-connected terminals like Ho Chi Minh ThanhBuoi or Mien Dong Moi, which are great for access to central hotels or even onward bus connections to places like the Mekong Delta.
Dalat to Ho Chi Minh by Minivan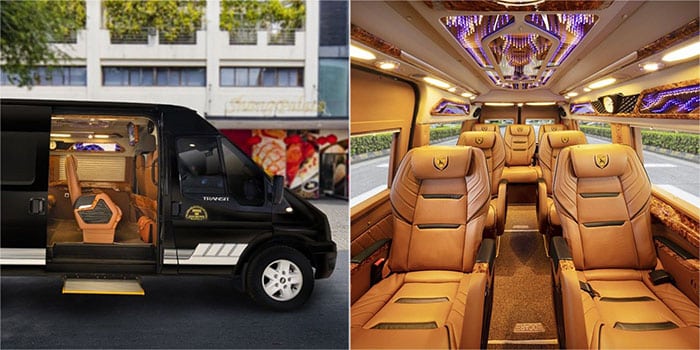 Time – 6 hours
Price – $16
Comfort – 4/5
Smaller buses, known as limo vans or minivans, offer a fine driving alternative to the big coaches. There are only one or two in the day running from Dalat to Ho Chi Minh City, and they only take up to nine people at once. That means there's often hefty competition for space, so be sure to book your ride as early as you can – it's possible to do it at least 60 days in advance of travel using 12GoAsia.
Thanks to their limited capacity, the limo vans are on a whole other comfort level than most land transport options. You'll score a fully upholstered seat with plenty of recline and a ton of legroom. There also shouldn't be too much hanging around at the station before you get driving since there aren't so many passengers to wait for. These days, VIP 9 Express is the highest-rated company offering these sorts of buses on the route. They leave from a designated spot in central Dalat and arrive at a designated spot in downtown Ho Chi Minh City.
Dalat to Ho Chi Minh by Taxi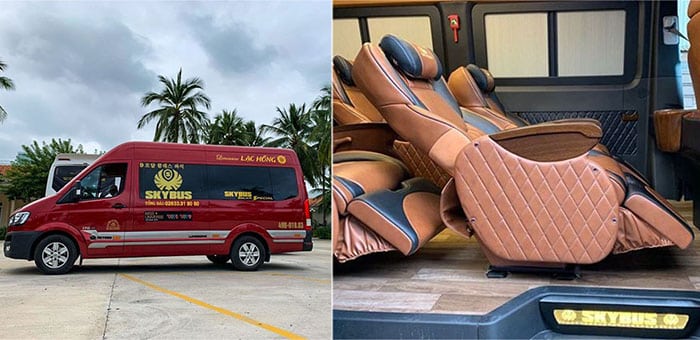 Time – 5h20+
Price – $120+
Comfort – 4/5
Taking a taxi from Dalat to Ho Chi Minh City still means you'll need to cover the six hours and 192 miles on the road to get from A to B. But you'll be doing all that in the comfiest way possible. Just think; Your very own chauffeured car, lots of leg room, air conditioning that you can set however you like it, and toilet breaks on demand along the way. Traveling by road hardly gets better than this, particularly on the scenic QL20 highway through the lush green highlands of South Vietnam!
A taxi takes between five and six hours to cruise south to HCMC, bringing the added benefits of a drop-off and pick-up at a location you nominate.
The total journey time here is still pretty high – think between five and six hours in most cases. However, there's way less faffing around with taxis compared to buses. You won't have to wait for other passengers, and there aren't any extra stops en route. You'll be collected from the door of your hotel in Dalat nice and fresh and be dropped off at a nominated spot in HCMC later in the day, hopefully still feeling nice and fresh. Easy. Adding to that is the fact that you can organize taxis to leave whenever you want to leave, so there's no need to navigate confusing bus timetables.
Those bonuses come with a price tag. You're looking at paying at least $122 for a private ride to the big city. Share that with four other people and it's going to be a total of just over $30 per person, which is actually a touch more than the cheapest flights without bags (food for thought). These days, don't haggle with drivers on the ground. Instead, use 12GoAsia to compare all the taxi offerings and reserve yours fully online.
---
Dalat is a breezy highland escape where you'll spend days hopping between waterfalls, hiking rice paddies, and tasting artisan Vietnamese coffee. Ho Chi Minh City is a whole other ball game. The largest metropolis in the country and one of the largest in Southeast Asia as a whole, it's abuzz with shopping, nightlife, monuments, and markets.
You can string Dalat and Ho Chi Minh together by flying, on long-distance buses, or on taxis, so there are plenty of transport options to suit most budgets.
---
How useful was this post?
Click on a star to rate it!
Average rating / 5. Vote count: