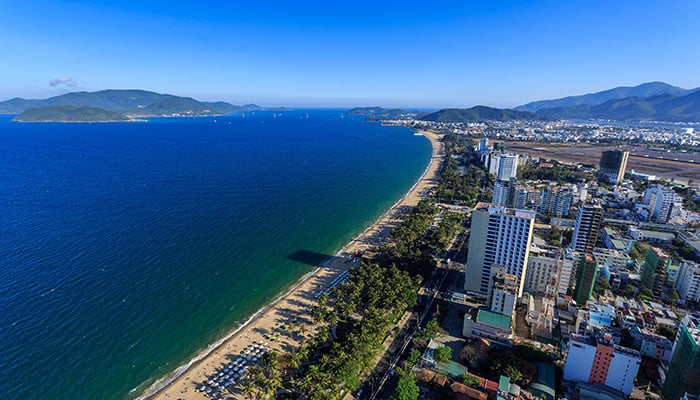 The pine-covered mountains and coffee plantations of Dalat – the capital of Vietnam's Central Highlands – are nice and all. But at some point, you'll surely want to trade the peaks for the beaches. When that happens, one of the closest spots to look to is the resort town of Nha Trang.
Nha Trang is only 54 miles to the northwest in the straightest line, from Dalat. It flaunts long sweeps of golden sand on the azure South China Sea, not to mention clutches of buzzing beach bars selling cold beers to match. Getting between the two places shouldn't be a chore. There are now daily buses, affordable taxi options, and even connecting flights. Let's take a closer look…
Dalat to Nha Trang by Bus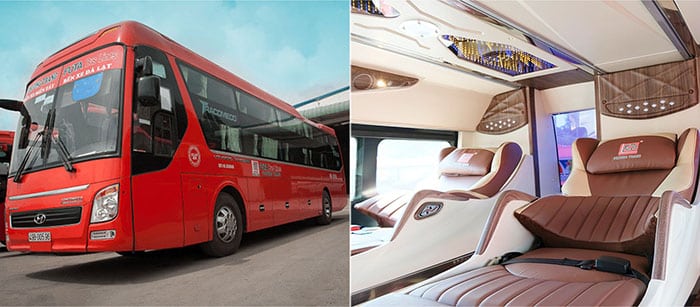 Time – 4 hours
Price – $8
Comfort – 3/5
Buses are the conventional way to travel down to the coast from the mist-smothered mountains of Dalat. These have been transporting backpackers on routes across Vietnam for decades, and they remain both reliable and affordable. Known locally as VIP buses, they are large, 20-40-seater coaches with special layback seating and wide windows. Very much primed for longer journeys. Sadly, many of the so-called VIP vehicles are now pretty dated, so don't expect the height of luxury.
What you can expect is a steady schedule of departures and a decent total travel time in the region of just four hours. Yep, VIP bus services depart the mountains eight times each day. You'll be able to go as early as 8am if you like, to arrive at Nha Trang in time for a banh mi baguette on the beachfront. Or, there are the latest options at around 4pm, which are timed to arrive for the start of the evening shindigs down lively Nha Trang Pedestrian Street (this is a bit of a party town, don't you know?).
Buses are the traditional, common, and wallet-friendly route to Nha Trang from the Central Highlands, going eight times each day and taking four hours in all.
There's really only one company left operating these bus links: Phuong Trang. They're rated just under four out of five stars for service, comfort, and punctuality and will always depart from the designated Dalat Bus Station, located south of Xuan Huong Lake. Arriving in Nha Trang, you'll cruise into the city's Southern Terminal. Don't let the name fool you – it's actually to the west of the center. Taxis from there to the main beachfront and hotel districts are usually between $5-10.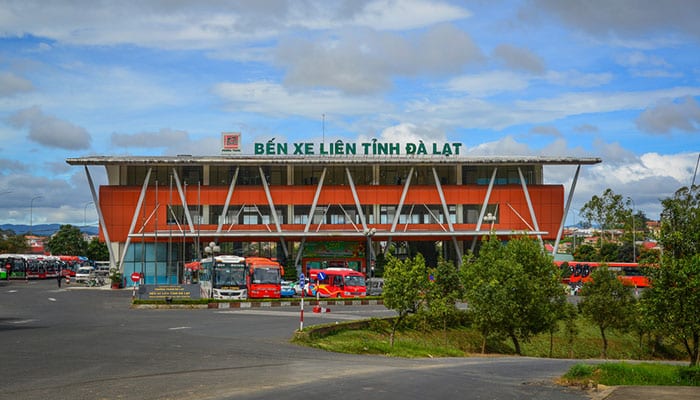 The QL27C Highway that paves the way from Dalat to Nha Trang isn't the straightest in Indochina. In fact, it's positively winding. There are lots of hairpin bends and cutbacks, steep ascents and sudden descends. The upshot? Buses can be hard going if you tend to get road sick, so consider forking out some more for a taxi if that's you. On the flip side, the buses are cheap as cheap can be. Pre-book your tickets online using 12GoAsia and you'll pay a mere $8 per person for the whole ride. Nice.
Dalat to Nha Trang by Minivan (also known as Limo Van)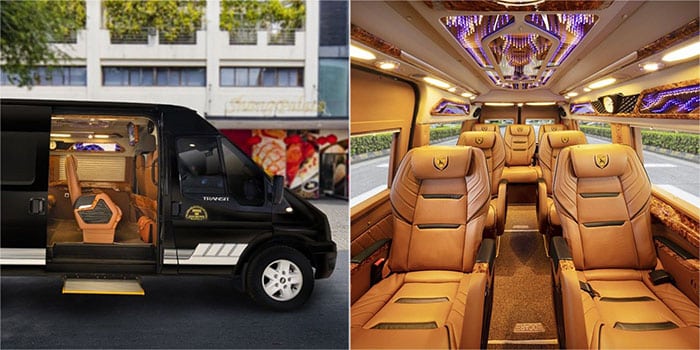 Time – 3-4 hours
Price – $10
Comfort – 4/5
The big buses aren't your only road-bound travel option when it comes to trading the coffee plantations and hill stations of Dalat for the balmy coast. There's also a fleet of smaller, minivan-style buses, known here as limo vans. Just as the name implies, they are pretty darn comfy, with pimped-out seating that comes with bags of legroom.
Most limo vans only hold a maximum of nine travelers at once. And they'll make the trip faster, getting you into Nha Trang in just 3.5 hours or so on most occasions.
Limo vans can be a comfier option than the classic buses, but they cost a couple of dollars extra.
These swishier services run up to 10 times per day starting at 7am, and right through to the evening hours of 5.30pm or 6pm. Tickets usually cost $10 each, which is a touch more than the conventional buses. However, that will likely include a pick-up at a nominated hotel in Dalat, so it's probably worth the extra moolah. The main downside is that the limo vans can't be booked in advance of travel over the internet.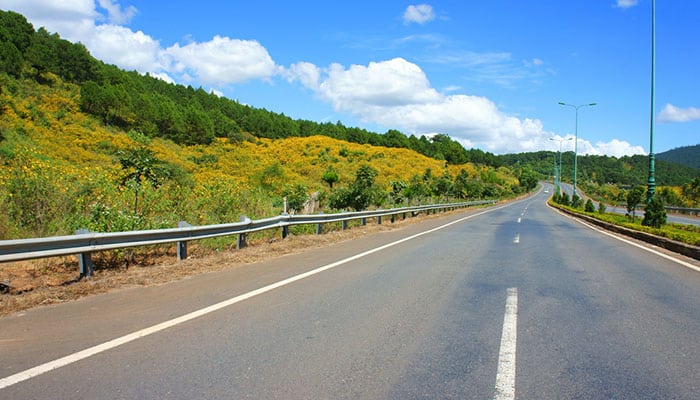 It's worth remembering that the limo vans will take the exact same winding route through the Vietnamese highlands as the bigger buses. As we've mentioned, it's got a lot of bends and isn't the comfiest way to go. Some limo van companies offer drop-offs right at the door of your hotel over in Nha Trang. Most will take you to an office in the city, though, so you'll probably need to organize onward taxi transfers to get to your final stop.
Dalat to Nha Trang by Taxi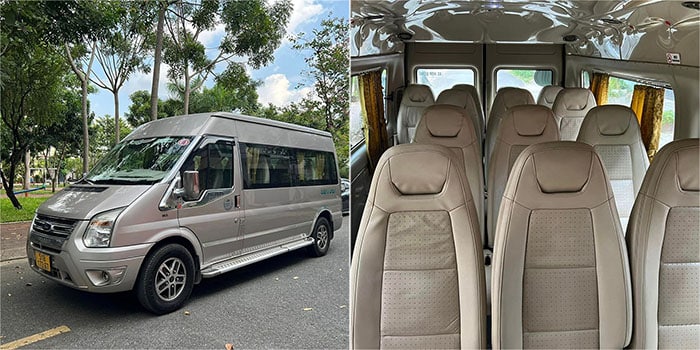 Time – 3 hours
Price – $55 for the whole vehicle
Comfort – 5/5
The best way to crank up the comfort level when you travel on the road from Dalat to Nha Trang is simply to reserve your own private taxi. You'll have a whole car entirely to yourself here. That means no issues with legroom, no problems with taking all the luggage you want, and nothing to stop you from setting the air conditioning how you like it. Private taxis can also drive a little quicker than the big buses and minivans, which means it's possible – traffic allowing – to cruise from A to B in just three hours with these.
Take a taxi to cruise the coast road to Nha Trang in less than three hours – you'll be splashing in the South China Sea in no time!
So, where's the negative? The cost. Taxis are one of the priciest overland travel routes to consider in Vietnam. We still think you'll be pleasantly surprised at the rates. For this three-hour trip, you're looking at something in the region of $55. That includes a pickup at your hotel in the morning, a drop off at your hotel after the journey's done, and break stops whenever you want along the way.
There's also more good news because taxis can now be fully booked online using 12GoAsia. There's no need to haggle and negotiate with drivers on the ground. In just a few clicks you will have the ride sorted and even read reviews to ensure a good service.
Dalat to Nha Trang by Indirect Flight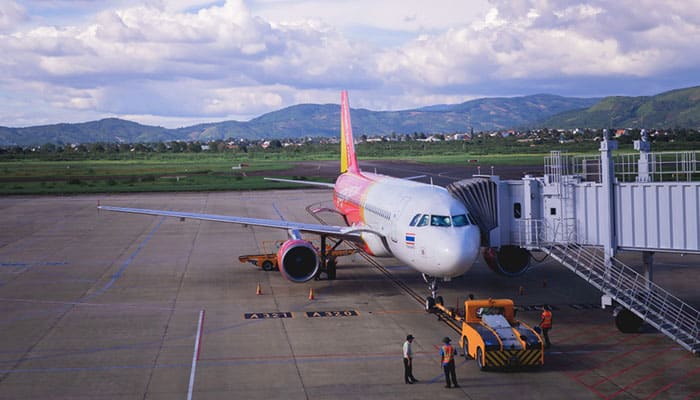 Time – 10-12 hours
Price – $99+
Comfort – 4/5
There's still no straight flight between Dalat and Nha Trang, despite the two towns having their own airports. However, with the growing abundance of low-cost and regional carriers operating in this corner of Indochina, it should certainly be possible to string together an indirect route that will take you to the coastal town and its glinting gold beaches. A warning: It will be a whole load pricier than the other options on this list, so we'd only recommend going this way if you wanted to stop over somewhere else in the country in between.
Flying isn't practical but could be considered if you want to see Ho Chi Minh City or somewhere else in Vietnam before you hit the Nha Trang beaches.
The obvious place to add in a stopover would be Ho Chi Minh City. Short-haul links can take you south from the sleek new Lien Khuong Airport (Dalat's main hub) to the big city in a mere 55 minutes. Then you can hop on an onward flight of just over an hour to take you north to Cam Ranh Airport, a 35-minute taxi ride south of Nha Trang's main beach. There's no doubt it's a roundabout journey but the point is that you'll get to see HCMC with its amazing war museums and soaring skyscrapers along the way.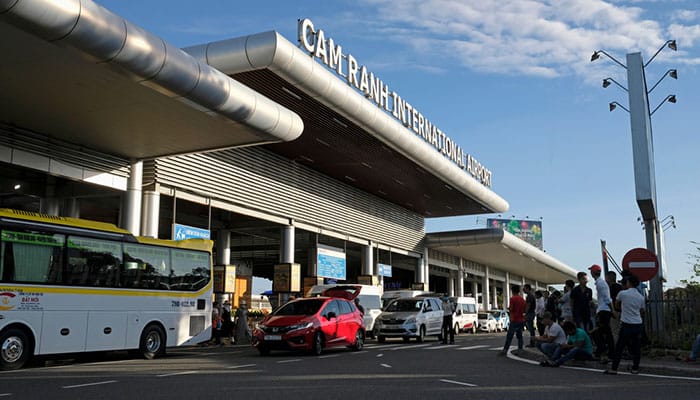 The best way to go about planning connecting flights is to search for connections on 12GoAsia. There, you'll be able to spread your dates to allow some days for exploring the southern metropolis and compare the cost of tickets on various routes with various carriers in real-time. Overall, you should expect to spend in the region of $100 per person, but that's usually without bags or in-flight meals.
---
Dalat and Nha Trang are separated by just under 55 miles of rugged karst mountain ranges and highland jungles. But that doesn't stop the thousands of travelers who make the trip from the hill station to the resort town each year. They do it to trade French villas in the peaks for sun-kissed sands and a cocktail bar beneath the palm trees.
There are plenty of options when it comes to transport, from private taxis to minivans. Most can be booked online before you even get to Vietnam using 12GoAsia.
---
How useful was this post?
Click on a star to rate it!
Average rating / 5. Vote count: