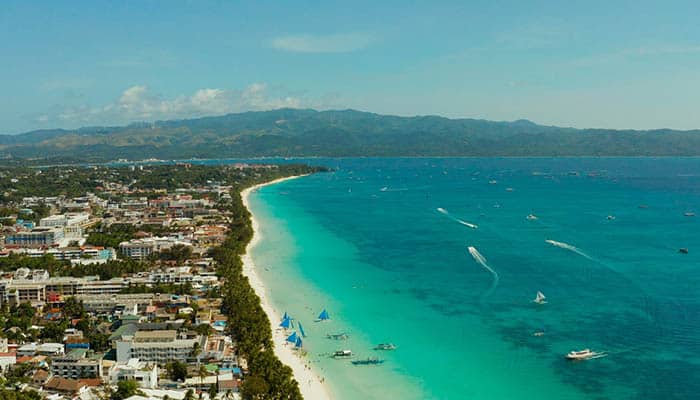 A four-mile wisp of sugar-soft sands and idyllic beaches on the side of the Sulu Sea, Boracay is still firmly up there with the major R&R draws of the Philippines. People flock from far and wide to laze on the coves, snorkel in the turquoise bays, and crank up their chill factor in the lux hotels.
Because it's isolated in the middle of the country's 7,600 islands, most visitors will arrive via a flight out of the big airport in the capital to the north. This guide has the lowdown on those and all the other travel options on the menu when it comes to going from Manila to Boracay. Let's get started…
Manila to Boracay by Plane and Boat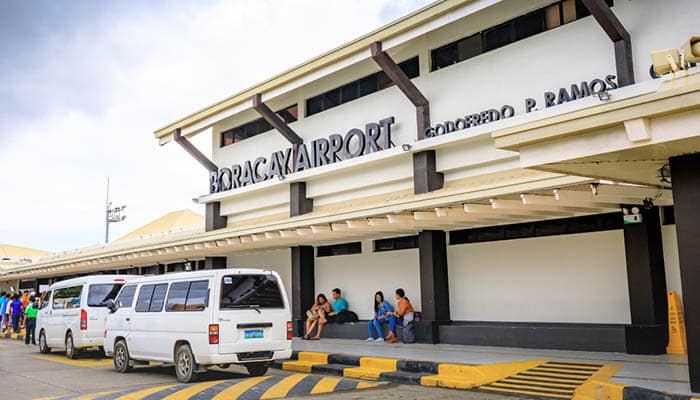 Time – 3-4 hours
Price – From $65 per person
Comfort – 5/5
Sadly, there's no airport on Boracay island itself. To make up for that, there are two just across the strait on neighboring Panay island. For the fastest journey, you'll want to pick flights that arrive at the northernmost: Caticlan Airport. That's invariably known as the Godofredo P. Ramos Airport and even, simply, Boracay Airport, since it's the closest landing strip to the white-sand beaches and resort hotels.
The first step here will be to book your jets out of Manila. That's the easy part – there are a whopping 25-30 departures every single day on this route, making it one of the most popular connections anywhere in the Philippines. The flight time is short, with most services arriving at Caticlan Airport around an hour or 1h15 after takeoff. And there are oodles of various carriers to pick from, including regional fliers like AirAsia and the country's national flag carrier Philippine Airlines, though most options are with budget-friendly Cebu Pacific.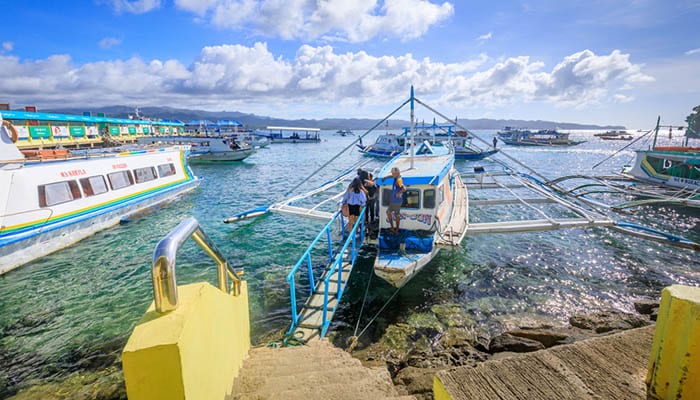 Caticlan Airport is on the northern tip of the island right next door to Boracay, making it by far the best place to connect from Manila.
Once you're on the ground, head straight out of the arrivals hall to catch a tricycle to the nearby Caticlan Jetty Port. It's a mere three-minute drive away and the fare should be in the region of just $3 per person. From there, quick taxi boats run the route across the strait to Boracay's Cagban Port, which sits on the far south side of the island. Boat tickets usually cost less than $1 each and can be bought right there on-site. There's also an environmental charge of $5 per person, plus a port fee of nearly $2. Altogether, this overland, oversea leg of the journey should add around $10-15 to the cost of your trip.
Probably the most important thing to think about here is what carrier you fly with and when you leave Manila. Almost all of the links to Caticlan Airport go from the capital's big domestic terminal (Terminal 4), though some leave from Terminal 2. The cost of tickets fluctuates a lot, especially during the Philippine high season (November to May) and at key times like early morning and midday. It's possible to pay under $40 if you book in advance using a service like 12GoAsia, but also over $150 if you leave it too late. Also, beware of added fees for checked baggage and other extras.
Manila to Boracay by Plane, Bus and Boat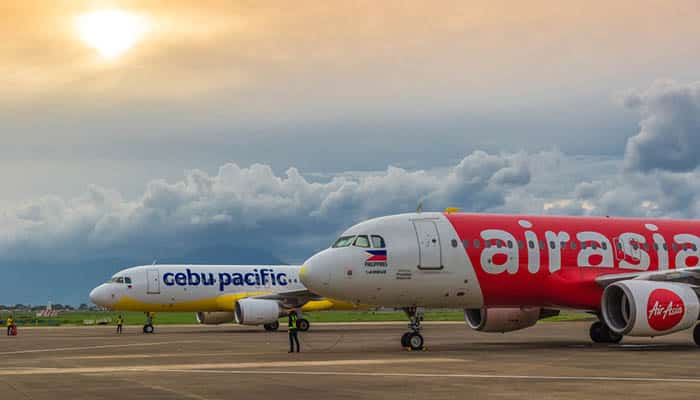 Time – 4-6 hours
Price – From $60 per person
Comfort – 4/5
Not all is lost if you can't find a flight option that suits your budget from Manila to Caticlan. There are also five daily connections from the capital's Ninoy Aquino International Airport (MNL) to the smaller Kalibo International Airport (KLO). Kalibo International Airport is further south and east of the port for Boracay than Caticlan but still within relatively easy striking distance. The bad news here is that arriving at Kalibo necessitates a 1.5-hour bus transfer before you get on the boat. The good news is that the connection is often cheaper.
Again, that first step is a flight out of Manila. We recommend using 12GoAsia to book yours. It lets you compare all the departure times and different airlines operating the route. And there are a few things to consider, like whether to pick AirAsia, who have a faster flight time but charge more for baggage or to go with Philippine Airlines, who have cheaper hold luggage options but just one departure each day. The best bargains tend to be around $44 per person one way, but airfare to Kalibo can be over $70 at the peak of the peak season.
There's a chance you'll save money if you go for the transfer and flight combo from Manila to Kalibo.
Because the vast majority of passengers coming through Kalibo are Boracay bound, there's now a wealth of transport options for making the trip up to the port. It's possible to pre-book vans but there's no need – there are usually plenty ready and waiting right outside the arrival hall. The going rate is $5-7 per person and the trip takes roughly 1.5-2 hours.
The destination? Caticlan Jetty Port. Here, the process becomes the same as if you'd just jetted into Caticlan Airport. Buy your ticket for the taxi boats to Boracay, pay the port surcharge and the environment fee (about $15 in all), and you can be stepping out onto the Philippines' much-vaunted paradise aisle in under 15 minutes.
Manila to Boracay by Bus and Ferry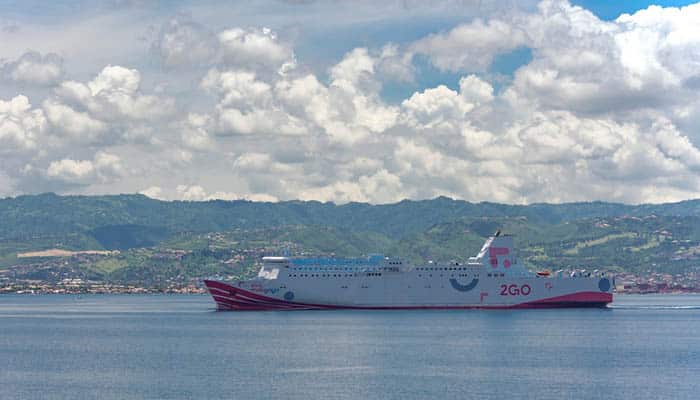 Time – 14 hours+
Price – $50+
Comfort – 2/5
There aren't all that many reasons to plump for the bus-ferry link from Manila to Boracay. The route takes more than three times as long as flying and, at around about $50 each, costs roughly the same. That said, for travelers keen to keep their carbon footprint to a minimum or those after a true adventure through the heart of the country, this can be a doozy. Put it this way: You'll earn those Piña Colada on Bulabog Beach!
If time's not an object and you're after a bit of an adventure, consider skipping the flights for overland buses and ferries.
The journey begins with a two-hour bus to Batangas, a major port town to the south of Manila. That's a well-traveled route, with over 16 possible departures from the capital's Paranaque Integrated Terminal each day. There are a couple of companies in the mix, but Ceres Transport runs most services. They can also be booked in advance using 12GoAsia to make things simple.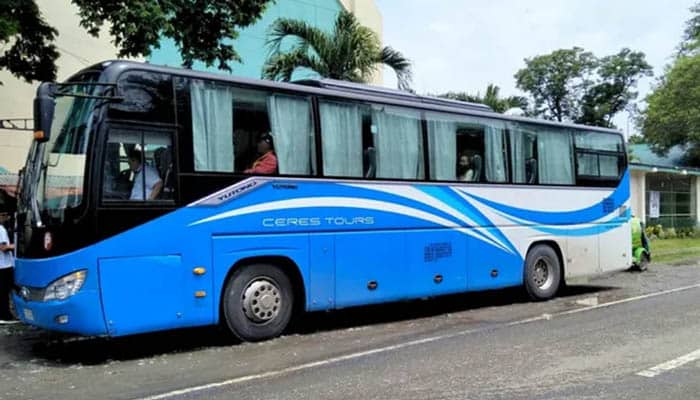 Batangas port is where you can pick up the night ferry that runs south to Caticlan. This will be the bulk of the trip, taking 10-12 hours to get from A to B. The 2GO ferry is probably the comfier of the options. There's a wide range of cabin options onboard, from big shared dorm spaces to private double suites with ensuite toilets. Whichever you go for, you'll be arriving at Caticlan port by early morning, ready to link up with the first short ferry boats across to Boracay.
---
Boracay is a squiggle of pure paradise at the heart of the Philippine archipelago. It's a place to laze on talcum sands and sip highball cocktails by the side of the Sulu Sea.
You'll need to do some legwork to get to Boracay from Manila, but the trip is pretty darn easy to piece together. That's because thousands of people do it every season, and because there are nearly 30 direct flights to the closest airport at Caticlan from the capital each day!
---
How useful was this post?
Click on a star to rate it!
Average rating / 5. Vote count: