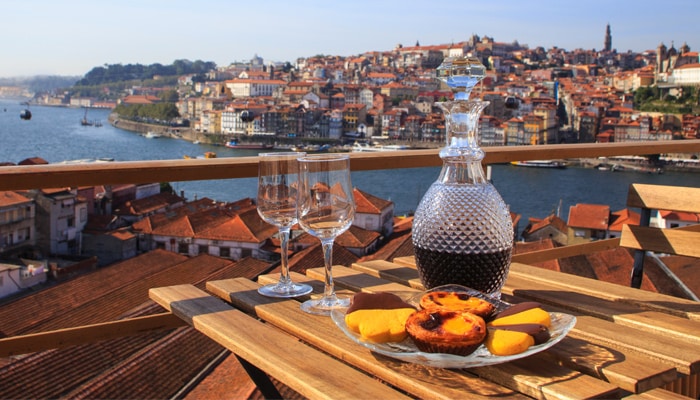 To hop from Lisbon to Porto is to hop from Portugal's vibrant capital to its culture-rich and bohemian second city. Both spots should definitely be on the itinerary of anyone looking to feel the true pulse of this wave-washed country at the end of Europe.
First will come Lisbon's hilltop Moorish castles and pumping nightlife district, the Bairro Alto. Then you'll hit Porto, where surf beaches give way to the UNESCO old town and atmospheric port cellars on the side of the Douro River. The distance between them is just over 170 miles, but you can complete it in as little as three hours. Read on for info on the different ways to travel, their cost, and convenience…
Lisbon to Porto by train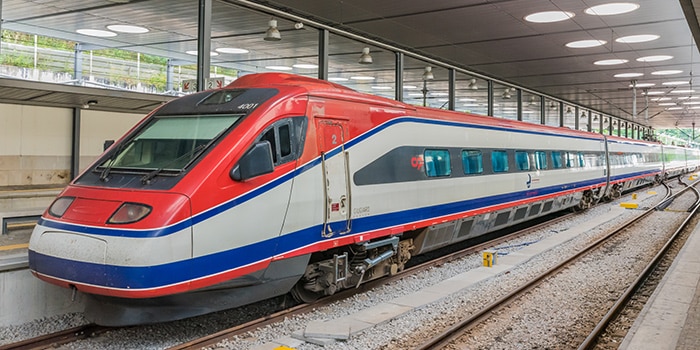 Time – 2.5 to 3 hours
Price – $12+
Comfort – 5/5
The train is perhaps the single most popular way to swap the Portuguese capital for the second city up north. One reason for that is how regular the service is, running upwards of 32 times each day. That means there's a single departure every 45 minutes or so, so there's no rush to ditch Lisbon before enjoying a sweet pastel de nata and an espresso for breakfast.
On top of that, you can expect to smash the whole 170-mile journey in a maximum of three hours, perhaps even less. That's because you have a mix of high-speed and normal-speed trains that are both relatively fast. The quickest of the bunch of the tilting Alfa Pendular locomotives, which take just 2h44 in total. The Intercity options take a tad longer and stop in more places, but still offer comfy two-two seating arrangements and climate control like their speedier counterparts.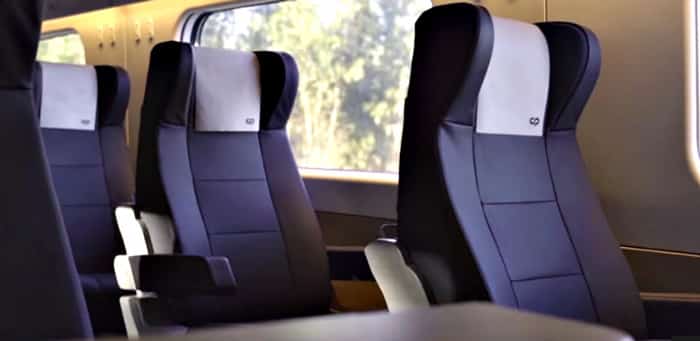 There are two trains from Lisbon to Porto, one fast and one slow, although both complete the trip in three hours or less.
More convincing again is the price. Book early with 12Go.co and you might find that tickets cost as little as $12 each way. On the day, you're still looking at a top-end price of around $33, or $45 in First Class. That's still comparable with flights, only for a comfier and quicker (when you measure from hotel lobby to hotel lobby) trip.
Travelers on the train from Lisbon to Porto will also be treated to some jaw-dropping views. You might just glimpse the erstwhile capital of Coimbra, laced with arched bridges and brilliant-white palaces. You'll whiz through Aveiro, where winding canals and traditional punt boats meet tiled churches. There are also stretches that come close to the Atlantic Ocean, with dunes and pine forests aplenty.
Lisbon to Porto by bus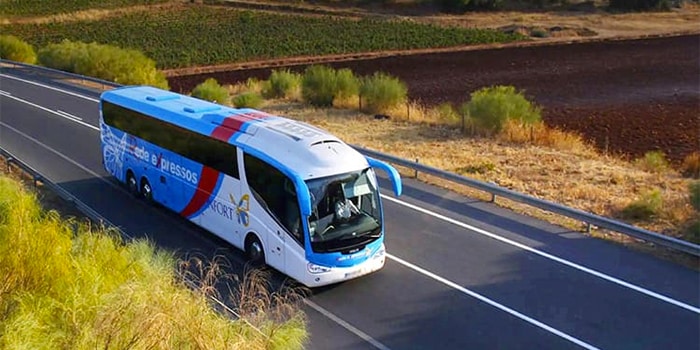 Time – 3.5 to 4.5 hours
Price – $10
Comfort – 3/5
The bus route from Lisbon to Porto is one of the best-traveled in the whole country. There are so many departures on offer that you can virtually plan on leaving the capital at any time of your choosing during daylight hours, and even later or earlier if need be. What's more, the whole journey isn't going to take any more than 4.5 hours, even on the slowest coaches, so there's no need to waste a whole day of your Portuguese holiday on the trip.
The most popular operator is the country's own Rede Expressos. They have the most regular services linking both cities, on clean, comfy and air-conditioned buses. You'll find them rolling out of the large station at Sete Rios. That's to the north-east of the main tourist areas in Lisbon, close to the zoo. To get there, you can either hop on the Sintra-bound train from Lisbon Rossio, or get in a taxi – the fare should be around $8-10.

Buses are a budget-friendly backup to the trains, offering a scenic drive from Lisbon to Porto that can cost just $10.
The drive will follow the main A17 highway up the spine of Portugal. It's a pretty route, starting amid the green hills of the Lisboa Region before dropping onto the plains of the Silver Coast, past surf towns like Figueira da Foz and swathes of swaying corn fields. Finally, you'll cross the Douro River on the beautiful bridges that link both sides of Porto on your way to the station at Campo 24 de Agosto.
Scenic drive aside, one of the top reasons to plump for the bus is the cost. This is surely one of the most budget-friendly ways to hit Porto's wine cellars and handsome Ribeira UNESCO district. Yep, expect to pay in the region of just $10 when booking in advance via 12Go.co.
Lisbon to Porto by plane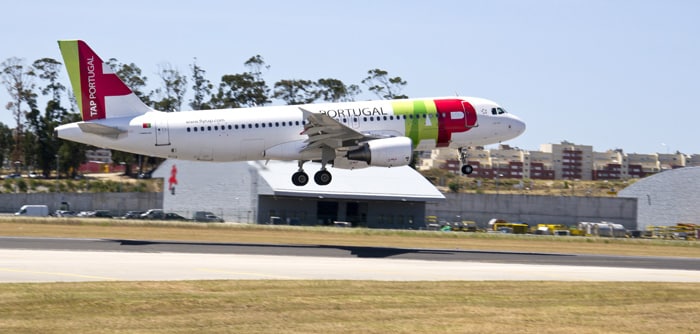 Time – 55 minutes (flight only)
Price – $45-200
Comfort – 4/5
If you're not the sort for long land journeys, why not consider the flight from Lisbon to Porto? It's a solid option that's both reliable and comfortable, although the downsides do include increased CO2 emissions and the price, which can be higher than a train and a bus combined! You'll also need to add in extra time to make it to the terminals in Lisbon and back into the city on the Porto side.
The only airline running the route is flag-carrier TAP Portugal. They have upwards of 10 departures each day, with more on offer during the high-season months of the summer. The earliest leaves the capital at about 6am and the latest leaves after 11pm, which won't land up north until past midnight.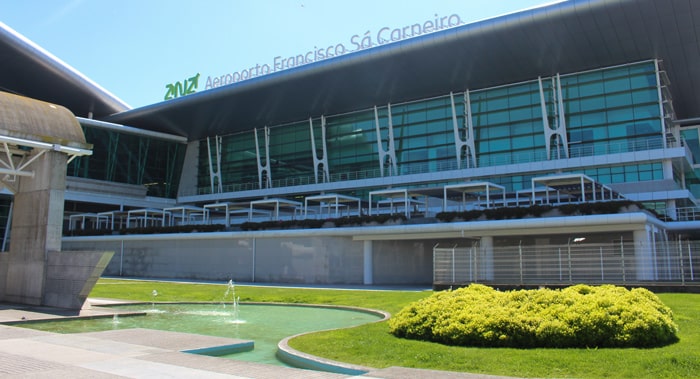 Be sure to search early for flights between Lisbon and Porto, because ticket prices can spike considerably in the run-up to departure.
It's worth remembering that these connections are mainly offered as links for TAP's onward international services coming in and out of Porto. That can make them a particularly expensive choice, with full-price tickets soaring to something like $200 apiece. That said, early-bird bookers who use 12Go.co can unearth some good deals in the region of $45. Checked bags typically cost around 10 EUR ($11) extra.
Lisbon Airport is super-easy to get to from the city centre. Most taxi drivers are happy to do the trip for just $11-15. Alternatively, you can spend just $2 and ride the new metro line that connects the terminals to the downtown of the capital. Porto Airport is a great place to arrive if you're keen to explore surf towns like Azurara and Matosinhos. To get to the centre of town, you can use buses 601, 602 or 604 – they're $2 and take 30-40 minutes.
Lisbon to Porto by car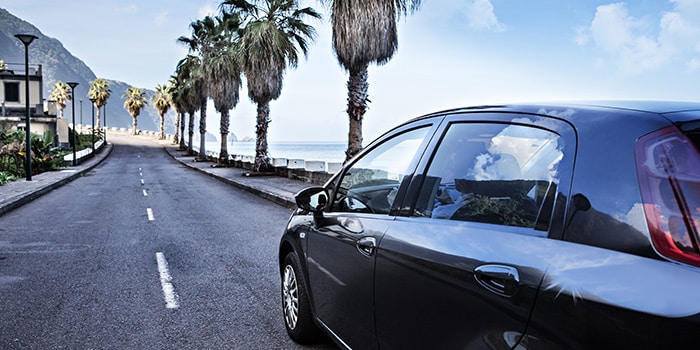 Time – 3 hours
Price – $120
Comfort – 5/5
You will have to add a little extra to the cost of a car rental if you want to collect those wheels in Lisbon and drop them off in Porto, but it might just be worth it for the side-order of adventure. With your own ride on the road between these two cities, you can convert the trip into a true cross-country odyssey.
Seriously, there's loads to see along the way, from the mystical castles of Sintra to the cobbled streets and grand palazzos of Coimbra. And that's not even mentioning the abundance of hidden surf beaches on the Silver Coast. (Travelers with a board in the boot can just pull over and enjoy sessions on the waves without the crowds down on those!)
RentalCars.com is the best place to go a-searching for your hire vehicle in Portugal. It lists both local and multi-national rental providers with full-to-full fuel policies and pick-up points at Lisbon Airport. During the summer, you're likely to find rates are pricier, especially if you book at the last minute.
Lisbon to Porto by private tour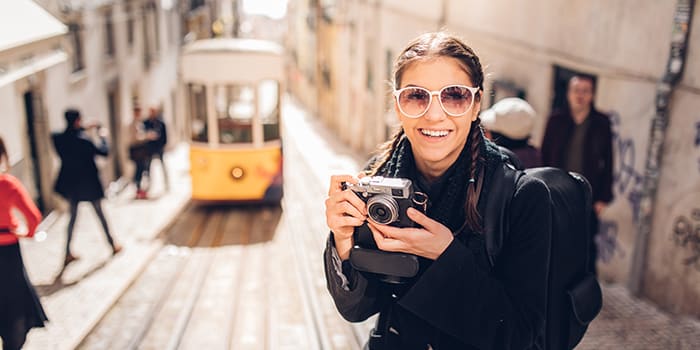 Time – All day
Price – $80+
Comfort – 4/5
You can pack a lot into a single day on the road from Lisbon to Porto. That's probably why a good contingent of travelers will choose to turn this trip into something of a sightseeing jaunt with an organised tour. Doing that means you'll be collected right from the lobby of your hotel in Lisbon before heading northwards. What's on the itinerary depends on what tour you've chosen, but it's normal to find things like the UNESCO World Heritage Site at Sintra or the winelands of the Douro Valley in the mix.
---
Lisbon and Porto have tile-fronted chapels and rollicking wine bars alike, but they also have unique characters of their own. We'd say a Portugal bucket list needs a taste of each city, so be sure to check out all the ways you can include both in your plans.
---
Lisbon to Porto FAQ
What is the cheapest way to get from Lisbon to Porto?
The coach. Book in advance using 12Go.co to catch the early-bird seat reservations to pay in the region of just $10 a ticket. The most regular departures are with Portugal's Rede Expressos, but there are also a few other operators to consider.
What is the fastest way to get from Lisbon to Porto?
Oddly, it's not the plane but the train. That's because trains can get you from city to city in a maximum of three hours in total. To take to the skies, you'll need to add on the two hours' wait in the terminal in Lisbon, along with a transfer on the far side. The only time the plane might prove faster is for travelers keen to explore the surf towns and beaches north of Porto.
What is the best way to get from Lisbon to Porto?
That depends on what sort of traveler you are. Trains are probably the most popular, with good views and high levels of comfort. Buses will leave more money in the wallet for your port-tasting sessions. Planes can be pricy but also help you to get to the beach towns north of Porto. We'd recommend heading to 12Go.co to compare all the options.
How much is the train from Lisbon to Porto?
The cost of the train from Lisbon to Porto is lowest in advance of your travel date. Book using 12Go.co around 60-90 days prior to departure and you could pay a mere $12 for a place in Second Class. Leave things later and you might have to fork out as much as $33 for precisely the same seat.
How much is the bus from Lisbon to Porto?
Not much. Advance tickets can be priced at a budget-bolstering $10, but you'll need to use a service like 12Go.co before you arrive in Lisbon to get your hands on those. At Sete Rios station on the day of travel, you might be looking at paying about $20.
Can you do a day trip from Lisbon to Porto?
You sure can. In fact, these are a great way to take in the essence of central-north Portugal before arriving in the country's second-largest city. Itineraries and costs for tours vary a lot, but the most popular options typically include excursions to the emerald hills of the Douro Valley or the beaches of the Silver Coast.
How useful was this post?
Click on a star to rate it!
Average rating / 5. Vote count: