Hungary's capital, Budapest, is a vibrant and bustling city set on the River Danube. Full of majestic architecture, and brimming with culture, this is one of the most visited cities in Europe and is frequently ranked as one of the most beautiful cities in Europe. Budapest is a very popular short break destination, but to really be able to get the full flavor of this wonderful city, you'll need to stay for longer. Whether you're here for a weekend or a week, narrowing down your choices of what to do in Budapest can be tricky with so many delightful sights to see, that's why we've put together a list of our top 10 things to do in the capital of Hungary.
10. Hungarian National Museum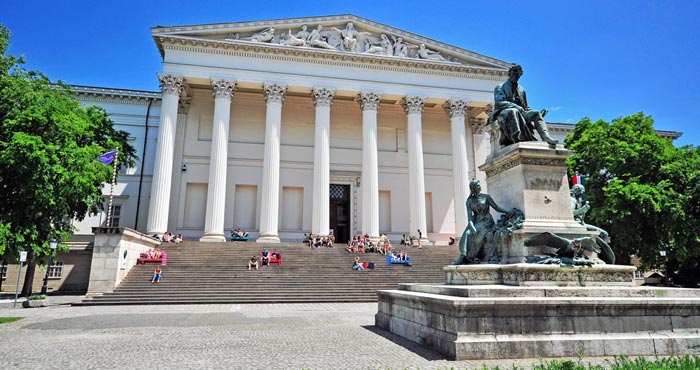 Budapest boasts many excellent museums although it's unlikely you'll have time to visit them all. We included the Hungarian National Museum on our list of top things to do in Budapest because it's among the best in the city. We recommend a visit to this museum to gain insight into the history of Hungary and its people, and if you visit here at the start of your trip it is bound to make your entire Budapest visit a lot more meaningful. Easily recognizable by its neoclassical façade, the museum focuses on history, art, and archaeology, and includes areas outside of the country's modern borders, such as Transylvania.
9. Central Market Hall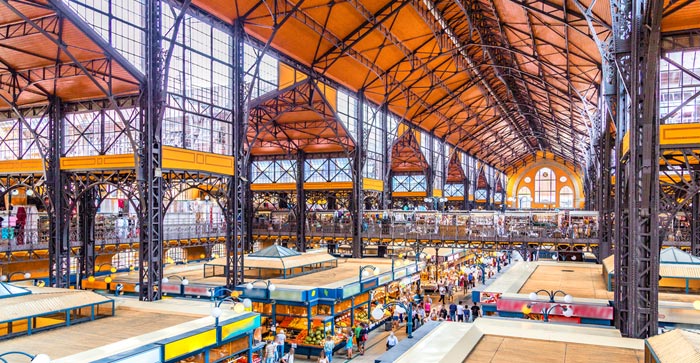 Known as both the Great Market Hall and Central Market Hall, this is Budapest's oldest and largest indoor market. All manner of produce is sold here from vegetables, fish, and meats, to candies, spices, and spirits, and souvenirs too. Plus, on the second floor there are some great eateries where you can indulge in traditional Hungarian foods, or just try some samples from the many different produce stalls. Even if you're not interested in buying anything, visit this Budapest attraction to see the impressive building that was built around 1897 and is set over three floors.
8. Hungarian State Opera House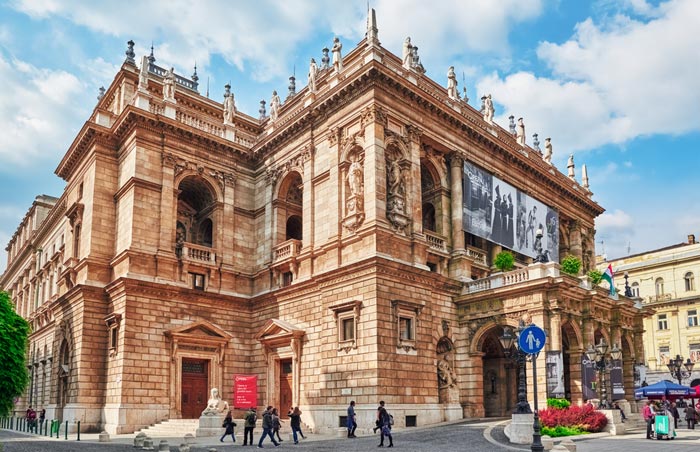 Known as one of the most beautiful buildings in the city, the Hungarian State Opera House is a must-add to your list of what to do in Budapest. Opened in 1884, the building is impressive on the outside, and really shows its grandeur and beauty on the inside where there are gilded vaulted ceilings, chandeliers, and marble columns, and then there's the acoustics. If you can catch a performance here, you definitely should, but if it's not possible, be sure to take a guided tour.
7. Fisherman's Bastion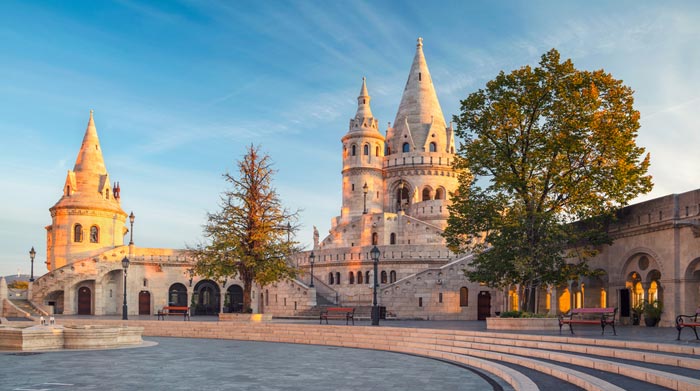 Fisherman's Bastion adds a little fun and whimsy to your list of Budapest attractions! Essentially this is a terrace that has been built in a neo-Gothic and neo-Renaissance style that gives this landmark a castle-like appearance that kids are bound to love. Set up on Castle Hill, the bastion was built between 1890 and 1905 and is well-known for its great views across the Danube to the Pest side of the city. Its seven towers represent the seven Magyar tribes that settled in the Carpathian Basin in the year 895.
6. House of Terror Museum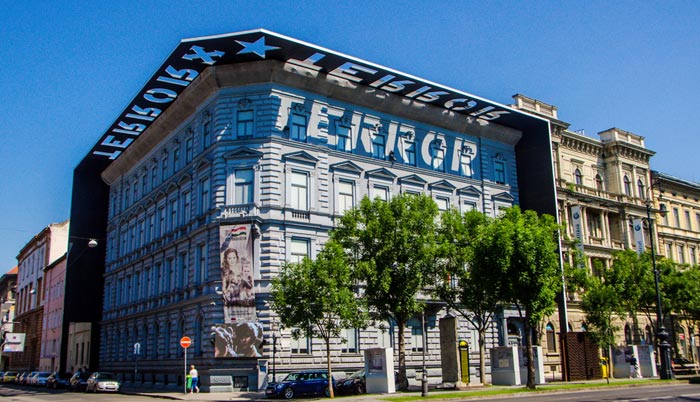 A very interesting historical museum, the House of Terror tells the story of life in Hungary under the Nazi and Soviet regimes. Housed within the former headquarters of the secret police, where the walls are apparently built to double thickness to muffle the screams of their victims, this is a moving attraction that is best experienced with the help of an audio guide. Opened in 2002, the museum also serves as a memorial to the victims of these regimes.
5. River Danube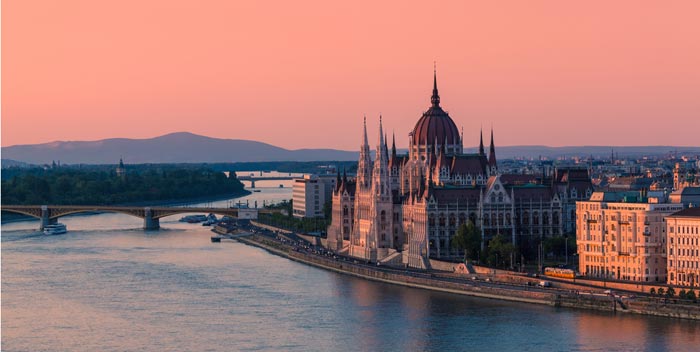 The Danube, Europe's second longest river, slices the city of Budapest into two halves, Buda and Pest, defining the character of this beautiful city. As you wander around Budapest's attractions you will keep seeing the river, but it's best experienced up close. Walk along the river, cross its bridges, and take time to see the many attractive buildings that line it, but you should also take a river cruise to cover a larger distance and to really get a feel for the Danube.
4. Matthias Church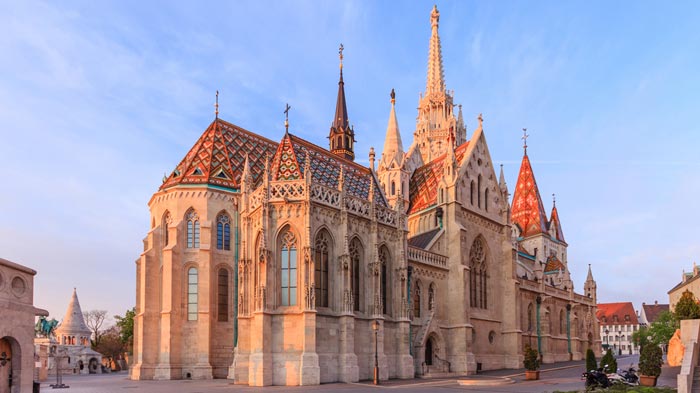 Beautiful by day, but even more spectacular lit up at night, Matthias Church is one of the top things to do in Budapest. Built in the 14th century, this Roman Catholic church has florid Gothic styling, and its rococo spire is one of the city's most prominent landmarks. The gleaming exterior contrasts with the colorful roof tiles, while inside there are beautiful stained-glass windows, and, everything looks almost as it did when the church was first built as it was extensively restored in the late 19th century, and is today kept very well maintained.
3. Castle Hill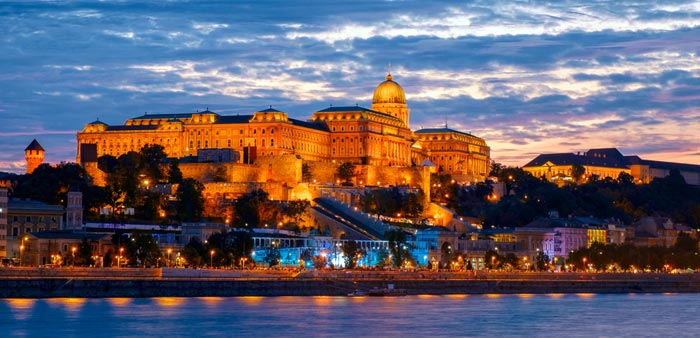 Castle Hill provides wonderful views over the city, but this Budapest attraction is more than just a viewpoint. It is home to Buda Castle, also known as the Royal Palace, which is one of the city's UNESCO World Heritage Sites. This huge and impressive building is the most popular attraction on Castle Hill, but it's also where you'll find some of the other landmarks on our list of what to do in Budapest. You can reach Castle Hill by walking, although the tourist funicular is a fun way to get up the hill and a lot less tiring!
2. St. Stephen's Basilica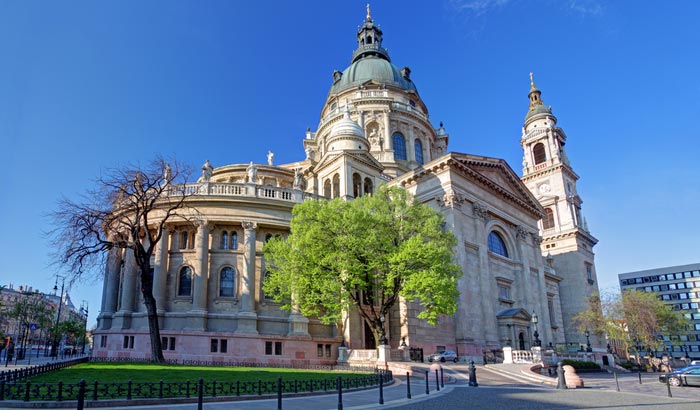 Named for Stephen, the first King of Hungary, this Roman Catholic basilica was completed in 1905 in a Neoclassical style that makes it seem far older. The third largest church building in Hungary today, it is filled with intricate detailing, decorations, and art that make this one of the city's most beautiful landmarks. The church is also known for its wonderful views and we would definitely recommend climbing the 364 steps up to the tower for some of the best views in Budapest.
1. Hungarian Parliament Building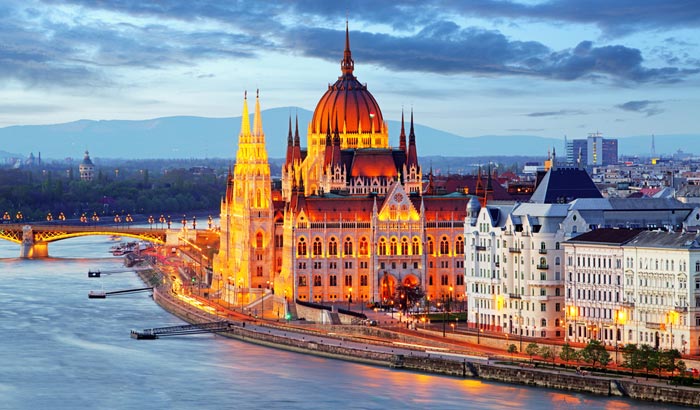 The top thing to do in Budapest is to visit the Hungarian Parliament Building! This amazing building is the largest in Hungary, and the tallest in Budapest. Built between 1885 and 1904, it was actually inaugurated before completion in 1896, to coincide with the 1000th anniversary of the country. It is both imposing and beautiful at the same time, and while its exterior Gothic Revival style should be admired, there is also plenty to see inside, including the Holy Crown of Hungary. Take a guided tour to see parts of the building that are not otherwise open to the public.