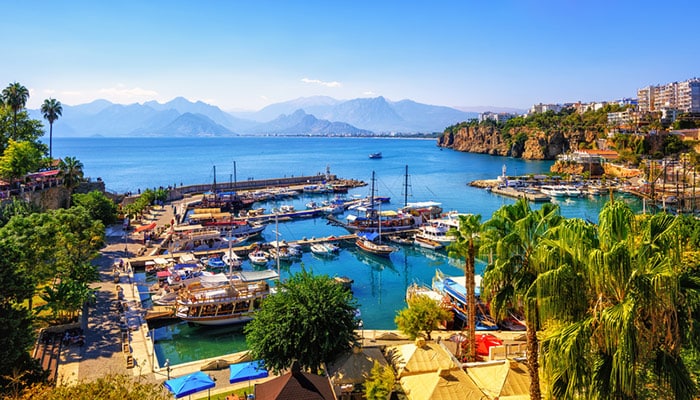 Ditch the shisha pipes and Grand Bazaar of ancient Istanbul and set your sights on the sun-kissed south of Turkey. That's where Antalya beckons with old Ottoman architecture and access to some of the very best beaches in the country.
You'll need to be ready to do a pretty long trip, because there's over 500km between the two destinations in a straight line. Thankfully, you can skip it all by taking to the skies. Alternatively, hop on a bus and enjoy the scenery as you go, which reveals the rugged heart of Turkey. Let's check your options…
Istanbul to Antalya by plane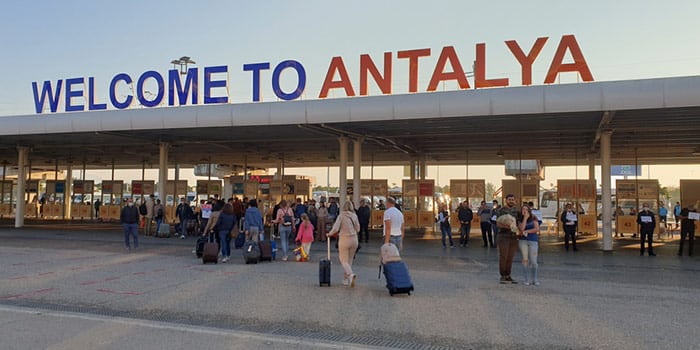 Time – 1h10 (flight only)
Price – From $20
Comfort – 5/5
Remember that there's the whole of Turkey to cross when you go from Istanbul to Antalya. That's a long way – almost 500km to be exact. The upshot? Flights are always going to be the quickest A-to-B on this route. They let you skip hefty overland journeys through the rugged Aegean Region and complete the trip in whisker over an hour.
There tend to be a lot more options for flying during the warmer months of the year. That's down to increased demand on a route that goes straight down to the sun-kissed Turkish Riviera on the Aegean Sea. Most connections are run by one of two airlines. The first is Turkey's flag carrier, Turkish Airlines. They operate as many as seven departures each day in the summer. You could also fly on budget carrier Pegasus Airlines, who run a whopping 12 or more connections on any normal high-season date.
There's an abundance of flights from Istanbul to Antalya in the high season months between May and August, helping people ditch the big city for the shimmering beach.
Flights with Turkish Airlines typically go from major Istanbul Airport. That's the largest airport in the city, situated around 35km to the northwest of the Grand Bazaar. It's easy to reach in a taxi or on the dedicated HAVAIST shuttle bus (tickets start at $2.75). Departures on Pegasus leave from Sabiha Gokcen International Airport (SAW). That's on the Asian side of Istanbul, meaning it's further from the downtown, but easier to reach if you're staying on the south and east sides of the Bosporus. All flights will land at Antalya Airport (AYT), which is 13km north of the city itself.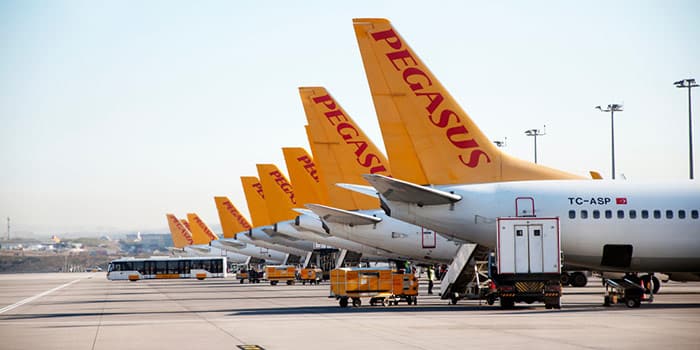 Flights can soar in price as you approach the main vacation season in summer. That's why it's a good idea to bag tickets as early as you can using an online agency like 12Go.co. They'll help you compare the cost of seats on all of the carriers flying the route and pinpoint the cheapest dates to go.
Istanbul to Antalya by bus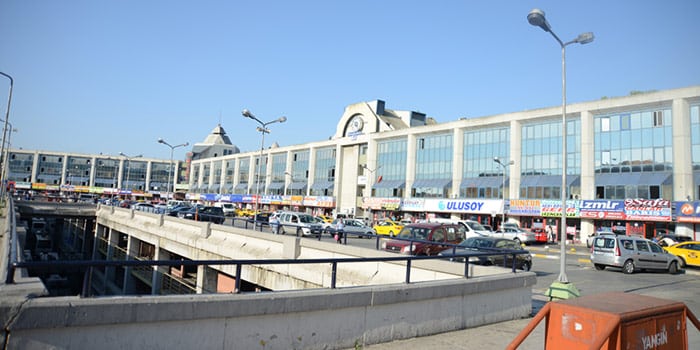 Time – 10-12 hours
Price – From $12
Comfort – 3/5
Consult any guidebook and you'll see that the vast majority of long-distance journeys in Turkey rely on the country's extensive bus network. The same goes for the link from Istanbul to Antalya. There are regular connections by coach and bus with a number of different companies. In fact, you're looking at up to 30 departures every day, and potentially even more in the high season months after May.
It's a pretty big trip, crossing the whole country from north to south over a whopping 700km of road. Some of the route will be spectacular. Some of it won't – like the urban sprawl that rolls southwards after you leave Istanbul. The parts worth having the camera at hand for include the highways that skirt the sometimes-snow-capped mountains of the Akdag Natural Park outside of Afyonkarahisar and the pine-clad ridges of Uludağ past the city of Bursa.
Going to the Turkish Riviera by bus from Istanbul is a chance to see the wild interior of Asia Minor on the way.
Of course, you'll need to opt to travel in the daytime if you want to make the most of the view. Companies like ISparta Petrol and Buzlu will be the best options for that, as they have departures out of Istanbul Central Bus Station, the Alibeykoy Bus Station, and the Harem Bus Station leaving as early as 5.30am. Other providers, like affordable Istanbul Kalesi, focus more on overnight drives – their first departure goes at 12 midday and arrives in Antalya at midnight.

Buses are comfy but not luxurious. You'll typically get classic reclining seats with air conditioning. Some of the more VIP buses have TV screens and onboard WiFi. All companies make regular rest stops on the way, usually every few hours. For the cheapest tickets, you'll want to book well ahead of time to secure your seat using 12Go.co.
Istanbul to Antalya by high-speed train and bus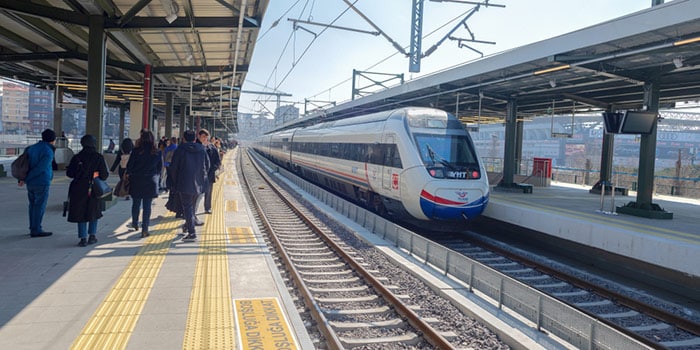 Time – 10-15 hours (including changeovers)
Price – $16-20
Comfort – 4/5
Train is a relatively new addition to the lineup of transportation in Turkey. However, there are now some pretty fast routes linking some of the major towns and cities. Sadly, Antalya and much of the Aegean Region is yet to be joined to the railway network, so you'll need to make do with a combo of trains and buses. We rate it as an adventurous option for those with some extra time on their hands and a desire to see some more off-the-beaten-track locations on their way to the sands of the south.
The train is a comfy way to go a good portion of the way between Istanbul and Antalya, especially if you travel on the high-speed YHT line.
The journey is a two-parter. First, you want to hop on the fast YHT train. It goes from Söğütlüçeşme railway station in the stylish Kadıköy area of central Istanbul. That will take around 4.5 hours to reach the city of Konya. The first scheduled service is at 7.29am, which means you could arrive with plenty of time to change onto your bus and reach Antalya later in the day. Alternatively, you could stick around for a night or two – Konya is the mystical home of the Whirling Dervishes and has a wonderful Seljuk-era bazaar.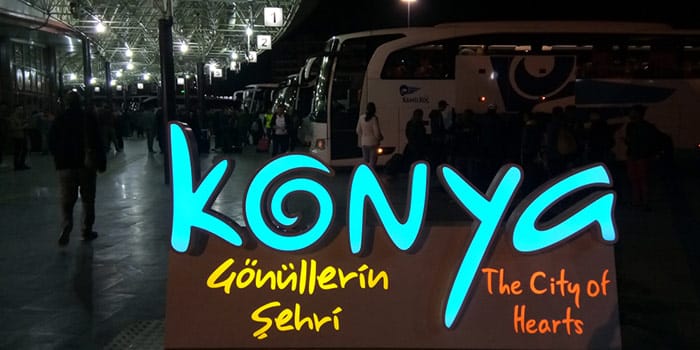 Either way, your next ticket will be for the bus that goes from Konya to Antalya. They leave frequently both day and night from Konya Bus Station, taking a total of 5h30 from start to finish. Look out for buses with Ozkaymak and ISparta Petrol, which are two of the most common coach companies, both of which can be booked online and in advance via 12Go.co.
Istanbul to Antalya by car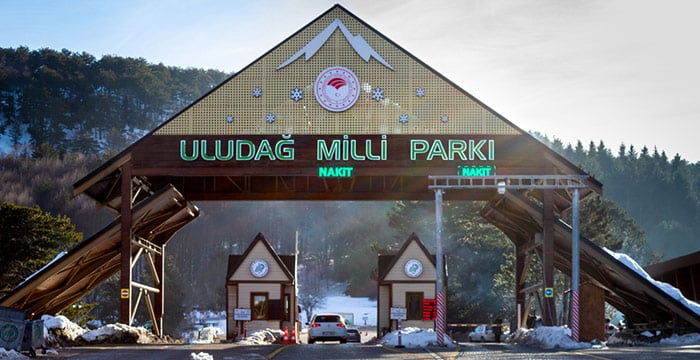 Time – 9 hours+
Price – $120+ (not including potential one-way fees)
Comfort – 4/5
Calling all adventurers – there's no better way to explore Turkey at your own pace than with a car. With a set of wheels at your beck and call, you'll be free to stop wherever you want and make detours to see things you couldn't even consider otherwise.
There's a real adventure in the offing for those who want to rent a car for the drive from Istanbul to Antalya.
The drive from Istanbul to Antalya is a long one, clocking up 700 clicks on the distance meter. But there's lots to get stuck into along the way, from the forested mountains of Uludag National Park to the wonderful Turkish Lake District in Western Anatolia. Alternatively, you could add to the journey time and take the coastal route. It's about two hours longer but passes the famous resorts of Bodrum and İzmir.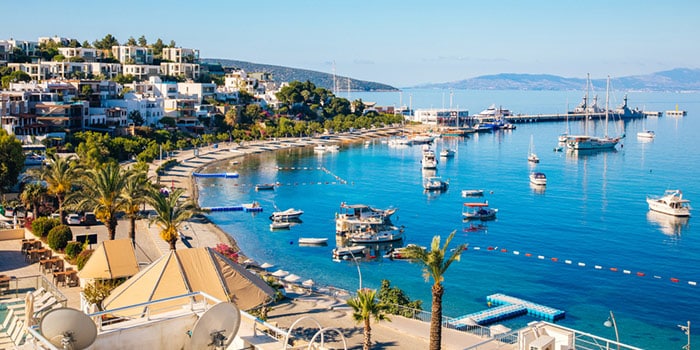 RentalCars.com can offer good pre-booking options when it comes to hire cars in Turkey. Average daily rates for an economy vehicle are around $120 per day with extra fees on top if you intend to pick up in Istanbul and drop off in Antalya.
---
Swap the buzz of the bazaars and the traffic-choked lanes of old Istanbul for a breath of salty Aegean air this year, all by hopping on a train, a bus, or a speedy plane to the city at the entrance to the Turkish Riviera.
---
Istanbul to Antalya FAQ
What is the cheapest way to get from Istanbul to Antalya?
The cheapest way to go from Istanbul to Antalya is almost certainly by bus. It's the way most people travel around Turkey, even on long-distance trips like this one from the far north to the far south on the Aegean Sea. Price wise, you're looking at a budget-bolstering $12. That will be for the lowest-cost tickets, but you can pay extra for more luxurious buses and more popular departure times.
What is the fastest way to get from Istanbul to Antalya?
There's nothing that can beat the speed of flying from Istanbul to Antalya. From take off to landing, you're looking at about 1h10 in the air in total. Compare that to the 12-14 hours that it takes to complete the trip in a bus or a car! 12Go.co offers great deals on tickets between the two cities, especially if you book early.
What is the best way to go from Istanbul to Antalya?
That's really up to you. We think the best overall way to travel is by plane. There's more than 500km in a straight line between these two cities, which is more than enough to warrant those extra hours at airport security and check-in. On the flip side, buses will be cheaper and will let you see parts of Turkey you might not otherwise see. Finally, a car rental could be your ticket to the road trip of a lifetime! You can easily compare all the above options using 12Go.co.
Is there a direct train from Istanbul to Antalya?
No. At least, not yet. The Turkish train network isn't bad but it's relatively new. There still aren't many connections going into the far south of the country, mainly because of the challenges of laying track through the mountains. You can get a train most of the way, by traveling to the enthralling city of Konya, where you could spend a night or two watching the Whirling Dervishes before pushing on to Antalya by bus.
What is there to see between Istanbul and Antalya?
Loads! This trip will take you through the wild heart of western Turkey. It's a region beset by mountains and glistening lakes. There's everything from ski resorts (up in the Uludag National Park) to mountain hikes (check out Davraz Hill for one of the best). You can also choose to travel the coastal route, which goes via some of Turkey's – no, the Med's – finest beaches, from Marmaris to Ölüdeniz. Be sure to pack the swimming stuff!
How useful was this post?
Click on a star to rate it!
Average rating / 5. Vote count: