While by no means as large or as bustling as many of Europe's capital cities, Helsinki's small-town feel makes this an appealing and desirable destination with a great selection of tourist attractions. Its melting pot of architecture spans many centuries, and there is plenty of culture whether you enjoy the arts or simply socializing with the locals. Sitting on the shores of the Gulf of Finland, Helsinki, known as The Daughter of the Baltic, also enjoys an enviable coastal location, and, being the capital of Finland, is well connected to the rest of the country and to Europe. If you're planning a visit to Helsinki, here are the top 10 attractions that you won't want to miss.
10. Linnanmaki Amusement Park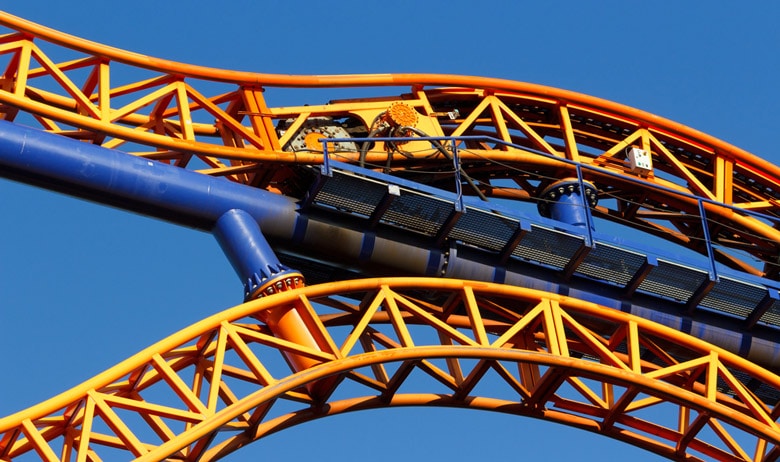 The best things about Linnanmaki Amusement Park are its age and its size. Relatively small, Linnanmaki is the oldest amusement park in Finland and offers a unique, historic charm. It is best known for its old wooden roller coaster, plus there's a good selection of other rides and amusements too. If you're visiting Helsinki with kids, this is a must-do, and with free entry and some younger children's rides being free to enjoy, this Helsinki attraction can be an affordable day out for the whole family.
9. Helsinki Cathedral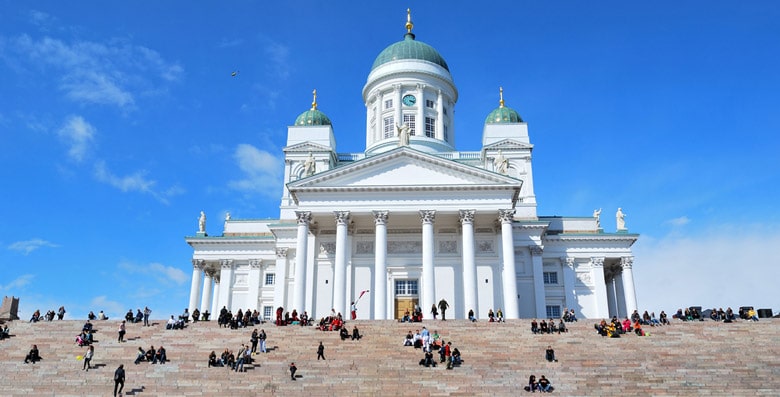 One of the city's most prominent landmarks, Helsinki Cathedral gleams white and is based on designs by architect Carl Ludvig Engel. Completed in 1852, the neoclassical style dominates Senate Square and provides impressive views from the top of its steps. Inside is somewhat plainer, in keeping with its Lutheran denomination, but, with free admission it's definitely worth taking a look!
8. The Church in the Rock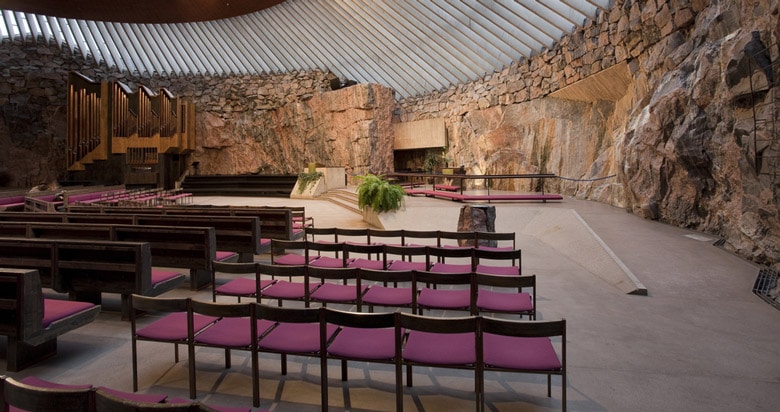 Helsinki has many churches, embracing a variety of architectural styles, but if you're looking for a unique Helsinki attraction, visit the Church in the Rock. Dug out of solid rock, this atmospheric church features a large copper roof and was opened in 1969. It may not have the historic value of other Helsinki churches, but the acoustics inside are amazing. If you can, plan your visit for when a concert is being performed.
7. Old Market Hall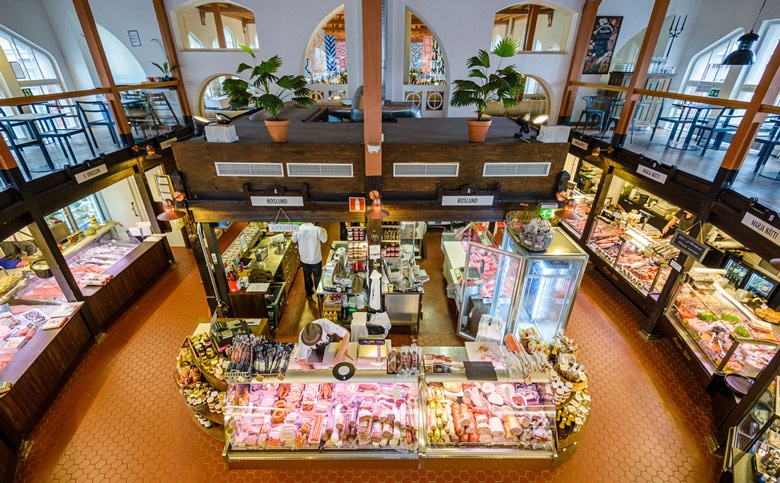 Several attractions in one, the Old Market Hall is one of the top things to do in Helsinki because it features attractive historic architecture, and the opportunity to shop for many authentic Finnish food items. If you've always wondered what reindeer tastes like, visit the Old Market Hall and try some, or satisfy your sweet tooth with Finnish candies and desserts. For the more savory food lovers, there's cheeses, wonderful salmon, and many other types of fish, plus a great selection of Finnish souvenirs to buy.
6. Helsinki Zoo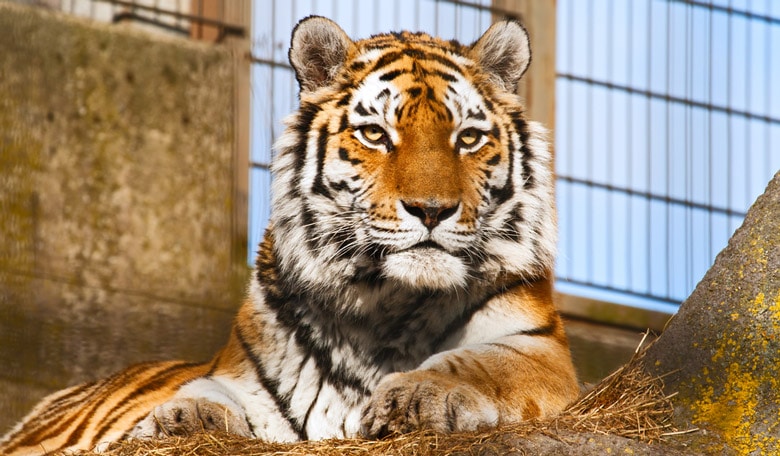 Helsinki Zoo is one of the top family attractions in Helsinki; perfect if you're visiting the city with children. Located on its own island, the zoo is easily accessible by boat and via a bridge, and it features species from three main geographical areas: Amazonia, Africasia, and Borealia. With around 200 different animal species, and around one thousand plant species, there's plenty to see including some favorites such as the snow leopard, brown bear, and Siberian tigers.
5. Seurasaari Island and Open-Air Museum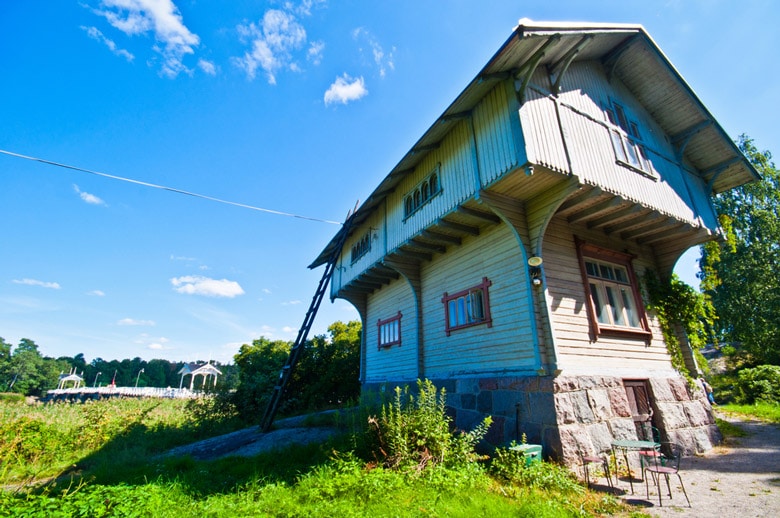 The archipelago of islands surrounding Helsinki includes Seurasaari which is home to an interesting and enjoyable open-air museum. One of the top things to do in Helsinki, Seurasaari offers the chance to experience the Finnish countryside while being just a very short distance from the city center. With its historic, traditional housing, the open-air museum provides a look at how people lived in different regions of Finland, all surrounded by nature, birds, and wildlife.
4. Ateneum Art Museum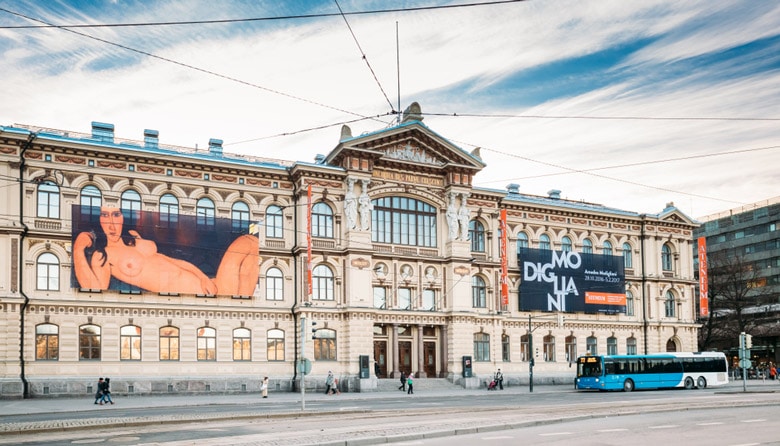 One of the three museums that form the Finnish National Gallery, Ateneum Art Museum is in the heart of Helsinki. Admire the architecture outside before heading inside to view the biggest collection of classical art in the country. A great way to experience some of Finland's culture, Ateneum Art Museum includes very good English explanations for the different pieces, so you know exactly what you're looking at!
3. Esplanadi Park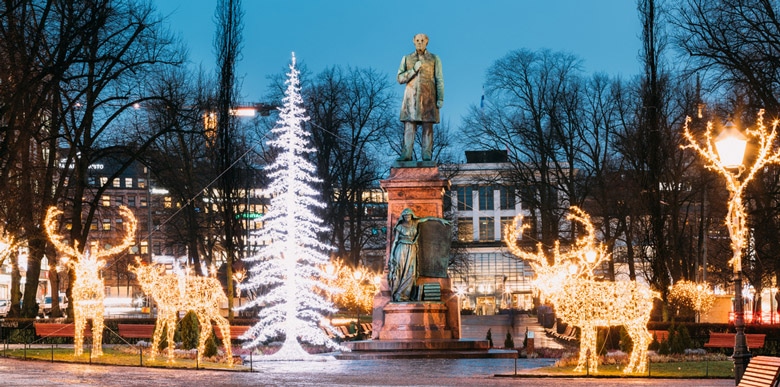 Situated right in the heart of Helsinki, Esplanadi Park is the place to spend time in the summer. This top Helsinki attraction is always filled with locals and tourists, and was first opened in 1818 after being designed by architect Carl Ludvig Engel. Look for the free public performances during the summer, while in the winter the park is lit up with many beautiful Christmas lights. After wandering through the park, enjoy one of the many bars or restaurants on the surrounding streets.
2. National Museum of Finland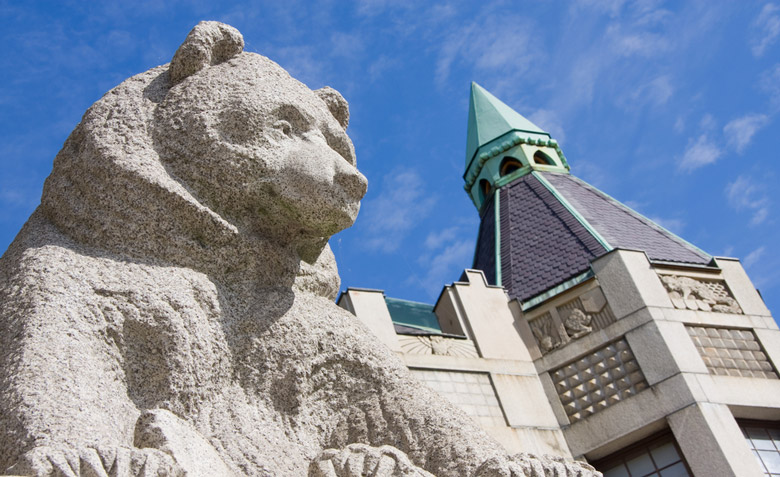 It's always nice to get a true sense of the history and culture of a city and its people, and here in Helsinki, the National Museum of Finland is the best place to do that. This interesting museum comes highly rated for its Story of Finland, giving visitors a great insight into the country and how it has developed from as far back as the Stone Age, right up to the present day. And all of this is housed within a beautiful classical building that's recently been renovated.
1. Fortress of Suomenlinna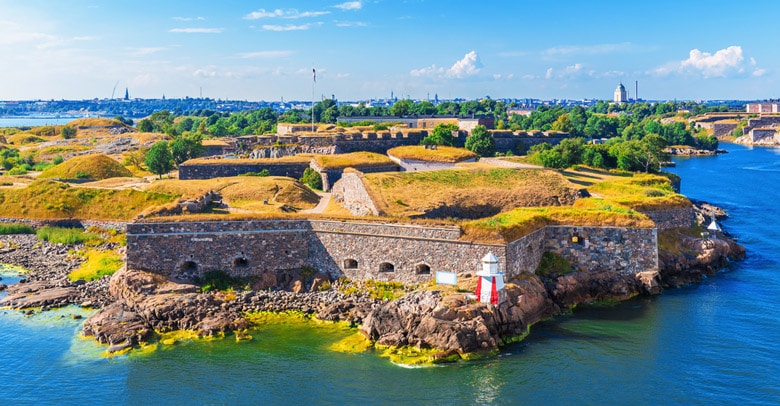 Suomenlinna Fortress is Helsinki's most popular attraction, and for good reason! If you only have limited time in this beautiful city, then this should be where you spend the majority of it. Once the most revered fortress in the Baltic, it was built in the mid-1700s on an island of the same name, just off the coast of the mainland. Today this island is home to a large complex of fortifications, historic buildings, and catacombs, and is listed on the UNESCO World Heritage Site list. Catch a ferry over and spend the day here, making the most of the restaurants, cafes, and museums, or bring a picnic.