The island nation of Cuba has long been a popular tourist destination, despite its somewhat checkered past and communist rule. Situated in the northern Caribbean, Cuba has hot weather throughout the year, while its driest months are over the winter. Known for its gorgeous white beaches, cigars, colonial architecture, and 1950's era cars, Cuba has many things to see and do if you like to keep busy, or just sit back and enjoy the ambiance if you're looking for relaxation. Whatever you prefer, our list of top 10 things to do in Cuba will give you the highlights of this island nation.
10. Playa Paraiso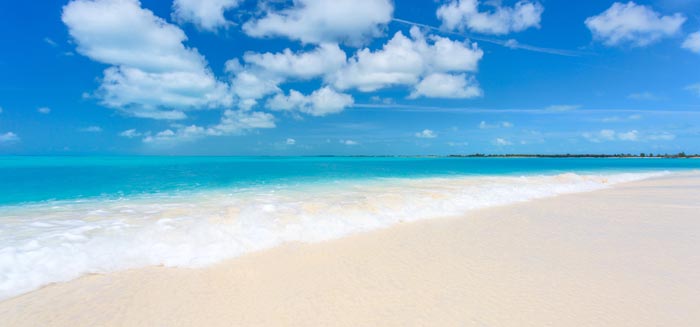 The Cuban mainland has many excellent beaches, but if you really want to get away from it all and experience a beach that is undeveloped and simply stunning, head across the water to the small resort island of Cayo Largo del Sur. Here, Paraiso Beach is the top attraction with its warm turquoise waters and wonderful soft white sand. It's the unspoiled atmosphere that makes this one of the best beaches in the world, and definitely worthy of inclusion of any list of what to do in Cuba!
9. Castillo de San Pedro de la Roca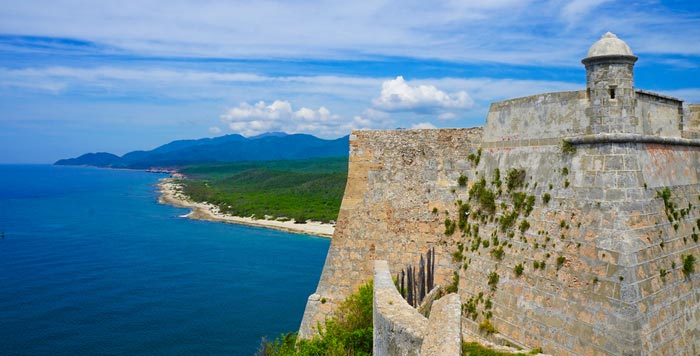 Don't be confused by the different names of this castle! It's officially Castillo de San Pedro de la Roca but is commonly called Castillo del Morro. One of the top things to do in Cuba, this castle was built around 1700 and is today a UNESCO World Heritage Site. The history and architecture make this a great Cuban attraction, but the views from the castle are pretty amazing too.
8. Museo de la Revolucion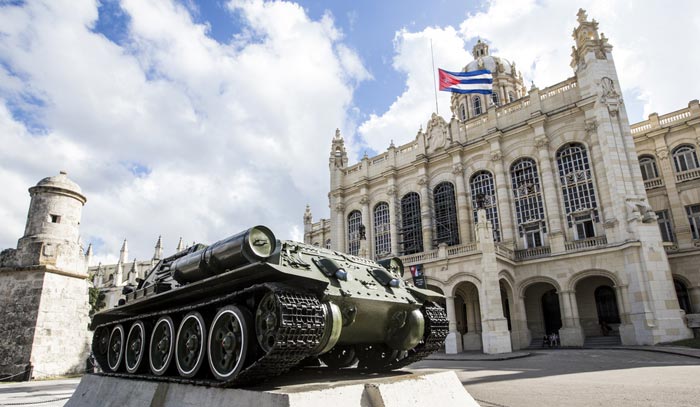 Cuba has a good variety of museums, but if you only visit one, make it the Museum of the Revolution. Not only is this museum set within a beautiful building, it will give visitors valuable insight into the major history of the country, particularly the period of the revolutionary war of the 1950s, and what happened post-1959. The building was completed in 1920 as the Presidential Palace, and it served that purpose until 1959. Today you can still see the grandeur of the building, both inside and out.
7. The Malecon
Havana's Avenida de Maceo is better known as the Malecon, a 5 mile (8km) long esplanade, road and seawall that runs alongside the coast. There are some significant monuments along the way, but what really makes this such a popular thing to do in Cuba is the atmosphere. You'll find locals and tourists here, at any time of the day or night, enjoying the views, the sunsets, the sound of the waves, or listening to music and even dancing! Be sure to look at some of the colorful pastel-colored homes and businesses on the Malecon.
6. Fusterlandia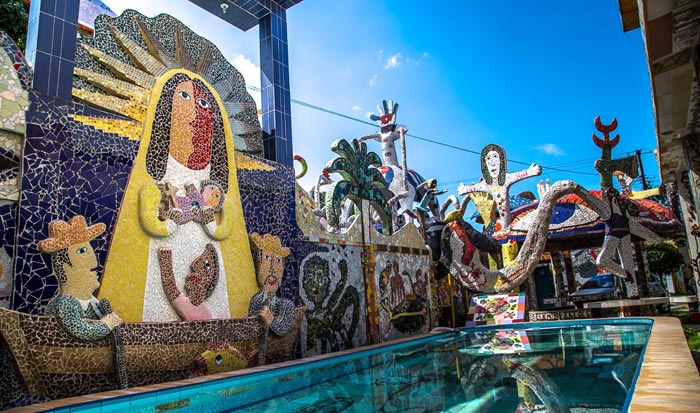 Fusterlandia is an amazingly unique and quirky piece of Cuban culture that you won't want to miss, especially if you're a fan of Antoni Gaudi! The home of Cuban artist, Jose Fuster – hence the name – Fusterlandia is a colorful and unusual attraction that rivals the work of Gaudi. Large parts of the artist's home are open to the public, giving you the chance to see the plethora of colored tiles up close, and, you'll see that many other homes in the neighborhood have also benefited from being livened up by Fuster.
5. Colon Cemetery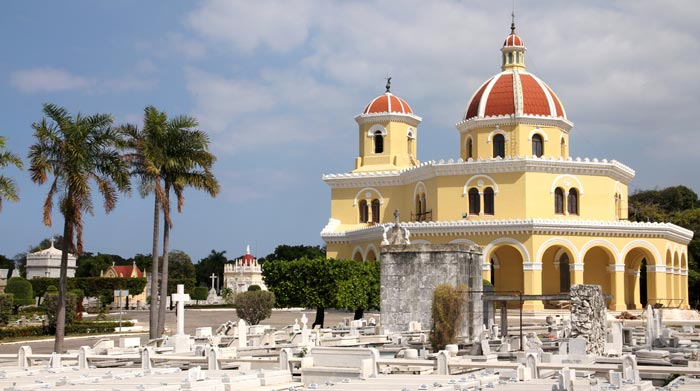 A cemetery may seem like an odd thing to add to a list of top Cuba attractions, but as weird as it sounds, Colon Cemetery is one of the top things to do in Cuba! Officially named Cementerio de Cristobal Colon, the cemetery was founded in 1876 and is one of the largest in the Americas, and one of the most important, historically, in the world. Filled with over 500 major mausoleums, there are said to be over one million people buried here across the 140 acres of land, including many notable Cuban figures.
4. Tropicana Club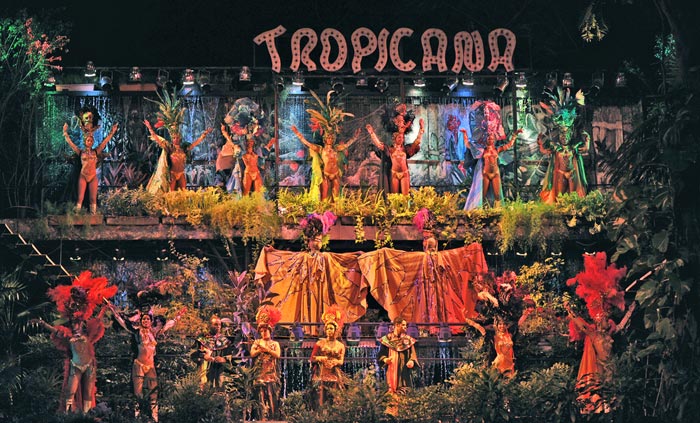 Tropicana Club is a must-add to your list of things to do in Cuba! This famous club has been in operation since 1939 and has attracted many rich and famous guests over the years including Ernest Hemingway, Marilyn Monroe, Frank Sinatra, and more. Today its shows are just as popular as they were in the 1950s, and, although admission is pricey, you'll come away feeling that the 2-hour show is good value for money. Either way, don't miss this piece of Cuban history.
3. Valle de Vinales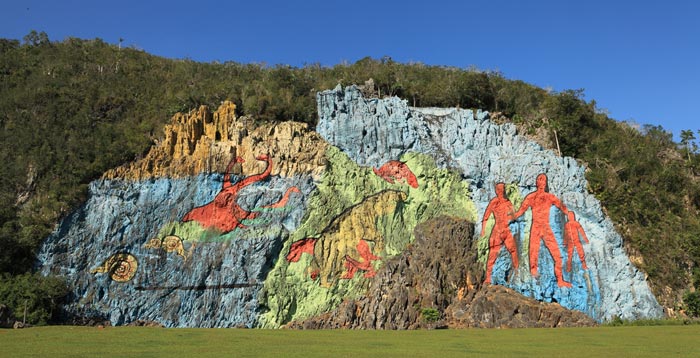 Inland from the beaches and away from the larger towns and cities, you'll find contrasting scenery and a more laid-back atmosphere. Vinales Valley is beautifully lush and green and is dotted with limestone cliffs that give this area a very dramatic appearance. Renowned for its agriculture, particularly tobacco crops, Vinales Valley is also a popular destination for hiking and rock climbing, and, probably the best way to get to see the landscapes is on a horseback riding tour. Discover the more serene and relaxing side to Cuba!
2. Old Havana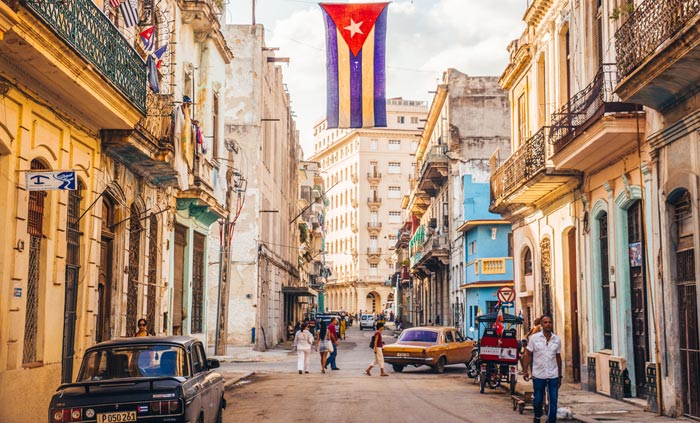 Havana Vieja, or Old Havana in English, is the city center of Cuba's capital, Havana. Founded by the Spanish in 1519, Old Havana grew into a beautiful city, filled with Baroque and Neoclassical architecture and grand plazas, all of which earned it a place on UNESCO's list of World Heritage Sites. With more and more buildings being restored to their former glory, Old Havana is now an even better place to visit if you love historic architecture, and it's the perfect place to take a walking tour to really get a feel for the atmosphere. Look out for some of the major landmarks including Capitolio Nacional, the Great Theatre of Havana, and the cathedral of Havana.
1. Varadero Beach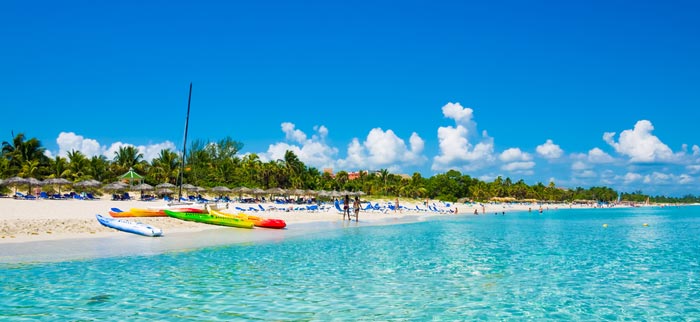 You cannot beat days on the beach in Cuba! The country's best beach is also the number one attraction in Cuba. Some say that Varadero Beach is the best in the entire Caribbean; its soft blond sand stretches for 12.5 miles (20kms), making this an ideal place for a walk along the beach – you'll just need to decide when to turn around! Renowned for being clean and family-friendly, Varadero Beach is a must-add to your list of what to do in Cuba.