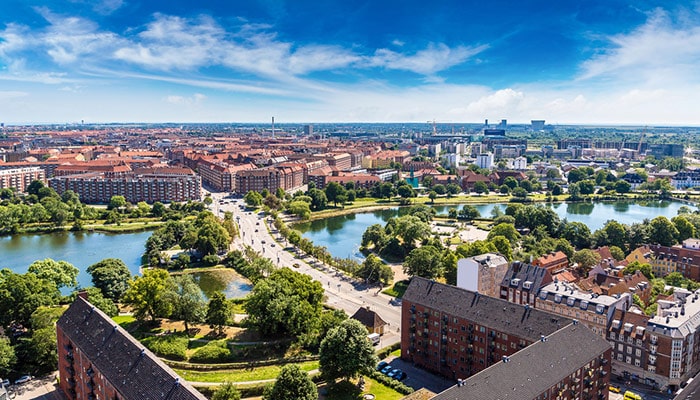 Cool Copenhagen is one of northern Europe's most enticing capitals. The birthplace of New Nordic cooking and a hub for Scandinavian fashion design and furniture craft, it's a dream-come-true for creatives. Meanwhile, the legacy of Hans Christian Andersen – Denmark's own – oozes from the charming old town area, where the cobbled lanes and crooked cottages could just as well be plucked from a fairy tale. Throw in hip microbreweries and single-origin coffee roasts, multicultural cuisine from Arabia and the Levant, grand opera houses, windblown urban beaches, wild swimming spots in the harbour, and the tastiest pastries this side of Paris, and it's easy to see why it's such a chart topper.
There are hundreds of amazing Airbnb rental options in Copenhagen. If you're keen to score somewhere with extra space and a bit more privacy than a classic hotel, not to mention lower nightly rates, it's a doozy of a place to look. This guide runs through the top neighbourhoods and districts, and even gives a few hot tips on the best Airbnbs across the Danish capital. Let's get started…
In this Airbnb guide to Copenhagen: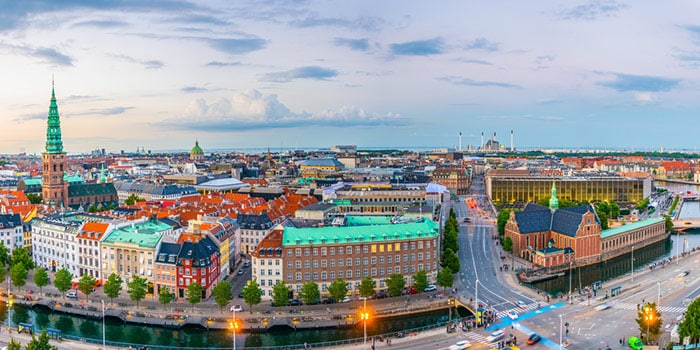 Is Airbnb legal in Copenhagen?
Go right ahead and book that minimalist pad in Nørrebro or that quaint cottage on the corner of the CPH old town – Airbnb is 100% legal and a-okay in this Scandinavian capital. It doesn't come without regulations, though. The government limits the amount of days certain properties can be rented each year, and asks for special registrations to be made. However, all those requirements fall at the foot of the host, not the traveler. That means you can relax, browse, and bag your pad in the home of the Danish pastry without a single worry on your mind.
Where should I stay in Copenhagen Airbnb?
Most travelers eager to see the medieval heart and major history sights of Copenhagen will head for the Indre By (1). That's the old town, around which you get the trio of so-called bros: Vesterbro (2) (for hip coffee joints and boutique shopping), Nørrebro (3) (CPH's multicultural haven) and Østerbro (4) (a green and relaxed residential neighbourhood). Beyond those, it's also possible to delve into the mix of curious bohemian bars and flea markets down in Christianshavn (5), or venture out to Frederiksberg (6), which is actually a city of its own but comes with some fantastic family attractions.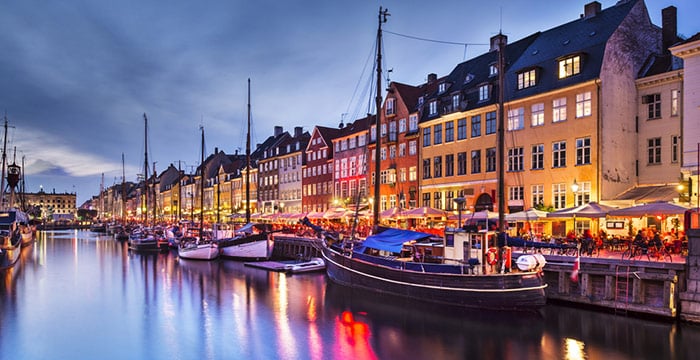 Indre By
Pros
A little something for everyone
Mainstay attractions everywhere you look
It's a truly pretty area
The Indre By is the old town-heart of Copenhagen. This is where the first-time tourists go to click their cameras at ivy-strewn medieval buildings and royal palaces. But it's more than just a museum piece. You can find rollicking pubs and inviting coffeeshops in the midst of the Indre By, along with the multicoloured façades of Nyhavn harbor, where jazz joints mingle with summertime beer terraces. For shopping, look for a pad near the high-street boutiques of Strøget. If you're visiting as a family, consider being close to the fairground rides and slides of the famous Tivoli Gardens.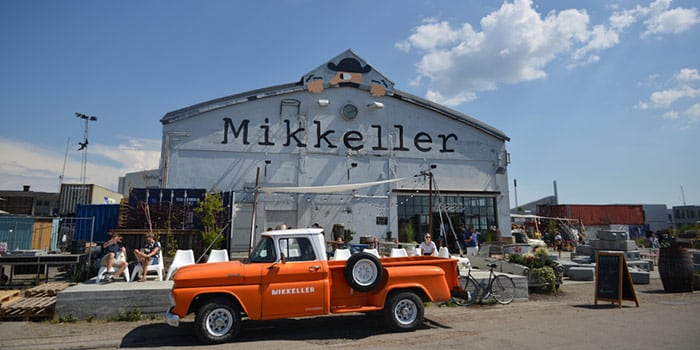 Vesterbro
Pros
A truly cool part of town
Edgy dining scene
Great craft beer
Cons
A little youthful for some
No major history sights
Vesterbro extends westwards from the Indre By through blocks that once had a down-and-out reputation as a red-light district. That era has long since retreated. These days, the area is a happening hubbub of vintage clothes outlets, weekend flea markets, street-food courts and student-filled bars. Craft beer leads the way in iconic venues like Mikkeller. There are New Nordic seafood bistros on the quaysides. You'll find street art and flowering parks galore. It's just an all-round nice spot to base yourself.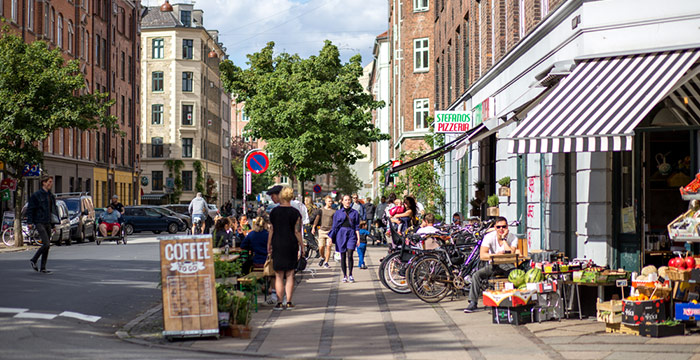 Nørrebro
Pros
Multicultural dining scene
Independent shopping
Bar scene
Cons
It's very big – get a bike to get around!
Airbnbs can be quite far from Indre By
Once a blue-collar dormitory for CPH's industrial workforce, Nørrebro is now the capital's most multicultural district. You'll smell sizzling falafel and cumin-packed hummus, along with spicy tagines and Indian curries, all alongside single-origin coffee and Nordic dumplings. There are some exciting little pockets within Nørrebro to have on the radar, like the independent shopping mecca of Elmegade and the gastronomic melting pot of Blågårdsgade. In the summer, stroll down to Queen Louise Bridge to share a beer with the locals as the white nights roll on.